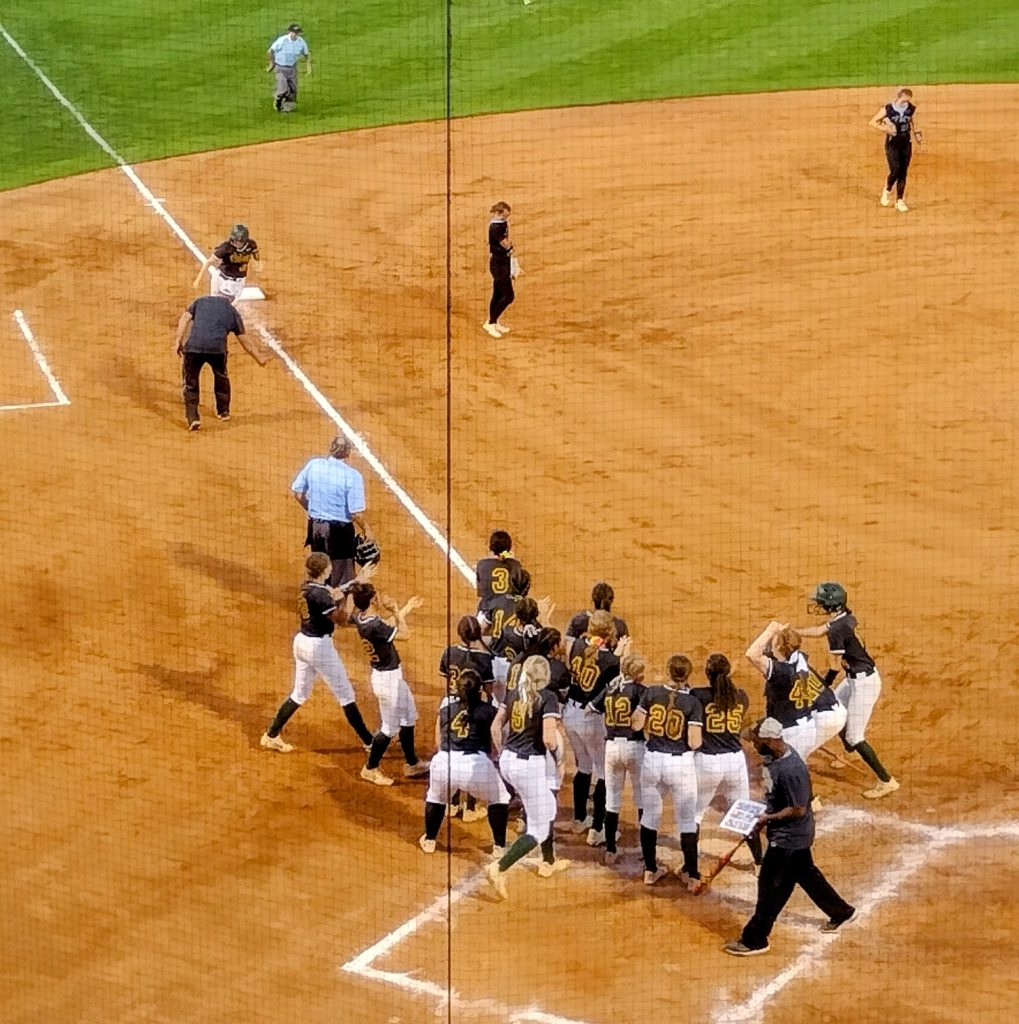 LADY GATORS, BRUINS WILL SQUARE OFF SATURDAY MORNING AT UK
LEXINGTON — Kayden Murray knows the drill.
Establish a repertoire, in the circle. Stay ahead in the count. Bear down against the middle of the lineup.
Keep puttin' up zeroes.
That's what the Greenwood High School fast-pitch girls softball team needed on Thursday night, in its first KHSAA state tournament game in nine years.
And that's what the Lady Gators got. And then some.
Murray, the 5-foot-10 senior right-hander, had a lot on her shoulders in first-round play of the KHSAA state tournament against Louisville's Mercy Academy at the University of Kentucky's John Cropp Stadium.
No problem.
She knows the drill.
"Being under pressure, and playing in big games like that, just pushes me to be more focused out there," Murray said. "Especially now, for the state tournament. It really helps, actually, because it makes the goal more clear …
"Since it's win, and give it all, or go home."
Kayden Murray gave it her all, all right.
And got her kid sister in on it, too.
Murray recorded 19 strikeouts, while walking just one batter, in hurling a two-hitter in Greenwood's impressive 2-0 victory over Mercy Academy on Thursday night.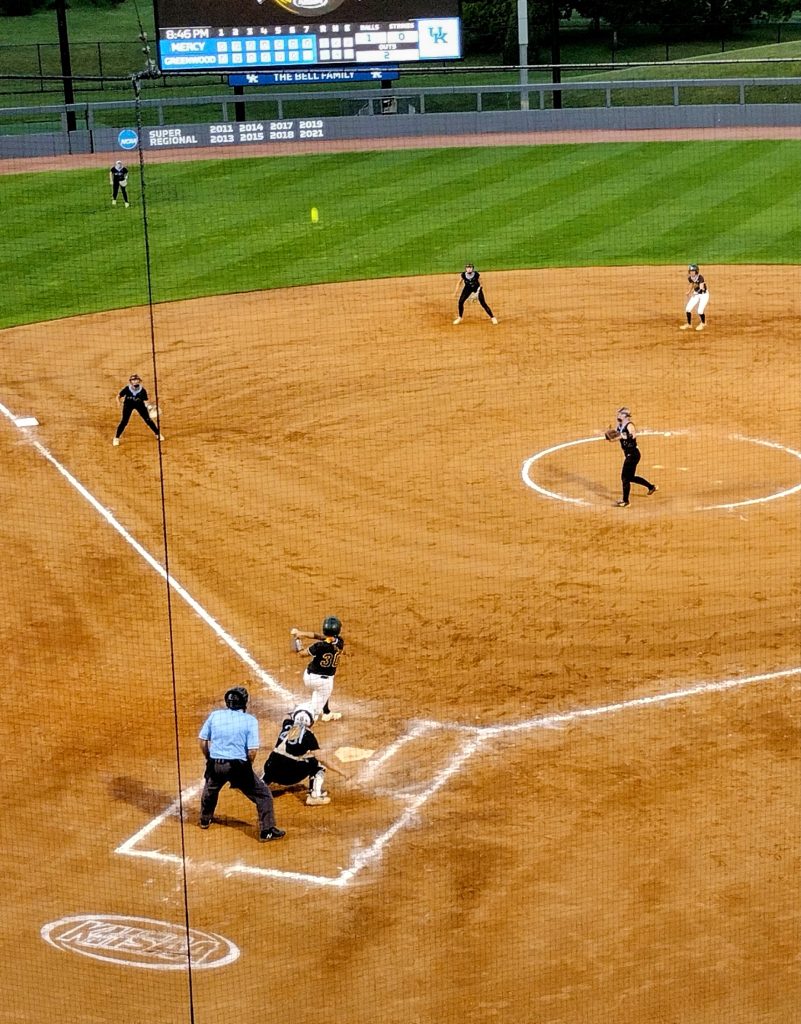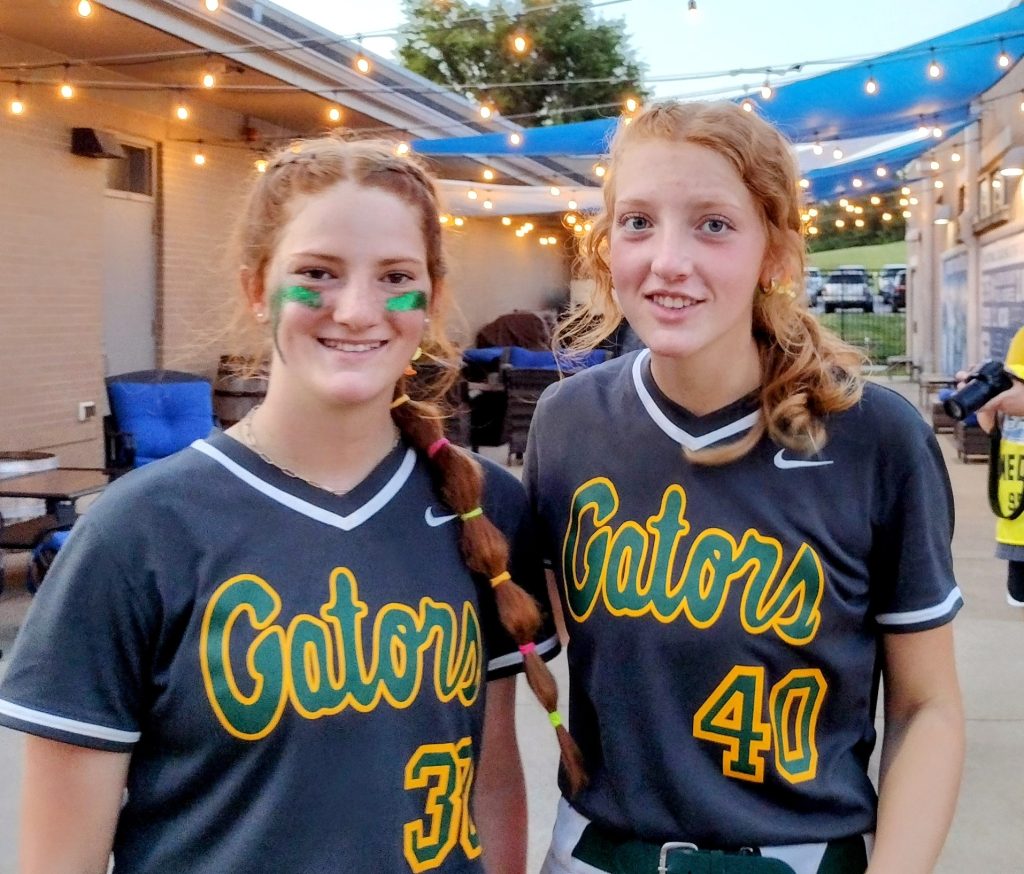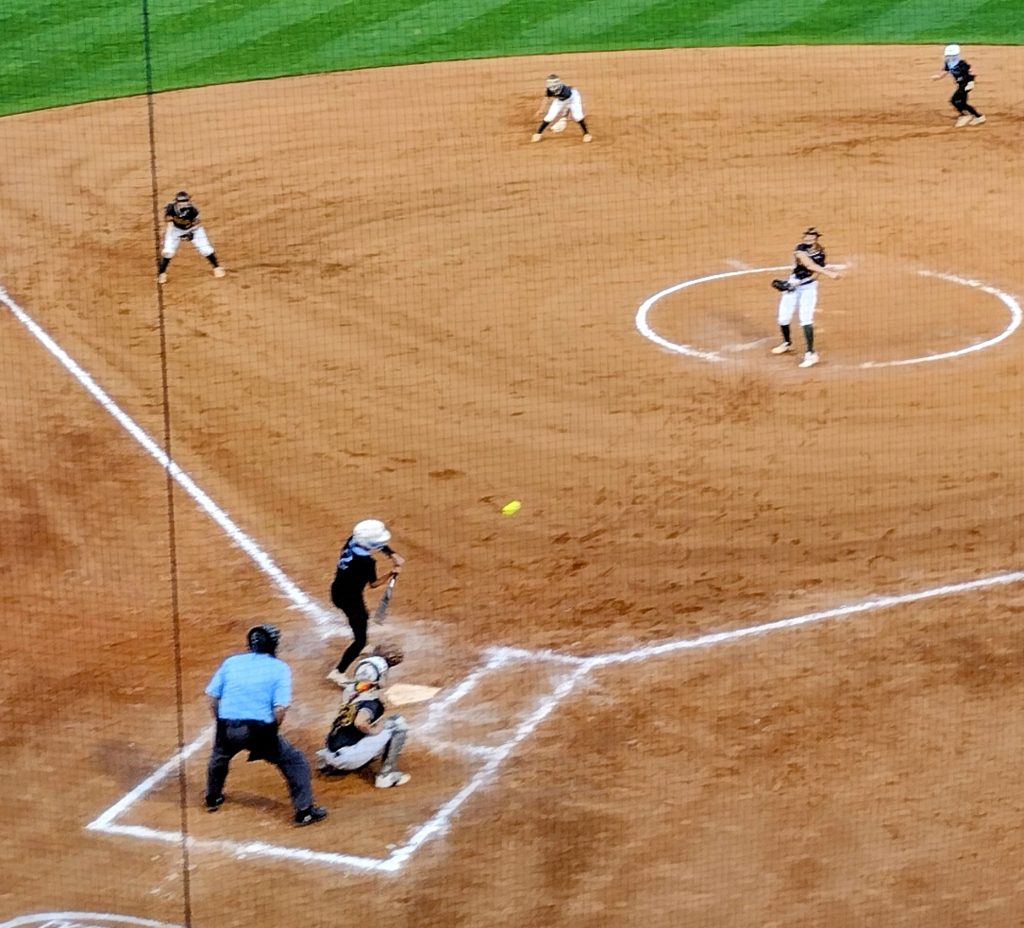 It took nine innings, not surprising given the nature of fast-pitch softball played at the highest level in high school sports.
It took persistence, and patience, and it took some solid work behind the plate from her younger sister, Lady Gators catcher Macie Murray.
Not to mention Macie Murray's two-out, two-run shot over the left-field fence to end it, leaving the Jaguars standing in disbelief as their season came to a sudden halt.
And get this.
Macie Murray just got her diploma.
From Drakes Creek Middle School.
Macie Murray is still just 13 years old.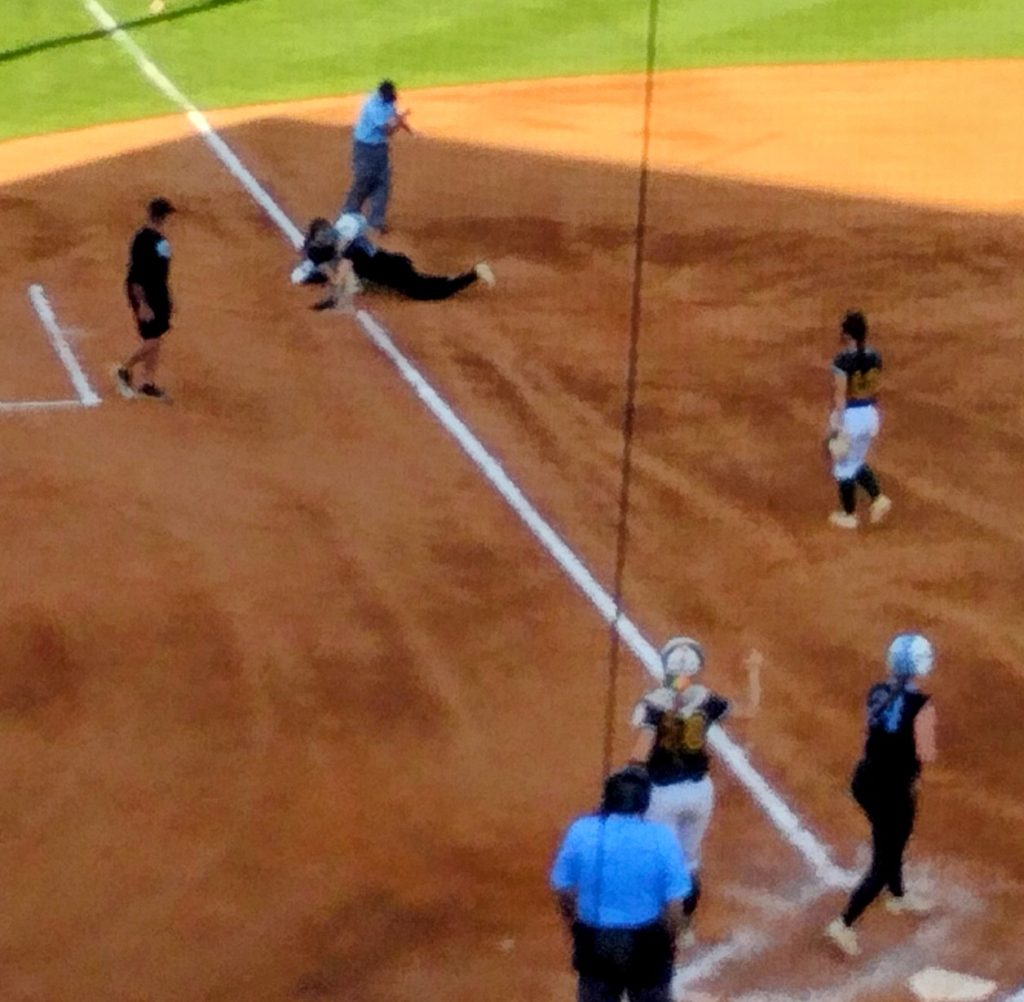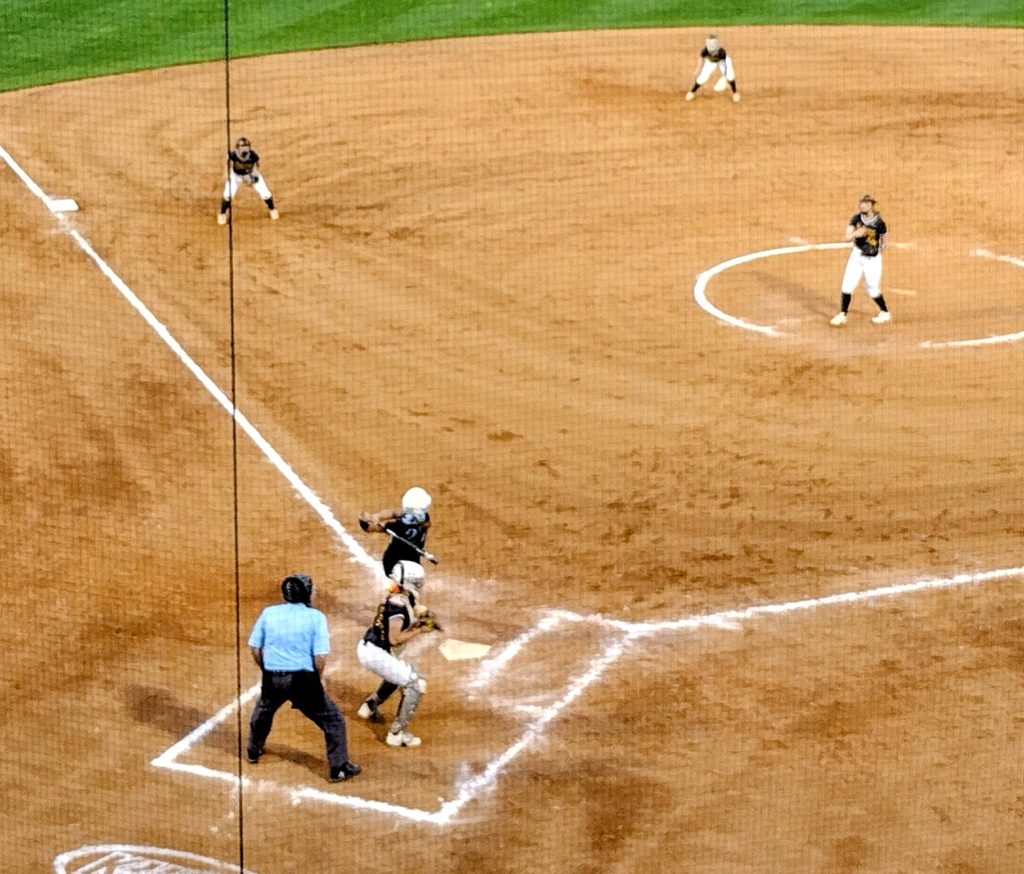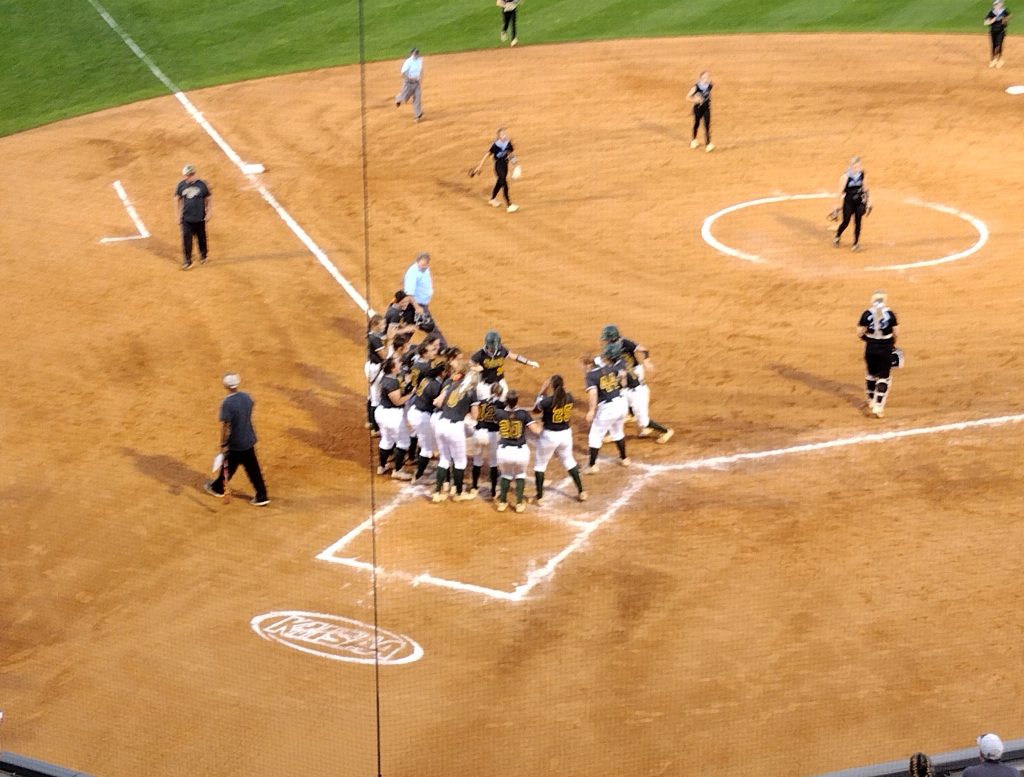 And she handled her business, behind the plate, with everything on the line.
Evidently she's been paying attention to Kayden's approach over the last few years.
Physical skills are important, but few things are more important than mental toughness.
And that's ultimately what carried the Lady Gators into Saturday's quarterfinal matchup with defending KHSAA state champion Ballard High School, also out of Louisville. The Lady Gators improved to 20-14 overall, while Mercy Academy finished its season at 27-7.
"It's gonna be great, getting a chance to pitch against Ballard," Kayden Murray said. "Just that extra opportunity, to come back, and be on top, this time.
"Especially here, right now. I think we're ready."
Ballard earned its 33rd win against a single defeat in the late game Thursday night at UK, claiming a 4-0 victory over Woodford County to secure its berth in the quarterfinals. The Bruins' Brooke Gray has been dominant in the circle, too, compiling a 25-0 record with 264 strikeouts in just 157 2/3 innings pitched.
Gray's numbers are pretty similar to Kayden Murray's, and the Bruins sport a .361 batting average, too. They've lost one game all season, a 6-4 setback on the road to Great Crossing High School on May 4 in Scott County. And they've already defeated the Lady Gators, too, although it took 11 innings for Ballard to squeeze out a 1-0 victory over Greenwood on April 14 in Louisville.
In a teenager's world, that probably seems like eons ago.
But it's only been six weeks and change.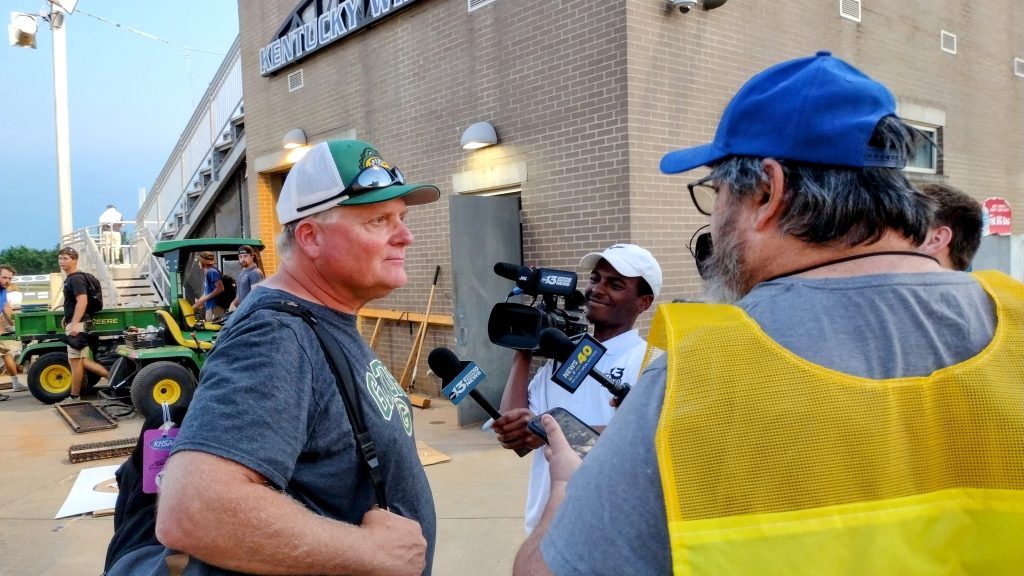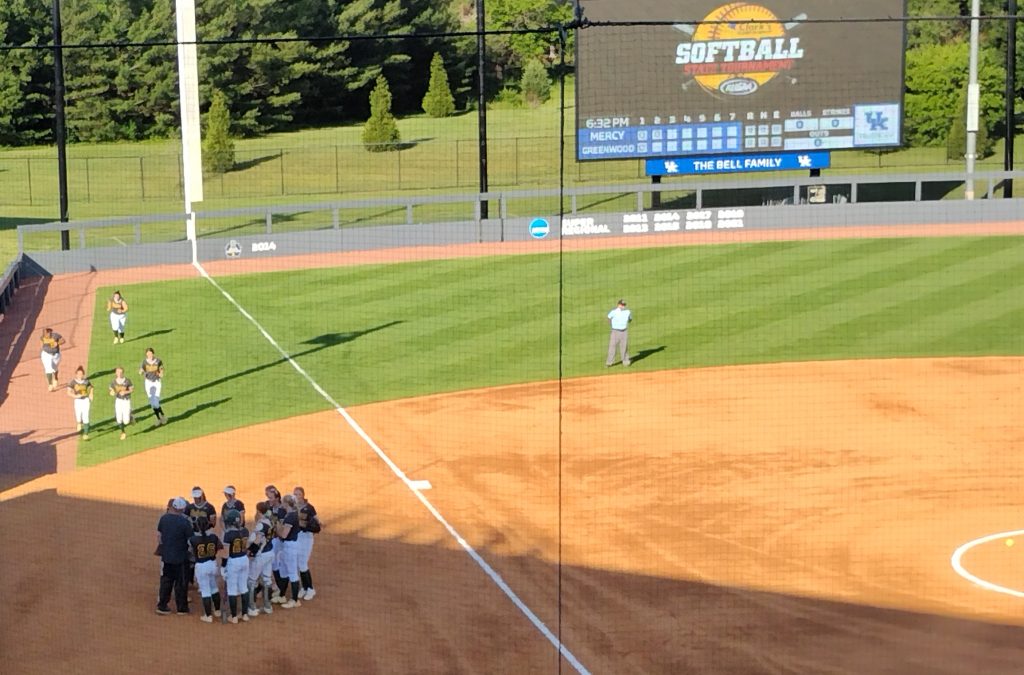 "I'm really excited about it," Greenwood coach Rod Bush said. "(Thursday night's win) was as tough game, right there. Another great team. The pitching (of Mercy's Maya Merrill) kind of kept us off-balance … However, I feel like we were putting the ball in play better than they were.
"We were a little anxious sometimes. We had to slow it down, make a couple of adjustments in the (batter's) box … and it panned out."
It definitely did.
The Bruins never got a base runner to third base over the course of a game that took more than three hours to complete. In the fourth, Mercy's Dakota Burke slapped a one-out single to shallow center field and quickly stole second base, but a delayed steal attempt at third was wiped out by Macie Murray, who fired a strike to Greenwood shortstop Caydence Wolfe, who was backing up Greenwood's Lydia Kirby at third.
"We started playing with more confidence, in the fifth or sixth inning," Macie Murray said. "That (caught stealing) play give us a lift."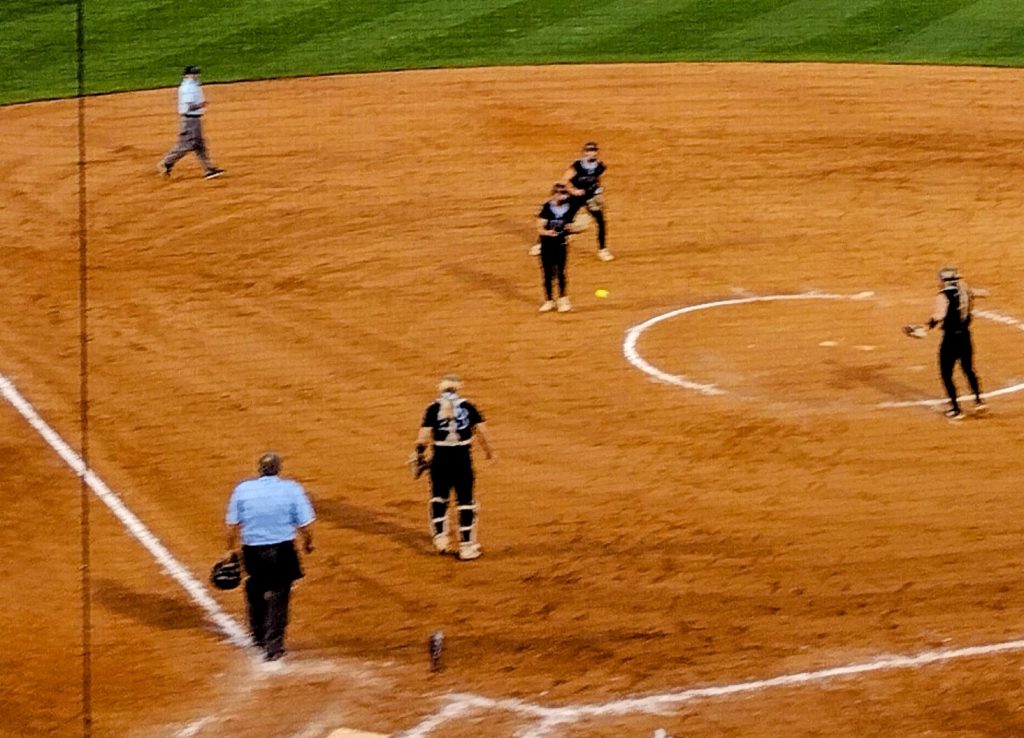 Still, Mercy Academy's Maya Merrill was keeping her team in the game, too. The Jaguars' junior right-hander only recorded four strikeouts, and Mercy's defense didn't help her cause with a couple errors, defensively. But by and large, she was equal to the task.
Until the bottom of the ninth inning.
First, leadoff batter Kate Rippy, a freshman, reached on a pop fly that fell for an error just outside the pitcher's circle. The Lady Gators could clearly play for one run, with no outs and the bottom of the batting order on the horizon.
Greenwood coach Rod Bush sent GHS eighth grader Macie Maners into pinch run for Rippy, and the Lady Gators' Molly Spidel put down a good bunt that went for her second sacrifice of the night. With Maners standing on second base, and Greenwood having just one out, they'd get a couple chances to bring her home.
Abigail Byrd, the Lady Gators' No. 2 pitcher and a solid first baseman, chased Maya Merrill's first pitch and was retired on a fly ball to medium depth in center field.
A possible 10th inning loomed on the horizon.
But Greenwood's Macie Murray had other ideas.
Murray took Merrill's first pitch for a ball and then sent the second one towering over the fence in the left-field corner. It was clearly going out, as lonzg as it stayed fair.
It did.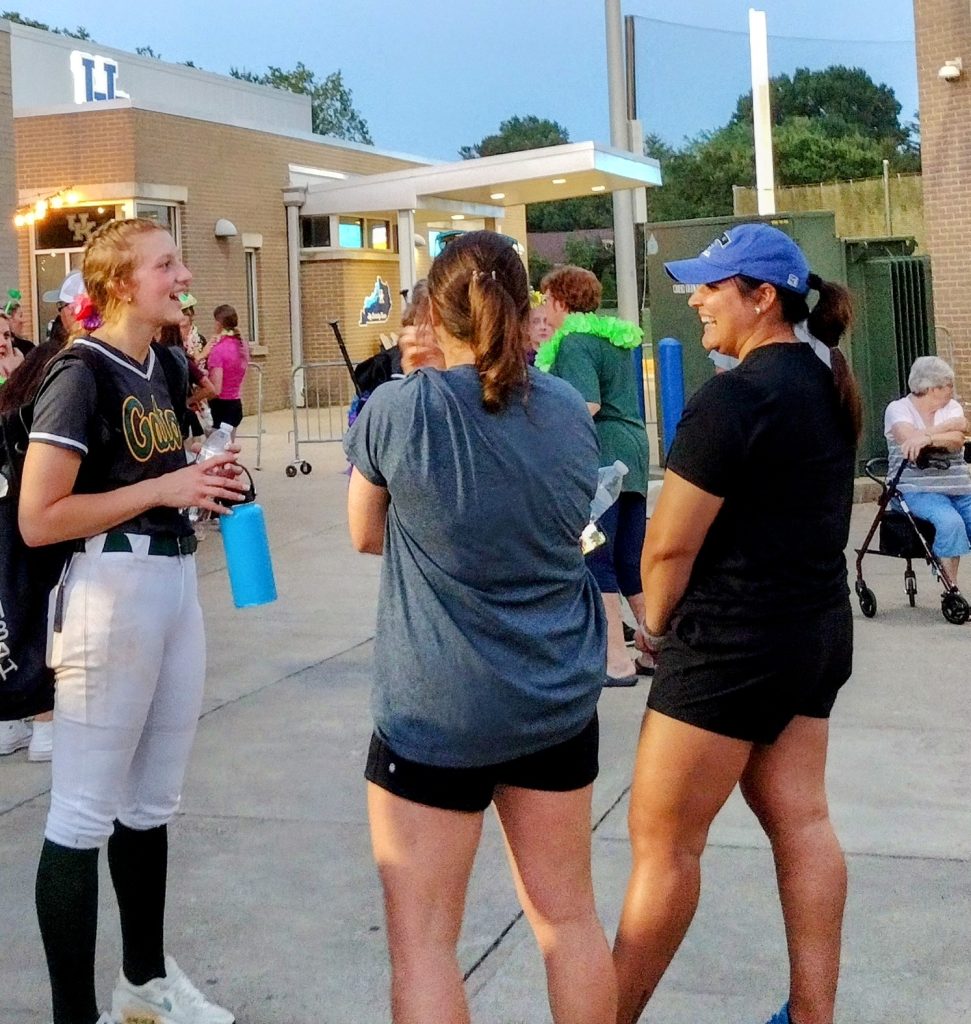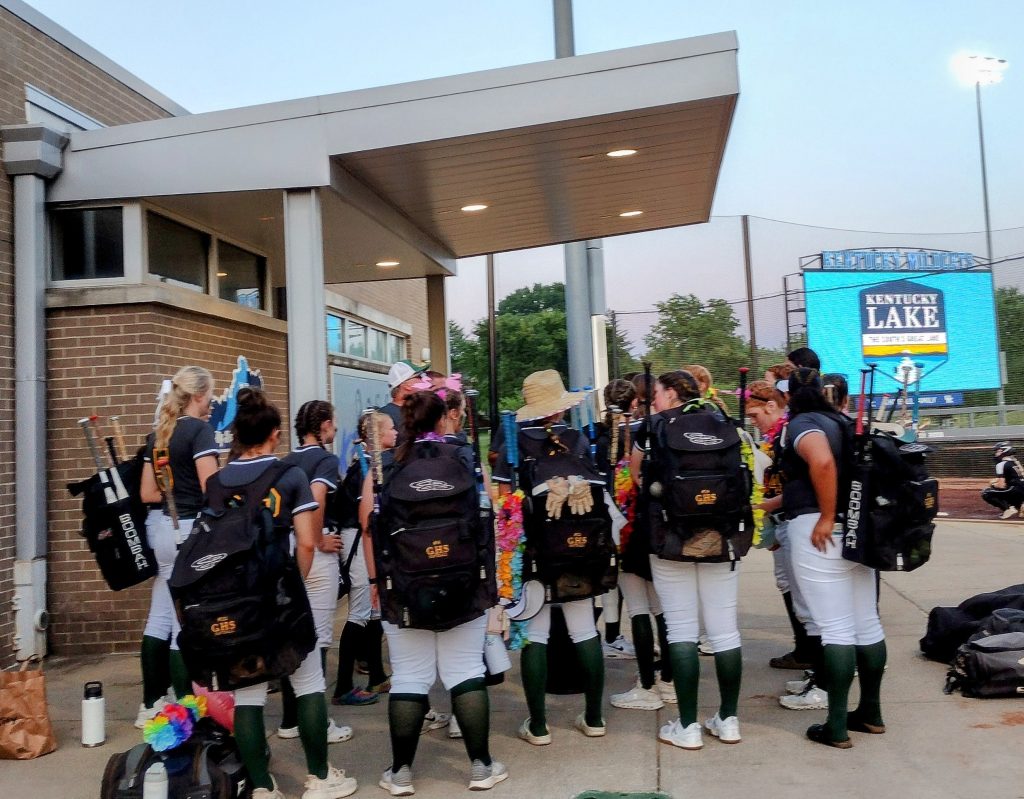 Macie Murray's third home run of the season brought the Greenwood crowd to its feet, and her teammates were waiting when Maners and Murray crossed home plate to end it.
"All game, they'd been pitching me inside. I hadn't really 'barreled it up,' like I should have," Macie Murray said with a smile. "This time, I figured (Merrill) would pitch me the same way, and they did.
"And I did definitely 'barrel it up' that time. It was exciting."
Rod Bush, the Lady Gators' first-year coach, naturally had some nits to pick when it was over. Greenwood stranded seven base runners, including two in scoring position. Bush puts special emphasis on advancing the runner with the bunt, and the Lady Gators avoided disaster on a throwing error with two outs in the top of the ninth inning.
Merrill limited Greenwood to five hits, two of them singles from GHS third baseman Lydia Kirby.
But the big picture had to look awfully good from the Lady Gators' dugout.
"Our short game wasn't quite where I wanted it to be," Bush said. "You've got to get the bunts down … That's something we'll address, in practice (on Friday) … But I'm very excited for these kids. They've put in the work."
Kayden Murray earned her 14th victory, in the circle, against six defeats. Mercy's Maya Merrill fell to 13-4 while taking the loss. Murray, who will be pitching at Lindsey Wilson College in Columbia, Kentucky, next season, was among the first Greenwood players out of the dugout to greet her kid sister at home plate in the walk-off victory.
"I started running out there … screaming. I was so happy," Kayden Murray said. "I feel good (physically) … I'll just have to go through my normal post-game routine, at the hotel, get some rest and get ready for Ballard."
The Greenwood fans adopted a "luau night" theme in the John Cropp Stadium's stands along the third-base line, and they seemed thrilled for the Murray sisters, who will get another chance to work together Saturday morning with even bigger stakes on the line.
Saturday's quarterfinal winners will return to Lexington next weekend to determine the state champion.
"I think we're gonna be ready to play," Greenwood's Kayden Murray said in a matter-of-fact tone. "I couldn't ask for anything more … Gotta get back to work."
Stay tuned.