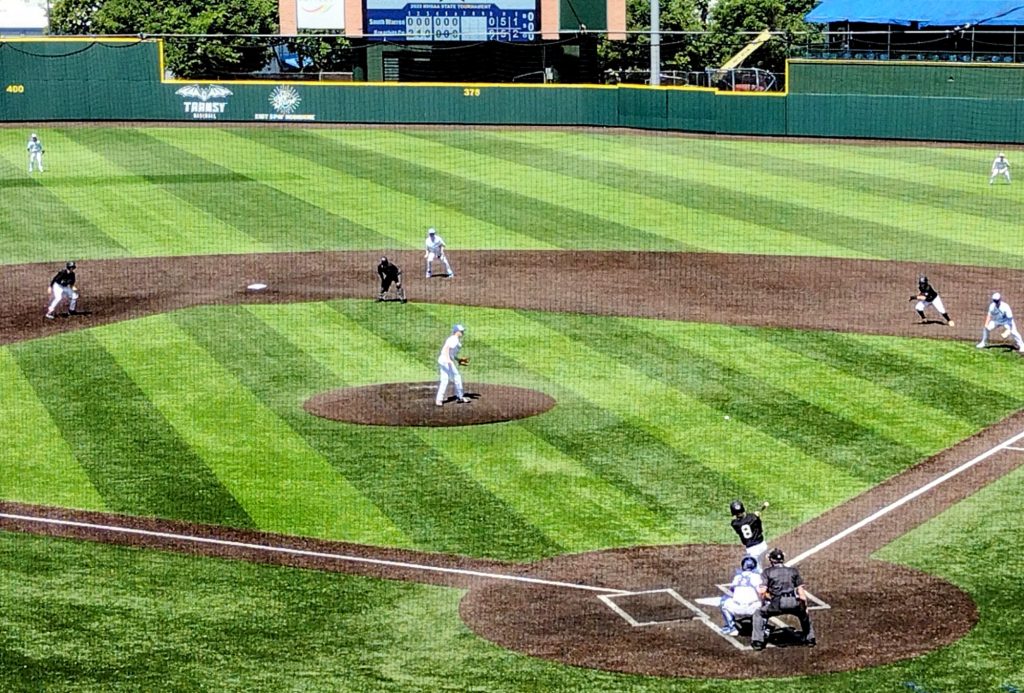 ETHAN REYNOLDS' CLUTCH PITCHING SEALS THE DEAL
LEXINGTON — One inning after another, Breathitt County right-hander Isaac Bellamy was getting it done.
Bellamy sailed through the early innings and seemed to have the Bobcats on the brink of a first-round victory in the KHSAA Baseball State Tournament.
In the opposite dugout, however, South Warren's players were locked in. The top of the sixth ended with Andrew Milam's long fly ball to left field, a ball caught by Breathitt's Brady Tincher that left the Spartans three outs away from a bitter defeat.
Breathitt County was leading, 3-0, doing the bulk of its damage with back-to-back hits for extra bases from the Bobcats' Sebastian Combs and Sebastian Howard in the first inning. South Warren fell three runs behind in the second, when Breathitt's Dylan Stacy — the final batter in the BCHS lineup — reached on an error before scoring on a wild pitch from Spartans starter Jackson Joiner.
South Warren's players didn't panic. They might have been pressing a little bit, sure, but the Spartans are a dangerous offensive team. They just weren't having much luck against Isaac Bellamy.
And then, boom.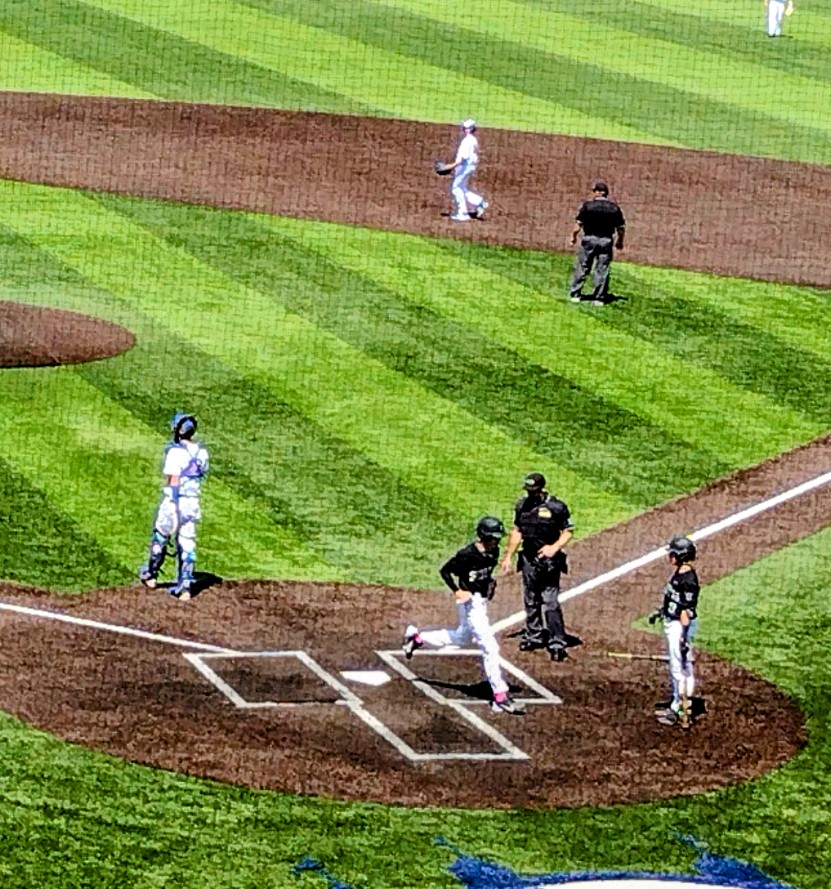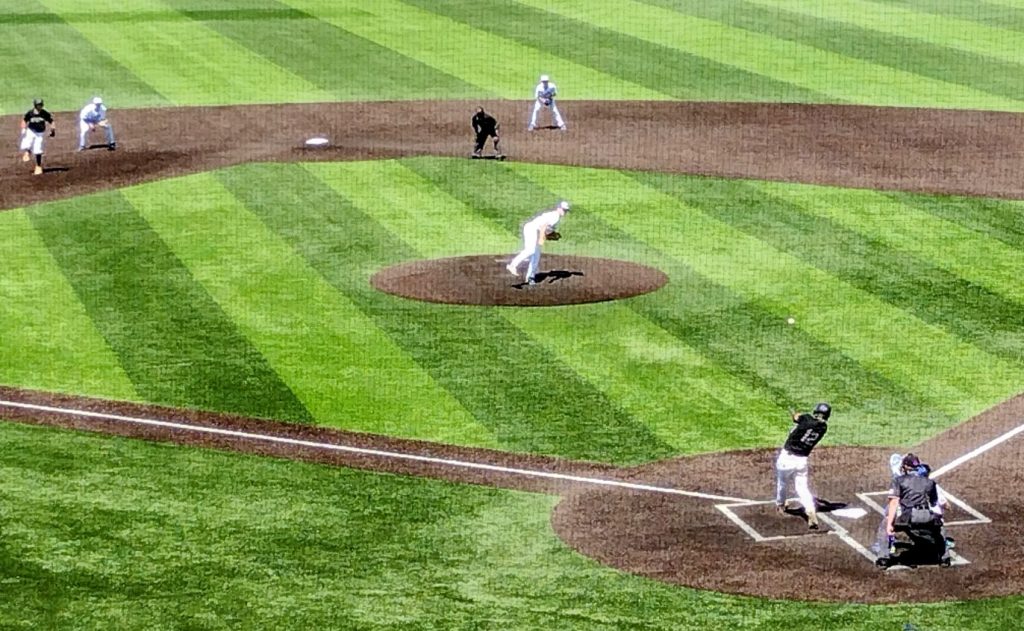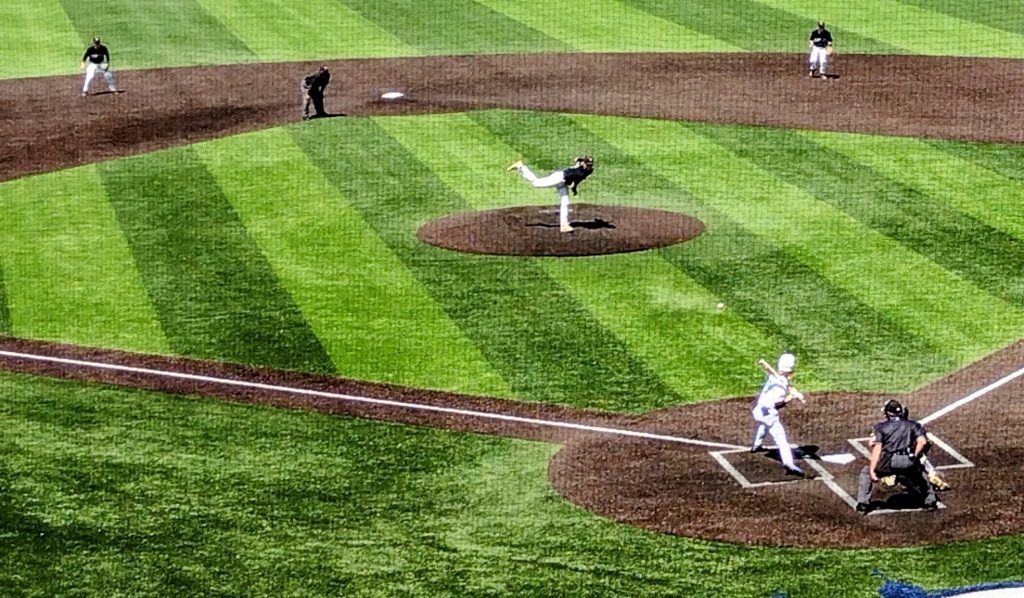 "We fight to the last out," South Warren catcher Eli Capps said. "That's our mind-set."
South's Camden Page, an eighth grader with 40-something at bats all season, led off the seventh with a line drive that sailed over the head of Breathitt's Blake Ritchie in right field. It was a double that brought the Spartans to the edge of the dugout.
Dalton Sisson, one of nine seniors on South's roster, then coaxed a walk from Bellamy, taking a 3-1 pitch in the dirt. (Uh, the artificial turf of Lexington's Counter Clocks Field.)
Now the Spartans had the tying run at the plate. No outs. And sophomore DH Ty Croghan ripped Bellamy's first pitch through the right side of the infield, bringing the South Warren side of the stadium to its feet.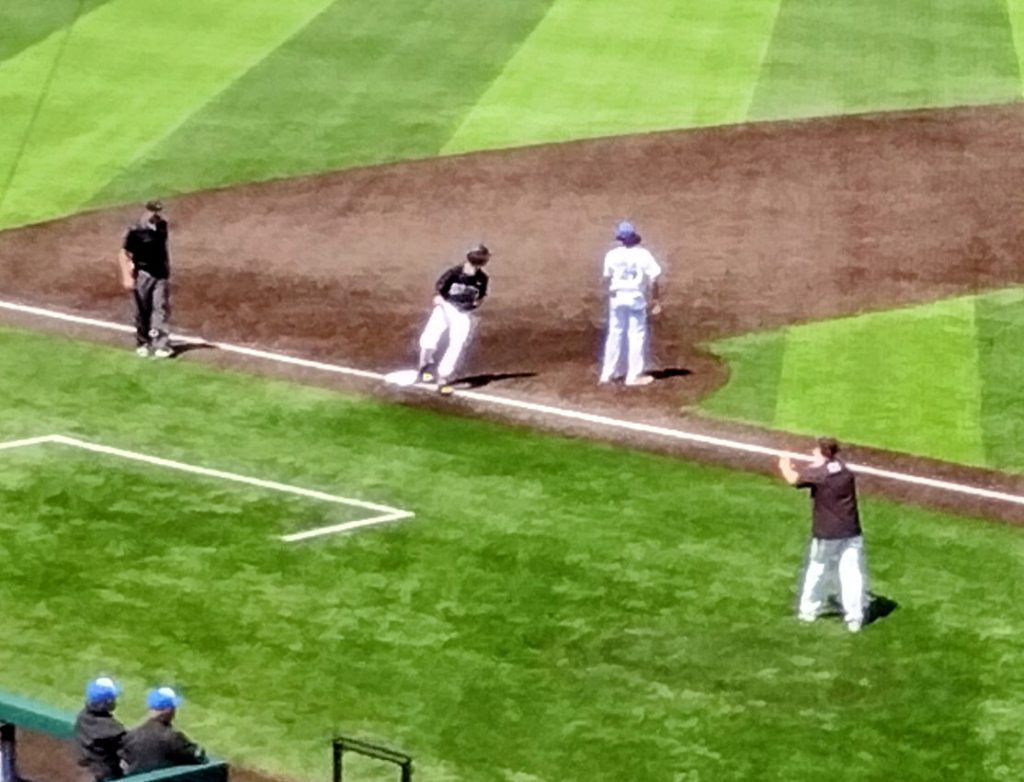 Until Ben Simms, South Warren's third-base coach, had Camden Page hit the brakes while rounding third. There were some catcalls from the stands. The Spartans still trailed, 3-0.
That's when Ethan Reynolds stepped to the plate.
Reynolds, the Spartans' leading hitter, launched a sacrifice fly to center field, but it wasn't your ordinary sacrifice fly. All three runners advanced, with Page scoring from third, trimming the Spartans' deficit to 3-1 with two outs to work with.
Most important, a game-ending double play was pretty much off the table.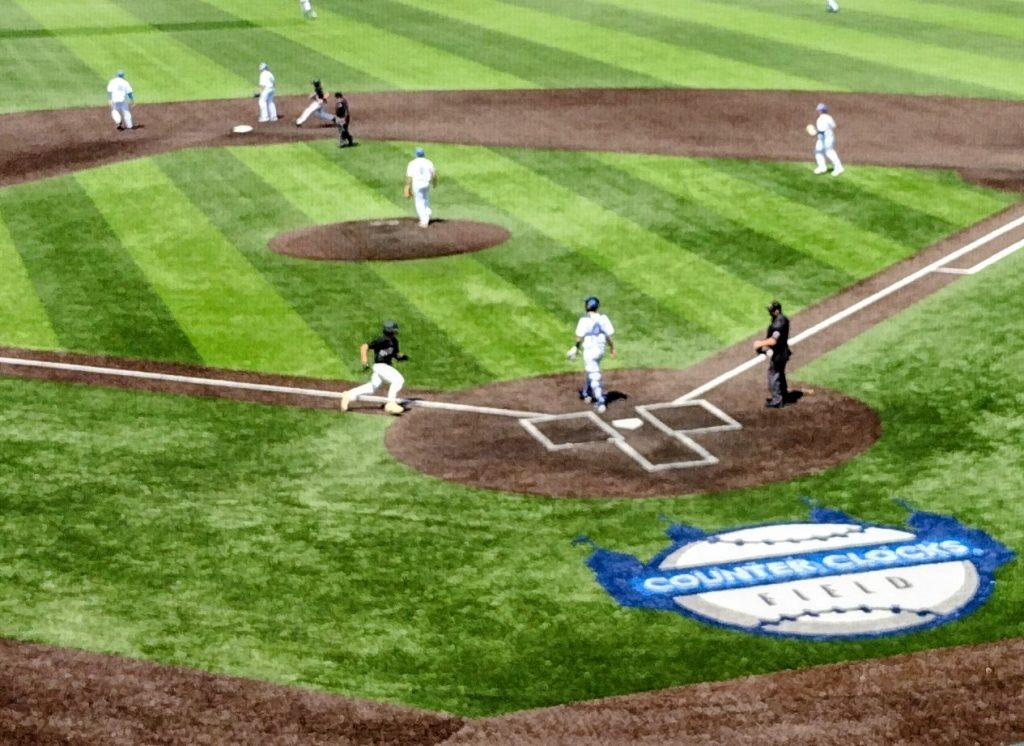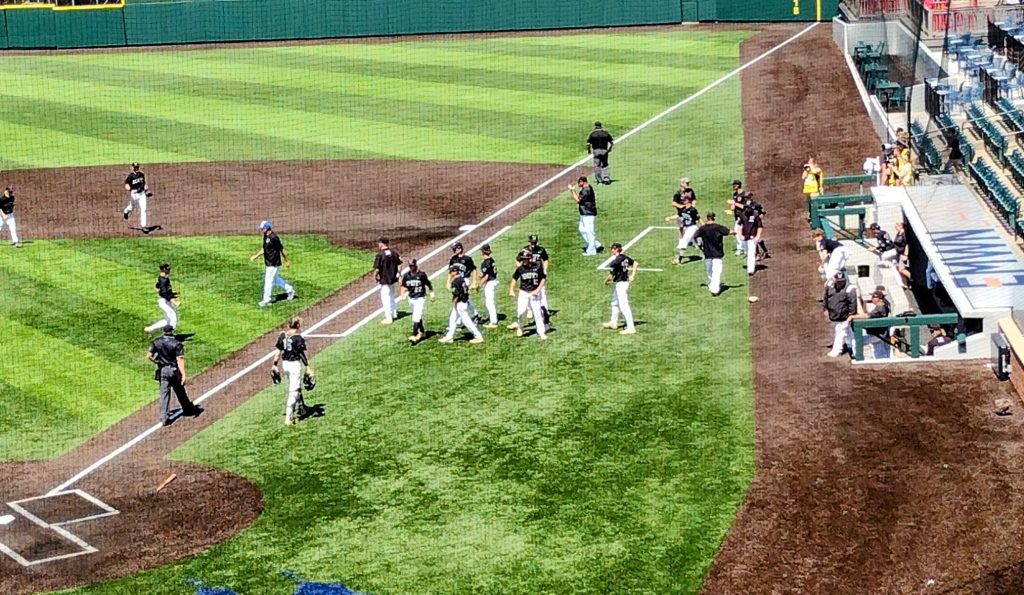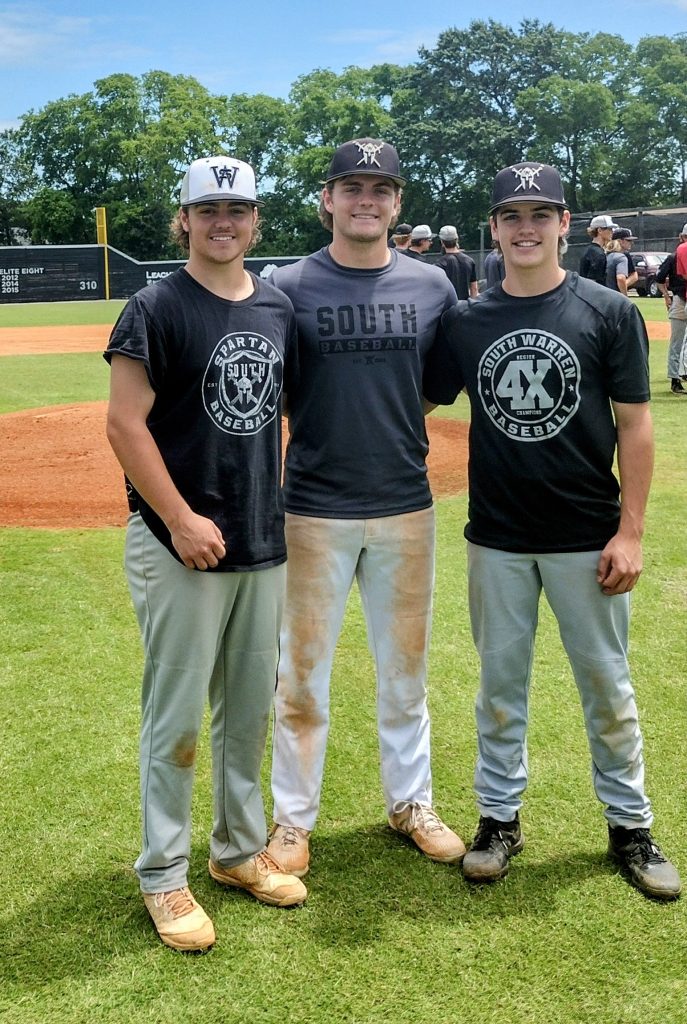 Griffin Rardin, the Spartans' sophomore shortstop, then slapped a Bellamy pitch up the middle for a run-scoring single. Eli Capps, the angular South catcher, followed suit. His RBI single to right-center field tied the game at 3, and now the momentum was clearly on the Spartans' side.
"It's crazy. We string some hits together … and here we are," South's Dalton Sisson said when it was over.
The Spartans used a delayed double-steal play, drawing a balk from Bobcats reliever Andrew Combs that scored South's Griffin Rardin from third base.
It was 4-3. It stayed that way. South's Ethan Reynolds finished the task at hand, retiring the side with minimal trouble in the bottom of the seventh, as the Spartans poured out of their dugout and onto the artificial surface of Counter Clocks Field.
South Warren's 4-3 victory capped an amazing turn of events, as the Spartans will live to fight another day after all.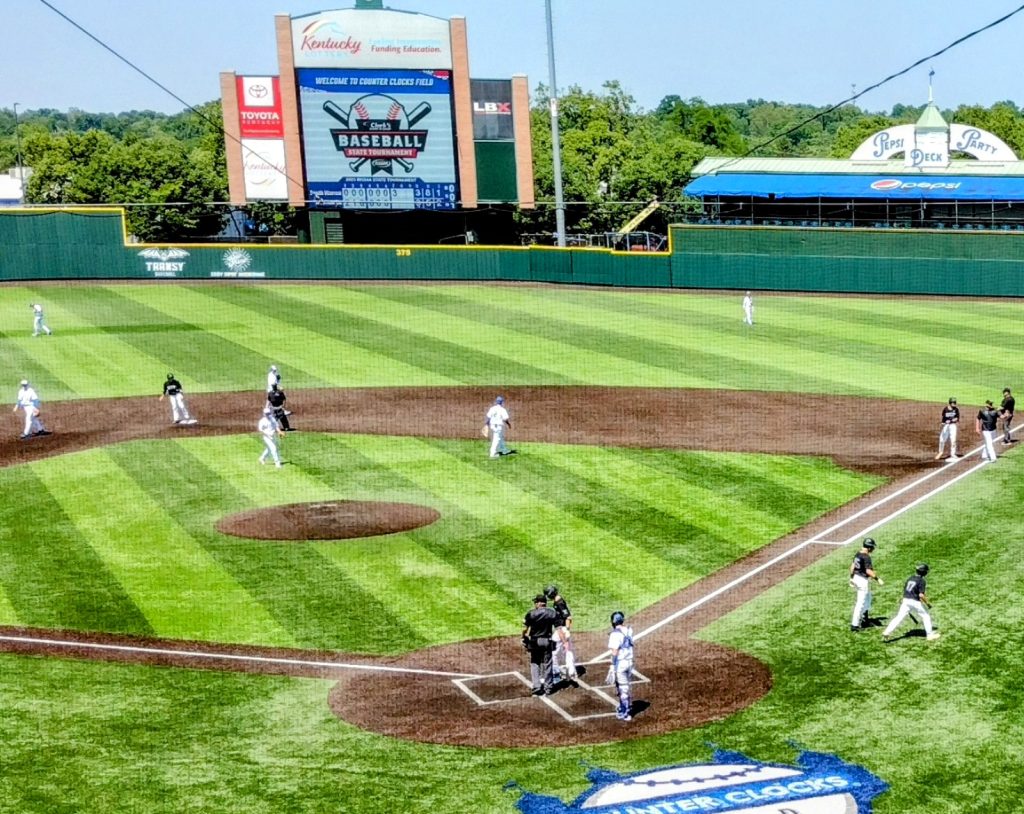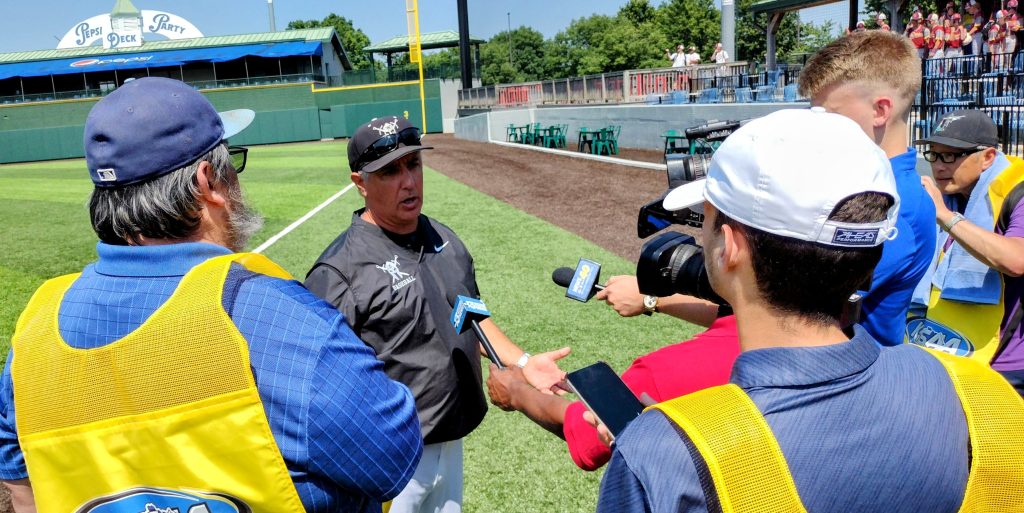 South Warren improved to 27-9, winning its third straight game in comeback fashion. The Spartans will square off with sixth-ranked Whitley County (35-4) in the late game on Saturday night at the home of the minor league Lexington Counter Clocks.
First pitch is SCHEDULED for an 8:30 p.m. start, Eastern time, but the nature of the game …
Veteran South Warren coach Chris Gage couldn't stop talking about his team when it was over.
Different South players who made major contributions.
Critical plays. Exceptional at bats. Subtleties of the game. You name it.
"Under fire, you get used to it," Gage said.
OK, check that.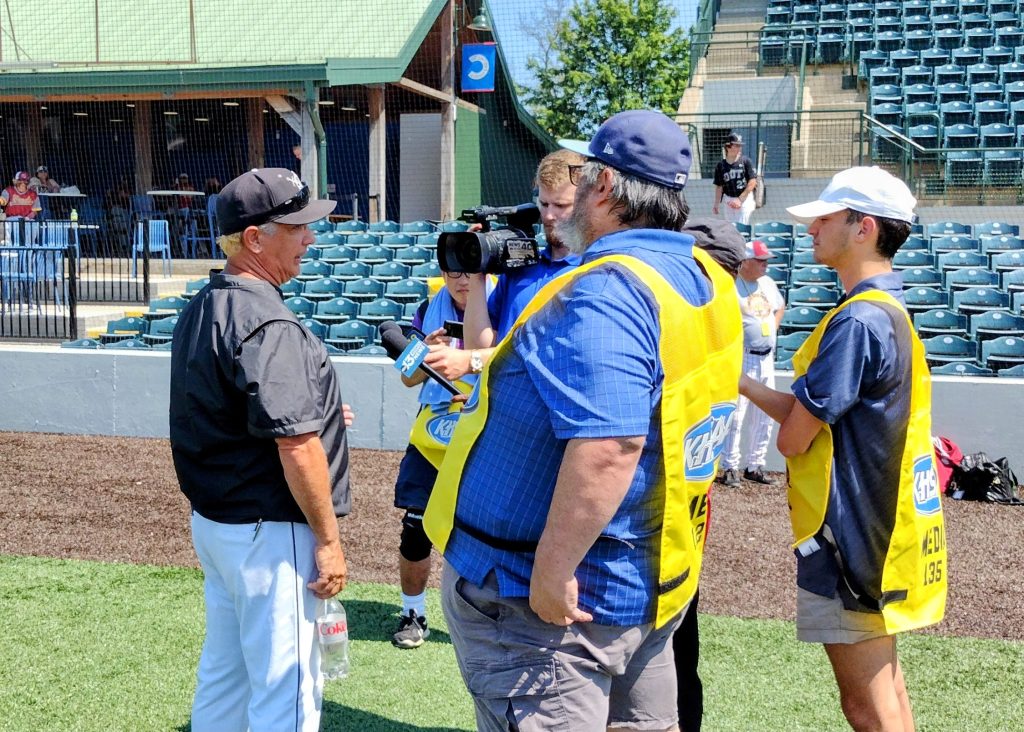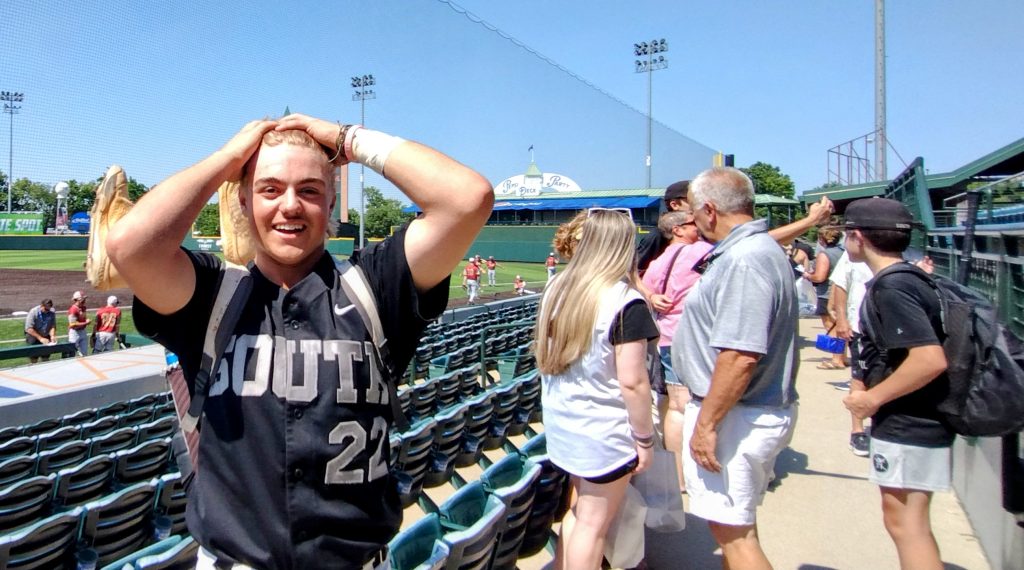 "This old guy, I don't get used to it," Gage said with a laugh. "But I think the players do …"
South Warren advanced to the state tournament with a dramatic comeback in a 7-3 victory over Bowling Green High School last week at WKU's Nick Denes Field. The Spartans kept their season alive one night earlier, when Andrew Milam's two-run double in the sixth inning sent South Warren to a 3-2 victory over Barren County.
South Warren's 4-spot might have put sophomore infielder/pitcher Ethan Reynolds on the spot, but like Chris Gage says, Reynolds is used to it. On a hot, windy Friday afternoon in the Bluegrass, Reynolds seemed to be embracing it.
"I usually feel comfortable in those situations," Reynolds said. "I think it's like football … The pressure's kind of high. I just try to thrive on it …
"I knew what I had to do."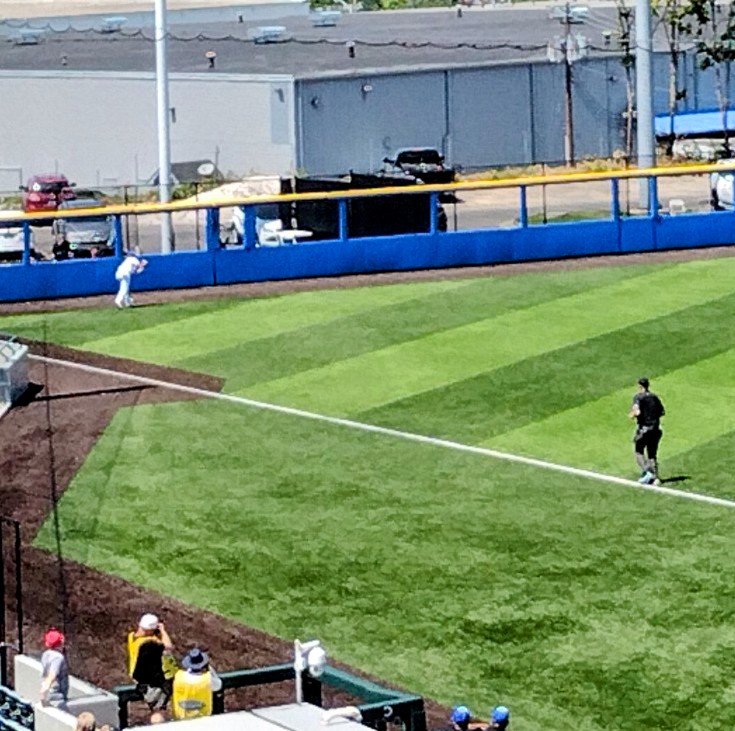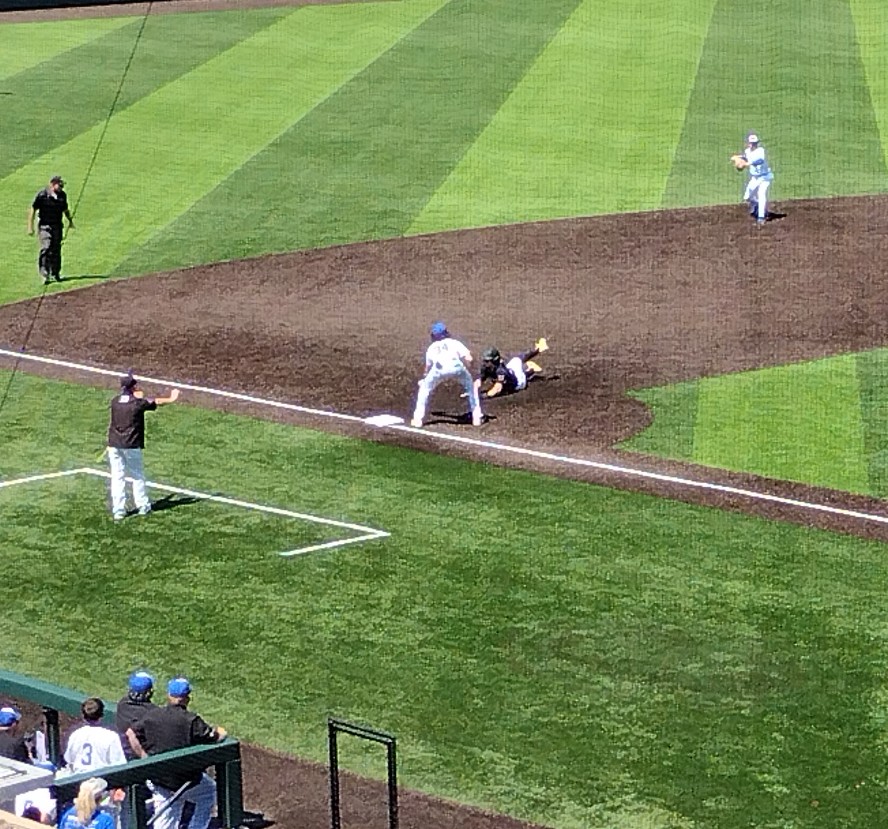 Reynolds hurled four innings of no-hit relief, earning his third victory in four decisions. Isaac Bellamy (6-4) took the loss for the Bobcats.
Before the Spartans took refuge at their team hotel.
"When we got to the seventh (inning), we had to trust the kids," South coach Chris Gage. "We had to keep it pretty close to the vest … The hay's in the barn. I tell our coaches, 'Don't ever over-coach, especially when you get to the playoffs.' Ethan Reynolds, man, he was like a shark with blood on the water …
"You've got to trust the work you've put in."
The Spartans will now turn to senior right-hander Dalton Sisson, who sports a 5-1 record with a 1.50 ERA. Sisson isn't an overpowering pitcher, and he didn't learn teammate Jackson Joiner would get Friday afternoon's start until 20 minutes or so before gametime.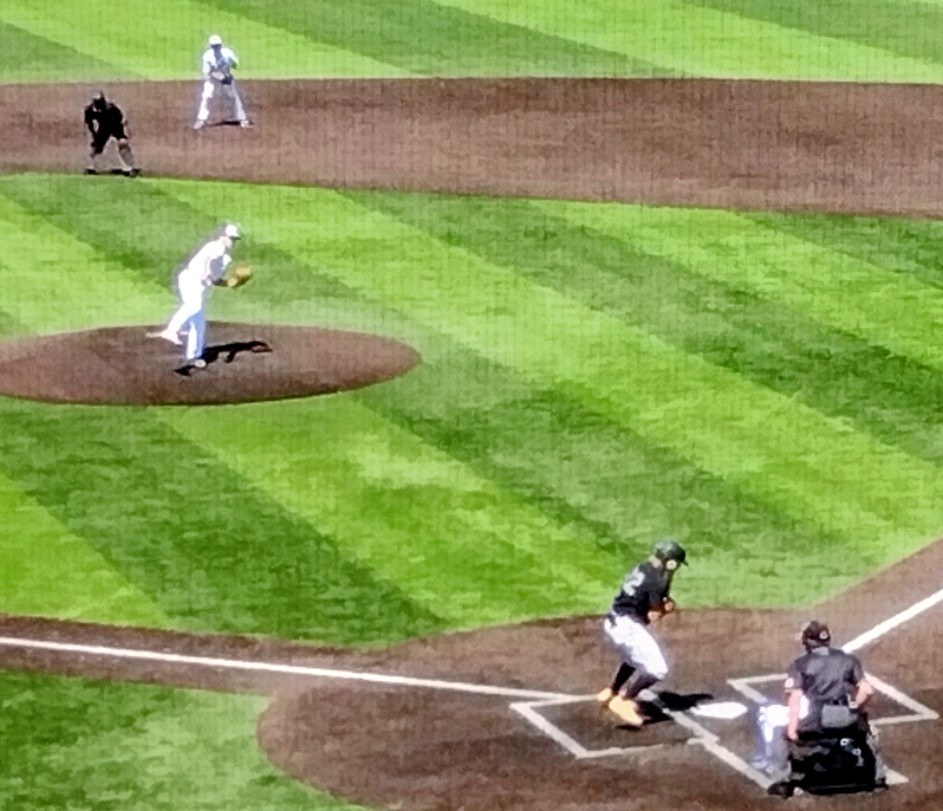 "That's what Coach (Gage) likes to do, in these kinds of games," Sisson said.
Chris Gage allowed that he's even dabbled in analytics, but added that he's pretty old school when he's coaching the Spartans.
"I'm not going to be one of those sabremetrics guys," he said with a laugh. "I'd call it more like 'counting cards.' Go with your gut."
That's pretty much what decided it.
Guts.
It's how they roll on Nashville Road.
Next up, Whitley County. Under the lights in The Lex.