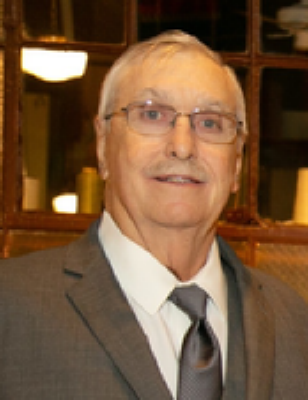 MR. MORSE WAS A GRINDER BEFORE THE TERM EVEN EXISTED
He was bright, and he was as sturdy as they come.
He loved being an educator, and a coach, and he'd meet anyone halfway — student, athlete, parents, everyone else — if they were willing to do the same. Maybe a little beyond that.
He was kinda quiet, most of the time, but he definitely had a way of getting his point across.
He was the kind of man you didn't want to let down.
George Lyle Morse, Mr. Morse as I always knew him, died last week at the age of 74. He was a longtime science instructor and coach with Montgomery County Schools, a native of Washington, D.C., and beloved father, husband and son. Simply put, he was a good man.
Mr. Morse was a grinder before the term even existed.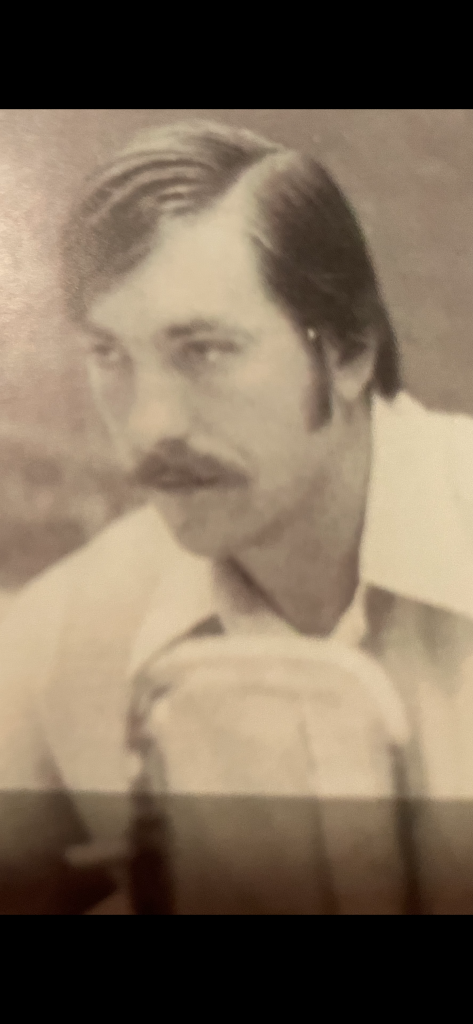 George Morse grew up in North Beach, Maryland, a small Calvert County town in Southern Maryland, on the Chesapeake Bay. He played football at Lebanon Valley College, a small, private school in Annville, Pennsylvania and shortly after his graduation, became a teacher and coach with the vast public school system in Montgomery County, Maryland.
Mr. Morse was tough, no doubt about it. But he was also compassionate, patient and most of all, fair. He was my biology teacher for nine weeks during my sophomore year, as Winston Churchill High School used a rotation of four instructors over the course of the school year in subjects such as English and Science.
It was also the last time I took a science course until I enrolled at Western Kentucky University, and I always struggled in science. I think Mr. Morse knew that, and I'm pretty sure I pulled off a "C" for those nine weeks when he was my teacher.
I pulled off a lot of "C's" in the subjects I found little interest in, namely, math, science, calculus, chemistry and science.
(Trust me, I was blinded by science a long time before Thomas Dolby's one-hit wonder tune in the '80s.)
My family relocated from Houston to Potomac, Maryland, in the summer of 1970. I was ready to play freshman football at Houston's Westchester High School when my late parents, John and Sara Mashek, told me and my three younger brothers — Dave, Tom and Bill — that we were moving to Metro Washington.
When we got to Potomac, there were some sobering realities.
In those days, ninth grade was still junior high. And Montgomery County Schools, and all the larger public school districts in the District/Maryland/Virginia, did not have junior high football. They had a Beltway League, for seventh, eighth and ninth graders, that played tackle football with a 135-pound weight limit.
I was 155 pounds, and 14 years old, when I enrolled at Herbert Hoover Junior High, just a few hundred yards from the Churchill campus. I wasn't going to be playing organized football that fall.
I met WCHS football coach Fred Shepherd, after my family got to Maryland, and told him how much I was looking forward to playing for the Bulldogs next season. Truth of it is, I wanted to be playing right then. I was a sensitive kid with a Texas twang and I had a lot of trouble making friends during my ninth grade year at Hoover.
Pick on the new guy, I guess.
In fact, I got in three fights the first week of school. I'll give you three guesses who won them.
Anyway, my Mom had to come up to Hoover to meet with me and the guidance counselor. Two of the three fights took place in industrial arts, with good ol' boy Mr. Roy Stewart, and Mom and the guidance counselor took me out of "shop" class, with Mr. Stewart, and put me in Choir. Forty to fifty girls, 10 boys.
I wasn't thrilled about it, but they knew what they were doing.
I had to play recreational league soccer in ninth grade, but the following year, I moved on to Churchill, which had been open since the mid- to late '60s. I couldn't wait for summer practice.
Mr. Shepherd was a former fullback at the University of Virginia, and even though he stood about 5 foot, 7 inches, he was a larger-than-life character.
Mr. Shepherd would look you in the eye, he'd tell you what you did right, and he'd tell you what you did wrong, and he had a sense of enthusiasm that was contagious.
My late father and I always agreed that Mr. Shepherd played a major role in helping me become a man.
Mr. Morse, and my wrestling coach, the late Gary Truby, did, too.
In my 10th grade year, in 1971, Churchill High School had 40 to 45 varsity players, all of them juniors and seniors.
Our JV team, consisting entirely of 10th graders, started summer two-a-days at around 40 players, but by the time the eight-game season started, in mid-September, the roster was 32, maybe 33 players. In the final few weeks of the season, we had about 25 healthy players, and another four or five guys sidelined with injuries.
Mr. Truby was the head JV football coach. Mr. Morse was his one assistant.
Mr. Truby was beyond tough. Frankly, he was borderline insane. His intensity was a little off the charts. He cared about his kids, though, and Mr. Morse was his quiet, dedicated assistant coach. First in JV football, and then in wrestling.
All three of my years at Churchill.
Gary Truby was a colorful character, a funny guy who was built like a beer barrel and spoke with a pronounced lisp. George Morse was the ying, to Gary's yang, and he was the loyal, principled man who merited your respect.
They actually worked together very well.
After my sophomore year, Mr. Truby and Mr. Morse became varsity assistants with Fred Shepherd, the charismatic football coach who built a Montgomery County powerhouse over the '70s and '80s, winning two Class AA state championships while finishing as the runner-up three more times.
(We didn't have a playoff system for my senior year at Churchill — it started the following fall, in 1974 — but we did finish with an 8-2 record, and as the defensive captain and strong-side linebacker, we took pride in the fact that three or four of those victories were shutouts.)
Football, at virtually every level, was more of a low-scoring game in those days. The vast majority of high school football teams relied on the running game, and we went from the power-I formation to the wishbone for my junior year in football.
(On defense, Mr. Shepherd always stuck with the 5-2 "Oklahoma" scheme, with the "bend-but-don't-break" philosophy. Read and react. Wait for the opposing offense to make a mistake, or better yet, force that mistake, and capitalize on it.)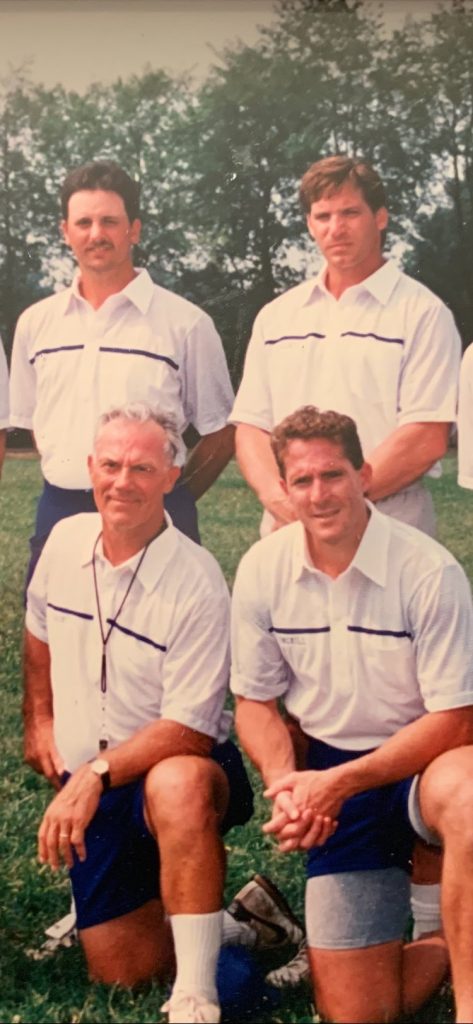 Like most adolescents, I made my share of mistakes in high school. Probably MORE than my share. I'm really glad George Morse was around when I did.
Mr. Morse wasn't that much older than us, now that I think about it. He was an idealistic guy in his mid- to late 20s who appreciated hard work and valued relationships.
Fred Shepherd became a fixture at Winston Churchill High School, a tough guy who made the trip from his home in Olney, Maryland, to WCHS every morning when the sun was coming up. Mr. Shepherd didn't retire until 1996, after 27 years at Churchill, compiling an impressive record of 209-78-5. In 1974, the season after I graduated, the Bulldogs went 10-1.
The next year, former Georgetown University basketball star Eric Smith guided Shepherd's wishbone offense with aplomb and Churchill would win its first state football championship.
Mr. Shepherd became one of the most accomplished high school football coaches in metro Washington, and he'd be the first to tell you that George Morse had a lot to do with that success.
Mr. Morse eventually took a head football coaching job, at nearby Bethesda-Chevy Chase High School, and I'm sure he encountered some tough sledding at B-CC.
Bethesda-Chevy Chase High School was in more of an urban environment, as Montgomery County Schools go.
B-CC was located in Bethesda, Maryland, on the East-West Highway, where it served the city of Bethesda, as well as portions of the towns of Chevy Chase, Kensington and Silver Spring. Its demographics couldn't have been good for football. It had a more diverse student population, certainly more than Churchill, Walter Johnson or other high schools in the area.
We never encountered any trouble with B-CC, in just about any sport, during my time at Churchill and I'm pretty sure that seldom changed over the years.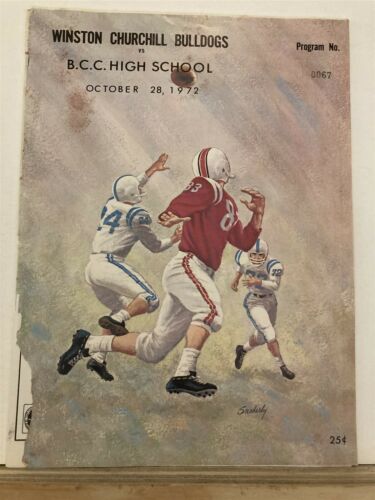 In time, Mr. Morse came back to Churchill.
He was a diligent man, driven but principled. Mr. Morse and his wife, the late Patty Morse, had four children — Michael, Eric, Amy and David. Mr. Morse is survived by his children and his partner, Regina English.
I am going to have to clean up parts of this story, but I've already told it on Facebook, and it's a pretty good one, involving Mr. Truby, Mr. Morse and myself. I want to say it was the summer of 1976, the bicentennial year.
Now THAT was a fun time to be in the DMV, as they now call metro D.C.
I'd taken a part-time job with Gary Truby, my high school wrestling coach, as a bartender at the Redland Pub, in upper Montgomery County, Maryland, where Truby and lots of Montgomery County coaches lived at the time. It was a beer-and-wine joint, bar food, pretty rough around the edges. The blue-collar crowd would start filing in around 4, 4:30, and they'd often be going pretty strong into the night.
Mr. Truby catered George and Patty Morse's wedding reception, on that warm, summer day. The reception was held in the basement/rec area of St. Elizabeth Catholic Church, on Montrose Road in Rockville. Against his better judgment, I'm guessing, Truby employed me as his bartender at Mr. Morse's wedding reception.
It wasn't like the receptions to which I'd become used to, in Bowling Green and thereabouts. It was more of an older crowd. (I do remember saying to Gary, "this is kinda boring, when is the band gonna get DOWN …")
And, believe me, I remember Mr. Truby's dismissive reaction.
It was a lovely ceremony and George and Patty Morse couldn't have been more gracious at the reception. In fact, Mr. Morse gave me a hug and a slap on the back on his way outta town for their honeymoon.
That was pretty cool.
I stayed in touch with Mr. Shepherd, from time to time, and I found out about Mr. Truby's tragic death in the late 1980s. I might have seen Mr. Morse two or three times after working as the bartender at his wedding reception.
I wish it could have been more.
George Morse was a good man. His colleagues, his former students, his football players and wrestlers, will be the first ones to tell you.
Rest easy, Mr. Morse. You will be missed.