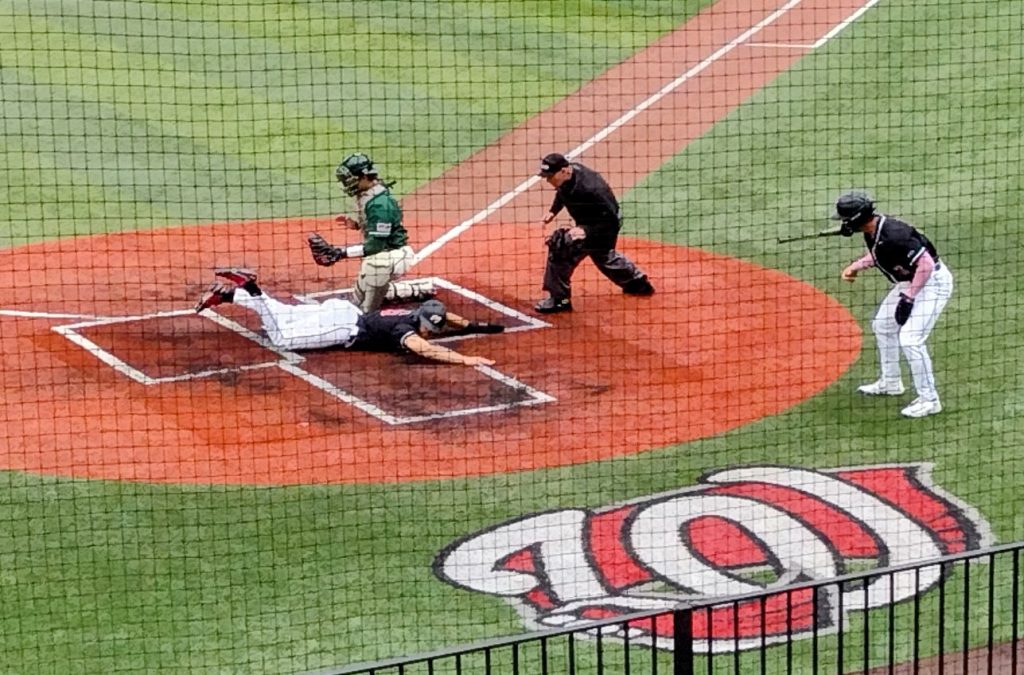 HILLTOPPERS PLAY HOST TO EKU TONIGHT; WESTERN RETURNING TO CONFERENCE USA TOURNAMENT
He's been on the move, pretty much non-stop, since taking the Western Kentucky head baseball coach position last June.
He's toiled behind the scenes, for the most part, but seen the fruits of his labor pay off over the last month or so.
His leadership style is direct. Funny, at times. Brutally honest, at others. He's got a baseball lifer's vernacular, that's for sure.
Marc Rardin has wasted no time in establishing himself as the Hilltoppers' baseball coach over the last 11 months.
The former Iowa Western Community College head coach built a JUCO powerhouse for two decades and change in Council Bluffs, Iowa, right across the Missouri River from Omaha, Nebraska, the promised land for major college programs and the College World Series.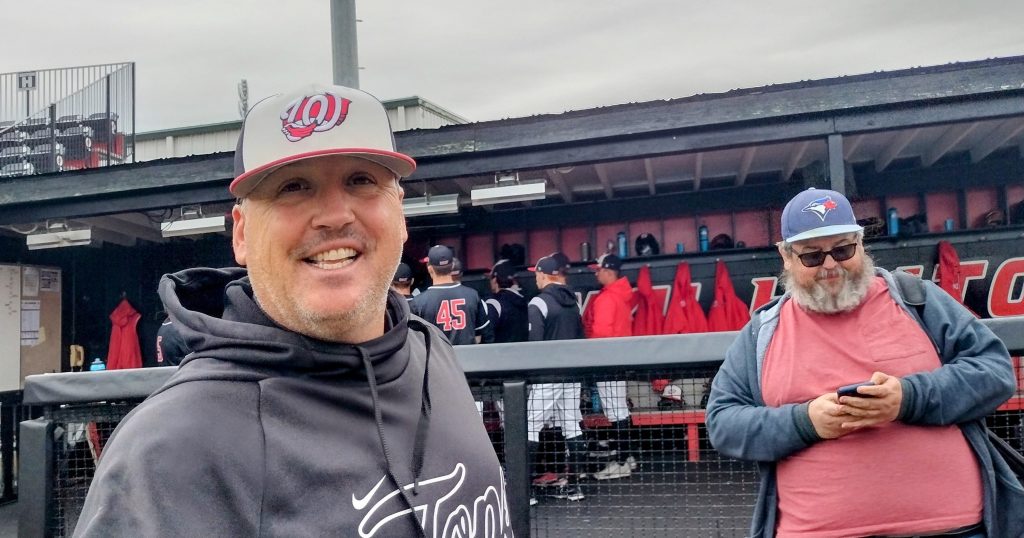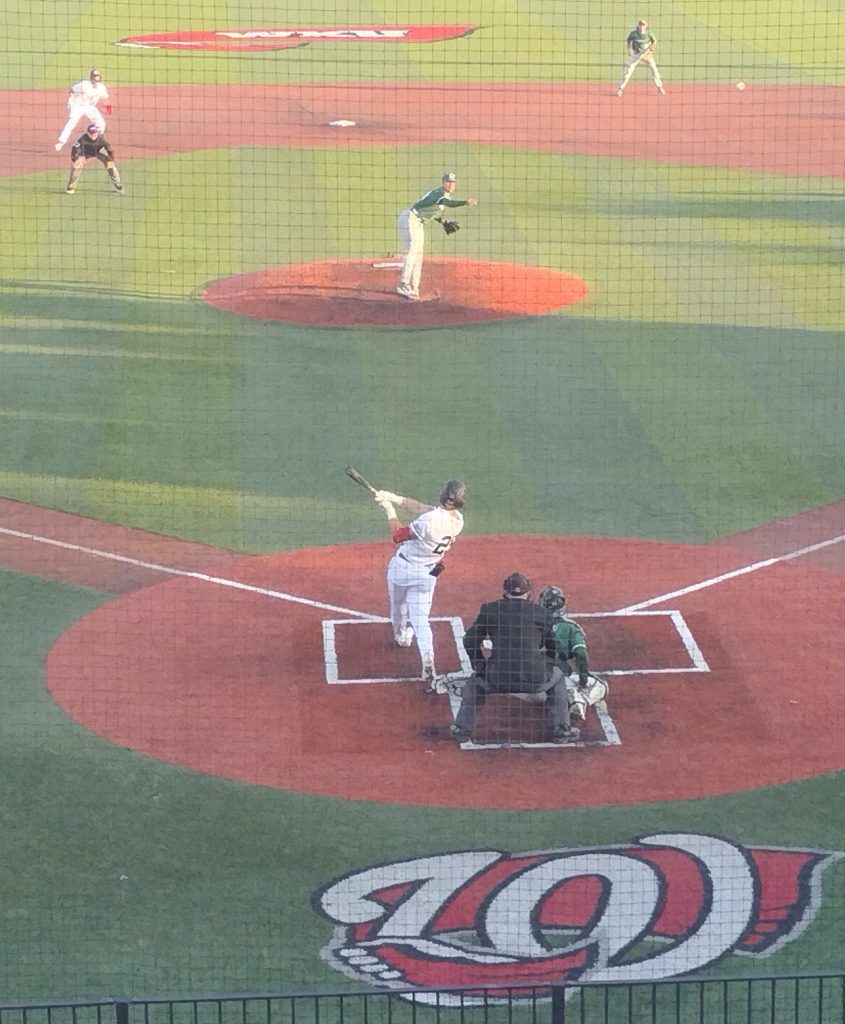 Over the last three months, Rardin has navigated a challenging journey as the Tops' first-year coach, looking to establish a winning culture for a program that frankly was in the bottom tier of NCAA Division I baseball.
And then Sunday, after winning two of three games against Conference USA rival Florida International University, in Miami, a pivotal series in Rardin's reclamation project, the Hilltoppers pretty much endured the travel day from hell, being held up by severe weather and the closure of the Nashville International Airport.
"We spent two hours on the tarmac, in the middle of the night, at the Nashville airport," Rardin said from his WKU office Monday afternoon.
The Hilltoppers got back to Bowling Green for dawn's early light that morning, but they've been able to shine in some tough circumstances over the last month or so.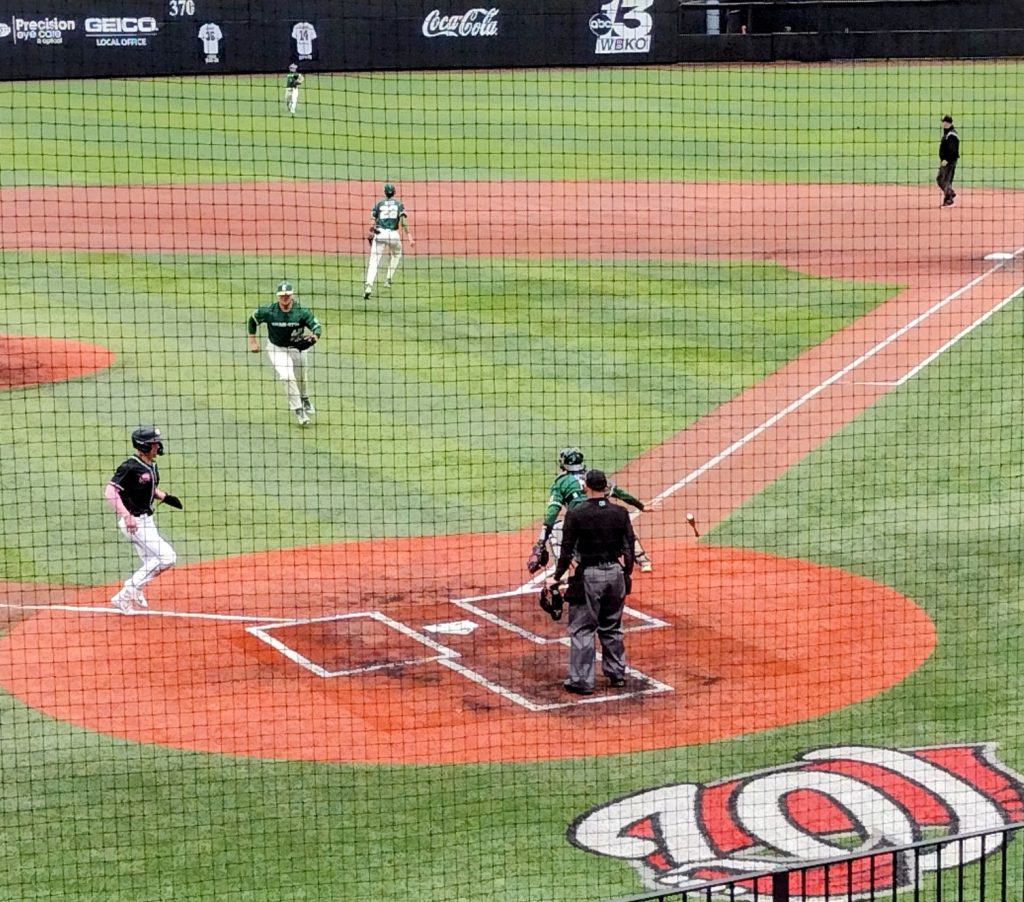 Western has taken four consecutive Conference USA series, and the Hilltoppers will be back at WKU's Nick Denes Field for Tuesday evening's non-conference tilt with former OVC rival Eastern Kentucky University. Then, on Friday, the Tops will play host to a Conference USA opponent for the final time this season as the Rice Owls (17-30 overall, 7-17 in C-USA) arrive in Bowling Green for a three-game set at The Nick.
And in a nice twist of fate, the Hilltoppers are finding ways to win games, to keep playing baseball. Western has qualified for the Conference USA tournament for just the third time since joining the league in 2014, and the Tops have done it in due order, as opposed to a last-gasp squeeze play into the postseason, which would complicate things for their pitching staff.
And right now, pitching is what is setting these Hilltoppers apart in Rardin's maiden voyage at WKU.
Western dropped the opening C-USA game at Florida International on Friday in disappointing fashion, taking a shiner in an 8-1 defeat to the Panthers in Miami. But the Tops came back with a vengeance, winning the second game 7-2 to set up a Decisive Game 3 on Sunday.
WKU used a two-run, sixth-inning double from senior second baseman Tristin Garcia before turning to its bullpen to nail down a 3-1 victory over FIU, marking the first time since 2009 — when Western played in the Sun Belt Conference — that the 'Toppers won four consecutive weekend series in conference play.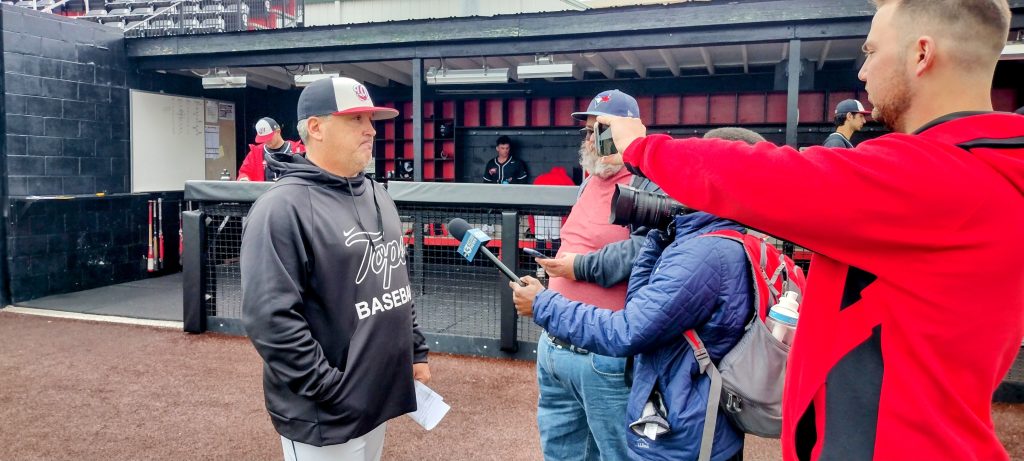 "That's how we've been doing it, these last few weeks," Rardin said. "(Former Bowling Green High School standout) Dawson Hall goes out and gives us five strong innings, and then Evan Jones goes out and does his job (in the sixth).
"Then here comes (senior WKU left-hander Cam) Tullar. He's on top, in the seventh and eighth. And then we've got (closer) C.J. Weins, who retires the side in order, pretty quickly, to wrap things up."
Tullar was a member of Mississippi State's 2021 national championship squad before transferring to WKU.
WKU radio play-by-play man Randy Lee believes that's the Hilltoppers' greatest strength, their bridge from starting pitching to Weins, their closer. Hall, a 6-foot-1, 160-pound right-hander, works quickly on the mound and is sporting a 6-3 record with a team-best 3.04 ERA. Opponents are batting a paltry .209 against him.
"You've got three solid set-up guys (Tullar, Evan Jones and Mason Burns) and then a closer," Lee said.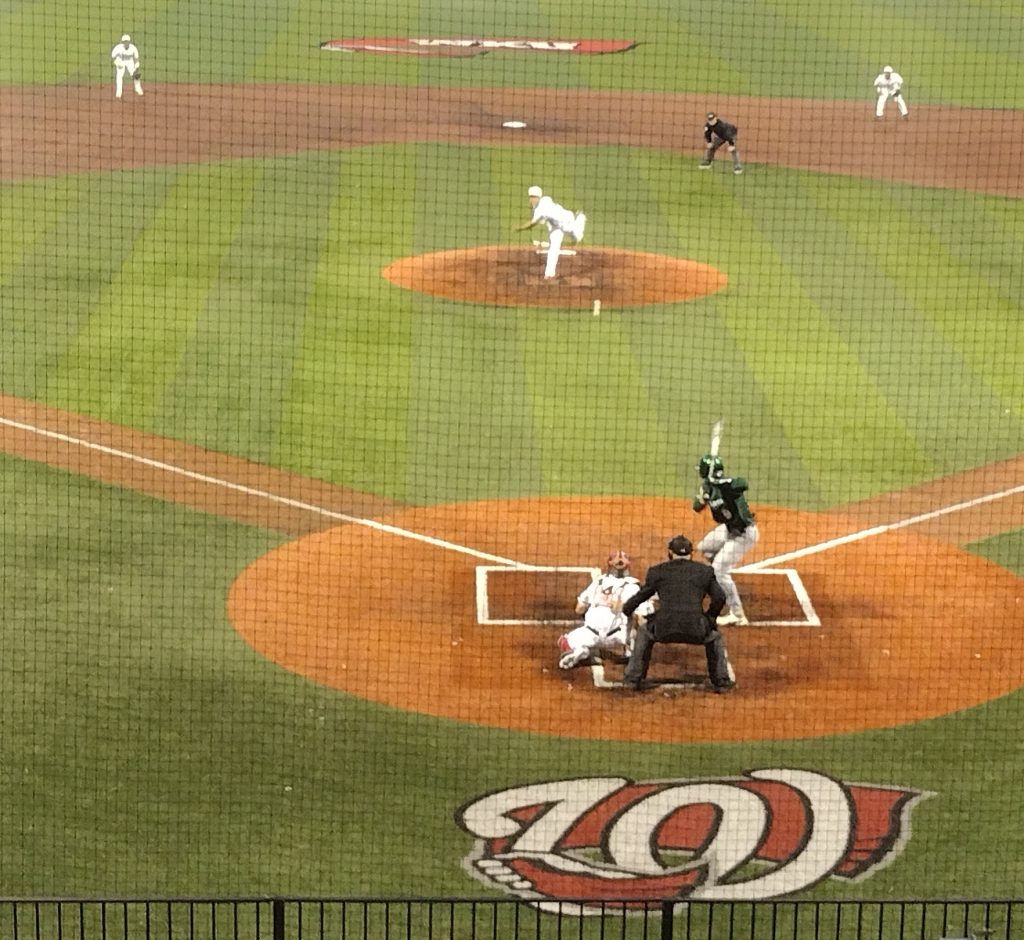 That's been the formula for the Tops recovering from a dismal 2-10 start in Conference USA play. Rardin plans to start right-hander Jackson Bennett, a freshman from Paducah, in Tuesday's game against Eastern Kentucky, but he's likely to mix-and-match his pitching staff, using several arms as the Hilltoppers keep their emphasis on the impending C-USA series against Rice.
Western Kentucky is now 27-21 overall and 12-12 in Conference USA play. Rardin has been careful to keep the big picture in mind, in his first season at WKU, but he's helped give the Tops a chance to make it a season to remember.
The Hilltoppers haven't been to the NCAA Tournament since 2009.
Baseball-only member Dallas Baptist (36-12 overall, 20-4 in C-USA) and Texas-San Antonio (36-12, 19-4) are clearly the top two teams in the conference, but the rest of the eight-team field in the Conference USA Tournament will get a chance to compete for an NCAA Tournament berth, when the tourney begins later this month in Houston.
That includes the Hilltoppers, who went 18-36 in John Pawlowski's final season as the WKU head coach in 2022.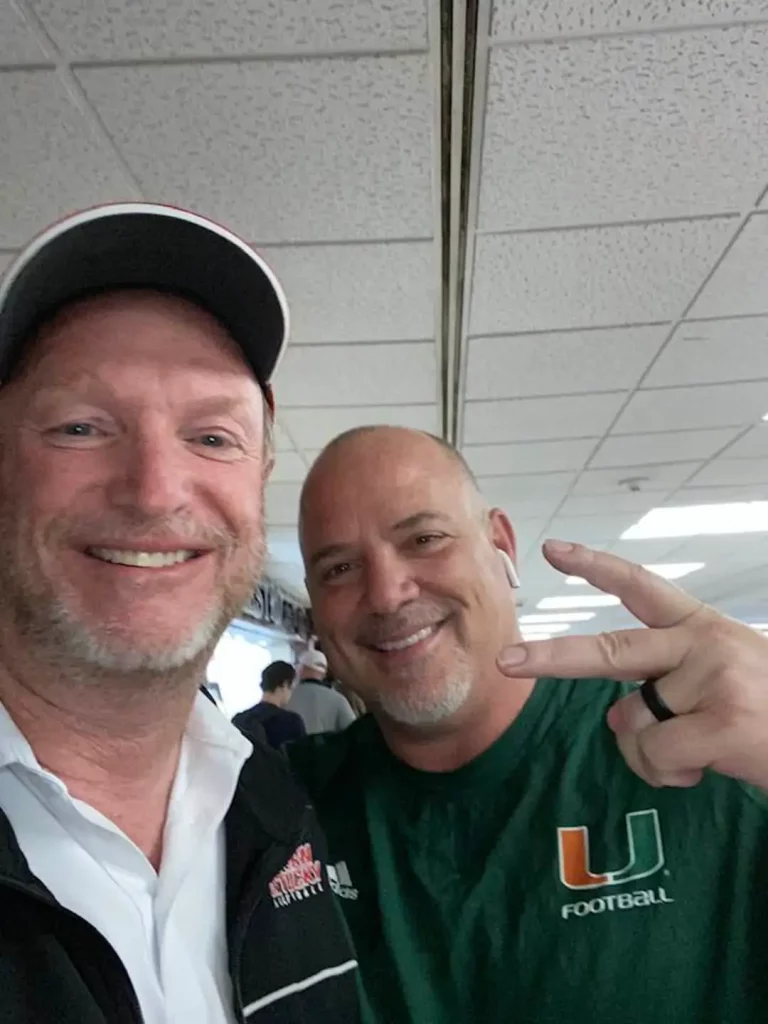 "When your team starts the conference 2-10, people are going to start writing them off," WKU radio man Randy Lee said. "But this team has depth. On Sunday, (regular starters) Kirk Liebert, (Ty) Batusich and (Drew) Reckert didn't play, and other guys stepped in and played well.
"Marc Rardin has rotated three catchers for part of the season. Guys are getting a chance to contribute. They're enjoying the chance to come to the ballpark."
The Hilltoppers' "glue player" might be senior second baseman Tristin Garcia, who is batting a team-high .335 with 31 RBI. Garcia played at Louisville's Male High School and Alcorn State, an HBCU university in remote Lorman, Mississippi, before coming to WKU.
"Garcia's made unbelievable improvement, defensively, this year," Lee said.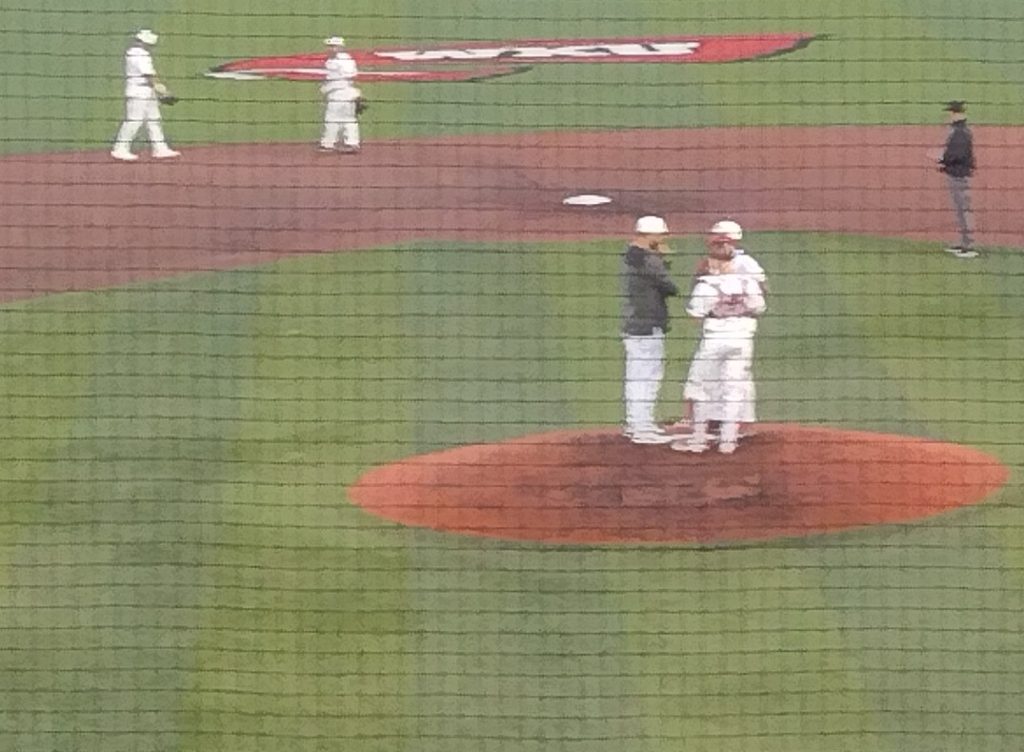 Rardin was intent on establishing a winning culture in his first season at Western. The Hilltoppers recovered from an eight-game losing streak in late March/early April, triggered by a devastating 10-8 loss to nationally ranked Kentucky at Nick Denes Field.
(WKU led that game 4-0 after six innings.)
"These are hungry kids, coachable kids," Rardin said. "The guys really wanted to get the Conference USA Tournament (berth) out of the way at FIU. They did what they needed to do.
"They want to do something now. They're listening, they're buying in. They've gotten through (WKU Finals Week) and they want to go out and play baseball."