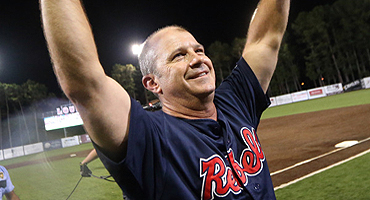 FORMER LSU CATCHER REMAINS A GRINDER, IN HIS 22ND SEASON IN OXFORD
It was about this time of year, 22 years ago.
It was hot. Lots of people were going on vacation. Kids were home from school. Lazy days at the pool were inviting.
In Mike Bianco's world, however, things were a little different.
The former LSU Tigers catcher was getting his first SEC head coaching job, after three years at McNeese State and several more as an LSU assistant coach.
Bianco was always a tough, 5-foot-9 blur of adrenaline, an ambitious guy who always loved baseball and couldn't stay away from it, even after graduating from LSU and trying his hand at investment banking.
Or something like that.
Cammie Bianco told me once that her husband "was miserable" when he was away from baseball. They're raised five children, four of them boys, boys who became college baseball players, so it's probably safe to say his life has been immersed in baseball.
That would be true, but I've seen Mike Bianco kick back and relax. Once. Maybe twice. OK, I'm exaggerating, but you get the idea …
It was June, 2000. Legendary LSU coach Skip Bertman had just won his fifth College World Series championship, an improbable 5-4 victory over Stanford at Rosenblatt Stadium in South Omaha.
Ole Miss administrators had just introduced Mike Bianco as the Rebels' new head baseball coach, after his successful three-year run at McNeese State, and Cammie and the kids had to get back to Lake Charles, Louisiana, to get ready for the move to Oxford, Mississippi.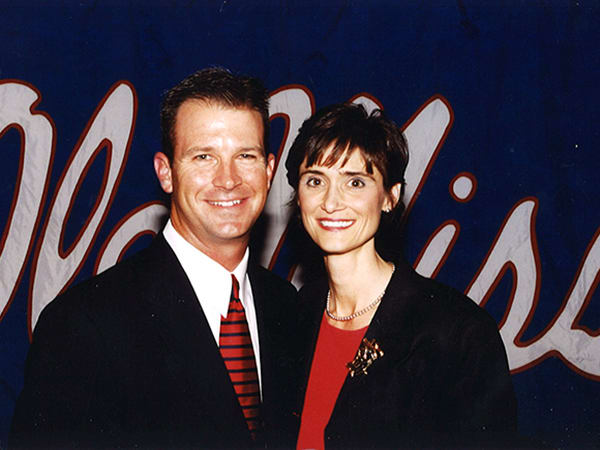 I'd always liked Mike. His honesty, his toughness. His intensity, his soft side away from the game. And I'd seen him work behind the plate in one of the most remarkable feats I'd ever seen in college sports, when the 1989 LSU Tigers rolled into College Station, Texas, before emerging from the losers' bracket and twice beating No. 1-ranked Texas A&M on their way to the College World Series.
I was working at the Biloxi-Gulfport newspaper at the time, and I convinced my sports editor that I should take an impromptu road trip to Oxford, for a front-page feature story and column on the Rebels' new baseball coach. I reached Bianco on the phone, and he told me, sure, come on up to Oxford.
Five or six hours later, I pulled a rental car into an almost empty parking lot outside Oxford-University Stadium/Swayze Field, while a kids' summer camp was taking place inside the modest facility.
I found Mike, in the press box, of all places. Tending to every detail inside the stadium.
Bianco talked about his plans for the Rebels' baseball program, and what it meant for him becoming an SEC head coach at age 33. He talked A LOT about Skip Bertman, the LSU coach with five national championships who would retire the following season. He talked about catching Ben McDonald, LSU's All-America right-hander who was the No. 1 overall pick in the 1989 MLB draft.
He only balked when I tried to get Bianco to talk about himself.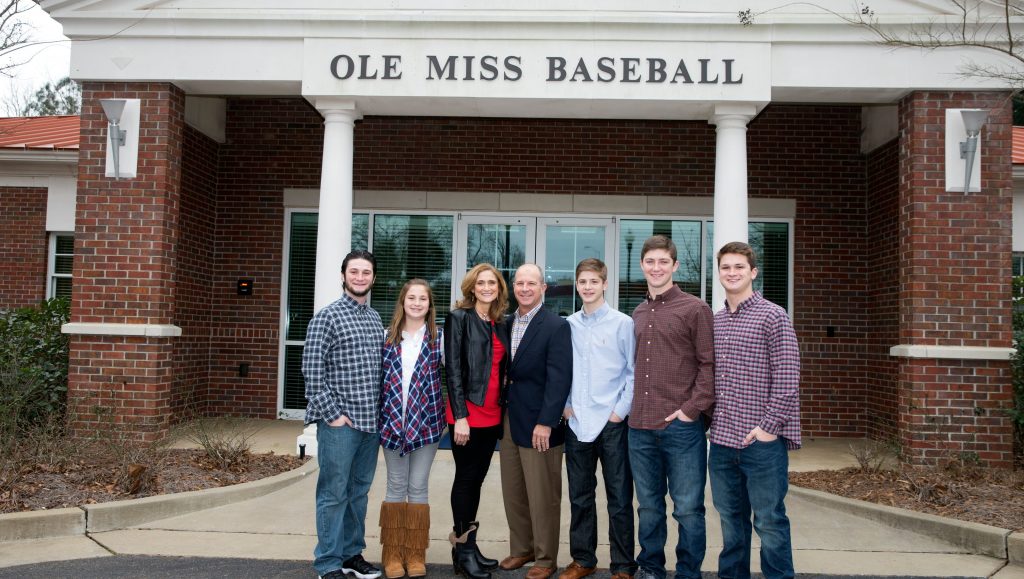 Mike Bianco is all about his family, his team, his university. He's had opportunities to move on to other high-profile NCAA Division I jobs, inside the SEC and out, but he's always come back to the University of Mississippi.
Bianco is closing in on 900 victories in his 22 years at Ole Miss, but he's always had his critics.
Internet trolls who can't get past the Rebels' losses in NCAA Super Regional play, one stop short of the prestigious College World Series. Yes, I covered two or three of those setbacks. I remember the emptiness at O/U Stadium/Swayze Field when Ole Miss won Game 1 before stumbling in the next two games against Virginia in 2009.
And I also remember how Mike Bianco handled those defeats.
With class.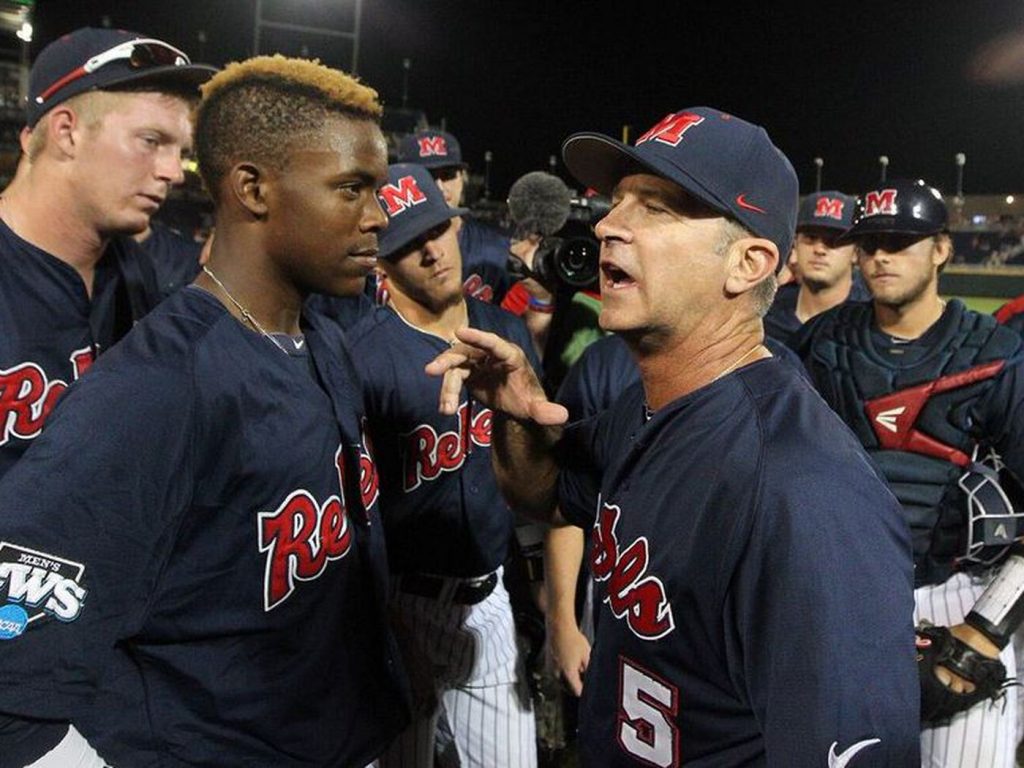 Not surprisingly, he kept coming back.
He kept taking Ole Miss to the NCAA Tournament. He won a couple SEC Tournaments, in Hoover, Alabama, most recently in 2018. He kept grinding, kept working, and broke through to the College World Series in 2014, winning the Super Regional on the road against a talented Louisiana-Lafayette squad.
As fate would have it, Ole Miss opened CWS play against the University of Virginia, and the Cavaliers pulled out a tense 2-1 victory, in expansive TD Ameritrade Park in downtown Omaha, Nebraska. The Rebels stayed alive in their next game, a 6-4 victory over TCU, before running into UVA again. Virginia stopped Ole Miss 4-1 in that game, sending the Rebels home with an impressive 48-21 record.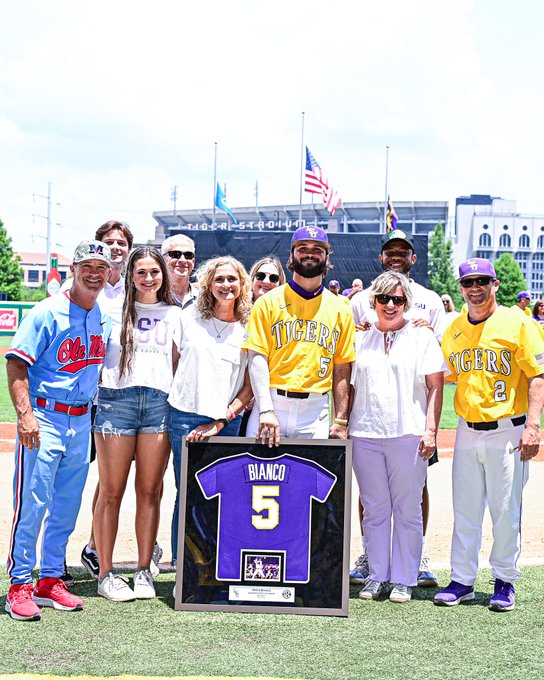 Bianco's Rebels have been one of the steadiest teams in the SEC during his tenure.
Lots of wins. Plenty of consistency. Scores of MLB prospects. Always representing his university, his team, himself.
And he's back. In Omaha. With a No. 3 seed that went to traditional power Miami (Fla.), winning that regional before sweeping Southern Miss in two games last weekend in Hattiesburg, Mississippi.
The Rebels outscored USM 15-0 in that Super Regional, and now they'll be squaring off with another familiar foe, the Auburn Tigers, in first-round play of the CWS on Saturday night.
The Rebels are back in the College World Series, I'm convinced, because Mike Bianco willed them there. He's a man of strong convictions. He inspires loyalty among teammates and coaches. Break it all down, and he's a class act, a personable coach with a great perspective on life.
Keep grindin', man.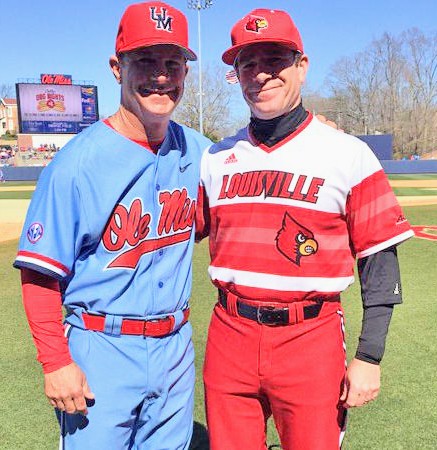 "We got back from Hattiesburg about midnight, a little after, the other night," Bianco said in a telephone interview earlier this week. "There were hundreds of people at the park. Waiting on the buses.
"This team has made a great turnaround. We didn't even know if we'd be playing in the tournament (Ole Miss was the last at-large team selected), but we righted the ship at the end of the season. We started pitching really well. We were the typical 'bubble team.'
"And we got in the (NCAA) tournament."
Ole Miss has strong starting pitching in Hunter Elliott, Dylan DeLucia and Derek Diamond. The Rebels' opponents hit just .243 against the Ole Miss pitching staff. Tim Elko his batting .302 with a team-high 22 home runs and 71 RBI. The Rebels have three other players — Kemp Alderman, Jacob Gonzalez and Hayden Leatherwood — with double digits in home runs.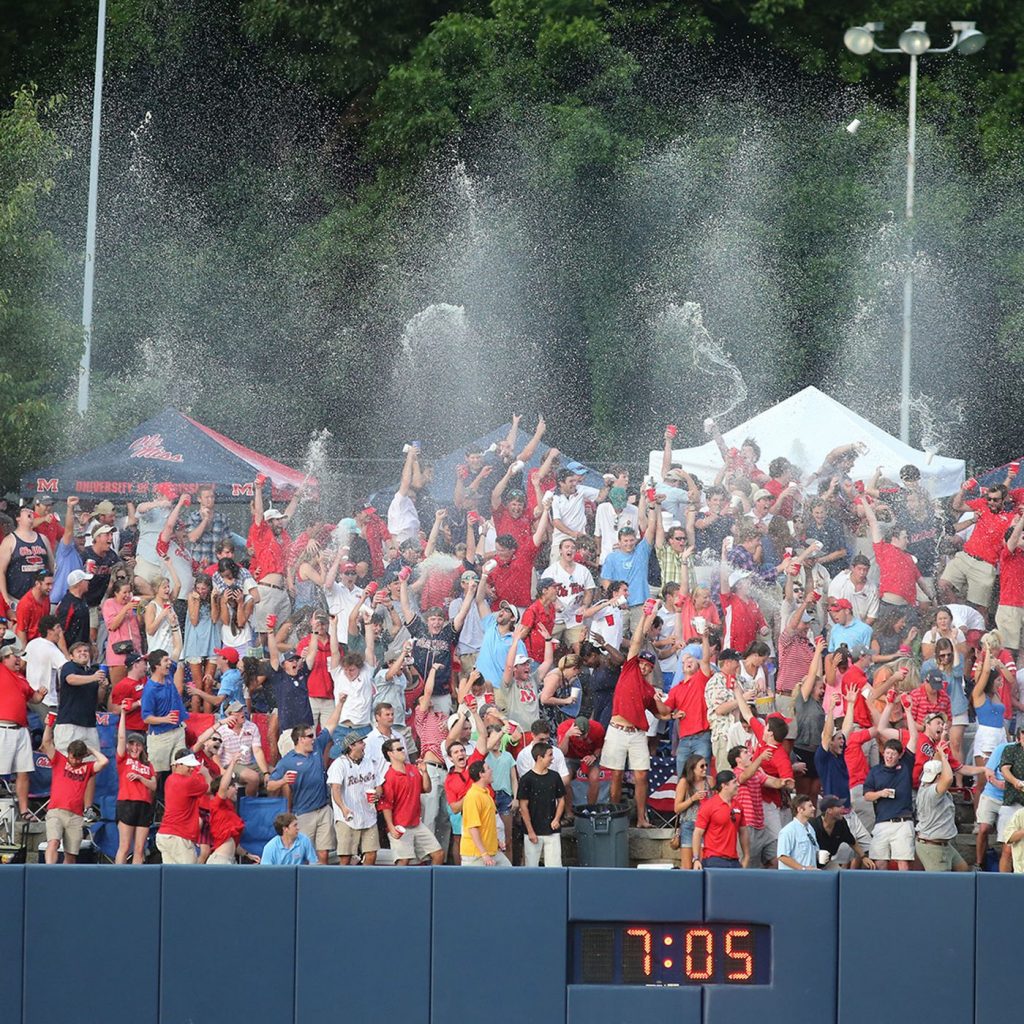 And you may not know it, but when an Ole Miss player unloads a homer at Oxford-University Stadium/Swayze Field, the student section beyond the right-field fence celebrates by tossing their frosty beverages into the air, soaking themselves all the while.
(Hey, it's Mississippi. It's HOT.)
Bianco's Ole Miss Rebels have been a model of consistency. Yes, they've had some gut-wrenching losses. I covered a few of them. But they keep getting back up. And here they are, in Omaha, getting ready to square off with the Auburn Tigers.
Half of this year's College World Series field is from THE SEC WEST. No. 1-ranked Tennessee bombed, at home, losing in three games in its Super Regional against Notre Dame. Ole Miss and Auburn are in the CWS, along with Arkansas and Texas A&M. Two future SEC teams, Texas and Oklahoma, are also in the CWS field, which isn't surprising, given the league's dominance of the game for the last three decades or so.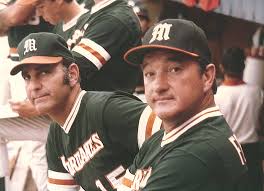 And that starts with legendary LSU coach Skip Bertman. Mike Bianco was one of Bertman's brightest proteges, a baseball lifer who is always working, always grinding. Bertman, like Bianco, was a catcher during his playing days at the University of Miami.
"Mike's proved his critics wrong," Bertman said earlier this week. "He's really a gem, a super coach. The kids love him. The fans up at Ole Miss love him. He's a very thoughtful guy. I always enjoy watching his teams compete."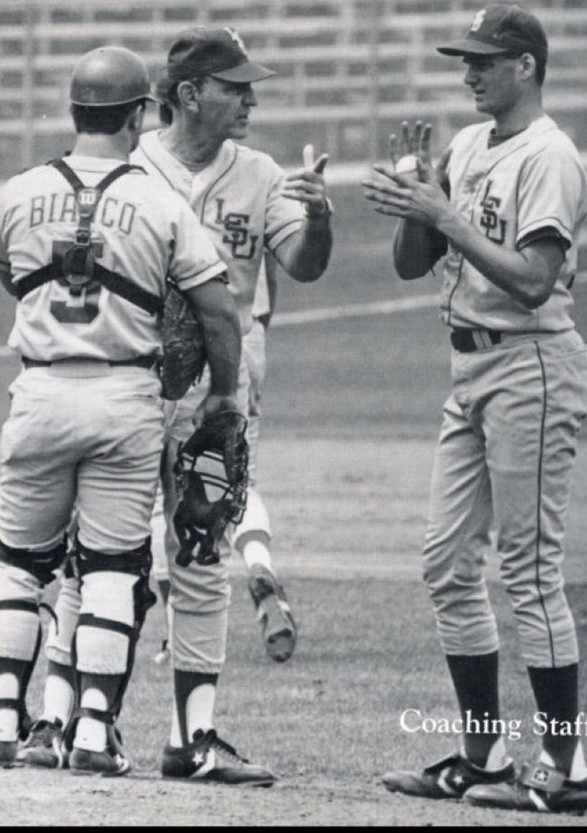 Bertman laughs softly when asked about Mike Bianco's playing days at LSU. A standout catcher in high school, in Seminole, Florida, Bianco spent two years at Indian River Community College, in Florida, before enrolling at LSU for the 1987-88 academic year.
He immediately became the Tigers' starting catcher. He was a solid hitter, from the left side of the plate, but he excelled on defense. Handling the pitching staff. Leading the team.
After a subpar 1988 season, which ended at the SEC Tournament in Starkville, Mississippi, Bianco returned for his senior year with the Tigers.
An LSU squad with Mike Bianco, Ben McDonald, several more talented pitchers, slugging outfielder Craig Cala and a rugged bunch of "program guys," like first baseman Pete Bush, got the Tigers back to the College World Series. But only after twice beating No. 1-ranked Texas A&M in the blistering heat at Olsen Field.
The Aggies' fans were inhospitable hosts. In the old six-team NCAA regional format, there tended to be plenty of "down time" between games. The possibility of rain, of course. In this case, in 1989, LSU was in enemy territory.
A group of boisterous A&M fans, about 100-150 strong, almost entirely male and in various stages of undress, attended every game LSU played in the regional at Olsen Field. They did yells, danced in circles, hurled insults at the LSU bench, anything to get into the Tigers' heads.
At some point, someone in the LSU dugout used athletic tape to spell the order of the day:
"Pillage The Village."
This was serious business.
Bertman's Tigers handled that business, getting out of the losers' bracket with victories over UNLV and South Alabama, before the two dramatic games with Texas A&M.
Ben McDonald pitched the Tigers past A&M in the first game, a 13-5 victory in which McDonald played the final two innings in left field, in the event the offensive-minded Aggies made a comeback.
In the winner-take-all game, LSU's Pat Garrity delivered a pinch-hit, two-out RBI double to right-center field in the top of the 10th inning, and the Tigers held on for a 5-4 victory to get back to Omaha.
The Tigers had six MLB pitchers on that roster, including Ben McDonald, Russ Springer, Curtis Leskanic, Paul Byrd, Chad Ogea and John O'Donoghue. And they had Mike Bianco behind the plate.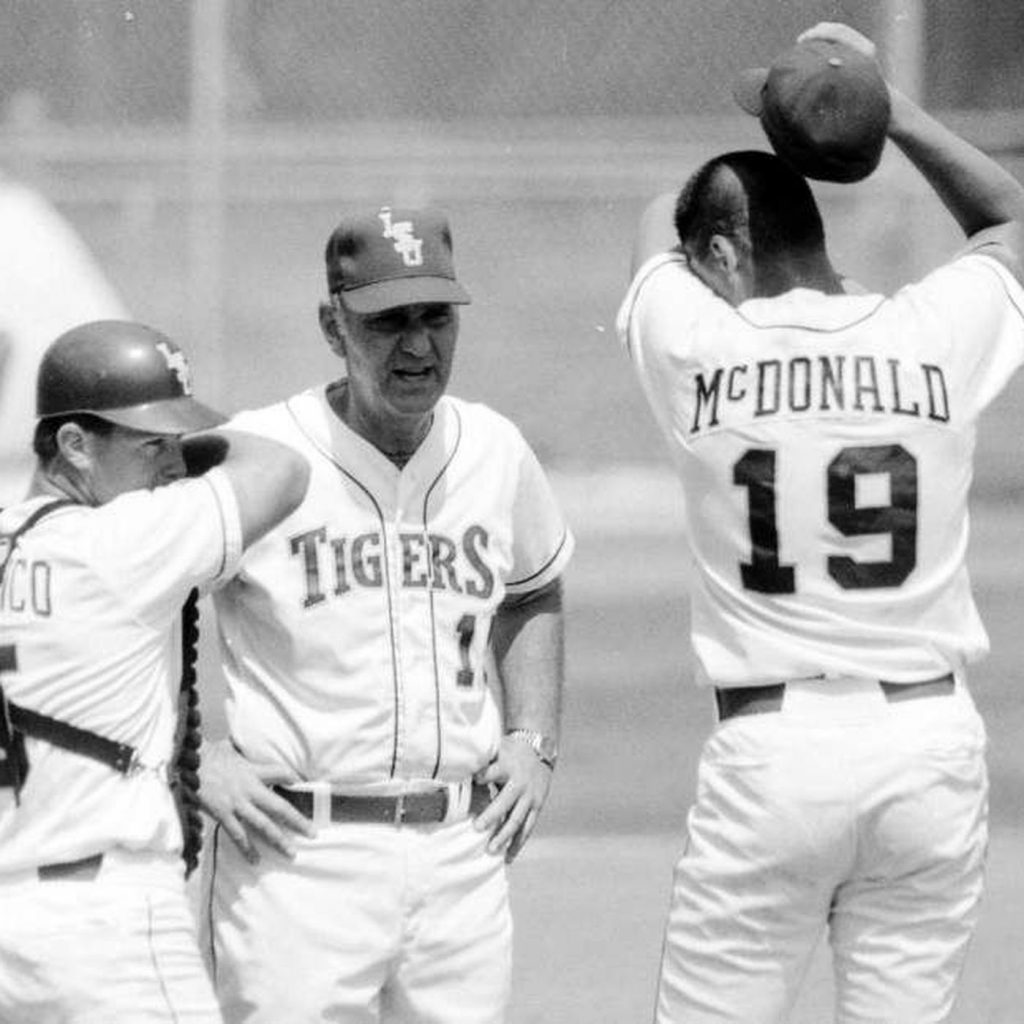 "Nobody really gave us much of a chance, going in there, to Texas A&M," McDonald told me in an interview two summers ago. "There wasn't quite as much pressure on us, compared to those guys. But we had a bunch of competitors. (Catcher) Mike Bianco, you'd want him in a foxhole with you. We weren't scared.
"Our attitude was, well, to get to Omaha, we might as well go through the best. We had a little swagger to us."
Another former LSU player, first baseman Pete Bush, was Bianco's teammate for two seasons. They remain close friends today.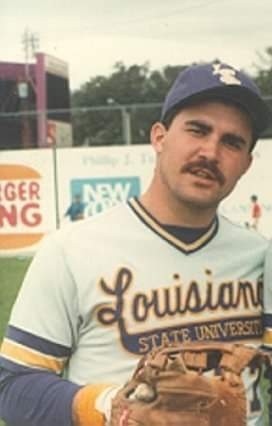 "Mike's one of the (LSU) teammates I've stayed close to, over the years," Bush said. "Yes, he's a class act. And he's a competitor. With all those big league arms, he had to rely on grit and determination. We were the co-captains on that (1989) team.
"He was so good, defensively, that he could have pitchers bounce balls (in the dirt) in pressure situations. He commanded that pitching staff. He was beat-up, most of the year, but his toughness was inspiring to everyone.
"He was feisty, the kind of guy who would challenge you. He was a great teammate."
Now Mike Bianco takes on college baseball's biggest mountain, the rest of the eight-team CWS field in Omaha. One year after Mississippi State strolled into town and claimed the national championship for the Bulldogs, who play in a modern, state-of-the-art facility just 90 miles from Ole Miss in Starkville, Mississippi.
Bianco's Rebels are still sporting a rather modest 37-22 record. Fresno State, however, got hot at the right time and won the national championship in 2008 with an overall record of 43-31. The College of Charleston prevailed in 2016, taking the national title in its first trip to the CWS.
A lot of things can happen in Omaha.
"Mike just might win this thing, as hot as they are," Bush said. "No matter what, though, the bond of the brotherhood we had, at LSU … we'll all continue to pull for him, like we were right there in the dugout."