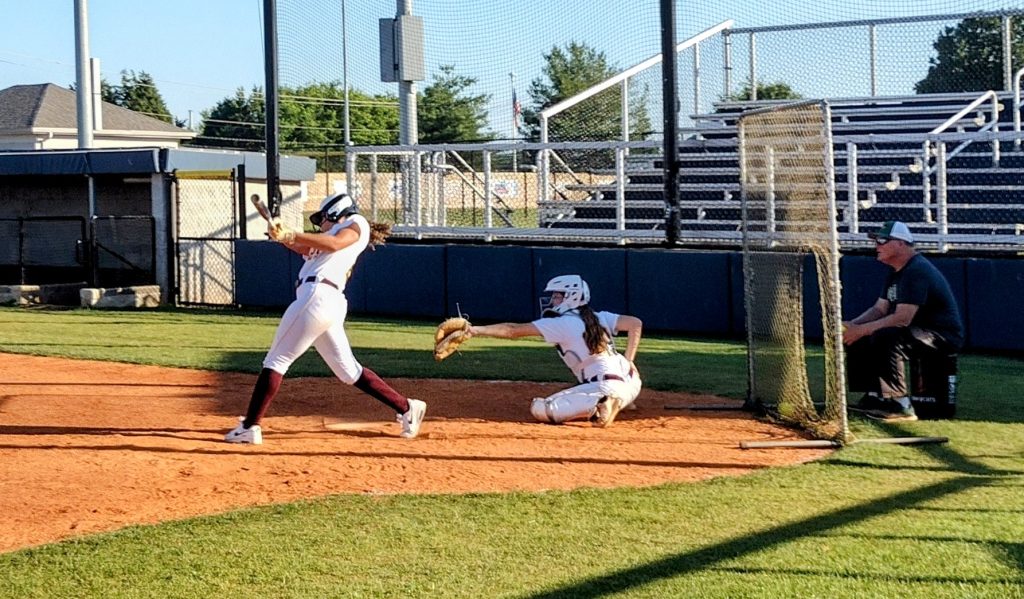 KAYDEN MURRAY GUIDES GREENWOOD FROM THE CIRCLE; CALI HUFF, LYDIA KIRBY PROVIDE THE POWER
It's been quite a journey, over the last few months, for Greenwood High School's tradition-rich softball team.
First, the Lady Gators had to make the transition from former coach Taylor Proctor to longtime softball mentor Rod Bush, who's been around the game for longer than he can probably remember.
Then, they had to put last year's KHSAA 4th Region championship game in the rear-view mirror.
To get from Point A to Point B, Greenwood had to make some adjustments. There would be some growing pains. Bush went out of his way to put together a challenging schedule, and that's certainly paid dividends over the stretch run of the season.
Exhibit A, the Lady Gators' return to the KHSAA state tournament.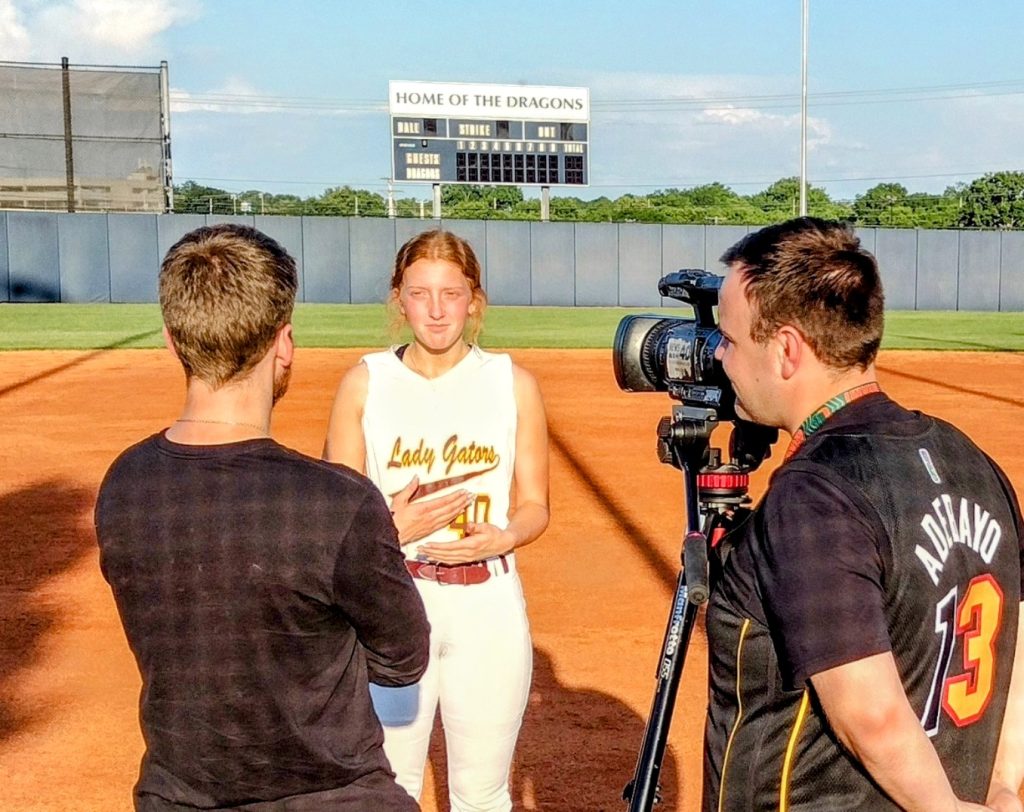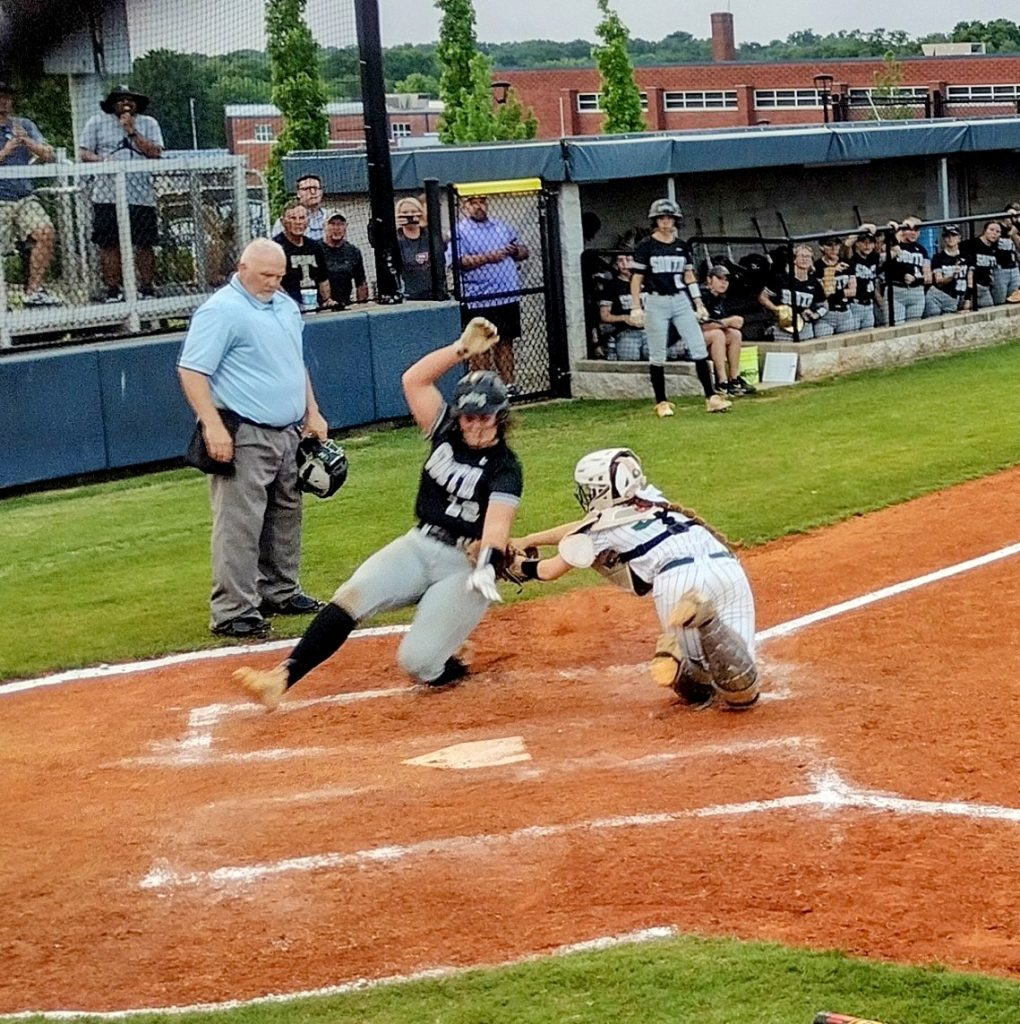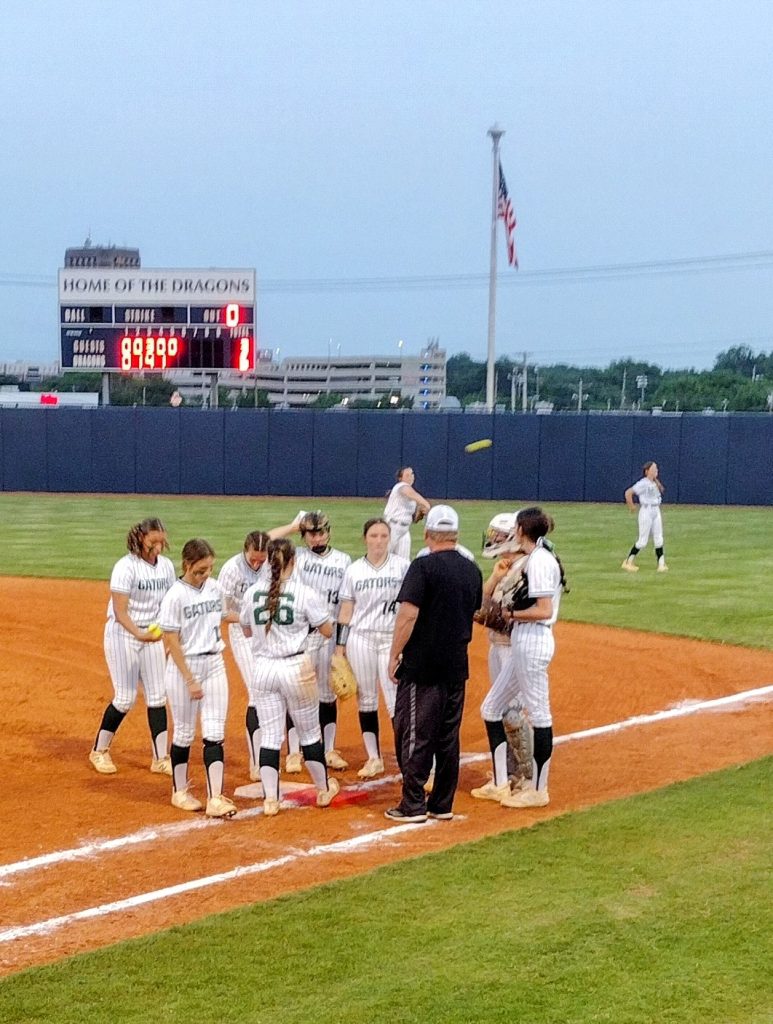 Greenwood outlasted archrival South Warren High School in last week's KHSAA 4th Region title tilt, a 2-1 victory over the Spartans at the WKU Softball Complex. Senior pitcher Kayden Murray was her usual unflappable self in the circle, and freshman outfielder Cali Huff provided all the offense the Lady Gators would need, a two-run home run to center field in the top of the fourth inning.
That's all Murray would need to finish the task at hand, as the Greenwood senior right-hander took a perfect game into the bottom of the seventh inning.
"Things were very different at first. We're definitely more engaged, now," Murray said. "I think we're all on the same page, going into state."
Greenwood will make its first appearance in the KHSAA state tournament since 2014, when it was still a double-elimination affair at Owensboro's Fisher Park. The Lady Gators (19-13 overall) will square off with Louisville's Mercy Academy (27-6) in first-round play, on Thursday, the first day of the tournament, at the University of Kentucky's John Cropp Stadium.
First pitch is scheduled for 6 p.m., Eastern time.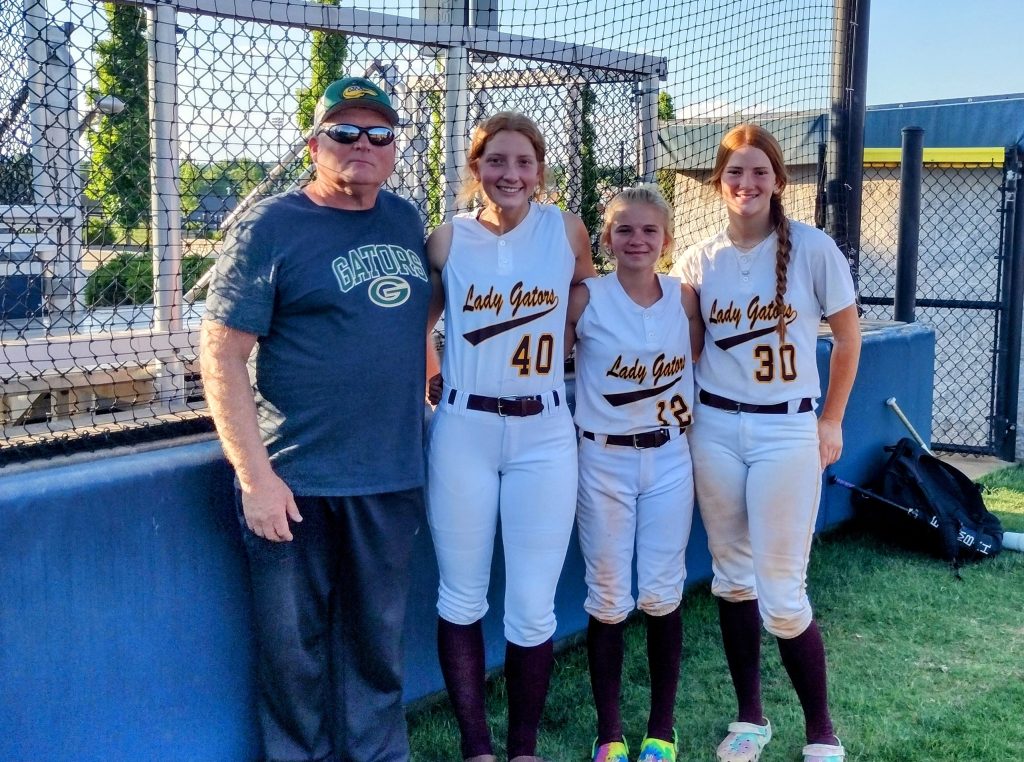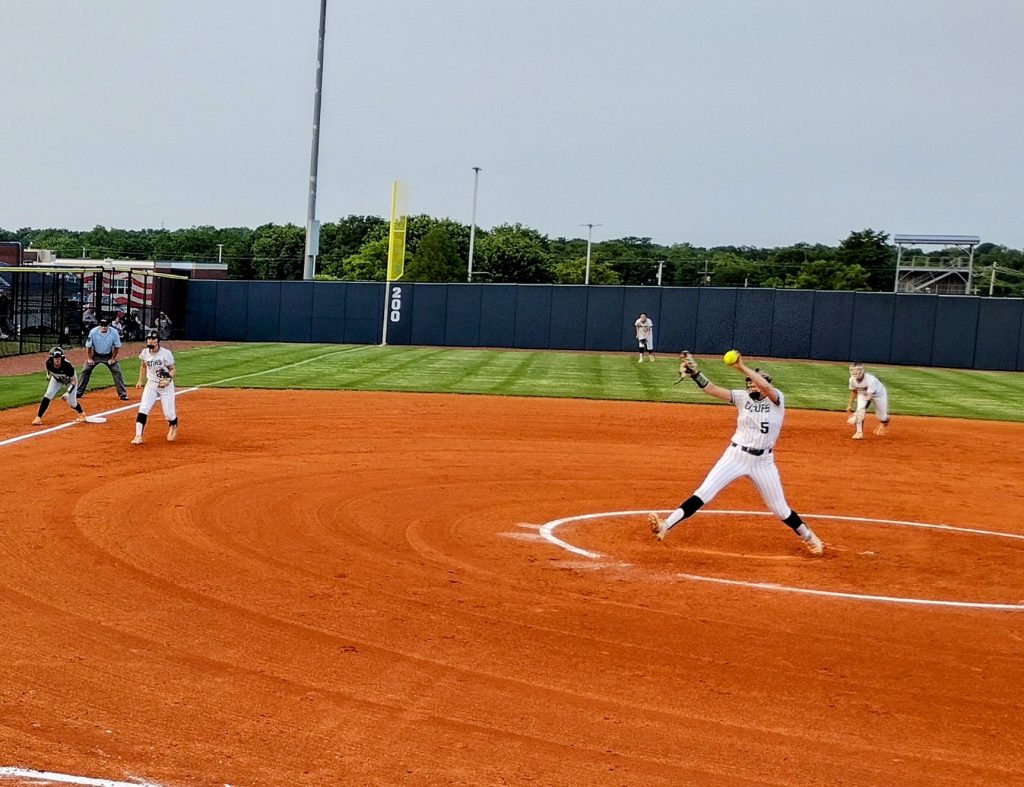 "We lost five seniors from last year's team, key players," first-year Greenwood coach Rod Bush said. "We had to instill our own culture, we knew we had to get our offense up to speed. Improve defensively. With Kayden, we knew we were in pretty good shape in the circle.
"I love seeing these kids succeed. They put in the work. This sport requires a lot of dedication. The kids who don't play summer ball are likely to get left behind."
Bush used an interesting strategy to squeeze past sixth-ranked South Warren in the 4th Region Tournament.
The Spartans had little trouble with Greenwood in their first two meetings with the Lady Gators. South Warren drubbed the Lady Gators 16-2 on April 18, at Greenwood, before completing a two-game sweep in regular-season play with a 14-6 victory two weeks later.
South Warren then stopped Greenwood, 6-3, in the KHSAA 14th District Tournament championship game on May 17 at Warren Central High School. The Spartans had gone 3-0 against their arch-rival, but they had yet to see Kayden Murray in the circle this season.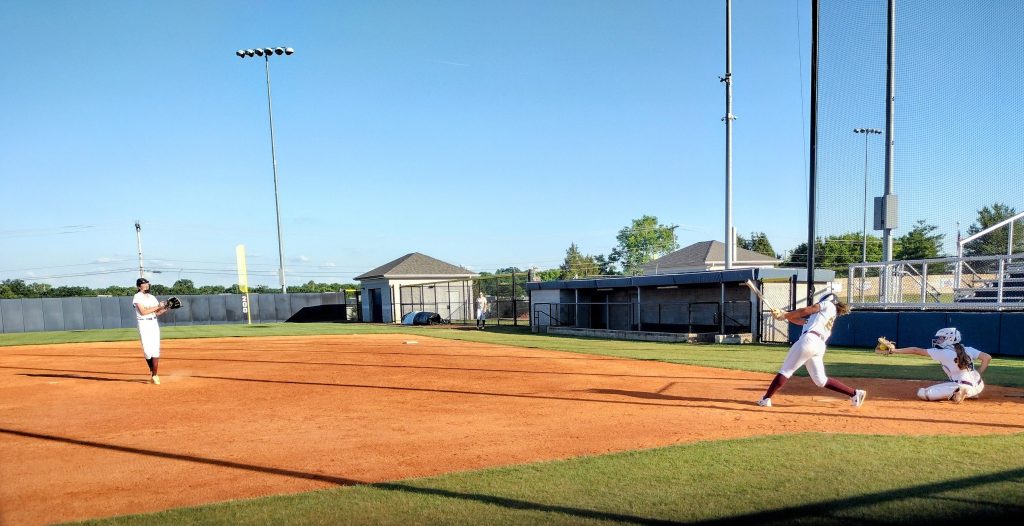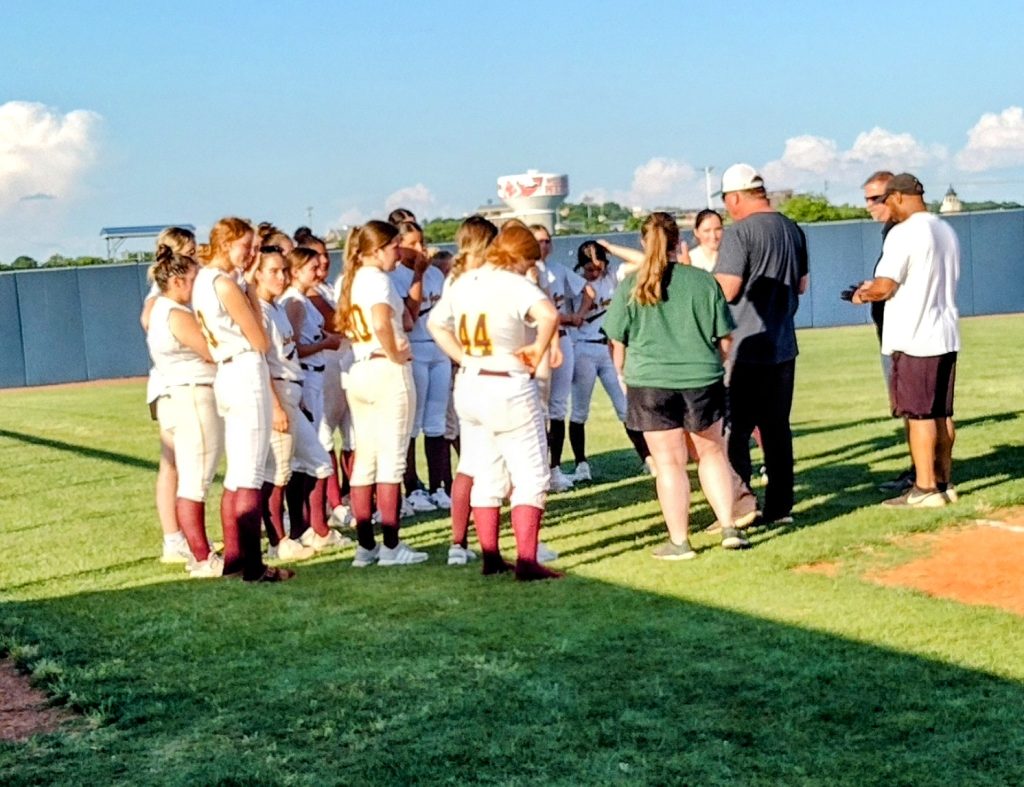 Sophomore left-hander Abigail Byrd kept the Lady Gators in the game in the third matchup with South Warren, but the Spartans were equal to the task. Greenwood's Rod Bush was upbeat about his team's mental makeup heading into regional play, and the Lady Gators made it happen under the lights at the WKU Softball Complex.
"We've seen all (of South Warren's) pitchers now," Bush said in mid-May. "All three of them. They haven't seen our No. 1 yet (Murray). She's going to have to be mentally focused, mentally sharp and lead us, but I like our chances."
Murray, who is on her way to play softball at Lindsey Wilson College in Columbia, Kentucky, understood what her coach had in mind with his gamesmanship.
"That was the plan, from the start," Murray said. "Our goal was to be playing our best ball when we got to the regionals."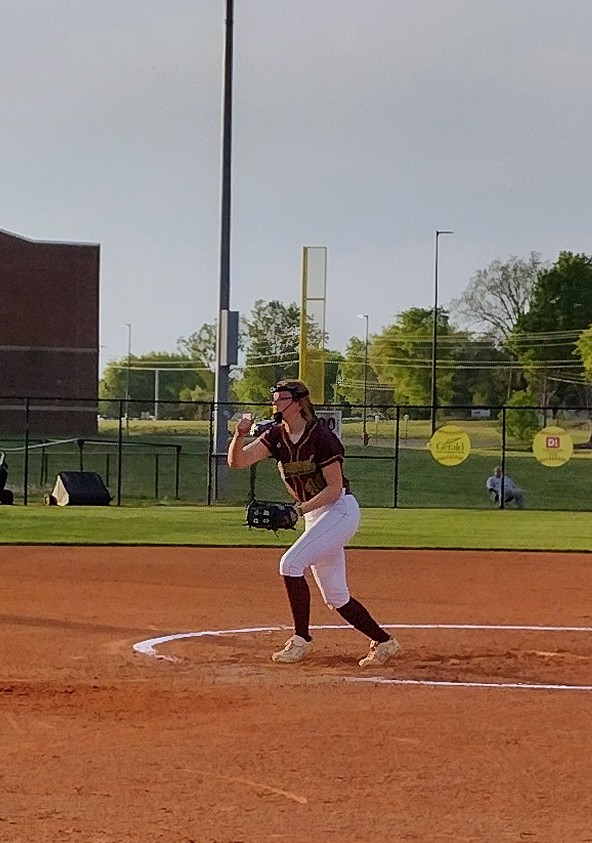 Murray's numbers are off the proverbial hook.
They have been, for her entire high school career.
Murray has pitched in 21 games, 19 as the Lady Gators' starter. She's logged 119 innings pitched, while allowing 60 hits. That's roughly one hit for every two innings in the circle.
The 5-foot-10 Murray has recorded an eye-popping 207 strikeouts, while issuing just 22 walks. She sports a 13-6 record and a 1.47 ERA, which is reflected by the Lady Gators' steady climb over the last three months.
Not only that, but Murray is now pitching to her kid sister, Drakes Creek eighth grader Macie Murray.
"It's worked out, great," Macie Murray said. "We all just wanted a chance to get to state … "
Rod Bush likes versatile players, and he has them in senior utility player Lydia Kirby, freshman catcher/outfielder Cali Huff and infielder/outfielder Molly Spidel, who just completed SEVENTH grade. Young players such as Macie Murray, Spidel and freshman infielder Kate Rippy give Bush some flexibility with his lineup.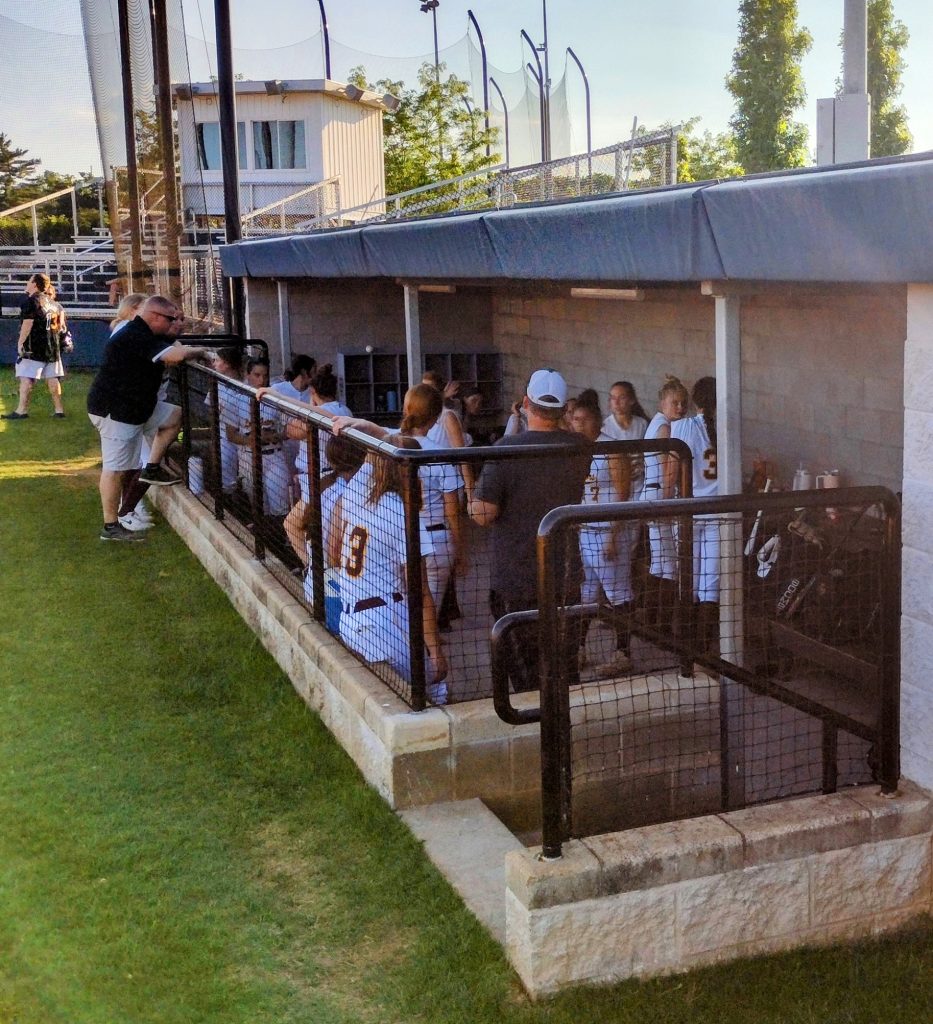 The Lady Gators sport a .331 team batting average, compared to Mercy Academy's .348 clip. The Jaguars have plenty of power, too. Senior infielder Kaden Dunlap is batting .440 with a team-high 15 home runs and 44 RBI. Senior first baseman Dakota Burke also has a live bat, with a .330 batting average, eight home runs and 29 RBI.
Mercy Academy is 9-3 in games decided by two runs or less, and Jaguars coach James Brentlinger has a couple options in the circle.
Olivia Colebank has worked 104 2/3 innings, compiling a 13-3 record with a 2.68 ERA. Mercy teammate Maya Merrill has been effective, too. Merrill also has gone 13-3, with 94 innings pitched, and she leads the team with 109 strikeouts.
Kayden Murray is nearly five years older than her kid sister, Macie, but they've become a dependable battery for the Lady Gators.
"Last summer, Macie was on my travel team, the Louisville Stunners," Kayden Murray said. "Our goal was to be playing our best, being on top for the 4th Region."
Greenwood's Cali Huff is batting .348 with a team-high nine home runs and 27 RBI. Lydia Kirby, the Lady Gators' senior utility player, has been an offensive catalyst throughout the season. Kirby is batting .420 with 21 extra-base hits, including eight home runs, and 21 RBI. She also has struck out just FOUR TIMES, in 100 at bats, and leads the Lady Gators with 11 stolen bases and 29 runs.
"We primarily play Lydia at third base," Greenwood coach Rod Bush said. "She's the most athletic player on the field and can play any position. (Defensively), she shuts down the short game for us.
"Lydia puts the ball in play, and has productive at bats. Her sister, Elsie (Kirby), has had a big year, too. She's almost hitting .400 and leads the team in triples."
The Lady Gators' path to a possible state championship figures to be a challenge.
Should Greenwood eliminate Mercy Academy, the Lady Gators would likely find themselves in a quarterfinal matchup with defending state champion Ballard High School on Saturday morning. Winners of those quarterfinal matchups will then return to Lexington for the weekend of June 8-10 to determine the state champion.
"We're going to take it game by game, inning by inning," Greenwood pitcher Kayden Murray said. "We don't want to get too far ahead of ourselves."