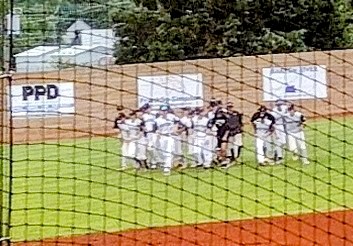 ETHAN REYNOLDS EMERGES AS SOUTH's OFFENSIVE CATALYST
South Warren High School's baseball team has a litany of accomplishments painted on the outfield fence at the Spartans' home field, pointing out that they've made four appearances in the KHSAA state tournament since the school opened in 2010.
"We've been told," South Warren senior Dalton Sisson said, "that we're the only class that hasn't put up anything (on the outfield fence) …"
Better make that five state tournament appearances. Soon.
South Warren earned its first berth in the state tournament since 2019, using a late comeback to knock off archrival Bowling Green High School 7-3 last week at WKU's Nick Denes Field. The Spartans improved to 26-9 overall, with the victory, but now they can really pen a legacy when they square off with Breathitt County (22-14) in the state tournament's first round on Friday at Lexington's Counter Clocks Field.
First pitch for that game is scheduled for 1:30 p.m., Eastern time.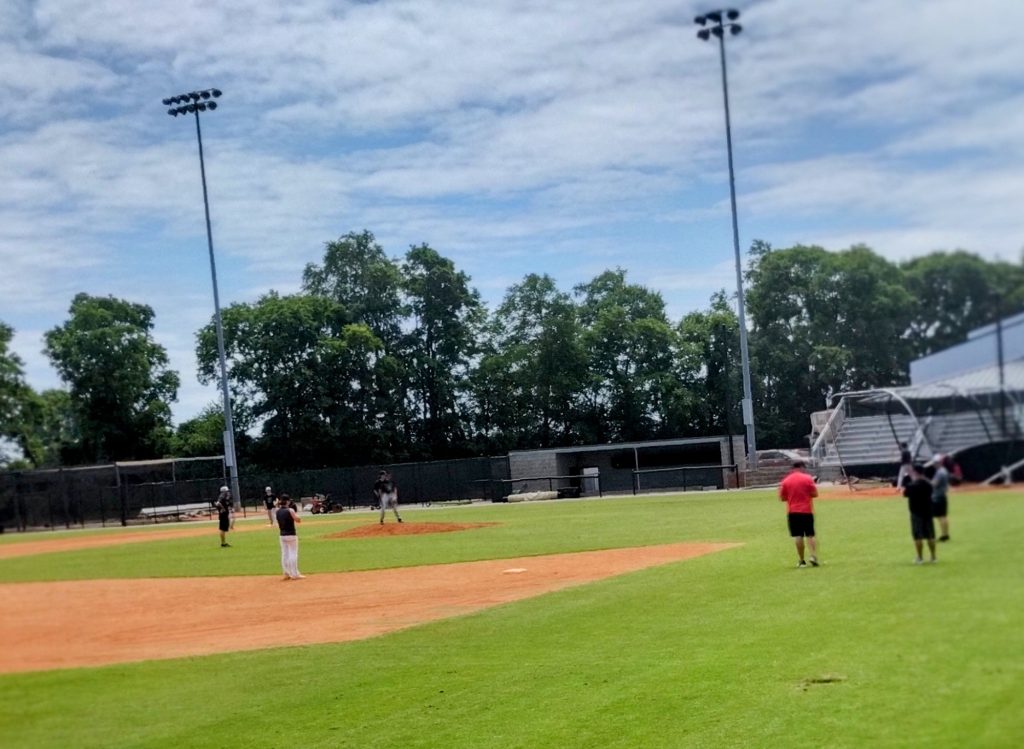 "It's a new experience for this class," South Warren coach Chris Gage said. "They lost a year (2020), to COVID(-19). But they're just a likeable group. We wanted them to have success."
Gage and his coaching staff used the carrot-and-stick approach to get South Warren to the finish line in last week's KHSAA 4th Region Tournament. After cruising past 13th District champion Franklin-Simpson High School, 7-0, in Franklin, the Spartans used two runs in the bottom of the sixth inning to nudge Barren County, 3-2, before tangling with Bowling Green in the championship game under the lights at WKU.
Bowling Green struck for three runs in the top of the first inning against South's starting pitcher, Bradley Lewis, before Gage moved sophomore Ethan Reynolds from third base to the pitcher's mound with the Spartans' season on the line.
Reynolds had thrown limited innings over the course of the season, but he was the driving force in the Spartans' tense victory over Bowling Green.
Reynolds, a strapping 6-foot-1, 215-pound sophomore/junior-to-be, kept his team in the game until South struck for five runs — again in the bottom of the sixth inning — in its 7-3 victory over Bowling Green. He allowed just four hits in six innings pitched, striking out three batters while walking two.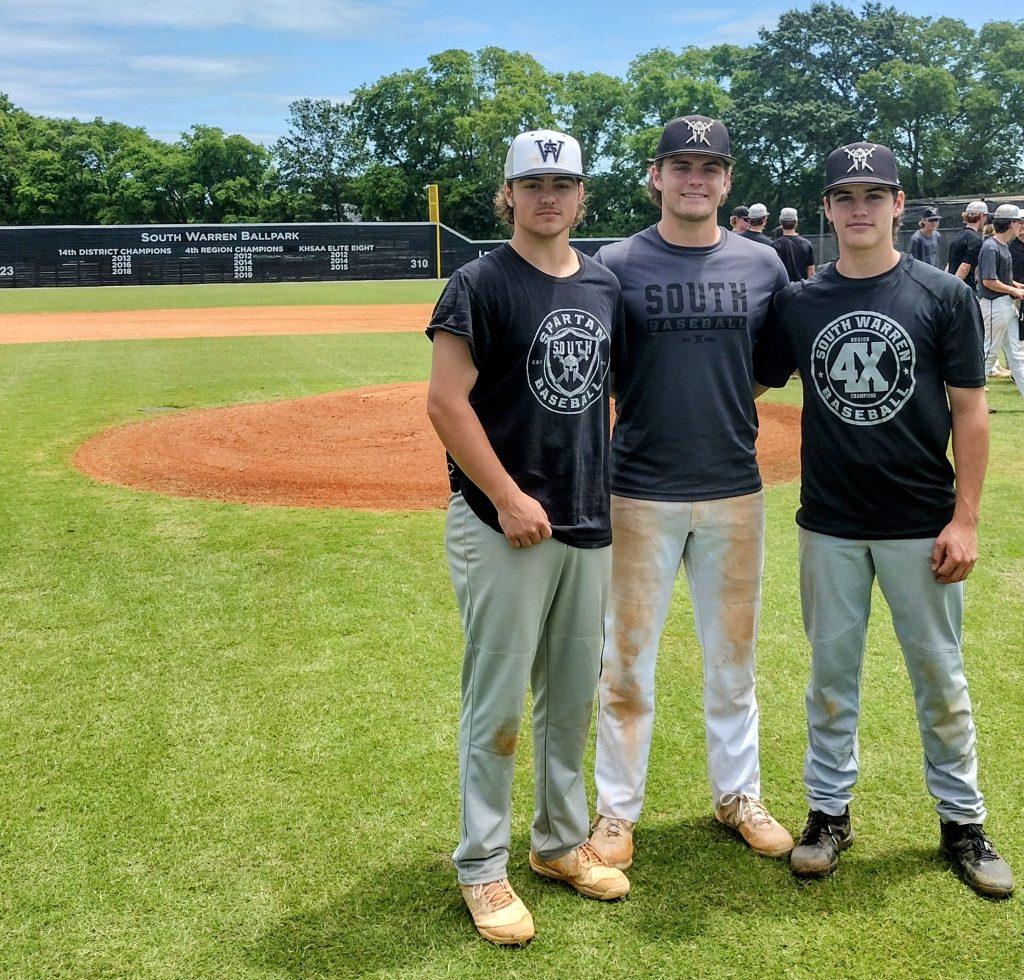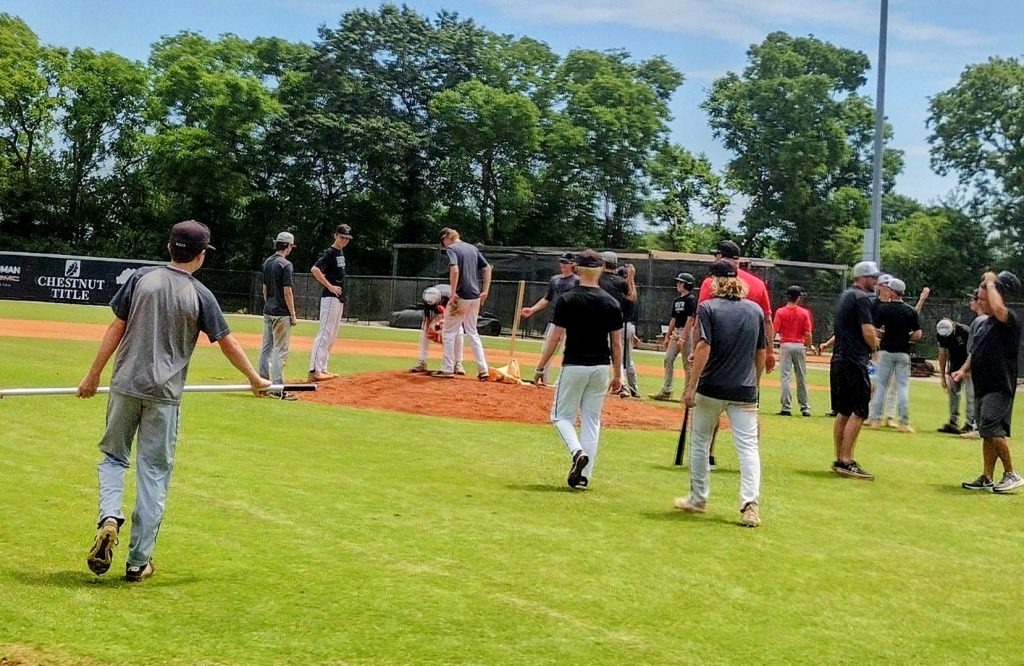 "I think we've had a different mind-set this year. More determined," Reynolds said.
Bowling Green rolled past the Spartans, 11-2, in the KHSAA 14th District Tournament title game on May 16 at Warren Central High School. Gage's squad went back to work and found the winning touch at Franklin-Simpson, before eliminating Barren County and Bowling Green on its way back to the state tournament.
The Spartans have limited power, with just six home runs in 35 games, but they're sporting a .311 team batting average while winning nine of their last 10 games.
South Warren has nine seniors on its roster, including pitcher/infielder Dalton Sisson, catcher Eli Capps, outfielder Keegan Milby, infielder Andrew Milam and outfielder Tucker Bishop, but the Spartans also have some exceptional young talent.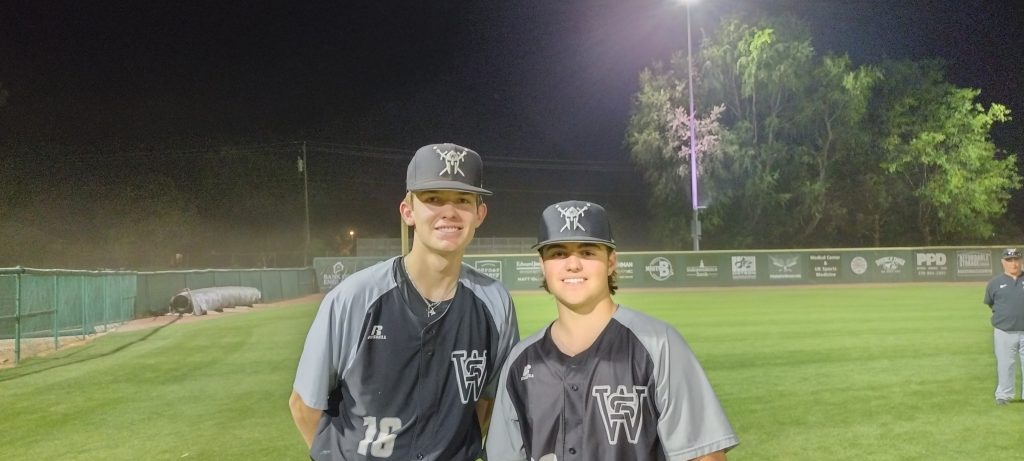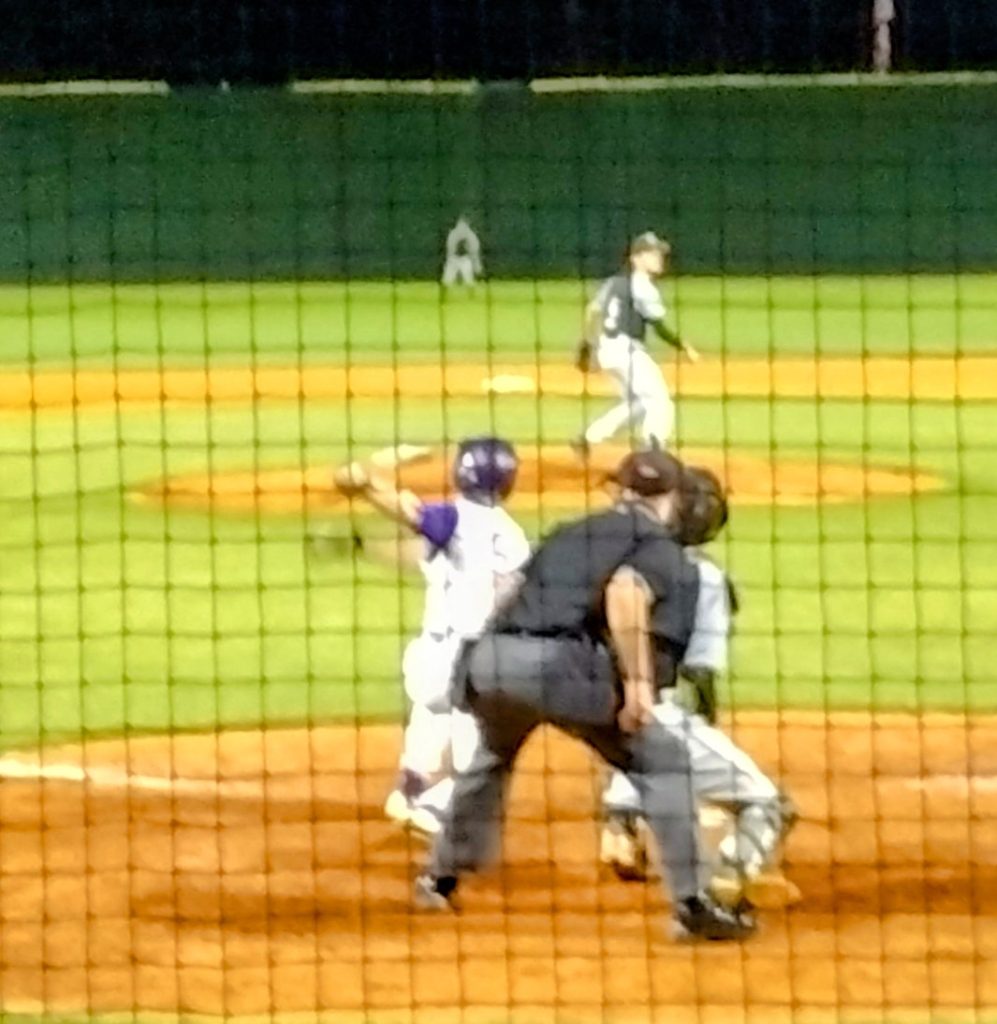 Ethan Reynolds, the son of South Warren softball coach Kelly Reynolds, leads the Spartans with an impressive .438 batting average, along with 17 extra-base hits and 16 RBI. Fellow sophomore Griffin Rardin, the son of WKU's first-year baseball coach, Marc Rardin, has given the Spartans a presence out of the bullpen, and he can play anywhere in the infield.
Rardin is batting .259 with 16 RBI, and on the mound, he sports an eye-opening 1.80 ERA. Sophomore DH Ty Croghan is batting .338 with 16 RBI, and he's been known to log an inning or two on the mound when the Spartans need it.
"I really think our consistency has been the key to our season," Griffin Rardin said.
Well, that and an innate ability to battle back from behind.
"They're like the 'cardiac kids,'" South coach Chris Gage said. "It seems like we were behind, in almost all of our big wins. Historically, we have been a good hitting team.
"Right now, we're looking at a one-game season."
That would be Breathitt County, a school of about 525 students in Jackson, Kentucky, which is in the southeast corner of the state. The Bobcats (22-14 overall) have won seven straight games, including last week's 5-3 victory over Letcher County Central in the KHSAA 14th Region Tournament title tilt.
"They've got two or three really talented pitchers," Gage said.
The Bobcats have four seventh graders on their varsity roster. Senior infielder/pitcher Andrew Combs is batting .436 with 11 home runs and 31 RBI. On the mound, Combs sports a 4-4 record with a 2.97 ERA. Teammate Isaac Bellamy, a junior, has won six of his nine decisions, along with three saves. Bellamy's ERA is a miniscule 1.51, and both pitchers are averaging nearly two strikeouts per innings pitched.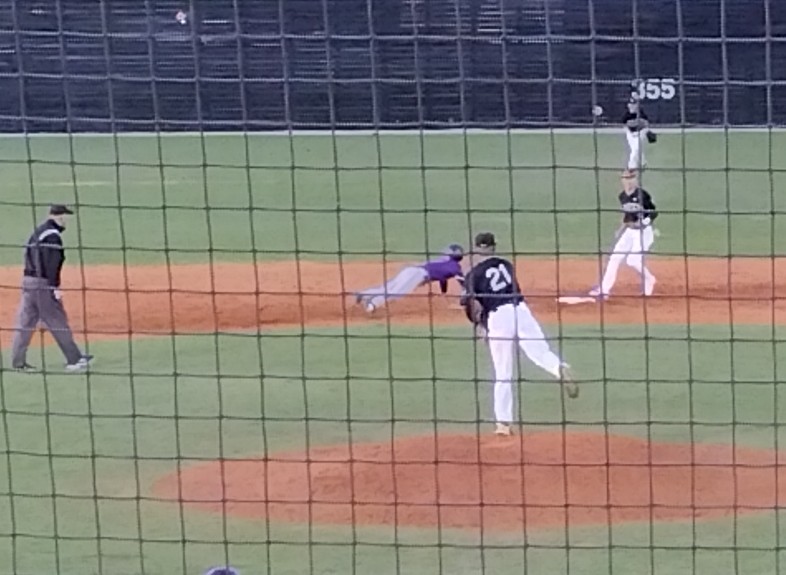 Breathitt County might not face the level of competition that has toughened the Spartans over the last three months, but the Bobcats have gone 6-4 in games decided by two runs or less. Should the Spartans knock off Breathitt County, they'll be paired against either Whitley County (35-4) or LaRue County (22-14) in quarterfinal play on Saturday.
With the University of Kentucky playing host to a four-team NCAA regional tournament over the weekend, the KHSAA has moved the first two rounds of the state tourney to Counter Clocks Field, which like WKU's Nick Denes Field is covered completely with an artificial surface.
"They've 'turfed' it since the last time we played on that field," Gage said. "It's totally different … But it's a one-game season."