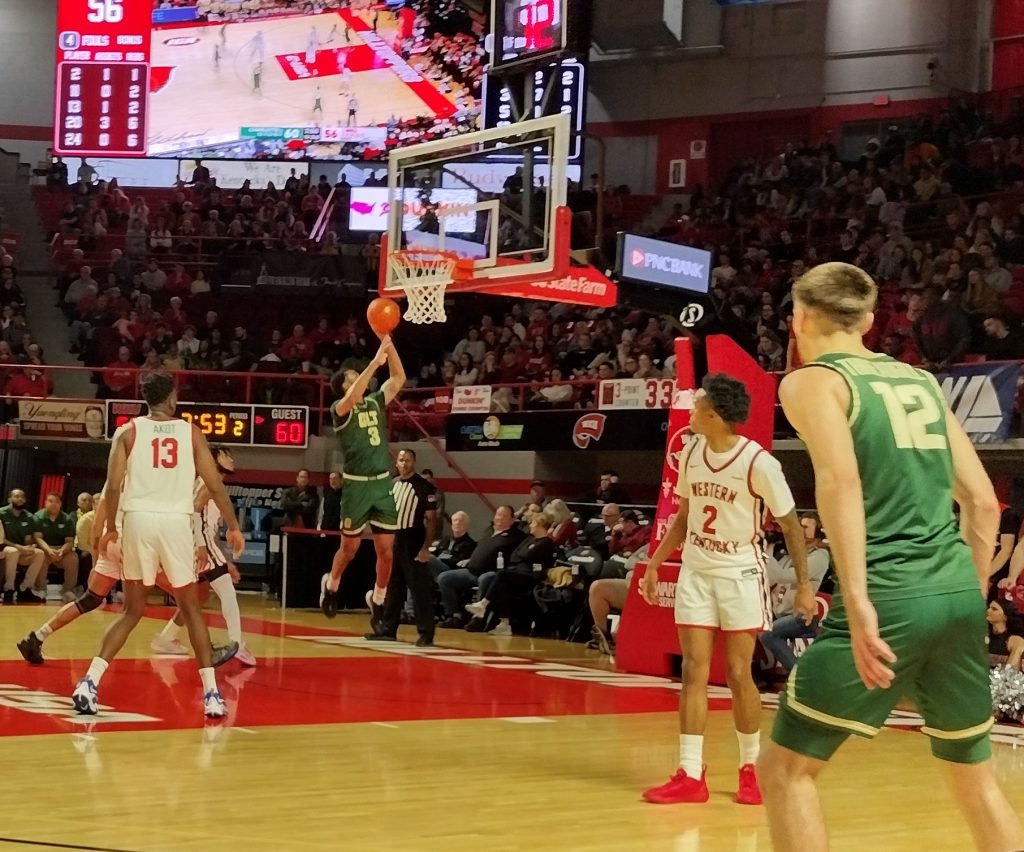 SHARP SIDELINED BY HIP INJURY; FRAMPTON LEAVES COURT WITH KNEE INJURY
A season of promise has become a season on the skids.
With no end in sight.
Western Kentucky's men's basketball team sustained another body blow on Saturday night, and this one is going to linger for a while.
Playing without 7-foot-5 senior center Jamarion Sharp, who was sidelined with a hip injury from Thursday night's overtime loss at Louisiana Tech, the Hilltoppers lost sixth-year senior guard Luke Frampton to a knee injury in the opening two minutes on Saturday against Conference USA rival Charlotte.
The 49ers, a desperate squad that had lost four of their last five games, played with discipline and poise and stayed on the attack against the reeling Hilltoppers. Western trailed for nearly the entire game and made a valiant effort to pull it out in the last five minutes, but Charlotte escaped with a 75-71 victory before a paid crowd of 4,793 at WKU's E.A. Diddle Arena.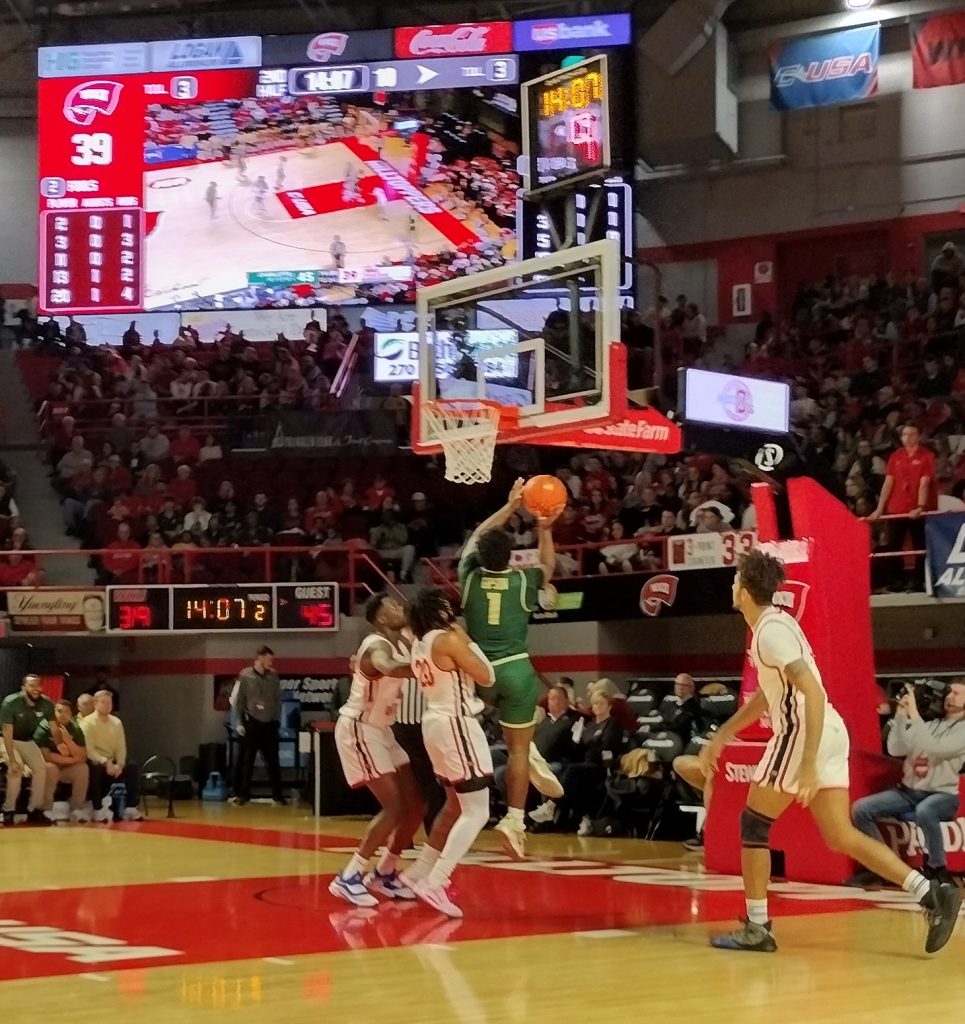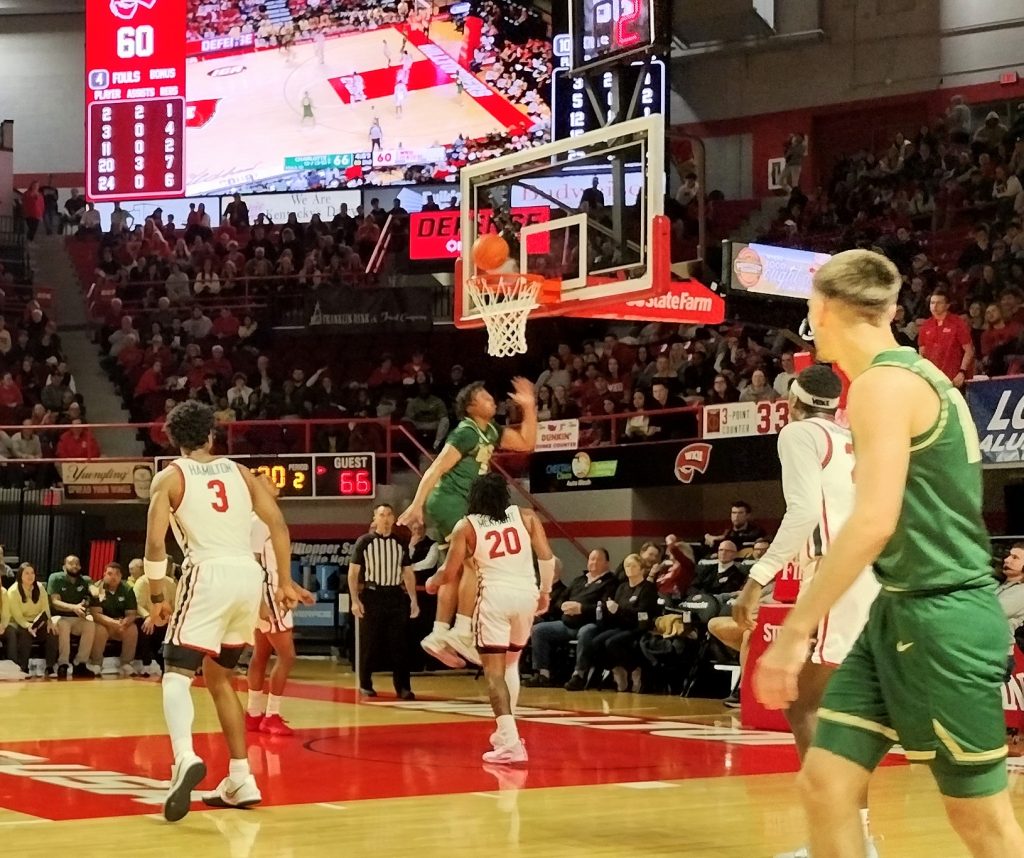 The Hilltoppers, who harbored NCAA Tournament ambitions in the formative stages of the season, are now 11-9 overall and 3-6 in Conference USA play.
Seventh-year WKU head coach Rick Stansbury has yet to return to the team from an undisclosed illness, and longtime assistant Phil Cunningham filled in for Stansbury for the ninth consecutive game. The Hilltoppers dropped their third straight and will venture south for the Florida swing of their C-USA schedule, first on Thursday against Florida International (9-11 overall, 3-6 in C-USA play) and then on Saturday against league leading Florida Atlantic (19-1, 9-0).
"What this team needs is a reset, physically and mentally," Cunningham said when it was over. "It was our seventh game in 16 days. This team is not giving in … This team is so close to turning the corner."
Perhaps, but time is not on the Hilltoppers' side.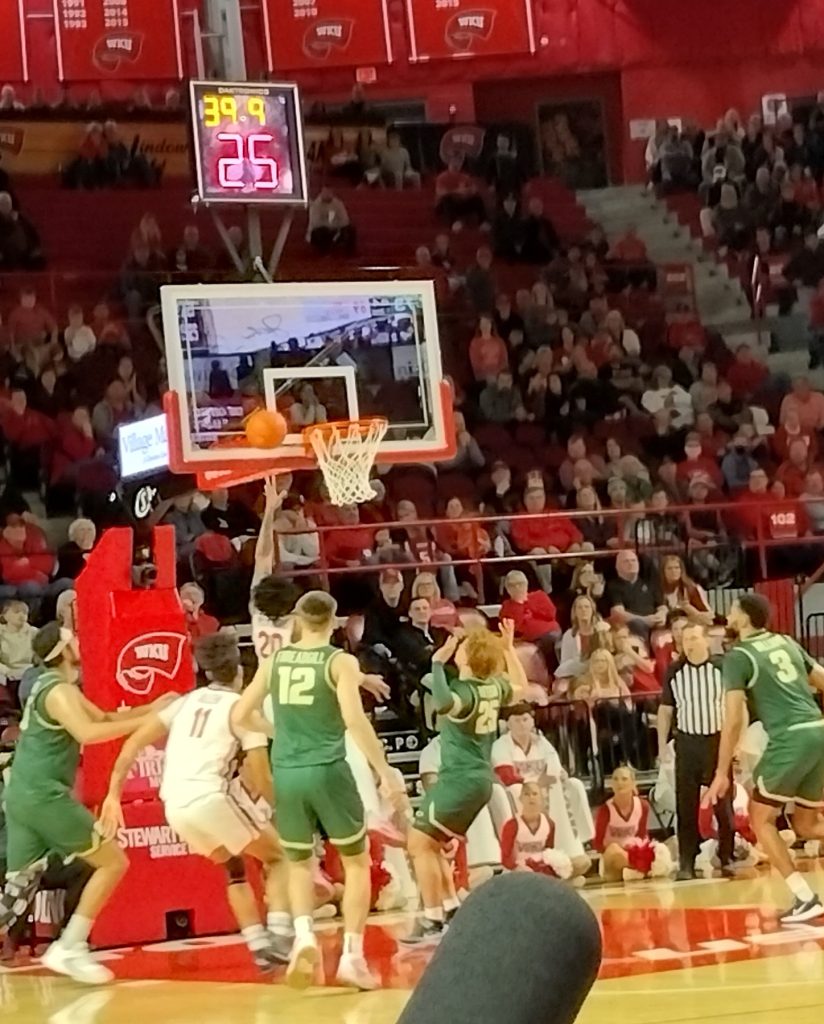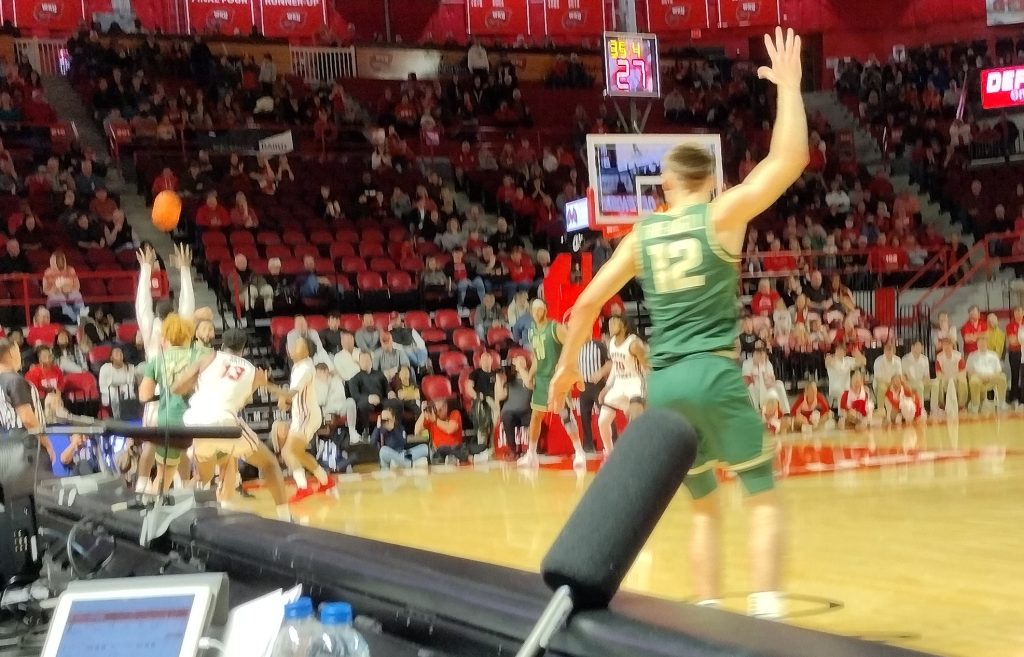 Junior WKU guard Dayvion McKnight scored on a reverse layup to trim the Hilltoppers' deficit to 73-71 with 38 seconds left in the game, and Western used a full-court press to force a shaky inbounds pass along the sideline for Charlotte's Jackson Threadgill.
WKU forward Jairus Hamilton soared high above Threadgill to try to force the turnover, and there was significant contact on the play. Hamilton hit the floor, hard, but no foul was called and the 49ers maintained possession. Charlotte's Brice Williams would hit two free throws before it was over, and the 49ers would slip out of town with the hard-fought victory.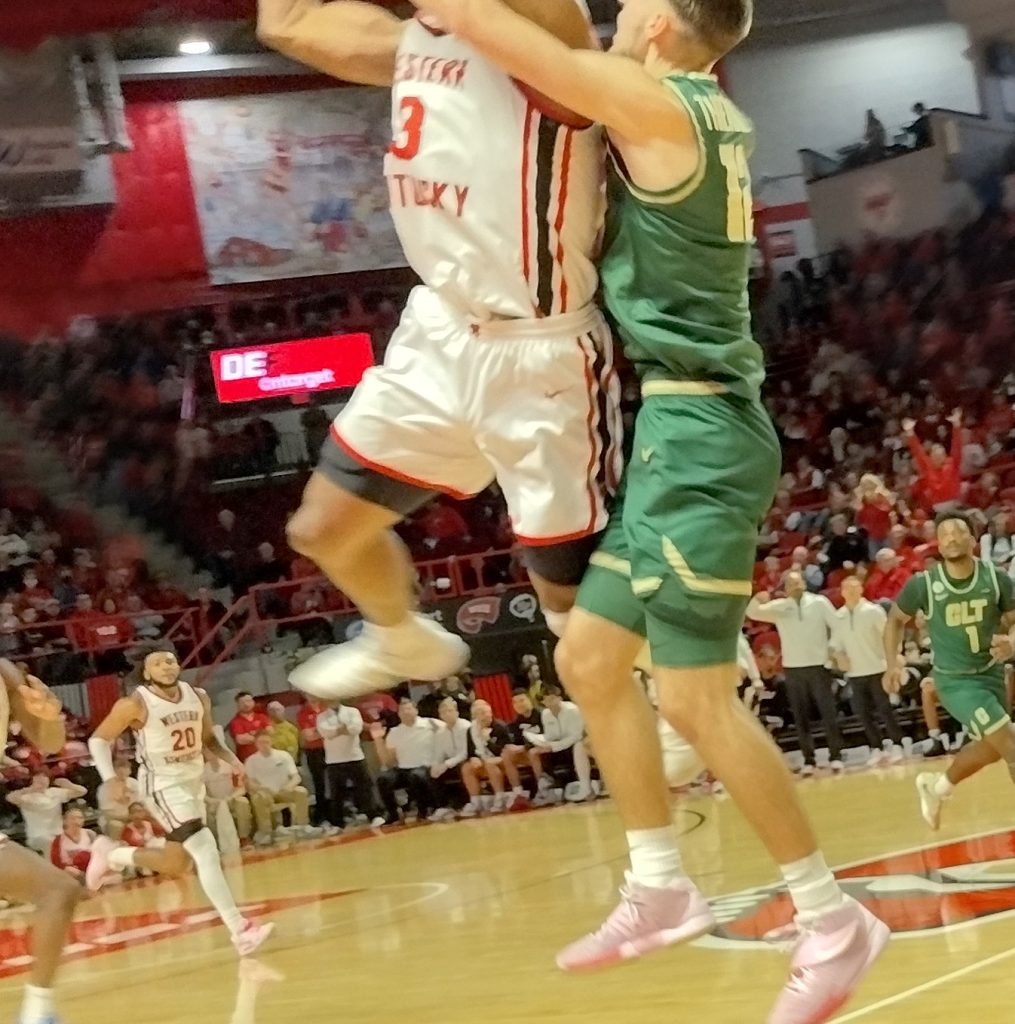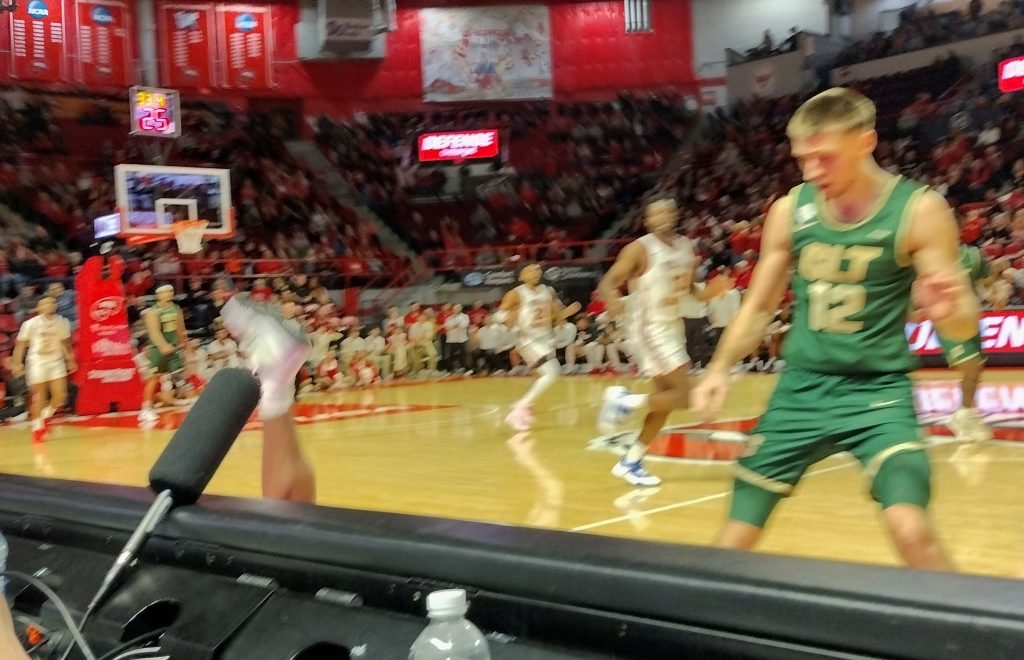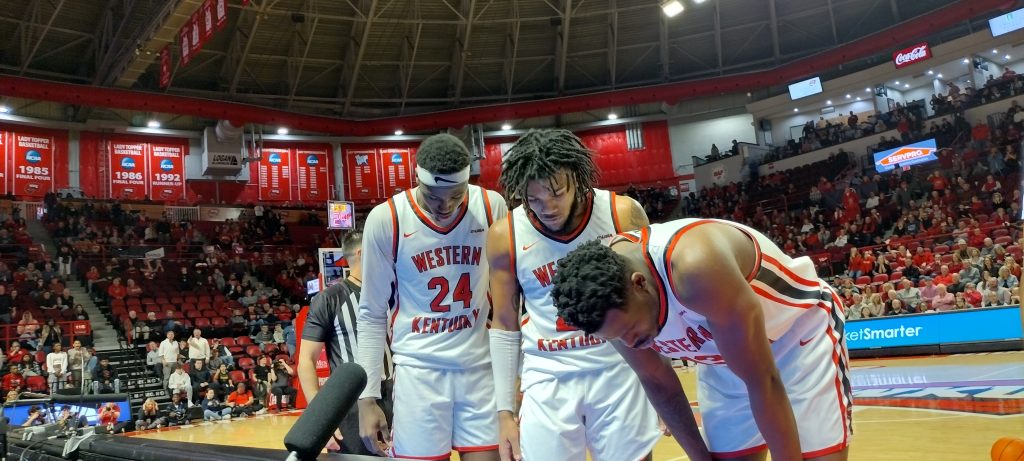 The 'Toppers, shorthanded the entire night, would drop another tough one heading into their Florida swing through Conference USA later this week.
"We had a chance," WKU interim coach Phil Cunningham said. "If we got that steal – I thought Jairus got fouled right there on the sideline …
"We'll go back and watch it, but he went up and got a steal and there was contact. We'll see on the video, the video won't lie, but I just felt like there was contact. I thought it was a foul right there on the sideline."
(Full disclosure: The play happened right in front of me, on press row. It looked like a foul on Threadgill, to me. Threadgill even checked on Hamilton to make sure he was OK. So, too, did three of Hamilton's WKU teammates.)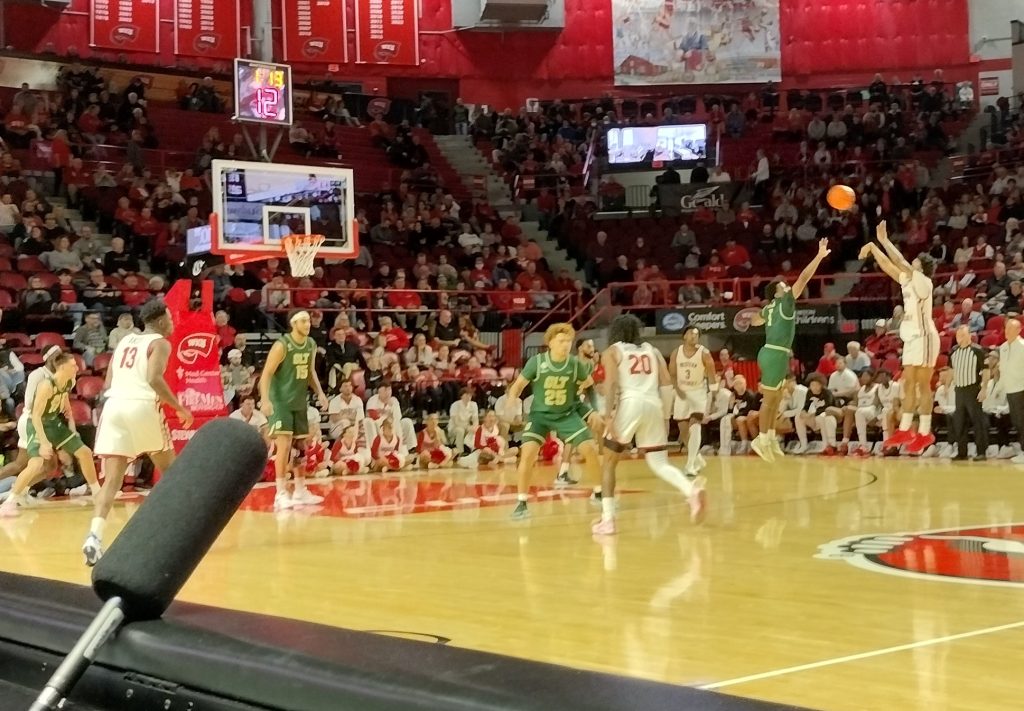 Charlotte led for the entire second half, doing the bulk of their damage near the basket. With 7-foot-5 Jamarion Sharp, the nation's leading shot blocker, nursing a hip injury, the Hilltoppers were vulnerable inside. Charlotte shot 61 percent from the field, in the second half, and 56 percent for the game.
Backup guard Jordan Rawls, WKU's 6-foot-2 senior, scored a career-high 25 points and helped keep the Hilltoppers within striking distance for most of the second half. But the Hilltoppers always seemed to be a step slow, or two, defensively, and the 49ers hit one easy shot near the basket after another.
"We've got to play better, defensively," Hamilton said.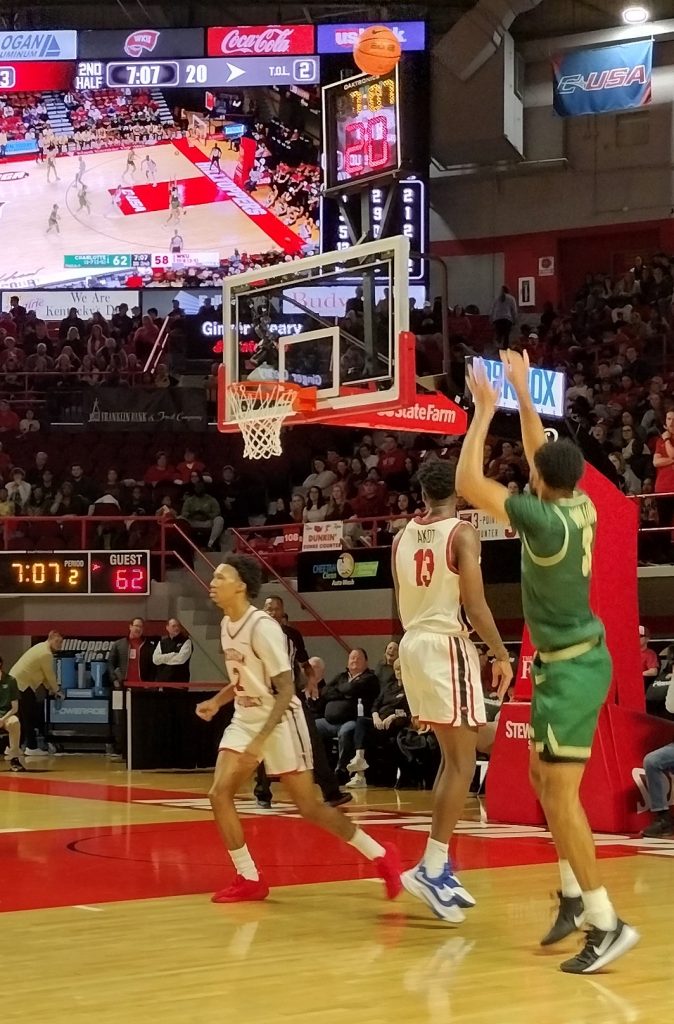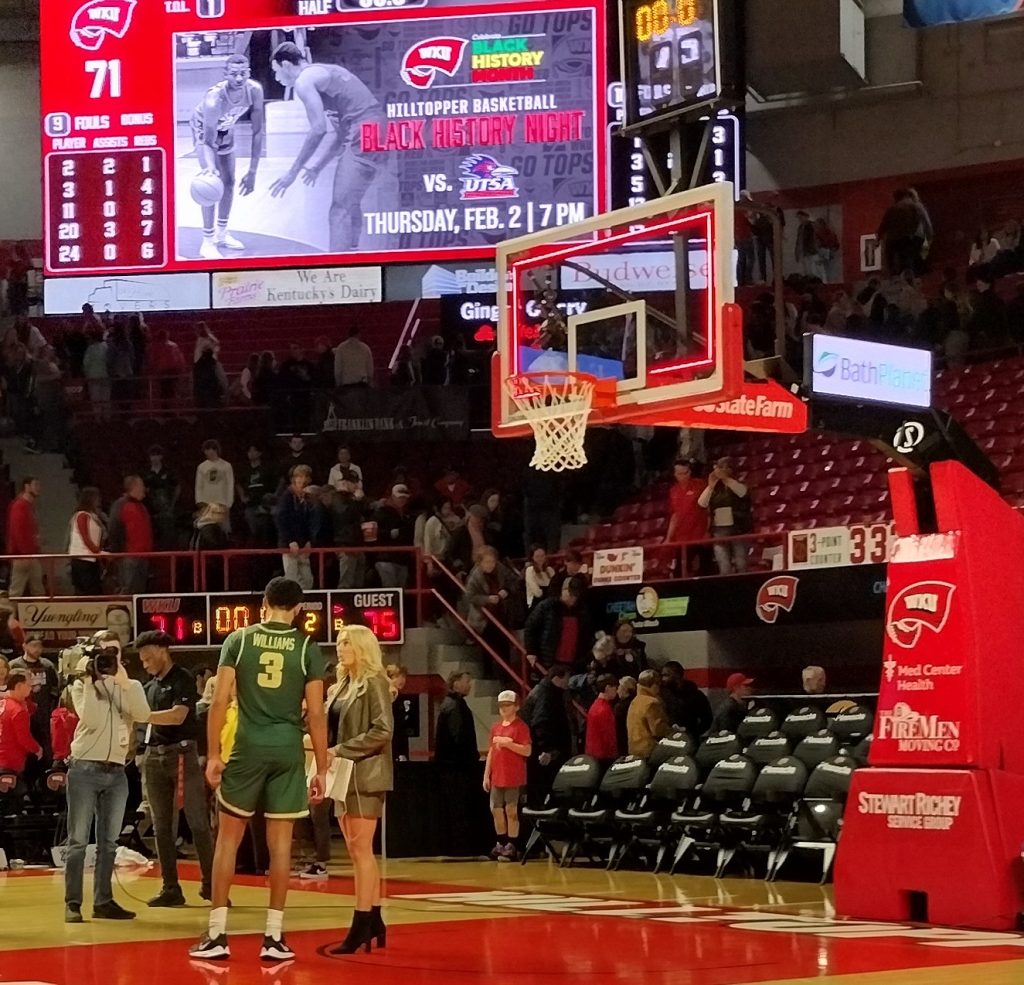 Bryce Williams, Charlotte's 6-foot-7 junior swingman, scored 20 of his game-high 27 points in the second half. Williams hit 11 of 17 shots, including a 3-for-6 showing from the 3-point line, while sophomore center Aly Khalifa, a 7-foot-1 sophomore from Alexandria, Egypt, had 22 points, including 18 in the first half.
Fallou Diagne, the Hilltoppers' 6-foot-11 sophomore center, started in place of Jamarion Sharp but played less than six minutes for the entire game. WKU interim coach Phil Cunningham went with a smaller lineup, as the Hilltoppers were always playing catch-up, without much success.
"It's hard … We can't put it all on one guy's shoulders," Hamilton said. "We've got to do it together. You have to be engaged, defensively."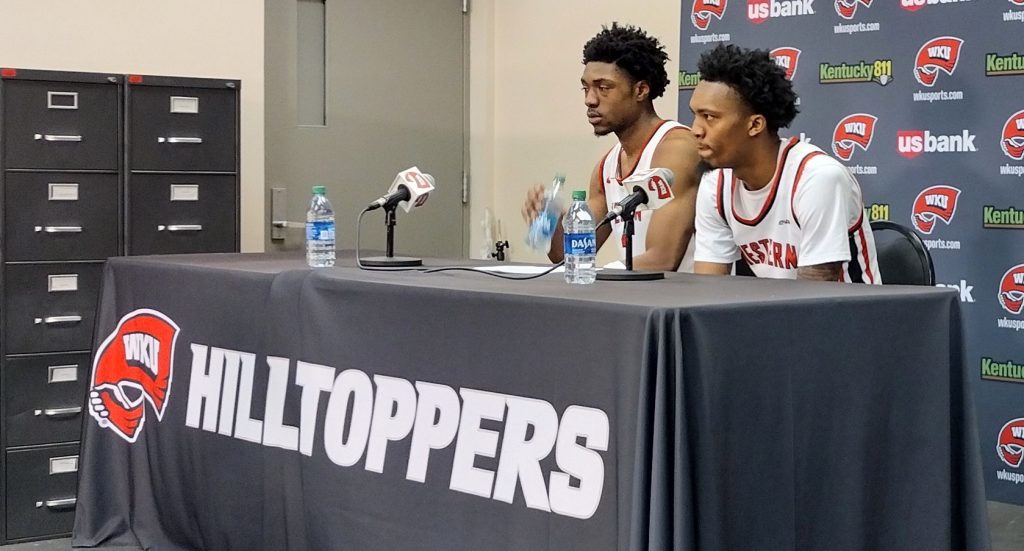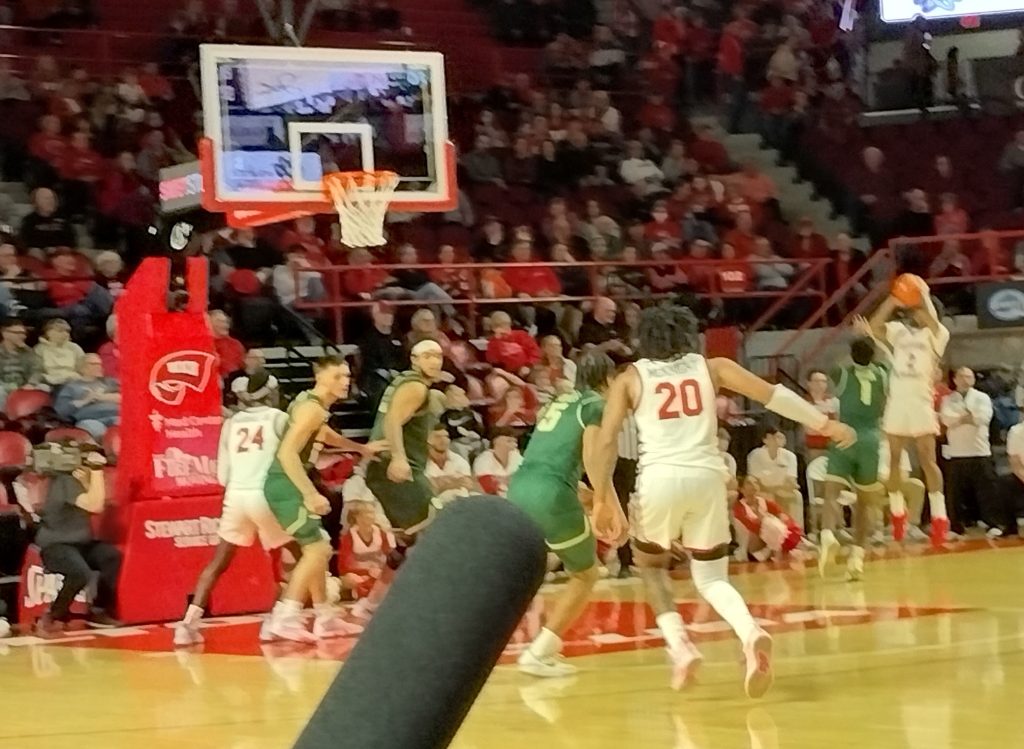 It was yet another devastating defeat.
On Thursday night, the Hilltoppers battled back to force an overtime at Louisiana Tech, but they failed to score in that OT and dropped an 85-74 decision to the Bulldogs.
"It's a heart wrenching loss," Cunningham admitted. "These guys, I hate it for them. They're fighting, hard ,,, We just ran out of gas.
"Offensively, we were trying to get the ball to the rim. We had guys playing out of position. That shrinks your playbook."
The Hilltoppers' shot selection also left something to be desired. Dayvion McKnight, WKU's leading scorer, had just two points in the first half but finished with 17 points, seven rebounds and three assists, in a team-high 35-plus minutes.
Western had just seven assists, as a team, and with Jamarion Sharp on the sideline, just one blocked shot.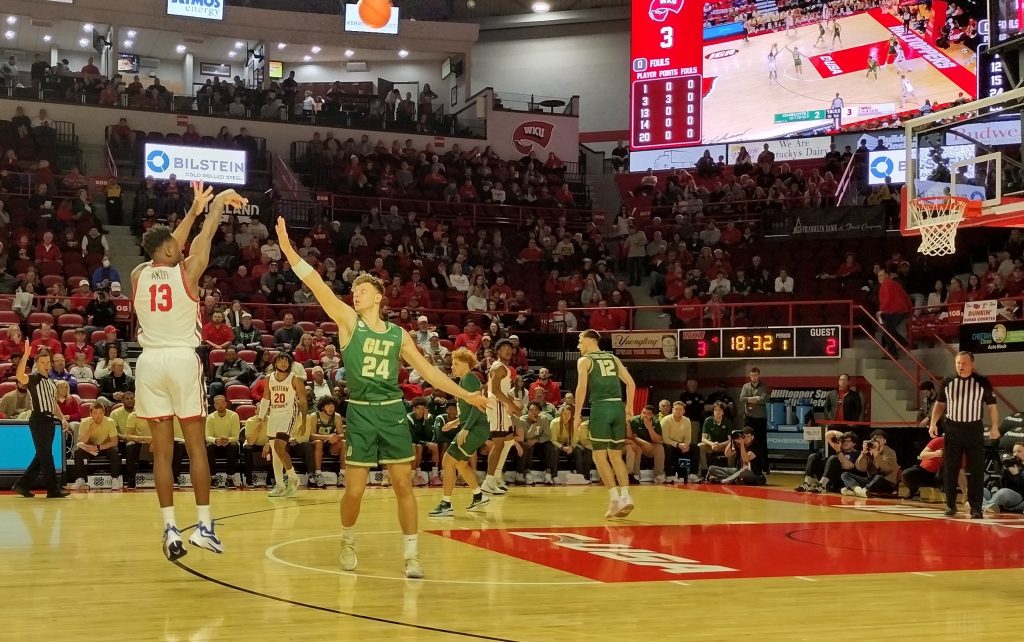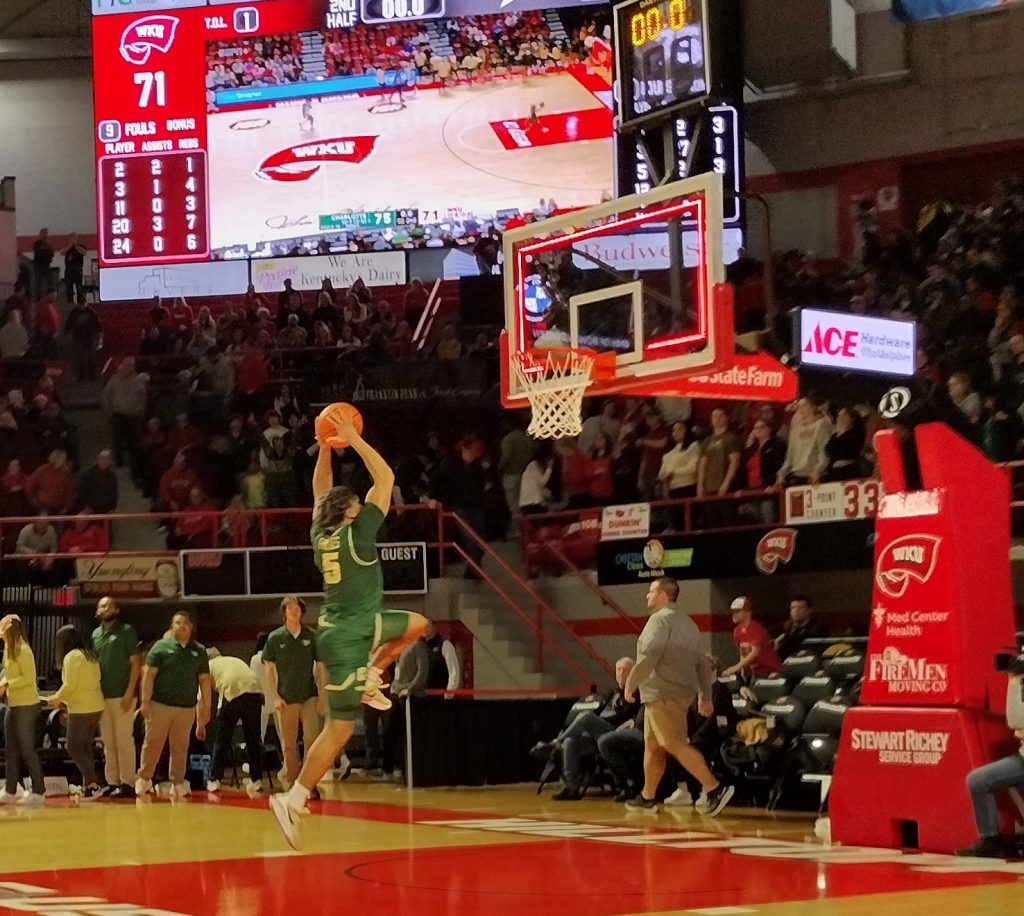 All the while, Charlotte's Brice Williams kept attacking the basket, on his way to a game-high 27 points.
"We didn't seem to have an answer for (Williams), defensively," Cunningham said. "He was the difference, down the stretch."
Charlotte had a staggering 38 points in the paint, compared to 20 for the Hilltoppers. The 49ers finished with a 33-27 rebounding advantage and had 18 assists, to Western's seven. WKU did shot 84 percent from the free-throw line, which helped keep the Hilltoppers within striking distance for much of the second half.
The 49ers will play host to WKU on February 16 in Charlotte, North Carolina.