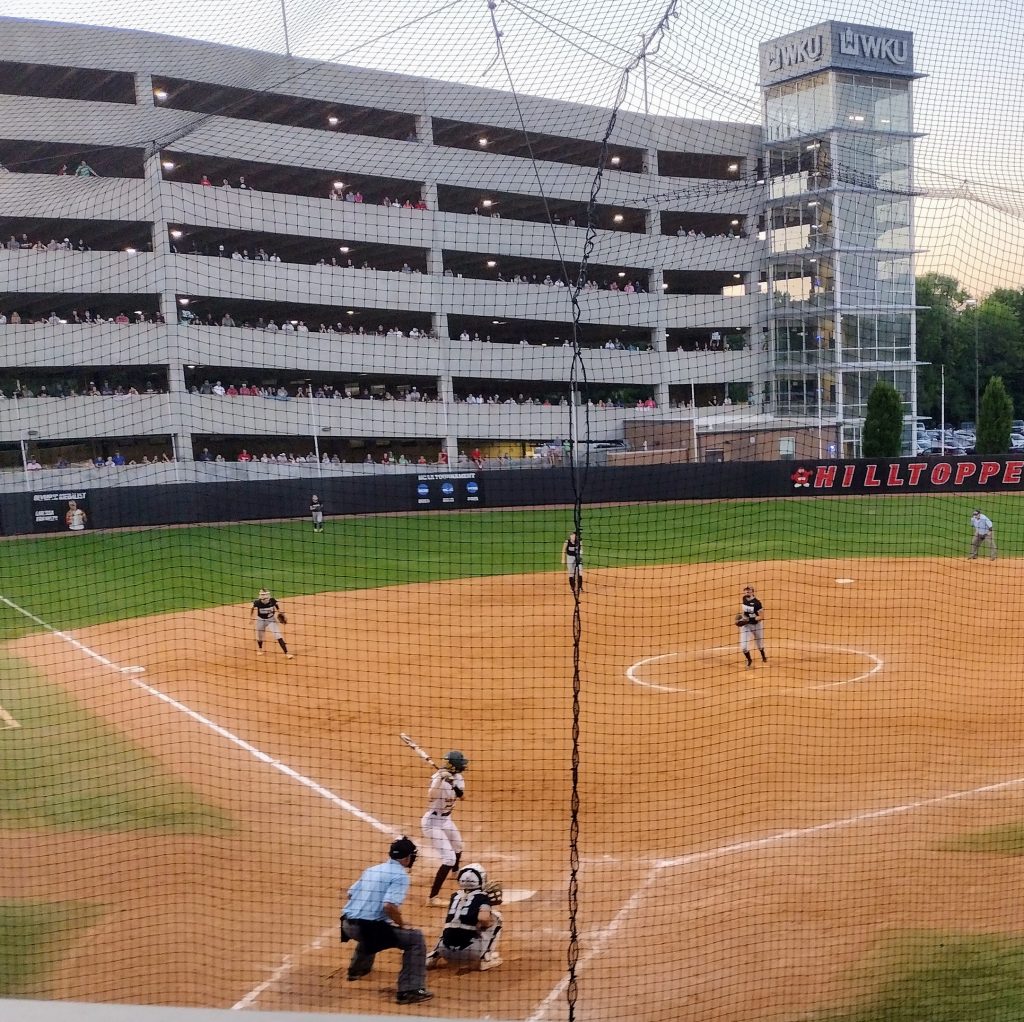 LADY SPARTANS WON 30 STRAIGHT BEFORE 11-0 LOSS TO BALLARD
South Warren High School's softball team reached unprecedented heights during the course of the 2022 season.
To wit:
*-The Lady Spartans, ranked No. 1 by MaxPreps entering postseason play, took on a demanding schedule and still finished the season with a spectacular 38-3 record;
*-South Warren coach Kelly Reynolds, in her fifth season as the program's head coach, put together an outstanding team that seemed to perform at its best in pressure situations, including overcoming deficits in the late innings;
*-The Lady Spartans erased the memory of last year's devastating 3-2 loss to Warren East, a KHSAA 4th Region championship game that sidelined South Warren with an impressive 35-2 record in 2021;
*-South Warren used a quartet of senior standouts — pitcher/shortstop Selynna Metcalfe, center fielder Elly Bennett, third baseman Caroline Pitcock and catcher Carrie Enlow — as well as several young players, including middle school pitchers Layla Ogden and Courtney Norwood — to finish KHSAA 14th District play with just one loss, a 4-0 setback at Greenwood on April 12;
*-In the KHSAA 4th Region Tournament, held at the WKU softball complex, South Warren pulled out two amazing comeback victories — first against upset-minded Barren County, 4-3, in eight innings and then a 10-inning thriller, an 8-5 triumph over crosstown rival Greenwood in the championship game;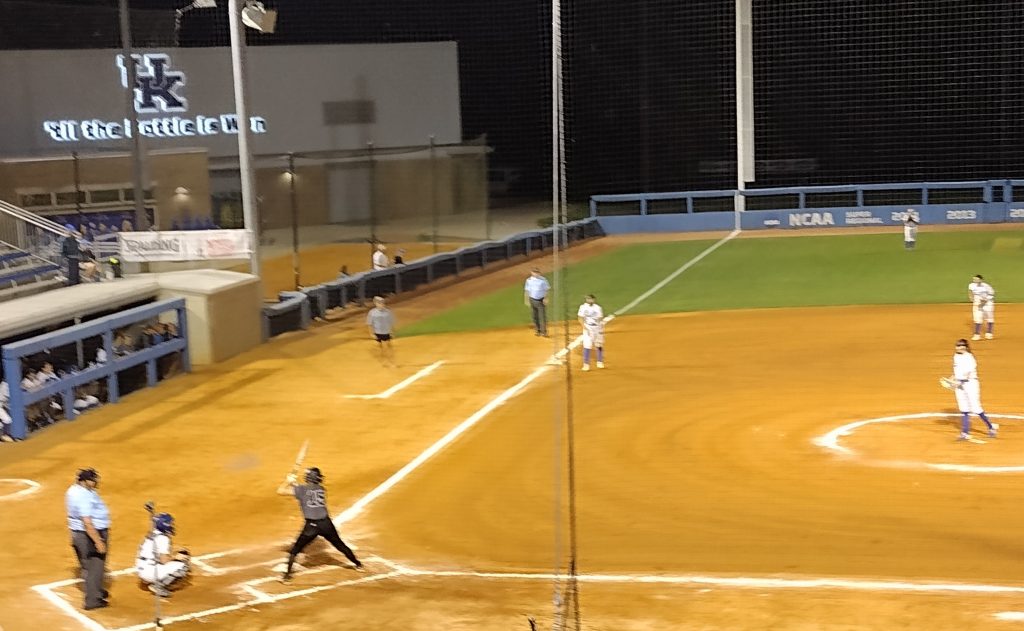 *-The Lady Spartans rolled to an 8-0 victory over Highlands in their first KHSAA state tournament game since 2017, when it was still a double-elimination affair in Owensboro, and claimed another comeback moment, a 10-9 victory over nearby Henderson County in the quarterfinals last week.
All told, South Warren put together a spectacular 30-game winning streak, which came to an end in the state tourney semifinals, an 11-0 loss to eventual state champion Ballard.
Give Kelly Reynolds two or three days to think about the season that's just passed, and you'll find an upbeat coach looking forward to the future at South Warren, both in the short term and over the long haul in the revamped KHSAA 14th District.
"We had a great season last year, and went 35-2," Reynolds said. "We were ranked No. 1 most of the year, but we lost in the Region championship game. So getting past the 4th Region championship game (the aforementioned 8-5 triumph over Greenwood) was big for us. A big step.
"Then, getting two wins at state made it even better."
Reynolds and her experienced South coaching staff — lead assistant Kat Smith, a former WKU player, Kelsey Cook and Craig Sparks — instilled a never-say-attitude, which is critical for high school baseball and softball programs.
Those seven innings can go by Q-U-I-C-K-L-Y.
Especially when you can roll out an ace, in the circle, because pitching dictates pretty much everything, game to game, week to week.
Reynolds actually had three aces — Selynna Metcalfe, Layla Ogden and Courtney Norwood — and Metcalfe will be off to Campbellsville University in the fall, where she will continue her softball career.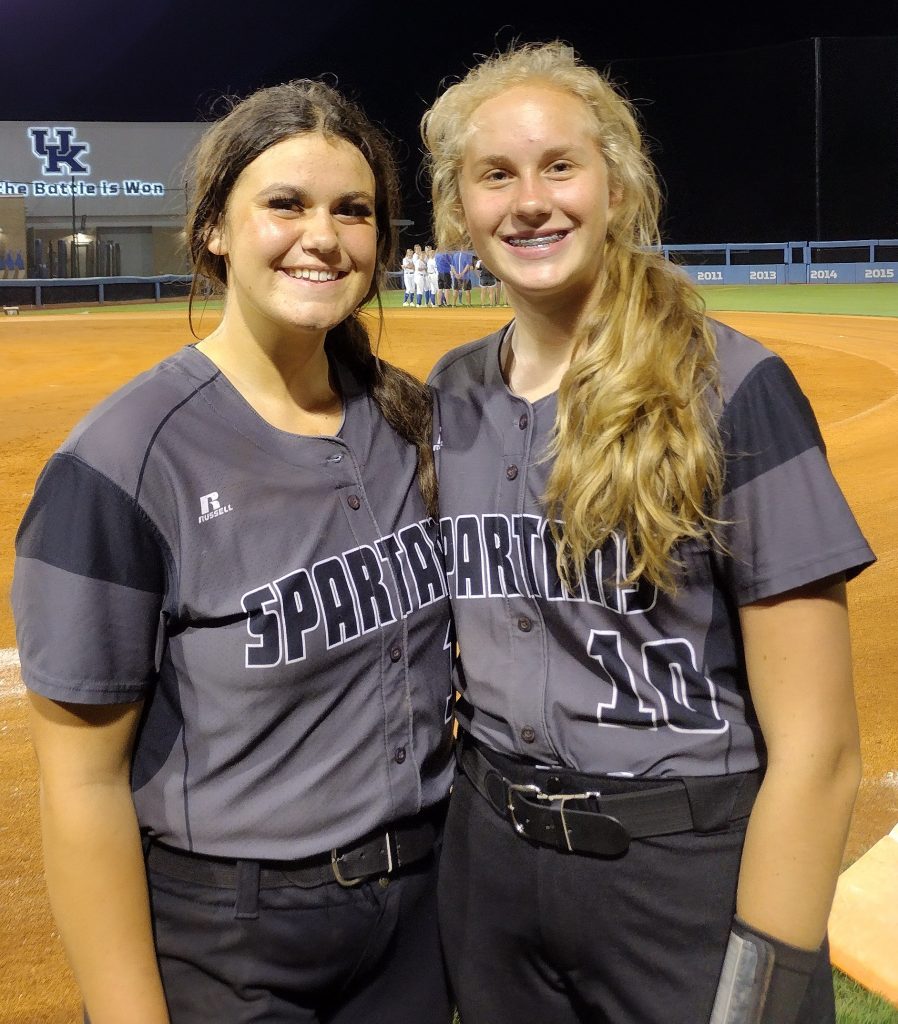 Ogden, meanwhile, went unbeaten in nine decisions while finishing with a 1.81 earned-run average. She just completed middle school, however, so the Lady Spartans' opponents figure to be seeing a lot of her in the not-too-distant future.
Norwood, however, led South Warren in innings pitched (85) and strikeouts (81), while sharing the team's ERA lead with Ogden.
And get this.
Norwood will be in eighth grade next season.
And Kelly Reynolds has been busy with the meat-and-potatoes part of the program, a kids camp that helps generate interest in the team.
"We've had the camp this week," Reynolds said, "and then we're hosting the East-West All-Stars this weekend … So still more softball to go."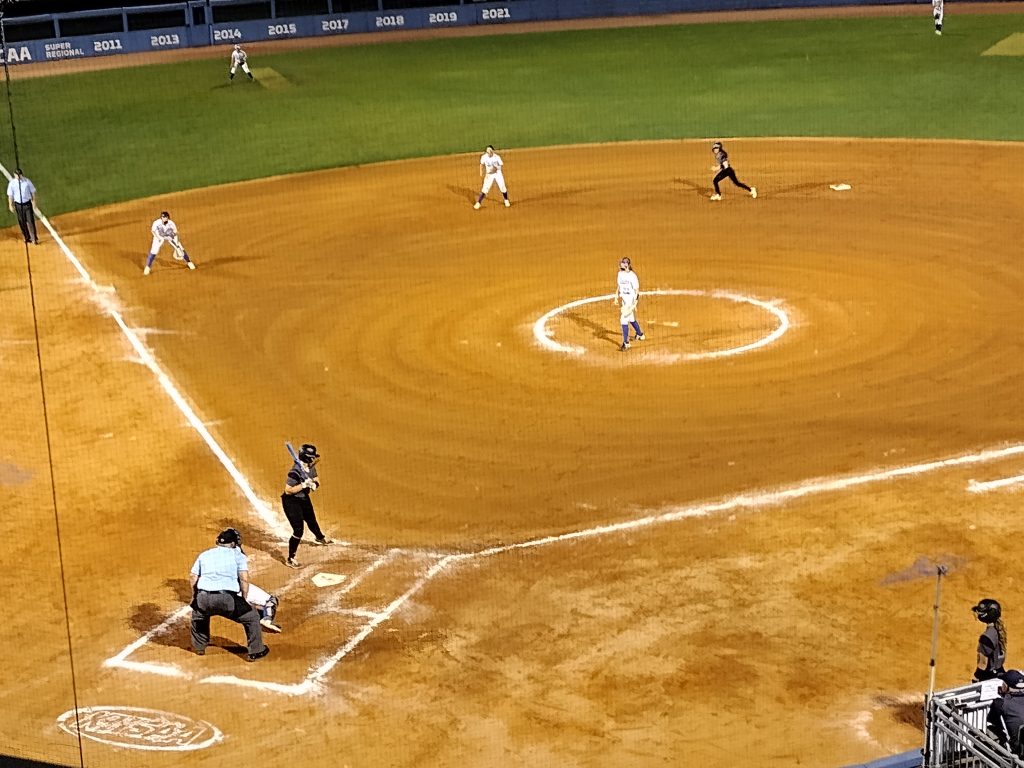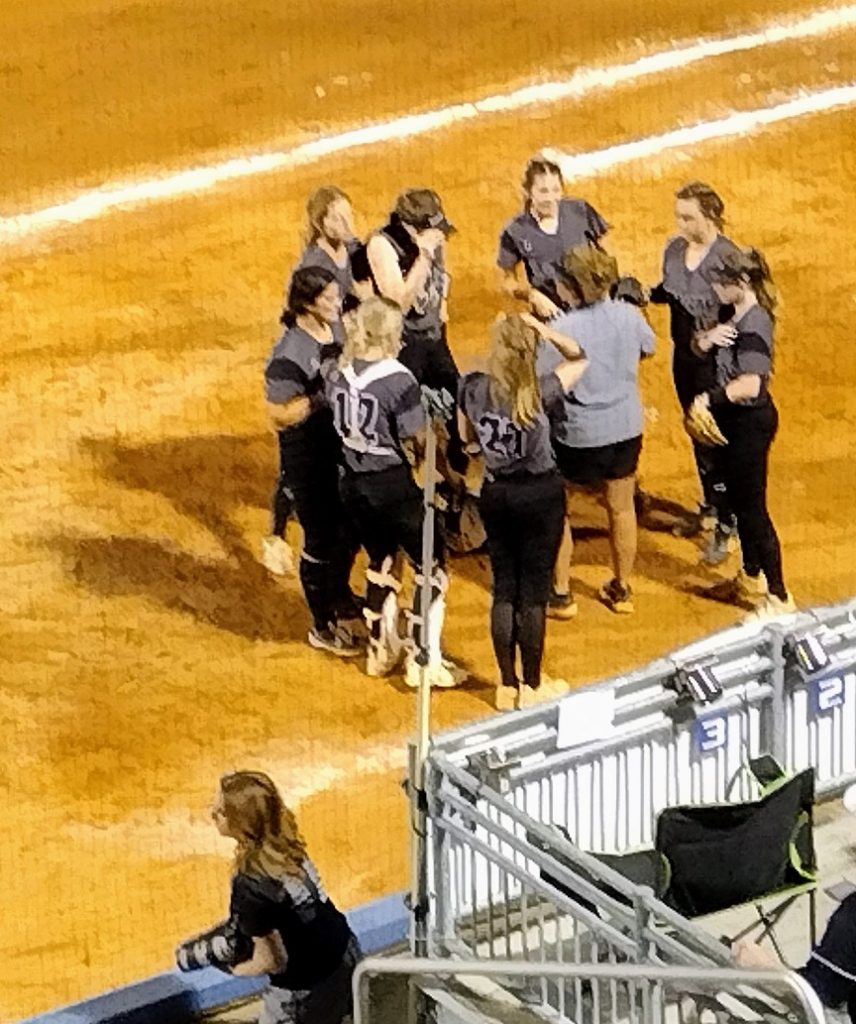 Most of Reynolds' players compete in AAU or other summertime travel ball, where Reynolds has had an extensive background since being named Kentucky's "Miss Softball" almost 30 years ago at Warren Central High School.
Yes, you could say softball's in her blood.
And it seems to have a carryover effect with her players. The team got together, at Reynolds' home, for pizza and college softball on TV, two days after opening state tournament play with an impressive 8-0 victory over Highlands at UK's John Cropp Stadium.
The Lady Spartans were tough in the clutch, particularly against arch-rival Greenwood, one of the top programs in the state.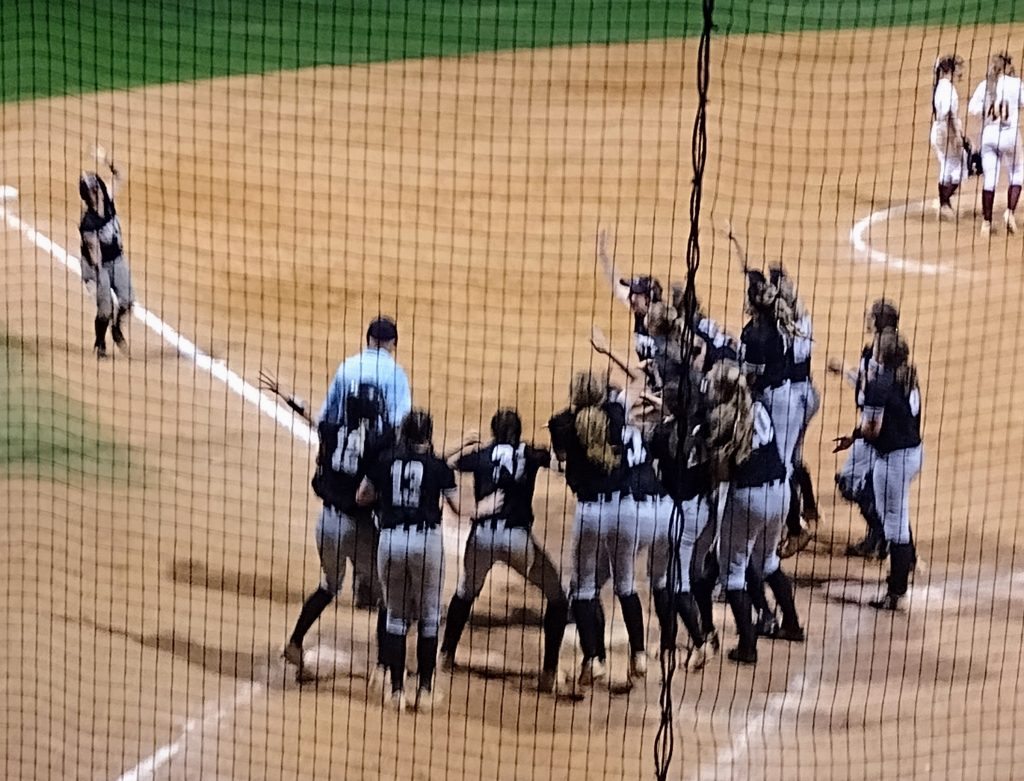 On April 28, South Warren was sporting a modest seven-game winning streak when Greenwood made the trip down Nashville Road to square off with Reynolds' squad.
Greenwood pitcher Kayden Murray was dealing, cruising with a 3-0 lead when South mounted its comeback bid in the late innings.
Then, with two outs in the bottom of the seventh, senior outfielder Elly Bennett stepped up to the plate with the bases loaded. Murray understood that a walk would tie the game, so she challenged Bennett with a rise-ball on a 2-1 count.
Bennett slapped it up the middle, driving in two runs to lift South to an improbable 4-3 victory.
"We hit all the way through the lineup," Bennett said afterward. "We knew this was going to be a big game for us, to help us get where we want to go."
The Lady Spartans got there, of course.
They reached the KHSAA state tournament with yet another comeback, the 8-5 thriller in 10 innings in the 4th Region championship game at the WKU softball complex.
Bennett shared the spotlight with junior first baseman Katie Walker, who had the dramatic two-run home run in the top of the 10th inning against Greenwood, along with sturdy catcher Carrie Enlow, who batted .348 with 37 RBI in her final season with the team.
Selynna Metcalfe was the Lady Spartans' 'glue' player, particularly when she was at shortstop with Layla Ogden or Courtney Norwood in the circle.
Metcalfe batted .394 with six home runs and a team-high 50 RBI, while third baseman Caroline Pitcock (.389, 7 home runs, 43 RBI) had some brilliant moments defensively in the postseason.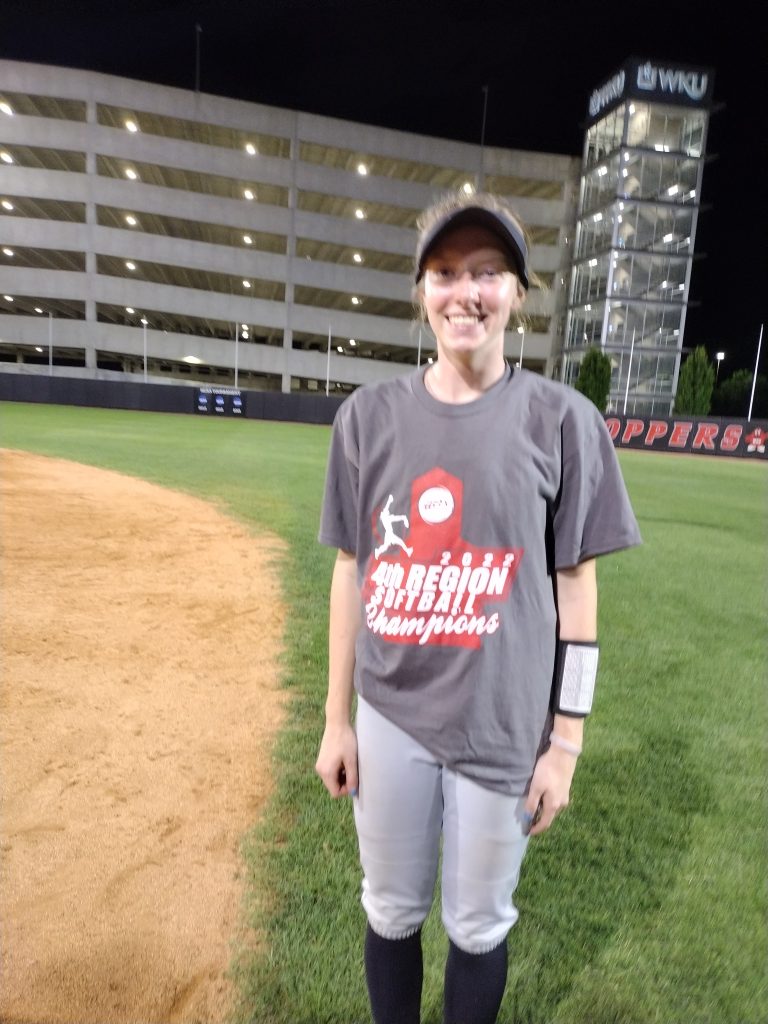 But the Lady Spartans seemed to run out of gas after their pulsating 10-9 victory over an offensive-minded Henderson County squad, returning to UK's Cropp Stadium the next day for a semifinal game with Louisville's Ballard High School.
Ballard struck quickly, putting up a six-spot in the first inning.
South Warren never recovered, falling 11-0 to the eventual state champion.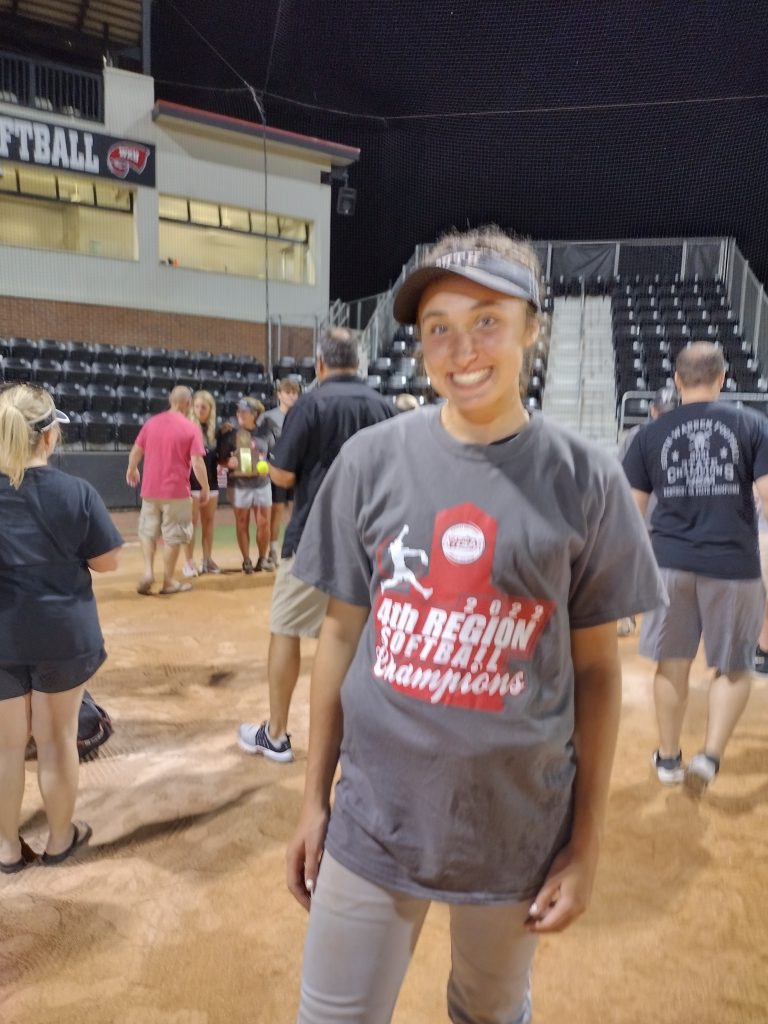 But with seasoned players like Katie Walker and Avery Skaggs returning for their senior year, along with All-State infielder McLaine Hudson, just an eighth grader, coming back with young pitchers Courtney Norwood and Layla Ogden, South Warren figures to be a contender in 2023, too.
"The Friday night game with Henderson County, yes, it was a big win for us," South coach Kelly Reynolds said. "We had to rebound, and focus, the next day, and Ballard was tough. We had a rough first inning, and if we could have gotten out of it, say, down 2-0 … then I think we could have given ourselves a better chance.
"Our girls continued to fight and their pitcher (Brooke Gray) was good. They hit the ball … They hit the ball hard. We hated it to end the way it did, with the score, but our girls had a great season.
"We're already looking forward to next year."
The Commonwealth has been warned.