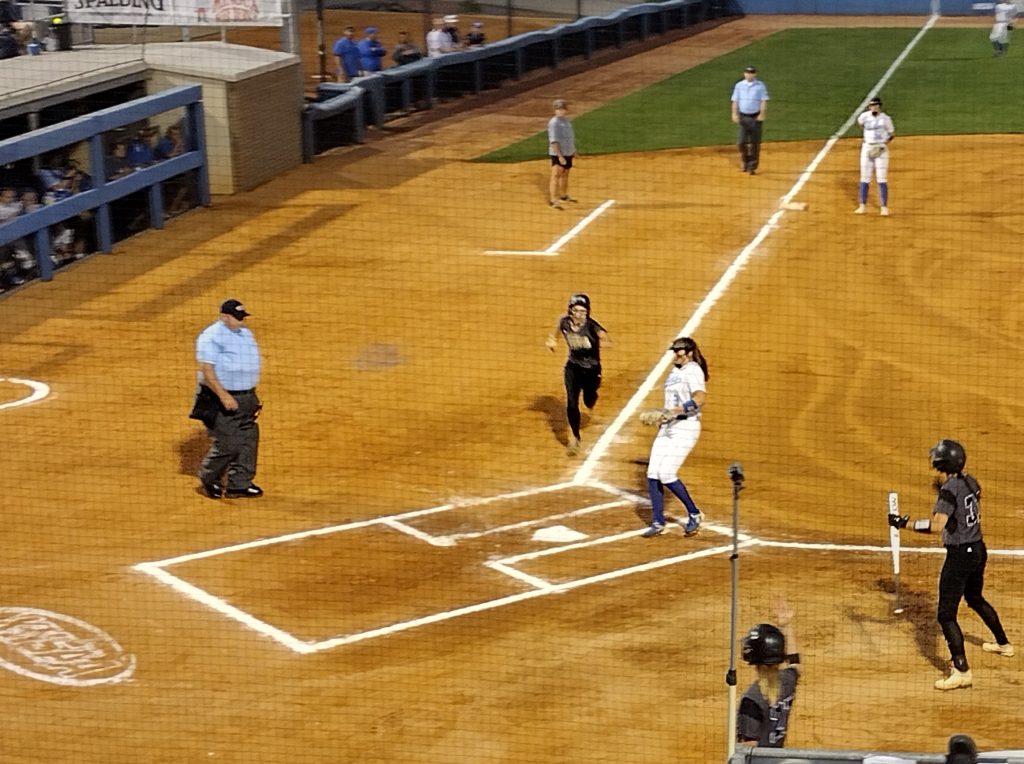 SOUTH WARREN SQUARES OFF WITH HENDERSON COUNTY IN STATE QUARTERFINALS
Kelly Reynolds has been pushing a lot of the right buttons during the South Warren High School softball team's run to the KHSAA state tournament quarterfinals.
She's counted on three pitchers, senior Selynna Metcalfe and middle schoolers Layla Ogden and Courtney Norwood, to log significant innings in South Warren's first trip to the state tournament since 2017.
She's kept the Lady Spartans aggressive on the base paths.
She's stressed the importance of a fast start.
Reynolds likes to take batting practice at South Warren's softball facility before boarding the charter buses for the three-hour trip to Lexington, which she'll do again Friday morning eight or nine hours before the Lady Spartans' quarterfinal matchup with offensive minded Henderson County.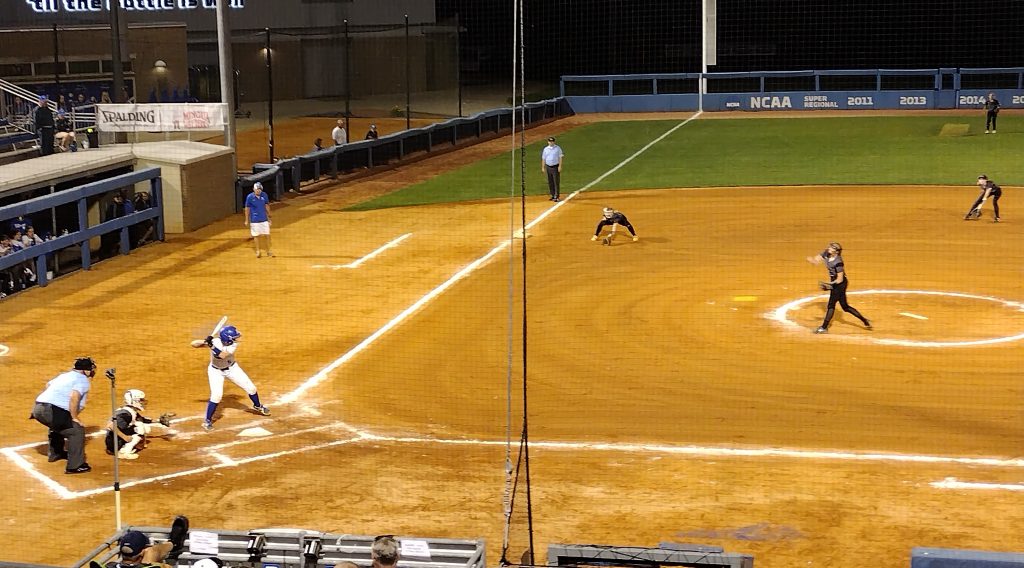 Last week, before playing Highlands in the late game at the University of Kentucky's John Cropp Stadium, Reynolds stressed the importance of keeping an even keel.
She knows the Lady Spartans needed two dramatic comebacks to emerge victorious from the KHSAA 4th Region Tournament at the WKU softball complex.
There was no need for late-inning heroics in that game, however, as South Warren bolted to a three-run lead after two innings on its way to a methodical 8-0 victory over Highlands.
It was South Warren's 29th consecutive victory.
Reynolds, the Lady Spartans' fifth-year coach, likes to stick with what works. She had five days to get her team ready for the ultimate challenge, three victories in as many days for a state championship.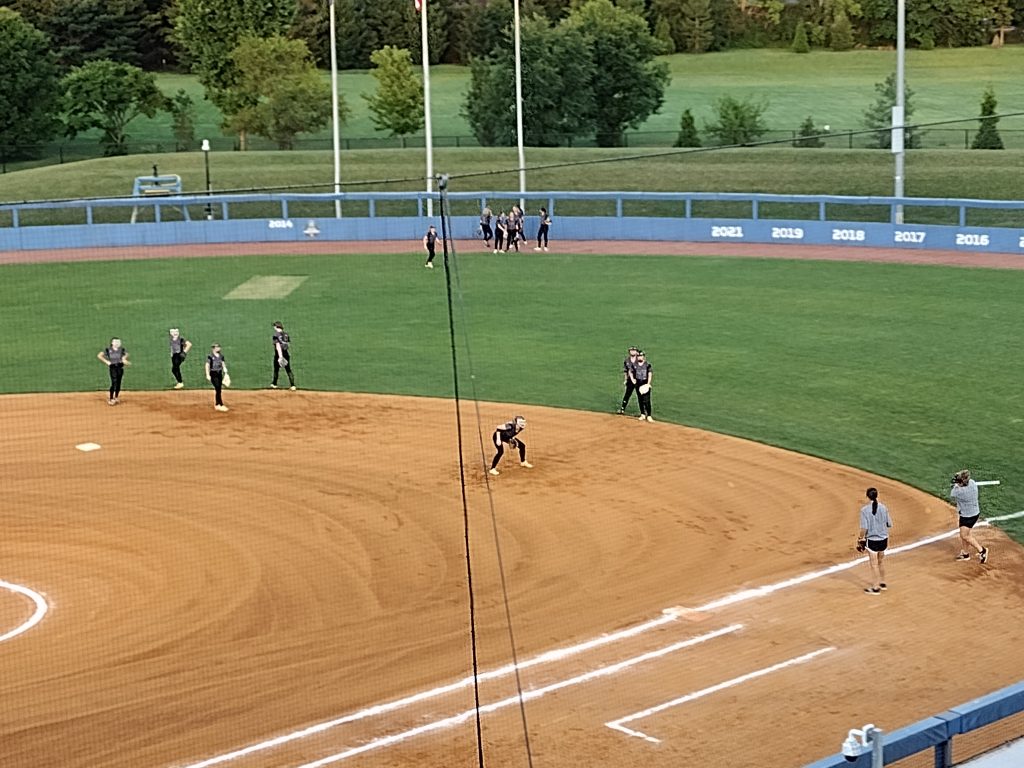 "We gave the players off on Sunday, after getting back from Lexington," Reynolds said. "Then we were right back to work on Monday. We did use Monday night for some team bonding … all the players came to my house for some pizza, and we watched some college softball on TV.
"We're prepped each night, intent on fine-tuning our skills. Pitchers throwing to our batters. Working on defense. Taking some cuts (in the batting cage).
"I do believe in 'peaking at the right time.' I think you can look at it, differently, throughout your season, and also, within the games themselves."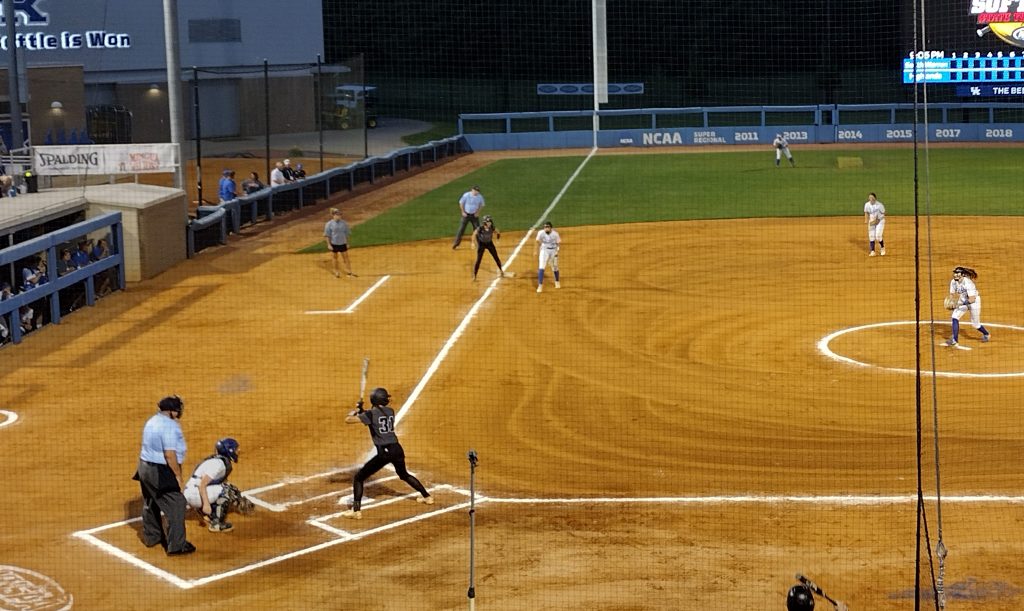 South Warren (37-2) will square off with Henderson County (33-2) in Friday's quarterfinals, with a first pitch scheduled for approximately 4 p.m. CDT. Should the Lady Spartans advance to Saturday's semifinals, they'll face either Daviess County (31-5), no stranger to the state tournament, or unbeaten Ballard High School (36-0), out of Louisville. That game also would be held at 4 p.m. CDT on Saturday.
That's a big reason why Kelly Reynolds has practiced all week late in the afternoon, because it coincided with when the Lady Spartans will be taking the field in Lexington.
Henderson County has won six consecutive games since dropping an 8-1 decision to South Warren on May 13 in the Best of the West Tournament, held at Bowling Green's Buchanon Park. Reynolds is quick to point out that Henderson County pitcher Kelsie Hill was coming back from an injury when the game was played, and that the Lady Colonels' offensive stats pretty much speak for themselves.
To wit:
Henderson County sports an impressive .394 team batting average, and the Lady Colonels have unloaded 44 home runs in 35 games. Henderson County's Kaytian Kemp is batting .576, with team highs in hits (72), runs (60), triples (7) and stolen bases (34). Teammate Taylor Troutman checks in with a .442 batting average, 11 home runs and 40 RBI, and Julianna Hibbs is hitting .402 with eight home runs.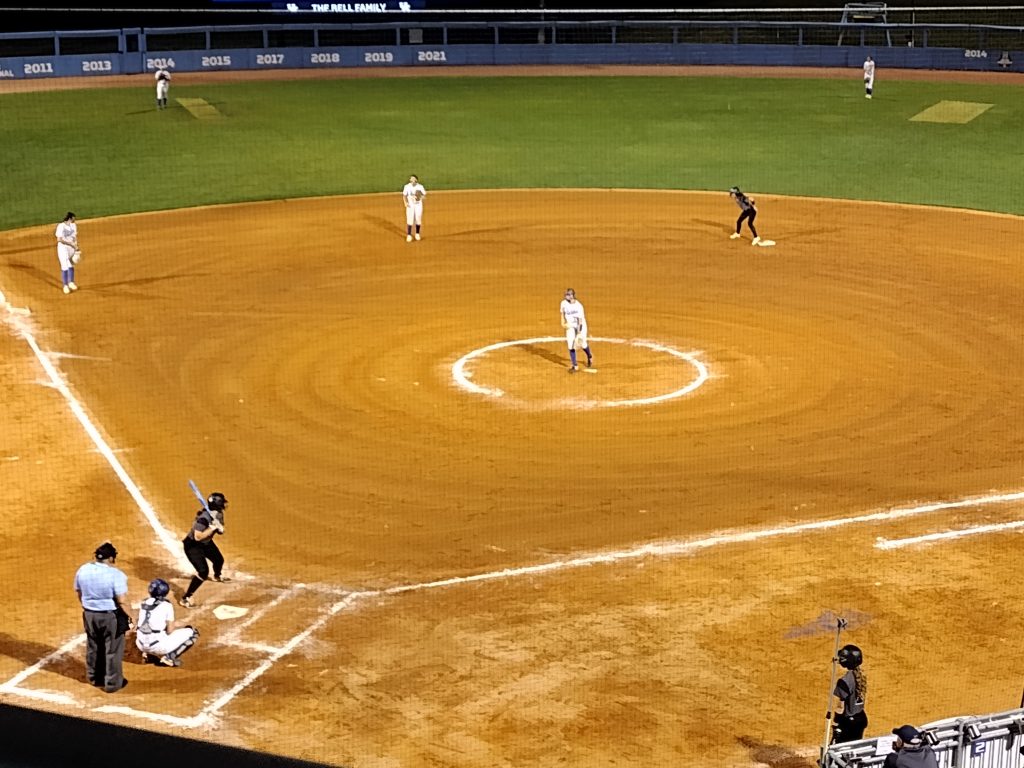 "We fully expect them to come in and hit, hit the ball hard," Reynolds said. "Our defense has to be solid, and make the plays. Limit the defensive errors. Our pitchers need to hit their spots.
"Henderson will definitely hit the ball. We just have to expect them to play their best, and we have to hit right back, too."
In the circle, Henderson County's Kelsie HIll sports a 17-2 record with a 2.00 ERA. She's allowed just 83 hits in 119 innings pitched, with 127 strikeouts and 57 walks. (Which, on the surface, would suggest South might want to work the count, if Hill is the starter). The Lady Colonels' Anna Kemp is unbeaten in 16 decisions, with a 1.33 ERA. Kemp also has struck out 151 batters in 95 innings pitched.
South Warren's Courtney Norwood is 11-1 with a 1.22 ERA. She'll be entering the eighth grade next season.
South Warren's Selynna Metcalfe, a senior on her way to Campbellsville University, plays shortstop when she isn't in the circle. She's also 11-1 on the season with a sturdy 2.18 ERA.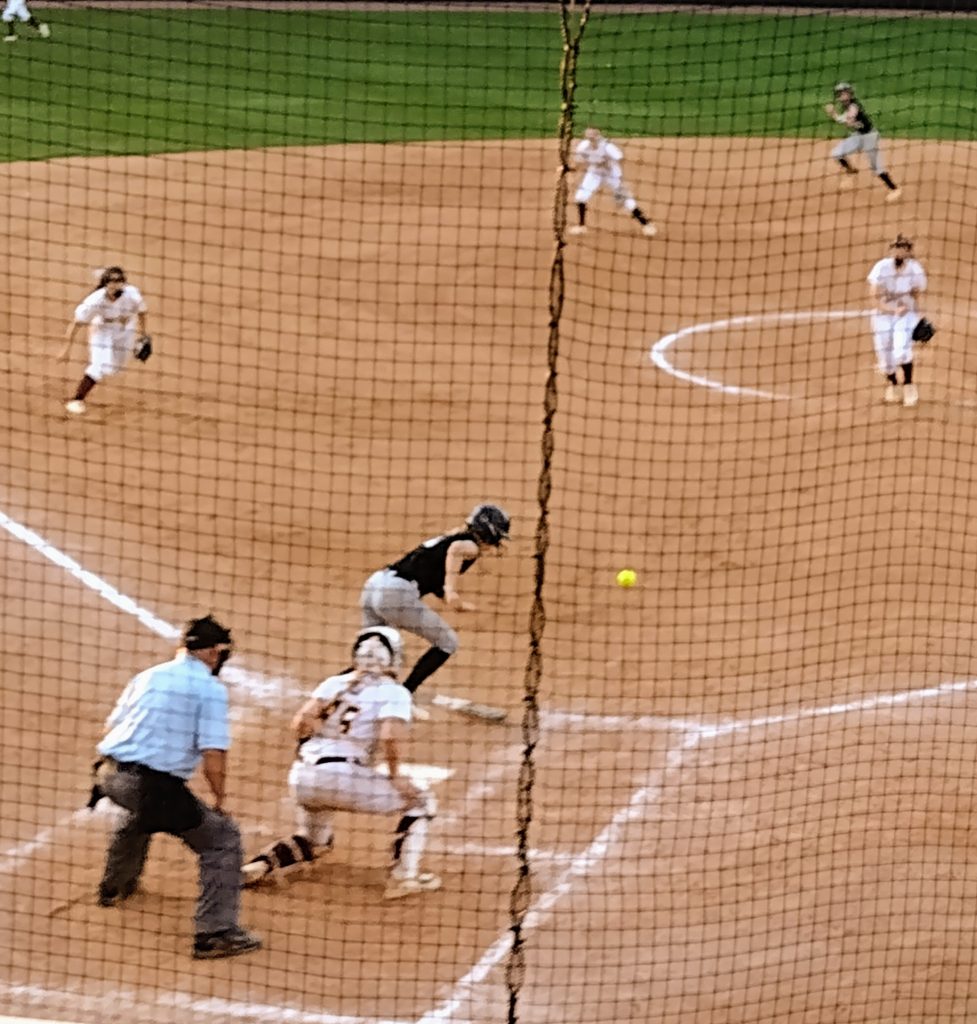 And then finally, it's 14-year-old Layla Ogden, the winning pitcher in South Warren's amazing 8-5 victory over crosstown rival Greenwood High School earlier this month in the KHSAA 4th Region championship game. Ogden is 9-0 on the year, with an 1.83 ERA.
Offensively, senior center fielder Elly Bennett hits third in the South Warren lineup, from the left side of the plate, and she's batting .437 with 20 extra-base hits and 40 runs scored. Teammate McLaine Hudson, who just completed the eighth grade, usually leads off for the Lady Spartans and is batting a team-high .587 with seven home runs and 71 runs scored.
Senior third baseman Caroline Pitcock, who had a couple of big defensive plays in the victory over Highlands, has unloaded seven home runs while batting .385. Metcalfe checks in with a .407 average, with six homers and a team-high 50 RBI.
Simply put, both teams are loaded.
Mental toughness could ultimately be the difference, with the eight teams remaining in the field. On the other side of the bracket, you have Harrison County and Lexington Catholic in the first quarterfinal on Friday, followed by McCracken County, and Holy Cross High School, out of Louisville.
South Warren's Kelly Reynolds believes her team is ready for the challenge.
"Our players have to be mentally tough," she said. "We've worked on the fundamentals, all season, and we work well together … But we have to have the mental mindset, to go out and give it our all.
"Embrace the struggle, and embrace the fact that this is going to be hard. We have to give it our all, and trust in our team, and the process."