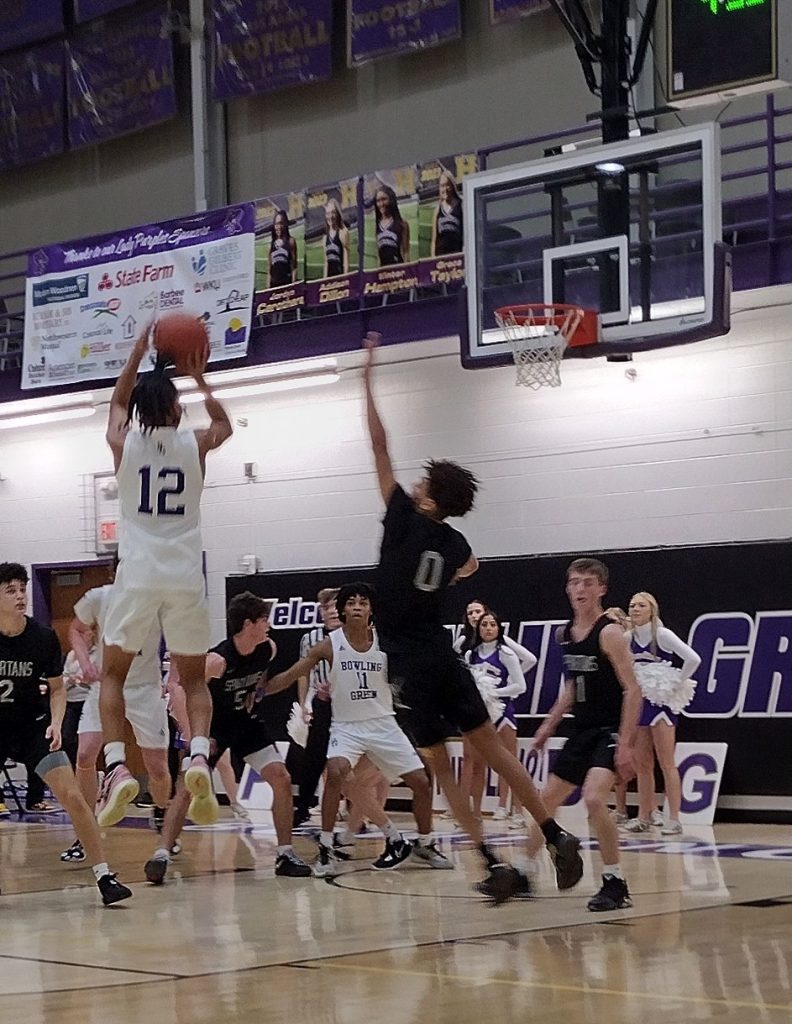 RITTER, BOWLING GREEN TURN ATTENTION TO WARREN CENTRAL MATCHUP
South Warren High School's game plan seemed to be working.
Multiple passes, solid shot selection and help defense near the basket had the Spartans in a nip-and-tuck, back-and-forth affair in a KHSAA 14th District boys basketball game with sixth-ranked Bowling Green on Friday night at the BGHS Arena.
South Warren trailed by just a single point, 32-31, as they opened the fourth quarter, and the Spartans worked the ball around the front court for more than 60 seconds before they were called for an offensive foul.
That's when the Purples kicked it into another gear entirely.
BGHS guard Deuce Bailey made a decisive drive to the basket, Purples teammate MJ Wardlow added a field goal from the lane and 6-foot-8 junior center Mason Ritter came through with a put-back to extend the Bowling Green lead to 38-31.
Wardlow scored again, finding an opening in front of the basket, before South Warren coach Carlos Quaves called for a timeout with 4:50 remaining.
The damage had been done.
Bowling Green used the 15-0 spurt to open the fourth quarter to take control against the visiting Spartans, and the Purples relied on a strong defensive effort to claim a 49-36 victory over South Warren on Friday night.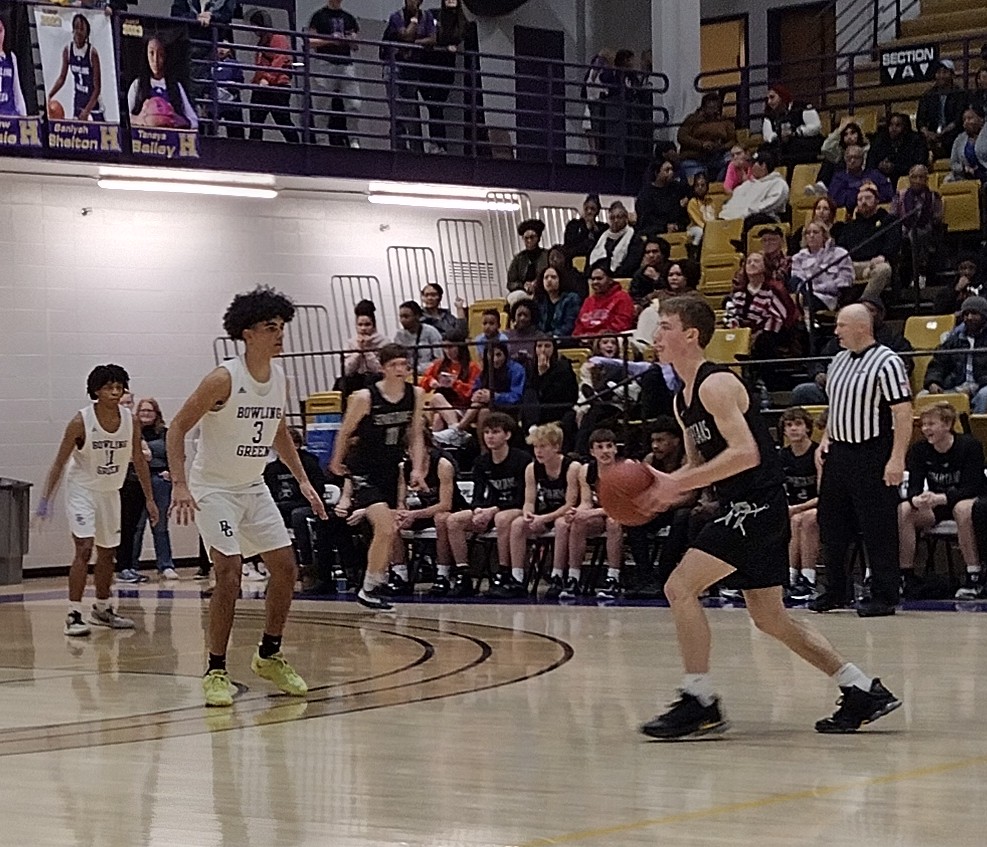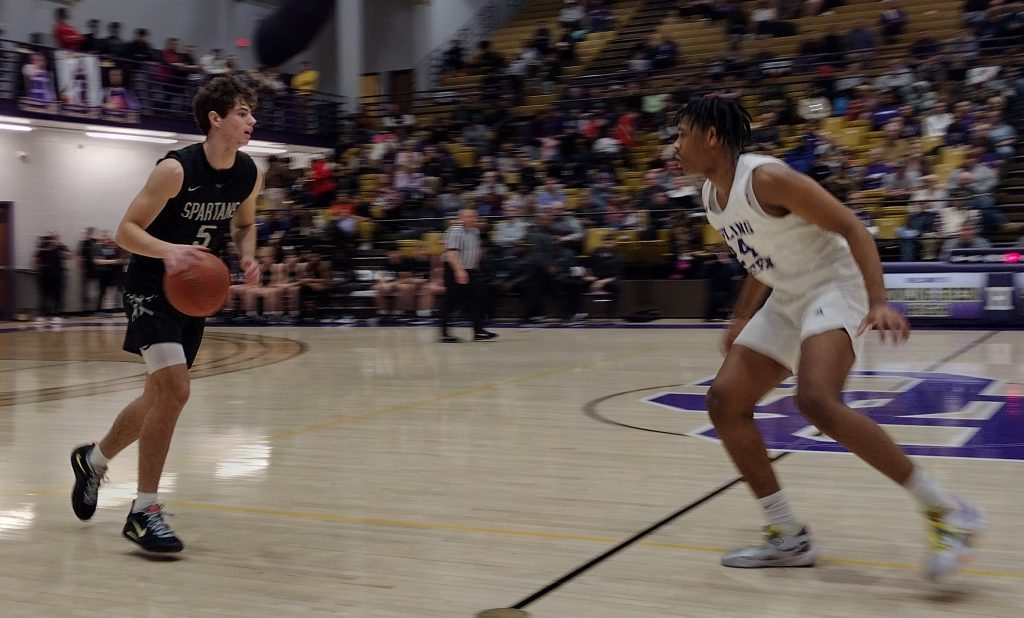 That set the stage for the sixth-ranked Purples' rematch with archrival Warren Central, the Commonwealth's No. 1-ranked team according to MaxPreps, the Associated Press and the Courier-Journal statewide polls.
Veteran BGHS coach DG Sherrill will have a full week to get his squad ready for the trip across town to tangle with the Dragons (21-1 overall, 5-0 in 14th District play). Bowling Green (21-4, 4-1) is now 31-0, lifetime, against South Warren in boys basketball, something the BGHS student section celebrated in the game's waning moments.
The lead changed hands two or three times, late in the third quarter, but the Spartans couldn't generate much offense down the stretch. South is now 14-6 overall and 1-4 in KHSAA 14th District play.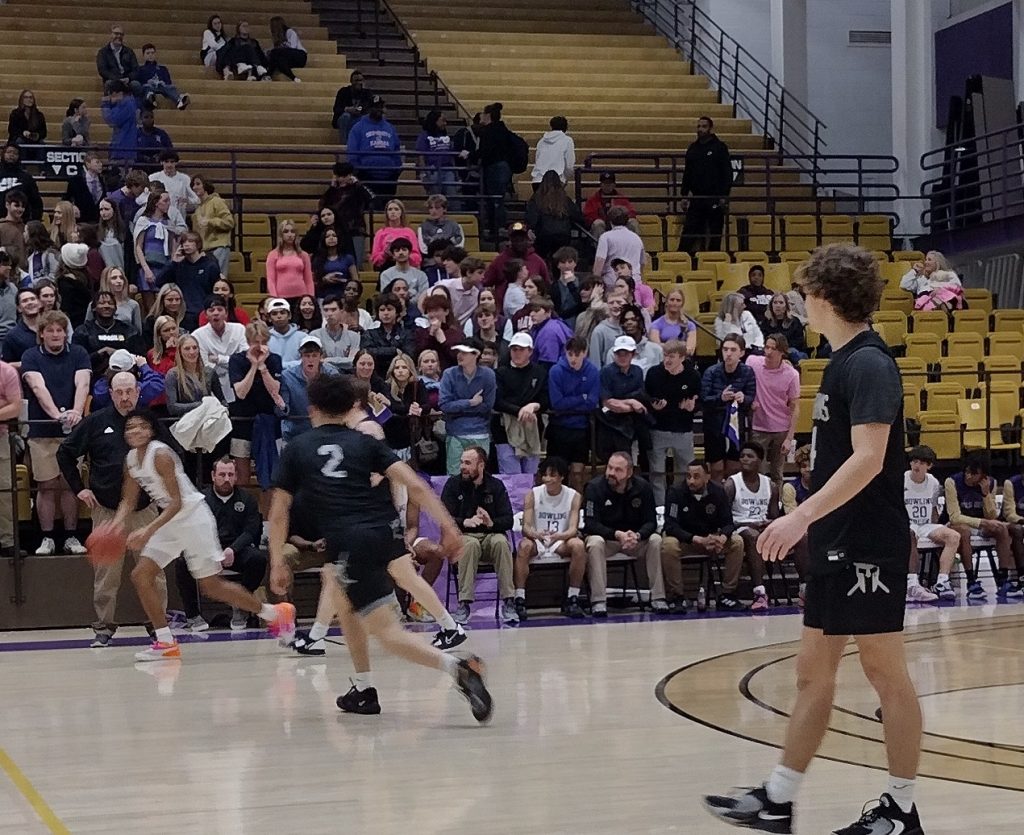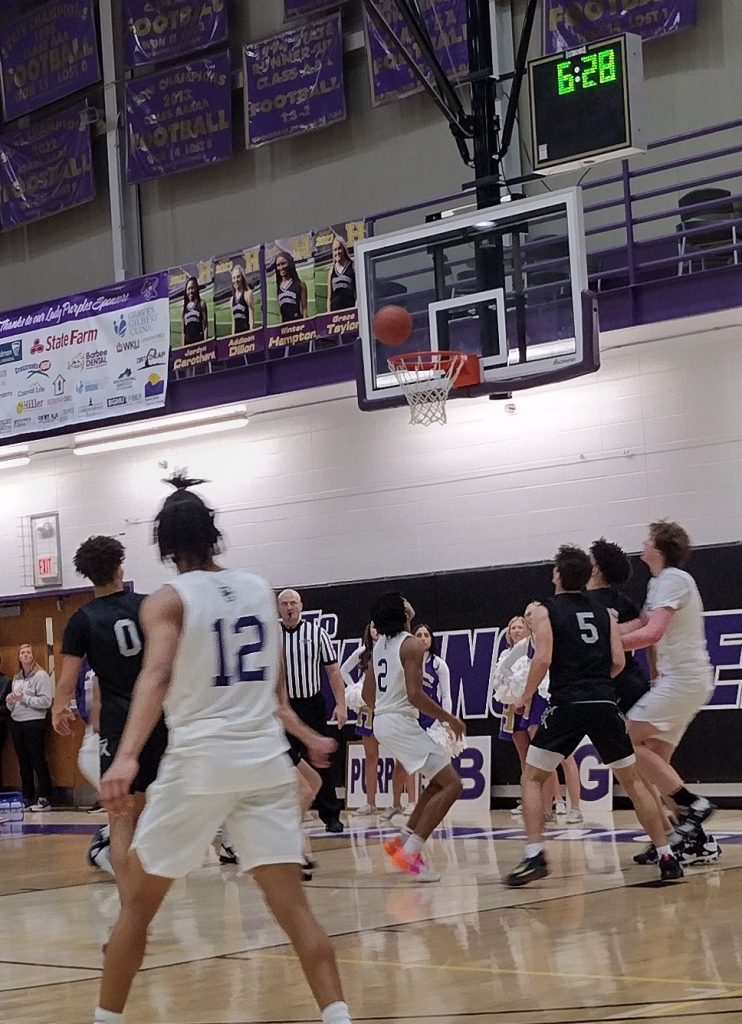 "We just preach to our kids that if you play defense, and rebound on both ends of the floor, you always give yourselves a chance to win," Sherrill said afterward.
The Purples have a built-in advantage there in Ritter, the still-growing BGHS center who is taking an unofficial visit to Belmont University in Nashville on Sunday. Sherrill said Ritter is a "Power Five talent," and his presence underneath the basket helps make the Purples a postseason contender.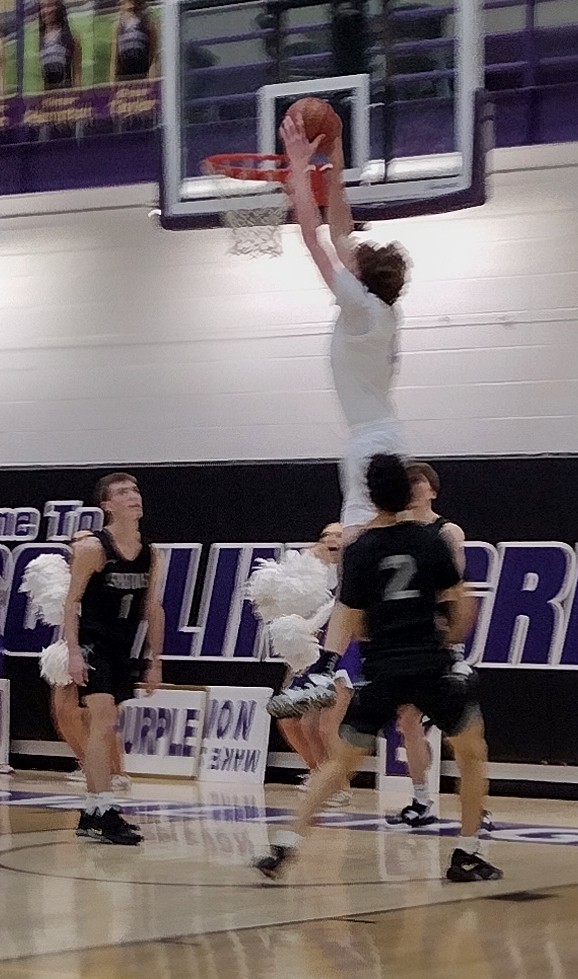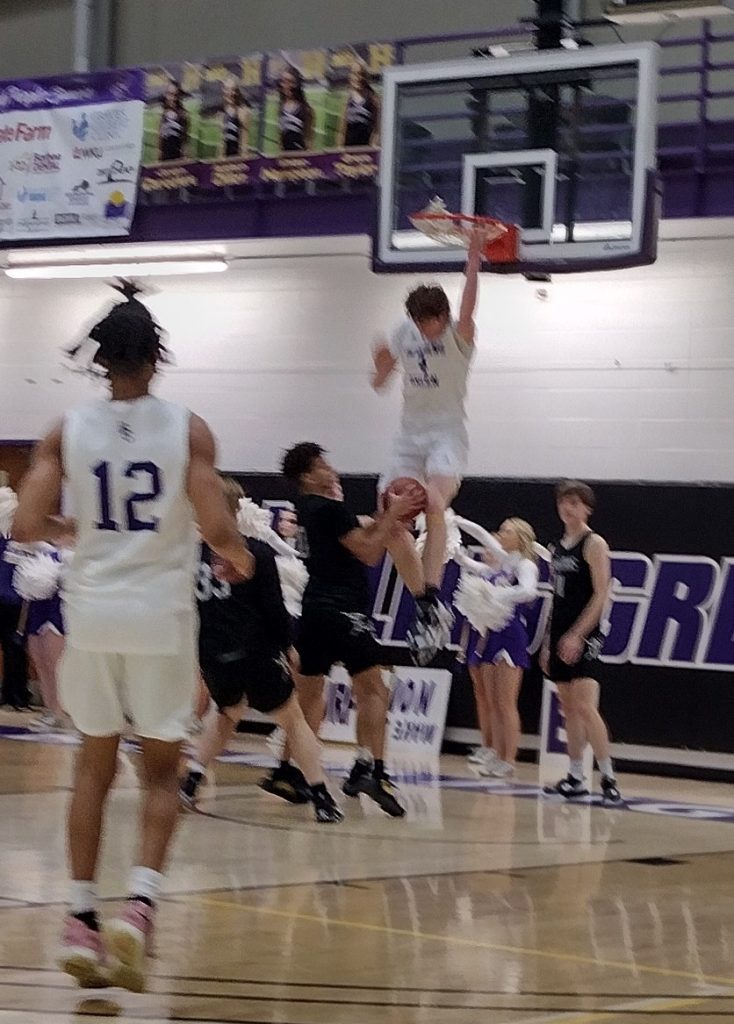 "We had a much better game, defensively, in the second half," Ritter said. "We were able to take away their drives, handle their screens outside. In the fourth quarter, our defense helped our fast break."
The visiting Spartans were able to dictate the pace of the game, but they had few answers for Ritter near the basket. Bryce Button, the 6-foot-2 South Warren quarterback/forward, drew the defensive assignment against Ritter for much of the game.
BGHS junior guard MJ Wardlow, who led the Purples with 14 points, said Sherrill's emphasis on defense and rebounding can carry over to the offensive end of the floor.
"In the fourth quarter, we were able to get into a rhythm," Wardlow said. "Overall, we played pretty good defense. We got some rebounds. It just took us a little while to put it all together."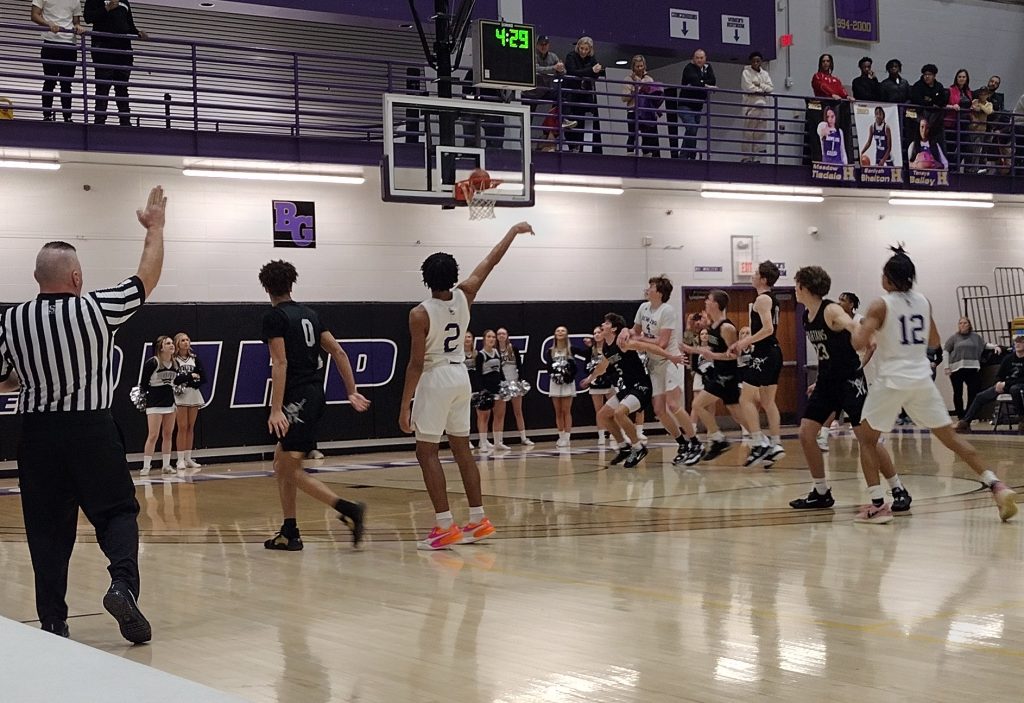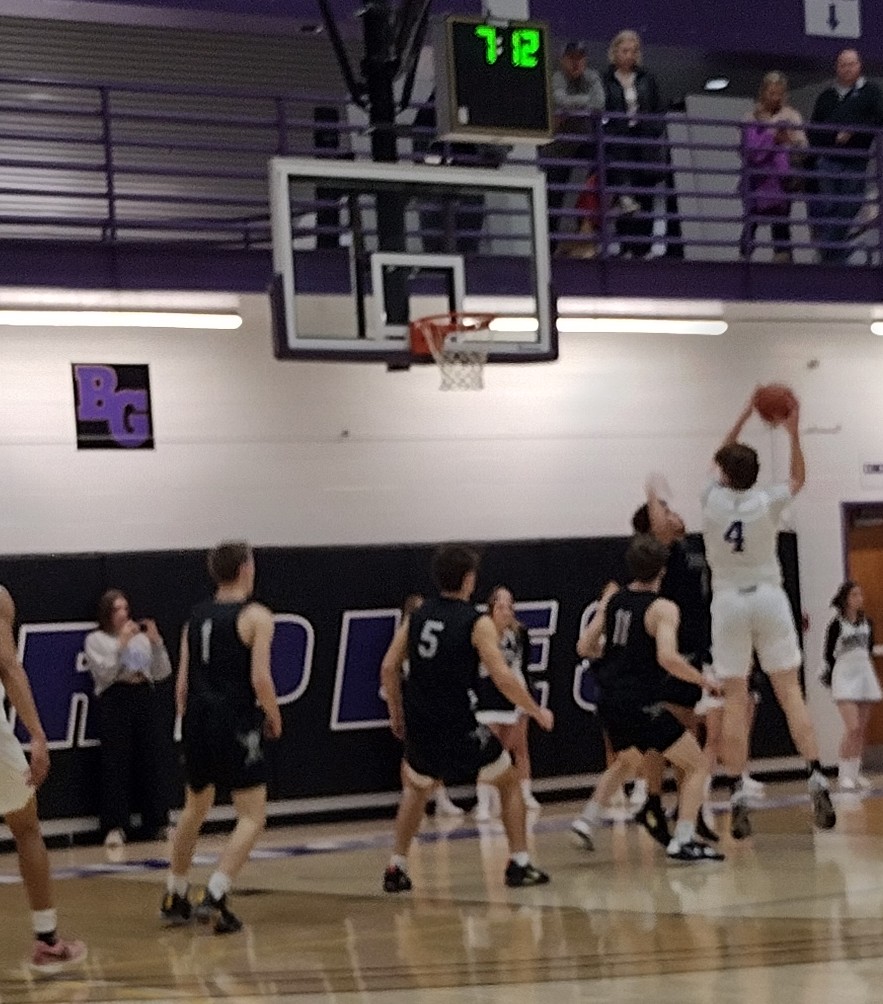 There's a good chance Bowling Green and South Warren will meet again, in the semifinals of the KHSAA's 14th District Tournament, next month at Greenwood High School. No one has to tell DG Sherrill about the stakes of that potential matchup. South's first-year coach, Carlos Quaves, has already made quite an impact on the Spartans' program.
"The 14th District is one of the best in the state," Sherrill said, "and one of us (BGHS and South Warren) won't get a chance to play at Diddle Arena (in the KHSAA's 4th Region Tournament at Western Kentucky University). We don't have any seniors on our roster, but I've told our guys, our youth is no longer an excuse.
"Our juniors are seniors now, our sophomores, juniors, for all intents and purposes. Defense and rebounding, that's where the game is usually won and lost."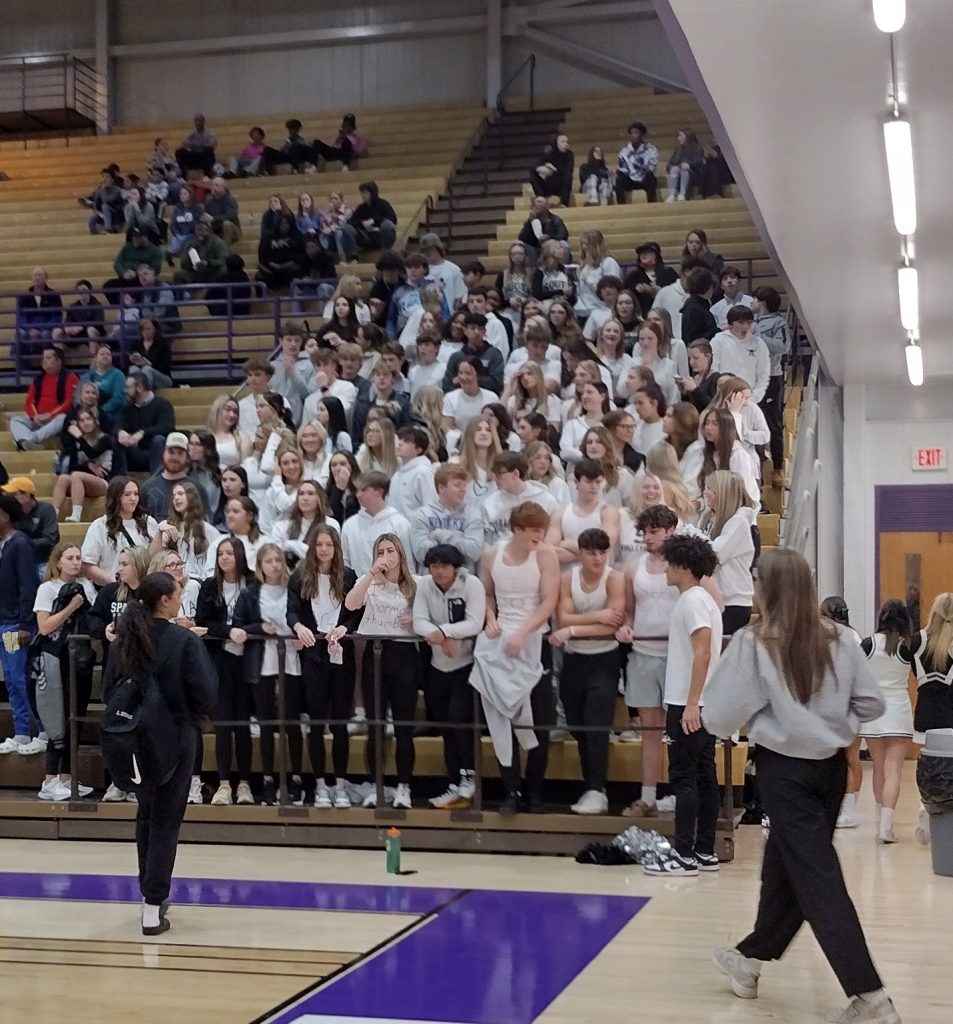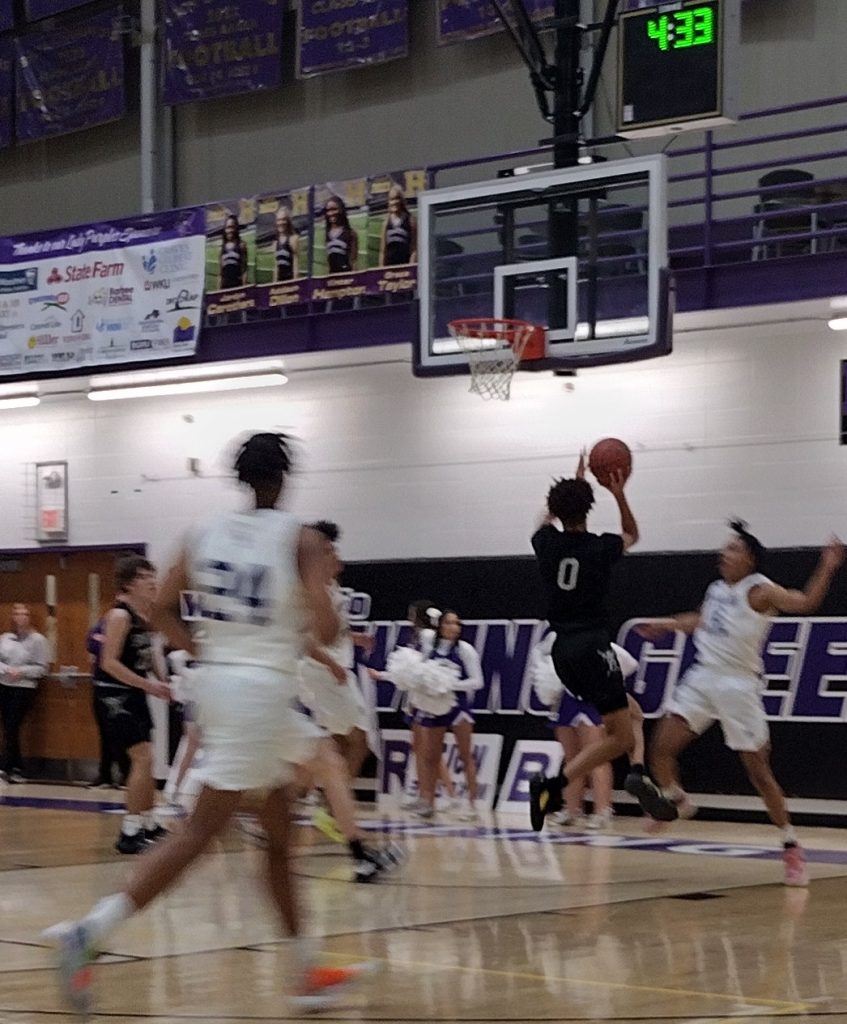 Only five Purples scored in Friday night's game. One of them, sophomore quarterback/guard Deuce Bailey, would be leaving for the University of Arkansas immediately afterward, taking the eight-hour drive to the Ozarks with his father for an official visit with the Razorbacks.
"I'm gonna be sleeping the whole way there," Bailey said with a smile.
Bailey hit a couple critical 3-point field goals and finished the game with 10 points. Ritter had a handful of dunks and blocked shots, bringing the BGHS Arena crowd to life, and the Purples capitalized on that momentum down the stretch.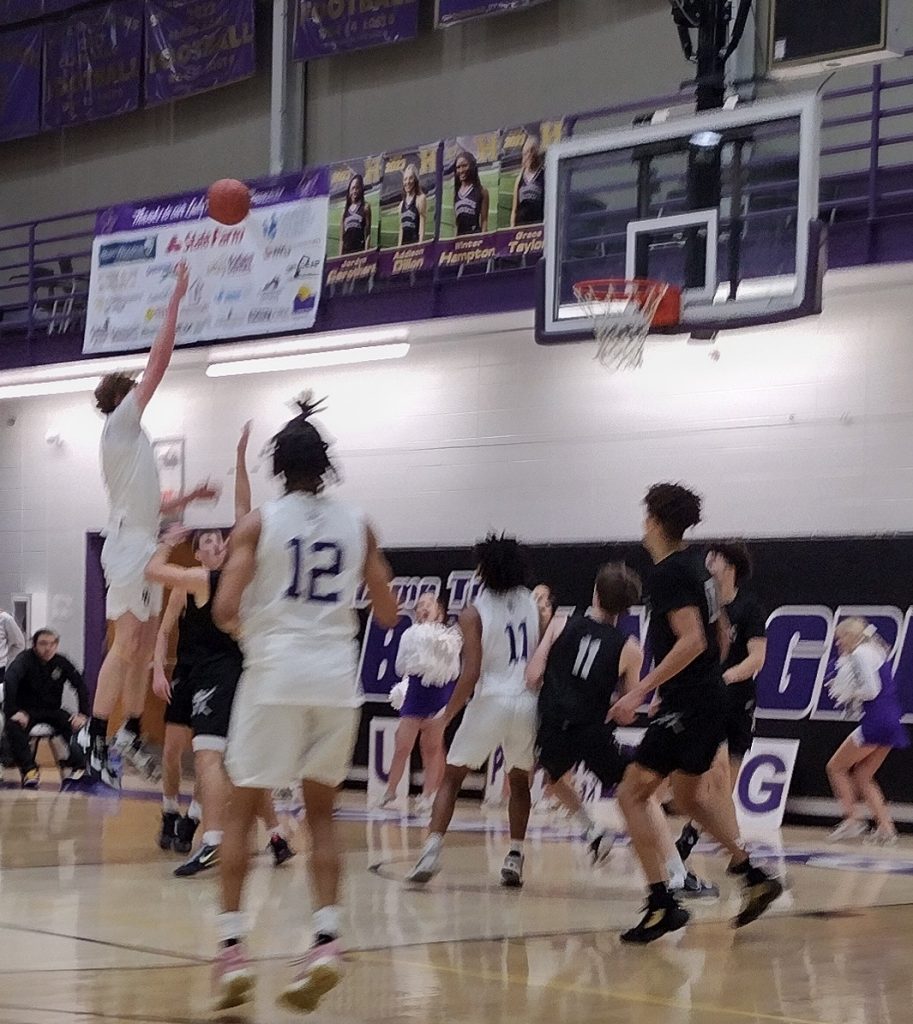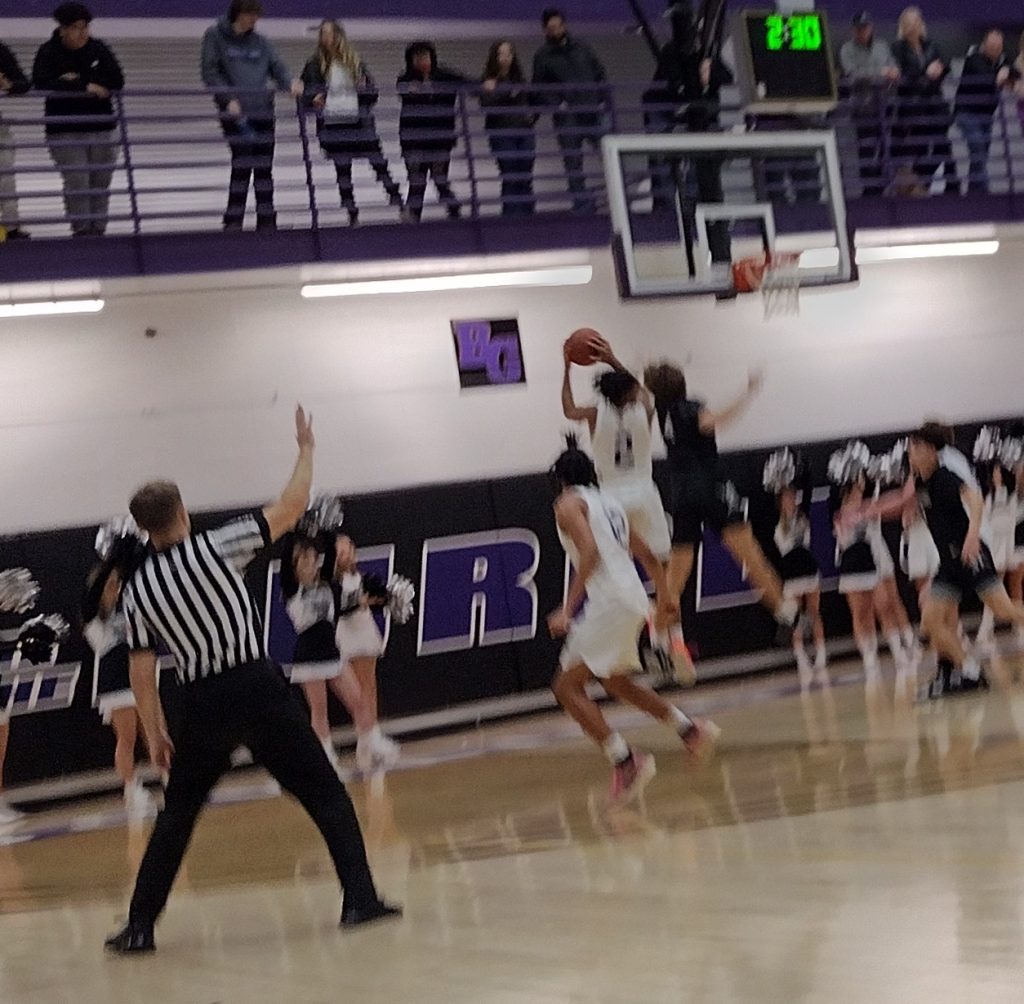 South's Carlos Quaves is just as emphatic about his team's defense. The Spartans will play host to Logan County (7-14 overall) in a non-district game on Saturday evening. Tip-off is scheduled for 5:30 p.m.
"The fourth quarter kind of snowballed on us," South forward Bryce Button said. "Next time, we can't let it affect us. We knew they had a run in them. Just got to get back to work."
That's what Quaves has in mind.
"We weren't good at the free-throw line (3-for-8, for the game) and we had some critical live-ball turnovers that got them going there," Quaves told Micheal Compton of the Bowling Green Daily News. "That (fourth quarter) run really hurt us."
Bowling Green has a full week to prepare for its rematch with Warren Central, which buried Greenwood 91-59 on Friday night. William Unseld's WCHS squad stopped the Purples 54-39 on January 13 at the BGHS Arena.
"The big thing for us is to be engaged, defensively," BGHS guard Deuce Bailey said. "That's what Coach Sherrill wants us to work on. We're looking forward to playing (Warren Central) again."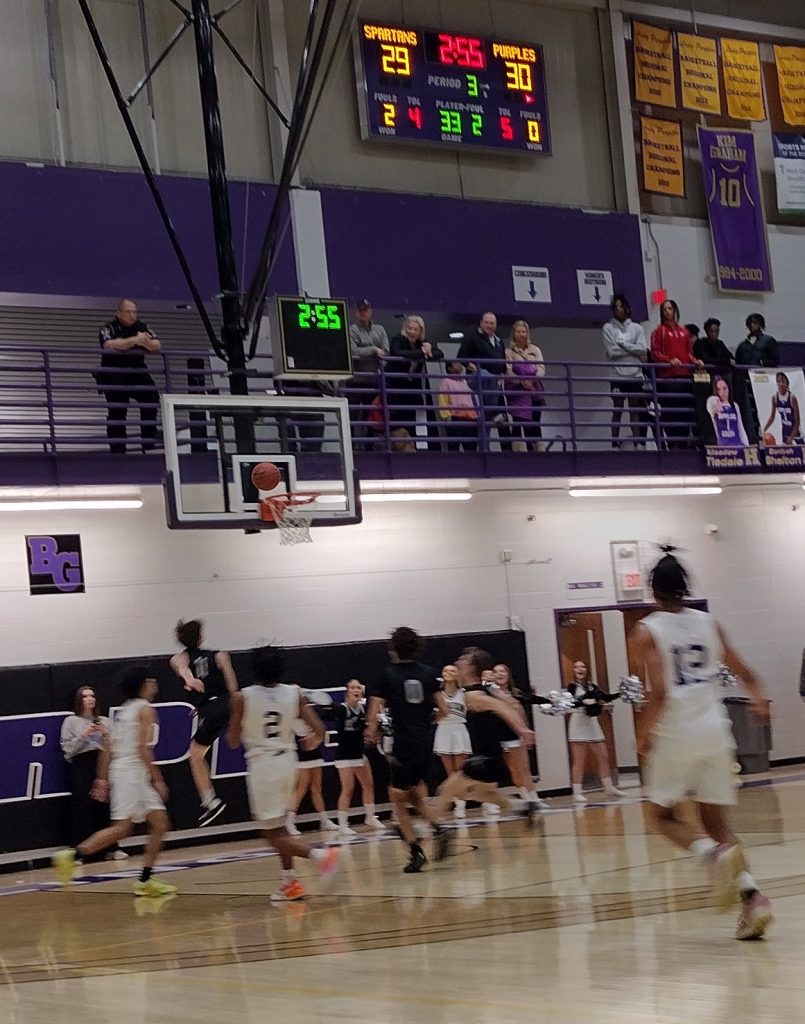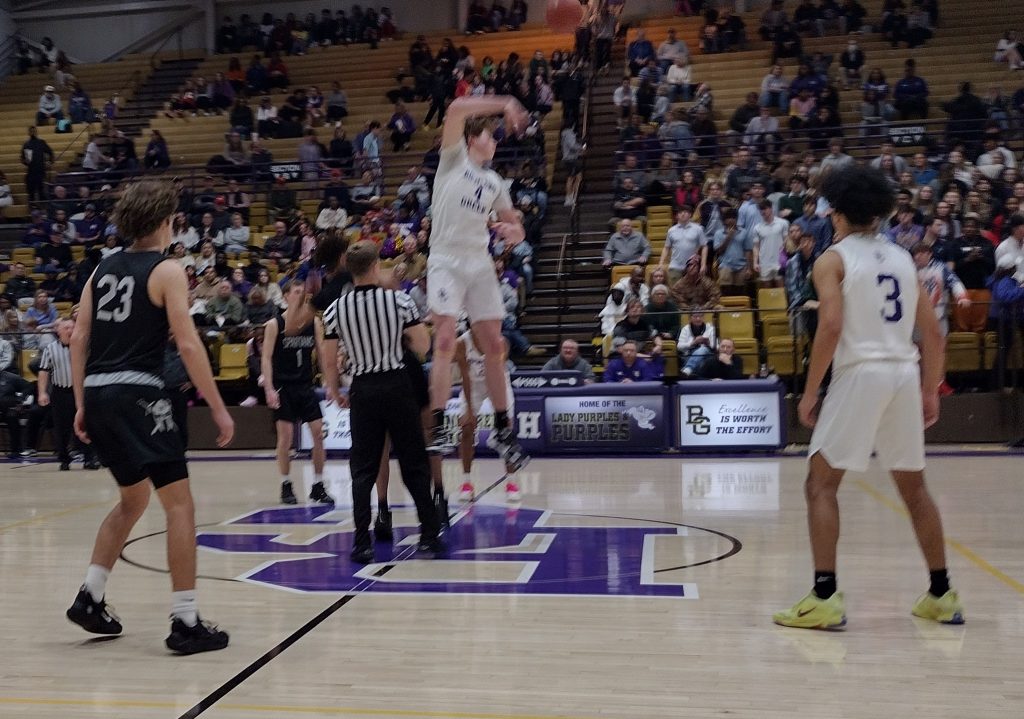 BOWLING GREEN GIRLS 57, SOUTH WARREN 28
Bowling Green wrapped up the No. 1 seed for next month's KHSAA 14th District Tournament at Greenwood High School, limiting South Warren to single-digit scoring in all four quarters on Friday evening.
Bowling Green improved to 14-8 overall and 5-0 in 14th District play, while the Lady Spartans dropped to 11-12 and 3-2, respectively.
"That was our focus, the No. 1 seed for the tournament," BGHS coach Calvin Head said. "We didn't shoot the ball particularly well tonight, but we found another way to win.
"That's important."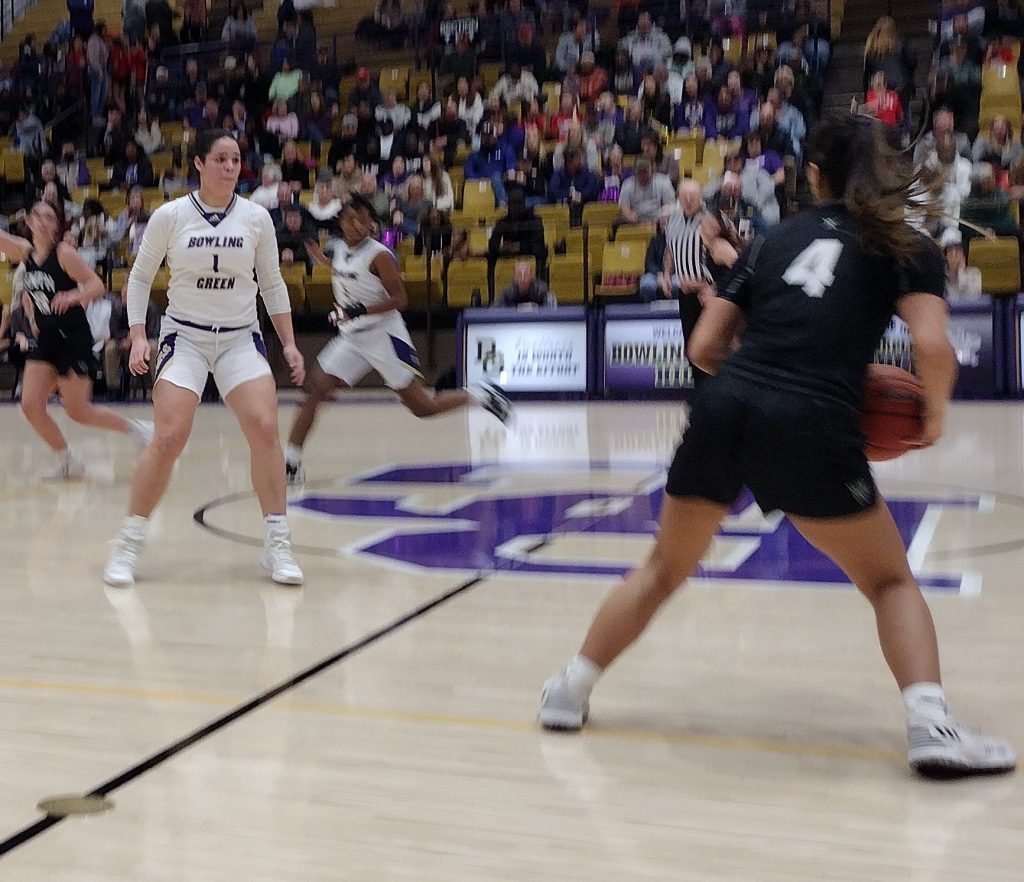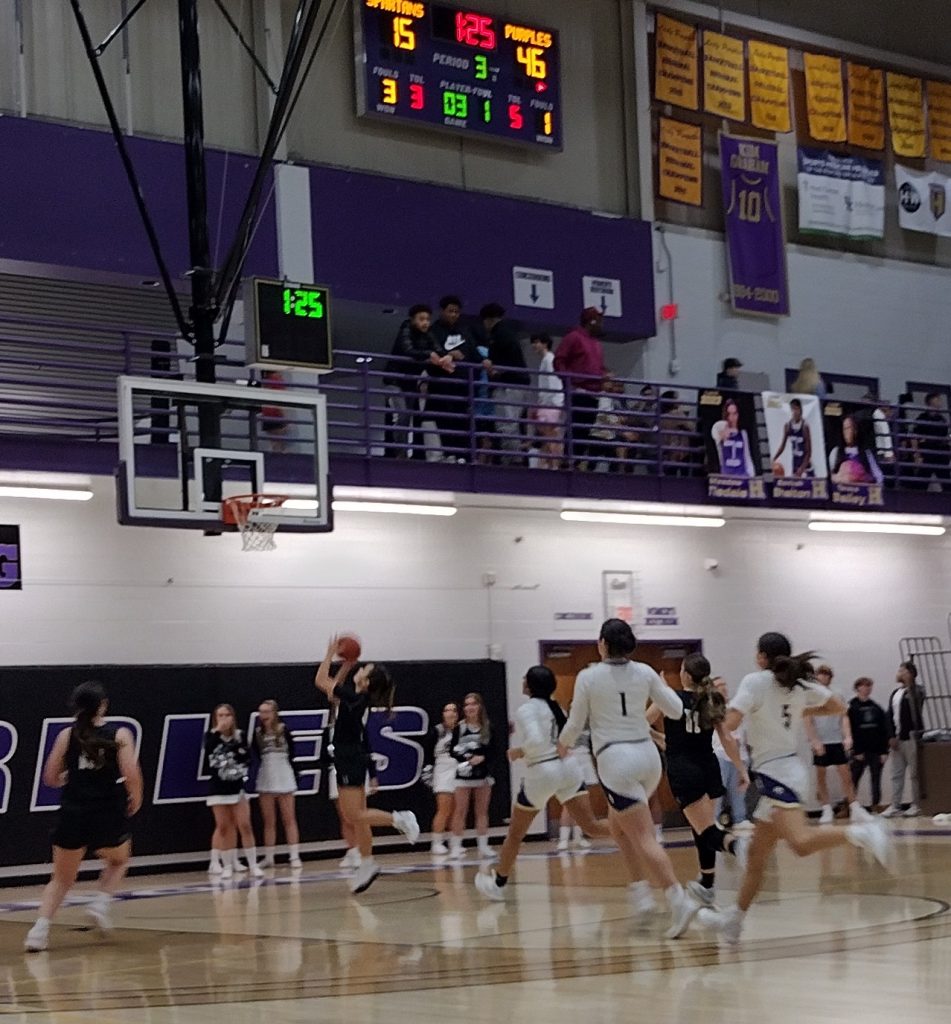 The Lady Purples will scrap with Corbin High School on Saturday night at Lindsey Wilson College in Columbia, Kentucky. Tip-off is scheduled for 6:30 p.m.
BGHS senior center Meadow Tisdale, who has signed with Northern Kentucky University, led the Lady Purples with 19 points. Senior point guard Saniyah Shelton, who is headed for Eastern Kentucky University, had 10 points, and BGHS teammates Tanaya Bailey and Katy Smiley each had seven points.
Bowling Green scored the first 23 points of the second half, putting the issue to rest.
McLaine Hudson led the Lady Spartans with seven points while teammates Mila Munrath and Grace Maxwell each had five. South Warren travels to play Logan County (7-14 overall) on Tuesday night in non-district play.
"When we got the game going fast," Head said, "we were a lot more successful."