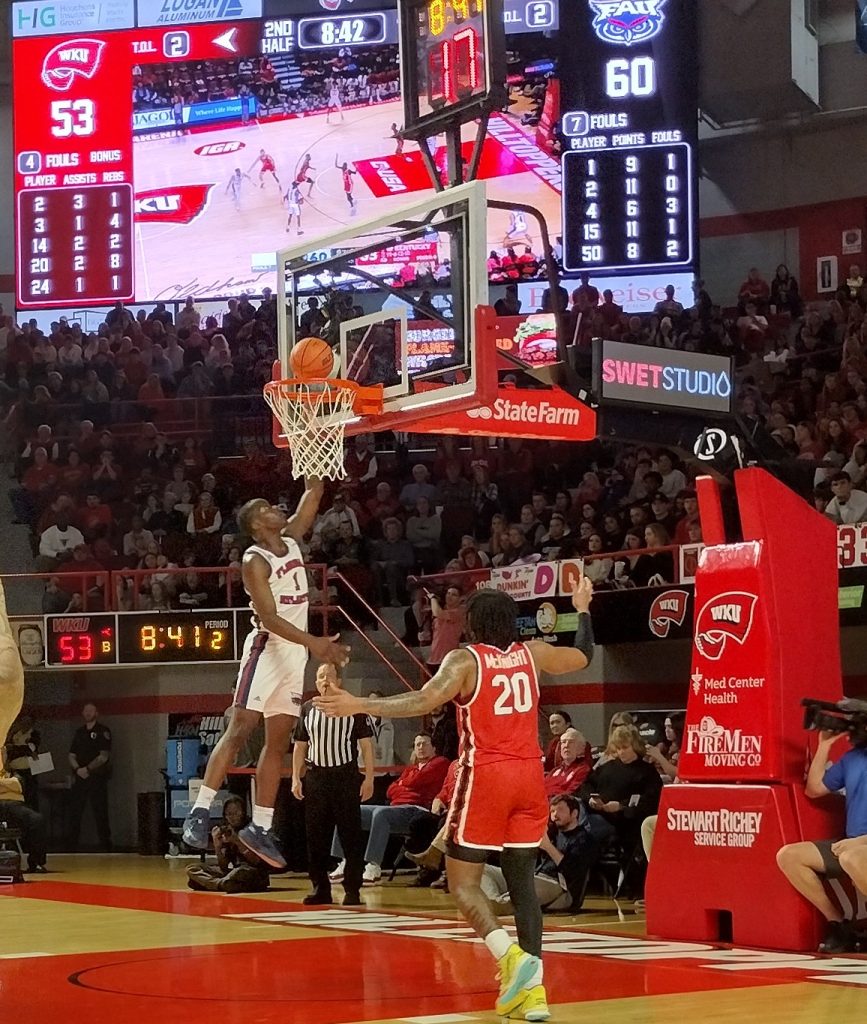 WESTERN AWAITS THE RETURN OF STANSBURY, AKOT
The drama was building, the opportunity was following suit.
The Western Kentucky men's basketball team was scrapping for all it was worth, from the tip-off until five or six minutes into the second half. And then …
Thud.
No. 24 Florida Atlantic University, ranked in the Associated Press Top 25 for the first time in school history, started drilling 3-point field goals.
From all over the place.
The Owls hit the boards, too.
The back-and-forth Conference USA tilt, with 10 lead changes and seven ties, took a definitive turn five or six minutes into the second half.
Florida Atlantic shot 54 percent from the field, including a 5-for-10 performance from 3-point territory, in the final 20 minutes of Monday night's MLK Holiday game at WKU's E.A. Diddle Arena. Pick a spot on the perimeter, the Owls probably hit a 3 from that spot.
Or so it seemed.
Florida Atlantic 76, Western Kentucky 62.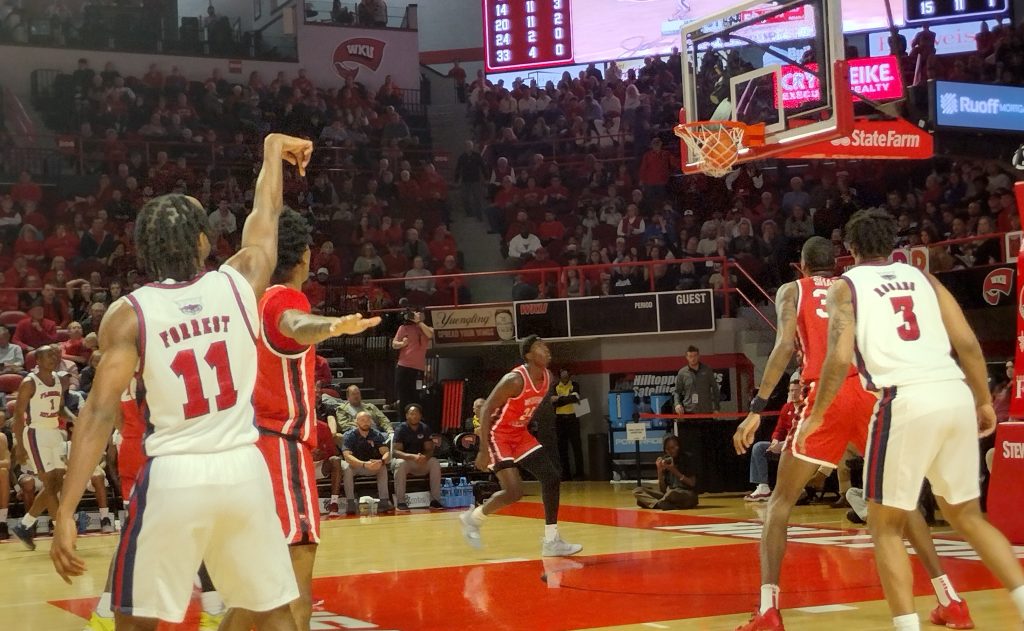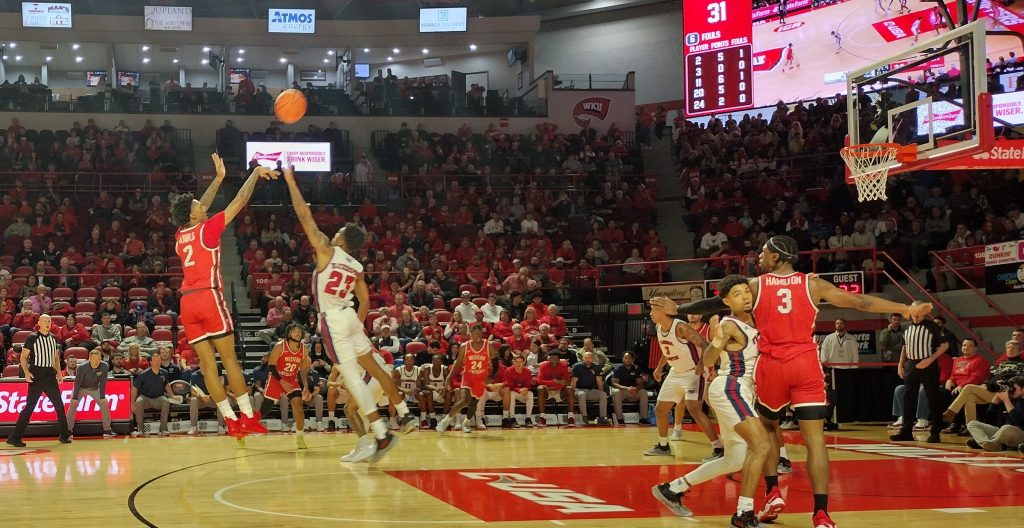 Western is still awaiting the return of seventh-year head coach Rick Stansbury, who has been away from the arena for almost a month with an undisclosed illness.
Emmanuel Akot, the Hilltoppers' versatile sixth-year swingman from Winnipeg, Manitoba, has missed WKU's last two games and is in the concussion protocol. The crowds are coming back at Diddle — there was a paid turnout of 5,206 on Monday night — but it emptied pretty early in this one.
Florida Atlantic was that good. The Owls (17-1 overall) won for the 16th consecutive time while improving to 7-0 in Conference USA play. Western's modest three-game winning streak came to an end, dropping the HIlltoppers to 11-7 overall and 3-4 in Conference USA.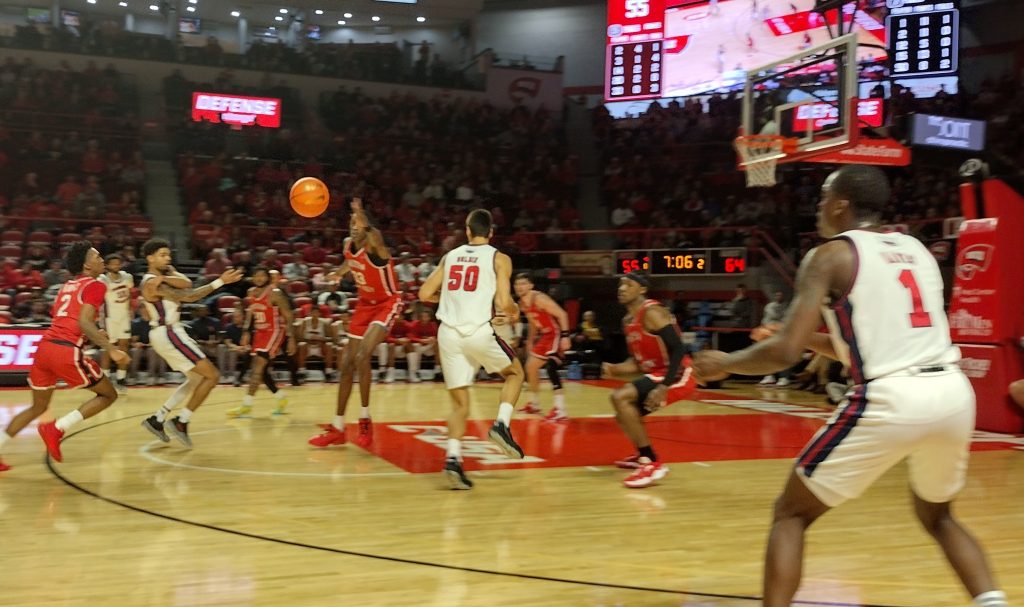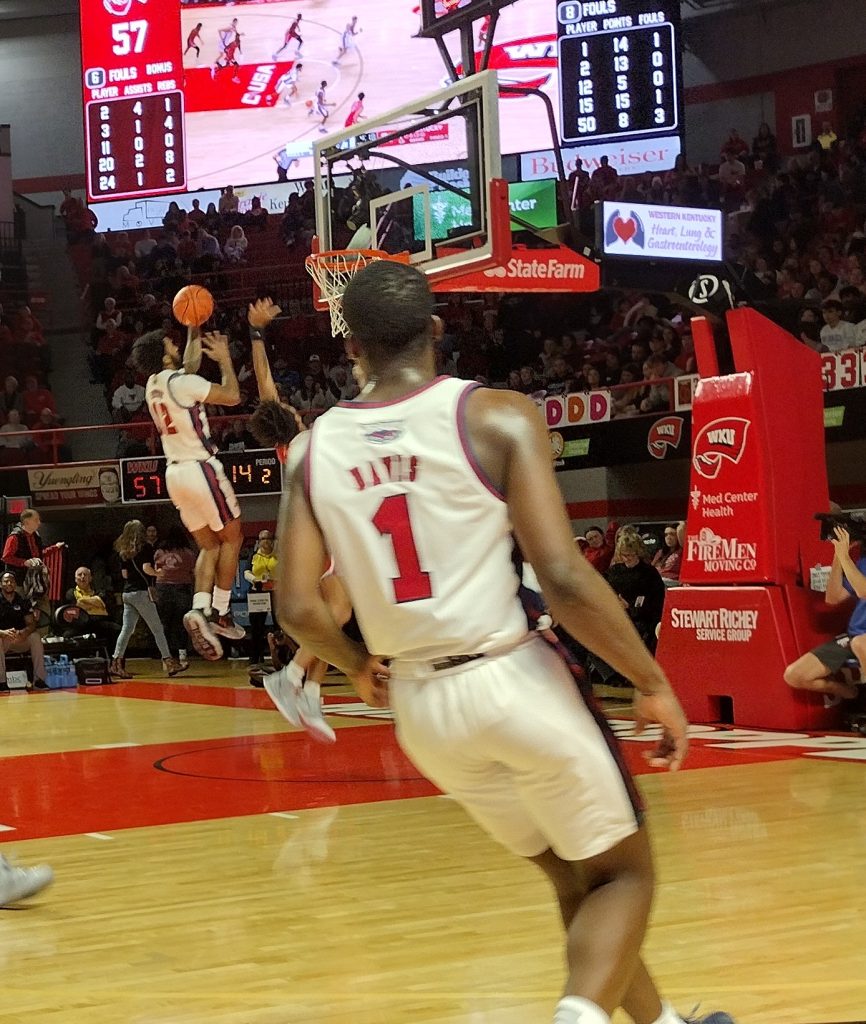 Western Kentucky was looking for its first victory over a Top 25 opponent since its 83-75 triumph over the University of Wisconsin on December 29, 2018, and for a while Monday night, it seemed like a definite possibility.
Then the Owls found a rhythm and left the Hilltoppers with a mouthful of exhaust.
"They were hitting everything they threw up," senior WKU guard Luke Frampton said.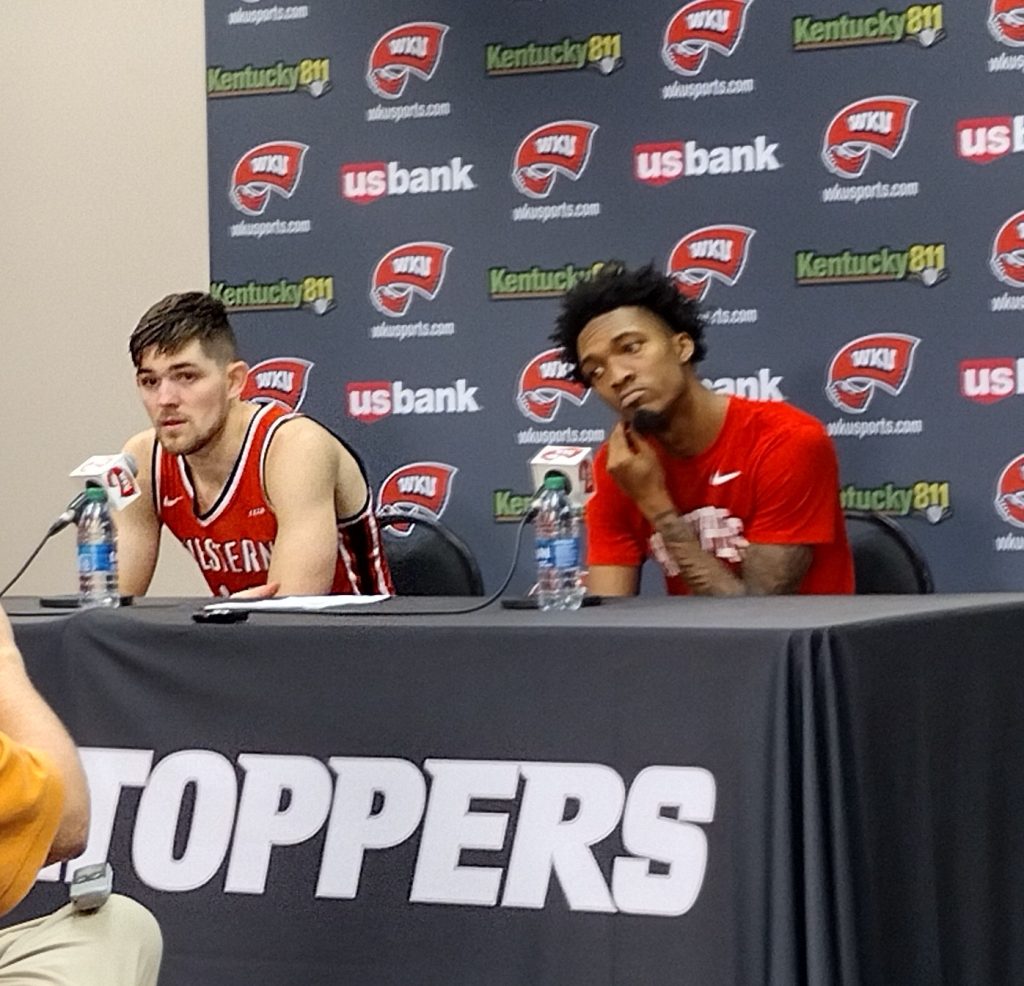 Florida Atlantic hit 14 of 26 shots in the second half, including the aforementioned 5 for 10 showing at the 3-point line, to take control and send the WKU fans home a little early.
WKU associate head coach Phil Cunningham, filling in for Stansbury for the eighth consecutive game, pushed the right buttons for a while. Frampton got hot from 3-point range in the first half, only to spend the bulk of it on the bench with two fouls. Junior WKU guard Dayvion McKnight gave his team his typical full night's work, logging more than 38 minutes on the floor while finishing with a team-high 15 points and nine rebounds.
It just wouldn't be enough.
Especially on the boards.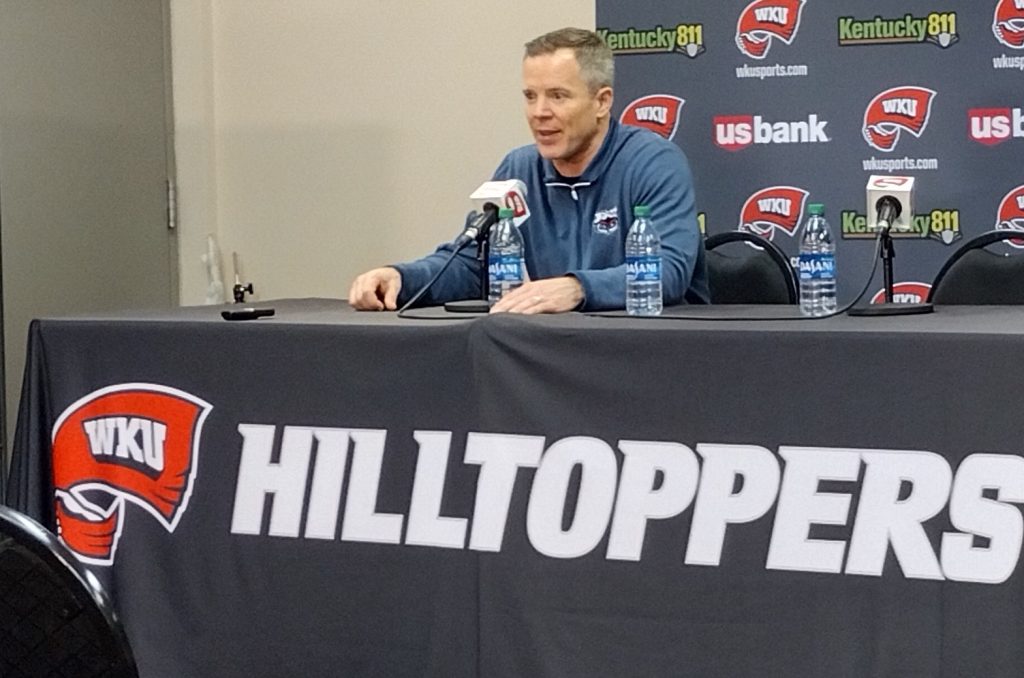 "Year in, year out, we're one of the better rebounding teams in the league," FAU coach Dusty May said.
The Hilltoppers seemed to notice.
Florida Atlantic finished with a staggering 45-23 rebounding advantage. Western had four offensive rebounds for the entire game.
"They switch everything (defensively), it's almost like playing against a zone," Cunningham said. "We wanted to attack those switches, and get to the free-throw line."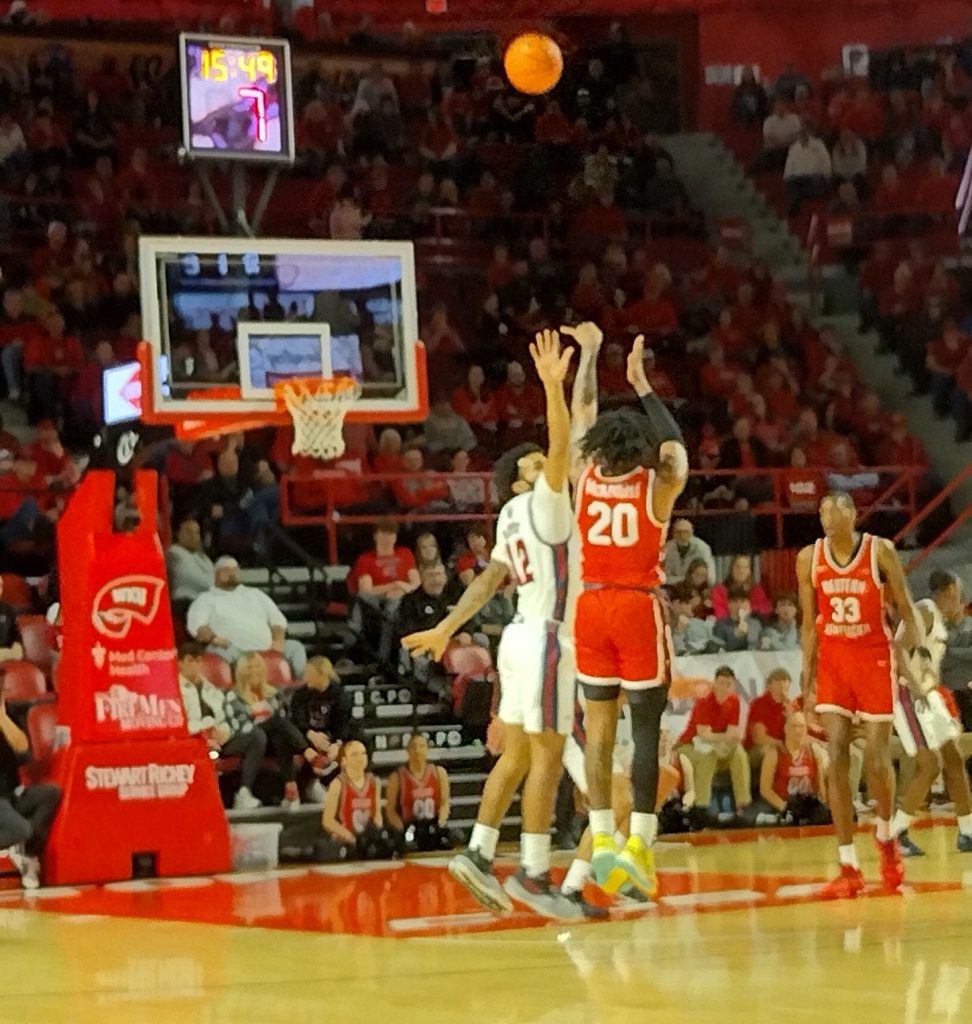 The Owls had other ideas, of course, and 7-foot-1 FAU center Vindislav Goldin, a sophomore from Nalchick, Russia, was effective, even in limited (20-plus) minutes.
Jamarion Sharp, WKU's 7-foot-5 senior center, became the school's all-time leader in blocked shots, in less than two seasons, but he played roughly 11 minutes in the second half, when Florida Atlantic started hitting shots with remarkable accuracy.
"They came into a hostile environment and played really well," Cunningham said. "All the credit goes to them … It was a great atmosphere …
"We had a bad 15 minutes. They're a legit Top 25 team. They're tough. Physical. (The rebounding) really stood out in the second half."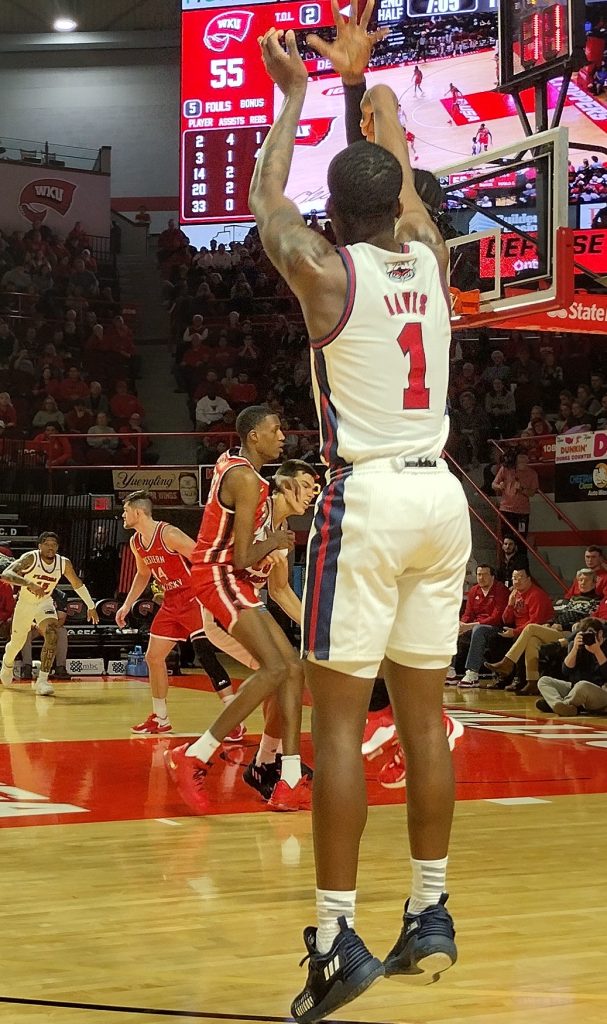 Seven different FAU players hit 3-point field goals on the night, led by redshirt freshman guard Nick Boyd, who hit 6 of 10 shots — 3 of 6 from downtown — while leading the Owls with 16 points, four rebounds and four assists.
Boyd also had three of Florida Atlantic's nine steals, and he had plenty of help from his FAU friends — Johnell Davis (14 points, four assists), Alijah Martin (15 points, off the bench, and five rebounds) and Jalen Gaffney (five points, four assists).
"They spread you out, they play four guards all the time," Cunningham said. "(The loss) will hurt for a while, but tomorrow, there's a train coming at you.
"The game got away from us."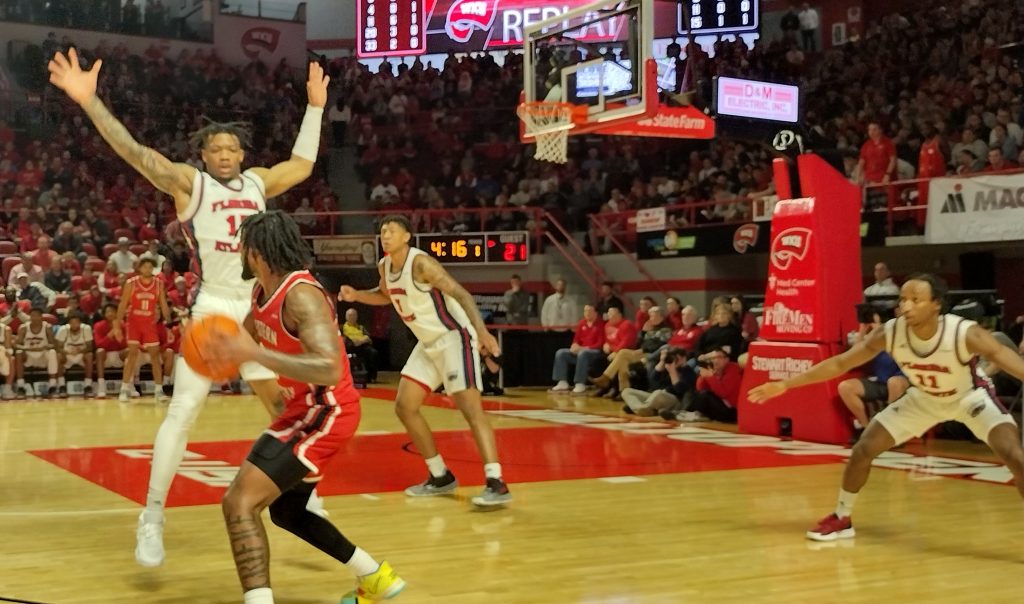 Western led by eight points with roughly six minutes left in the first half. Backup WKU guard Sonny Rawls drilled a 3-pointer from the left wing to make it 26-18, and the crowd was getting louder with every possession.
Nick Boyd delivered two 3-point field goals — a long 3 from the right wing, and a stop-and-pop 3 the next time down the floor — and the Owls quickly grabbed the lead in the final moments of the first half.
Then, after the break, Florida Atlantic was all business in taking control at both ends of the floor. The Owls had 13 second-chances points in the second half, while outrebounding the Hilltoppers 23-7.
That's right, 23-7.
At Diddle Arena.
"We had a bad 15 minutes," Cunningham said, repeating himself as though he was confounded as anybody.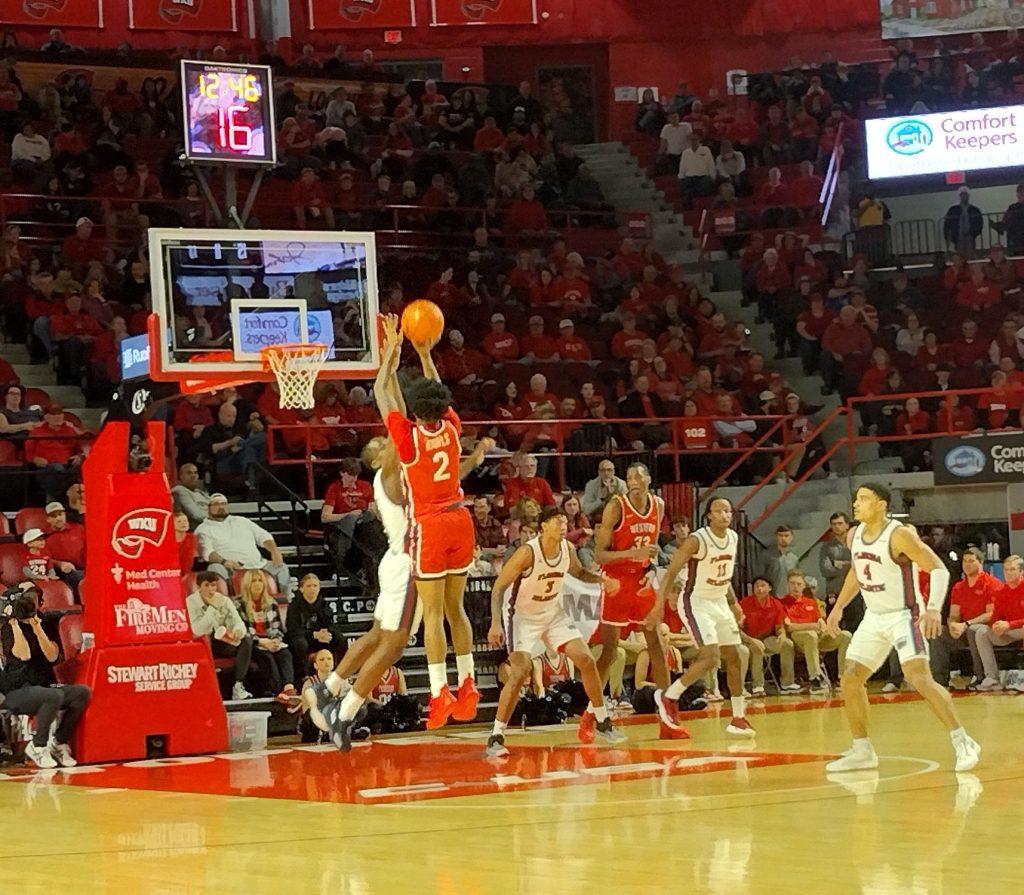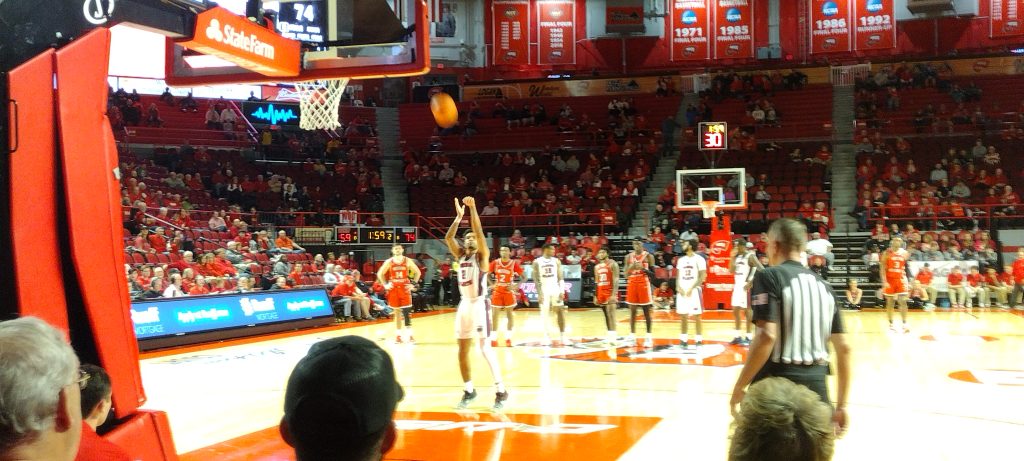 "We're maniacal, about five guys rebounding the basketball," FAU coach Dusty May said. "Other than Vladislav (Goldin), we're not a real big team. Our guys have been able to find a way to win."
Cunningham has been staying in contact with Stansbury regularly, and he expects Emmanuel Akot back in the lineup for Thursday's road game against Louisiana Tech.
Western Kentucky hasn't reached the NCAA Tournament since the 2013 season, and the Hilltoppers have only made two NIT appearances since Rick Stansbury's arrival in 2016.
They weren't shy about their NCAA Tournament goals in the formative part of the season, and the only way it is going to happen now is by winning the Conference USA Tournament championship for the first time in school history.
There's enough talent on board, to make it happen.
"Coach (Cunningham) was telling us in the locker room that we can't let one bad half define us," WKU senior guard Luke Frampton said. "That's what we've got to do, we've got to get back to work."