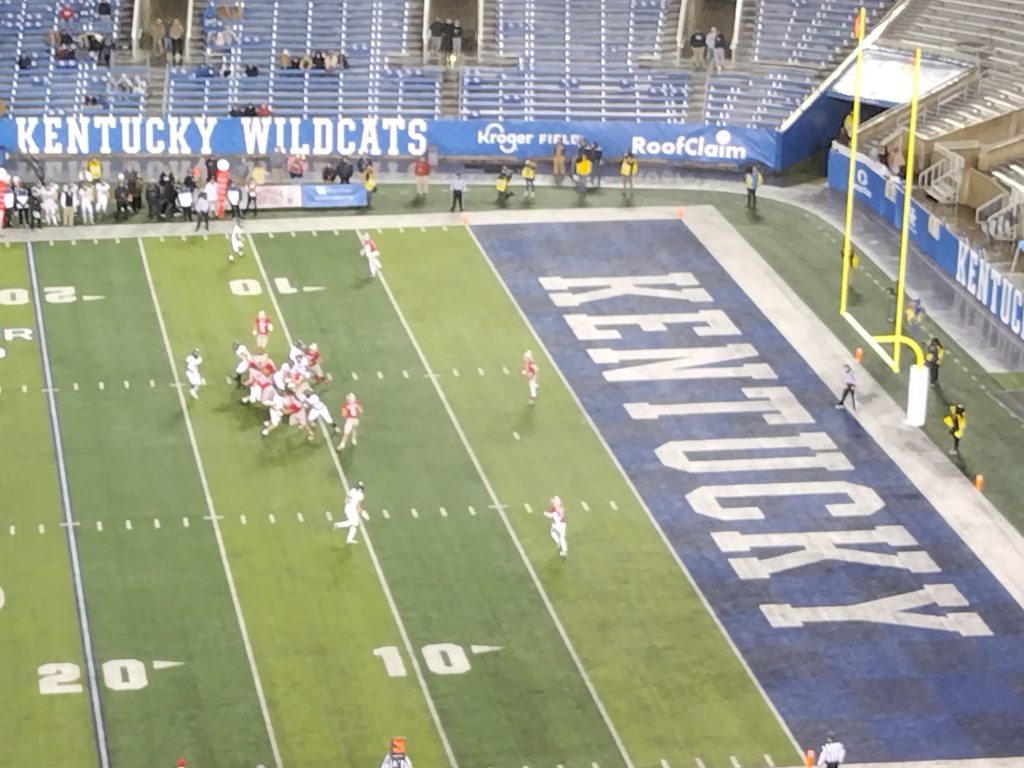 PURPLES FACE LEXINGTON'S FREDERICK DOUGLASS HIGH SCHOOL ON SATURDAY NIGHT; PIKEVILLE, BEECHWOOD CLAIM KHSAA STATE TITLES
LEXINGTON — Greetings from the University of Kentucky's Kroger Field.
We're one third through the KHSAA's Championship Weekend, with traditional powers Boyle County and Corbin High School on the field, as we speak, in the Class 4A state championship game.
Bowling Green High School (12-2 overall) faces Lexington's Frederick Douglass High School (14-0) in the finale on Saturday night, with the kickoff set for 8 p.m. Eastern Standard Time.
Bowling Green will leave the BGHS campus after lunchtime on Saturday for the three-hour bus ride to Lexington, and Frederick Douglass looms as the favorite based on its regular-season prowess and unbeaten record, against a challenging schedule.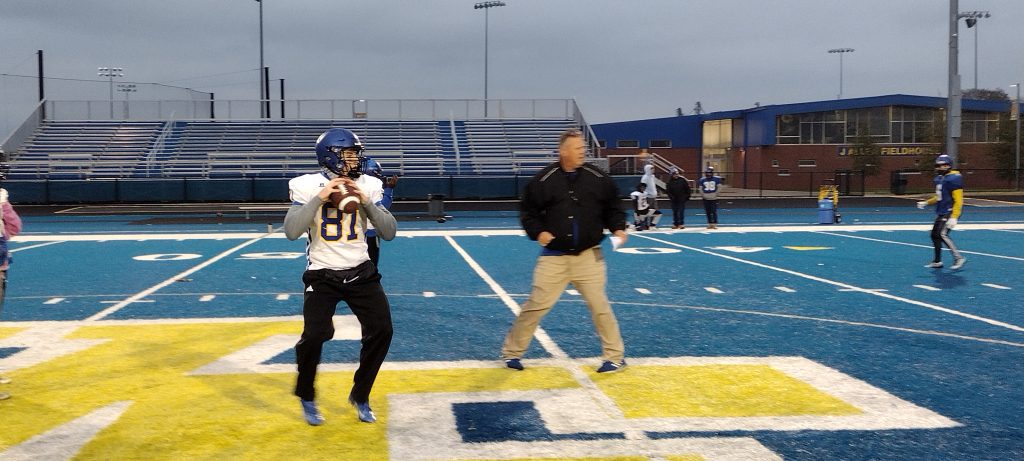 After the Class 2A title game, Beechwood's 14-13 victory over perennial contender Mayfield, two coaches from South Central Kentucky — Warren East's Jeff Griffith and Allen County-Scottsville's Brad Hood — were recognized on the field, Griffith for regional Coach of the Year honors and Hood for posting his career 100th victory with the Patriots.
Griffith guided Warren East to a 12-1 finish this season, bowing out of the KHSAA Class 4A playoffs with a 49-21 loss to visiting Franklin County. Allen County-Scottsville struggled through a 3-8 season, but Hood guided the Patriots to 18-14 upset of Class 6A Barren County in the final week of regular-season play.
(I covered that game. AC-S senior quarterback Peyton Cope basically willed the Patriots to victory on a cold night in Glasgow, on a Thursday night game, before Logan County eliminated AC-S in the opening round of the 4A playoffs, claiming a 35-14 victory in Russellville.)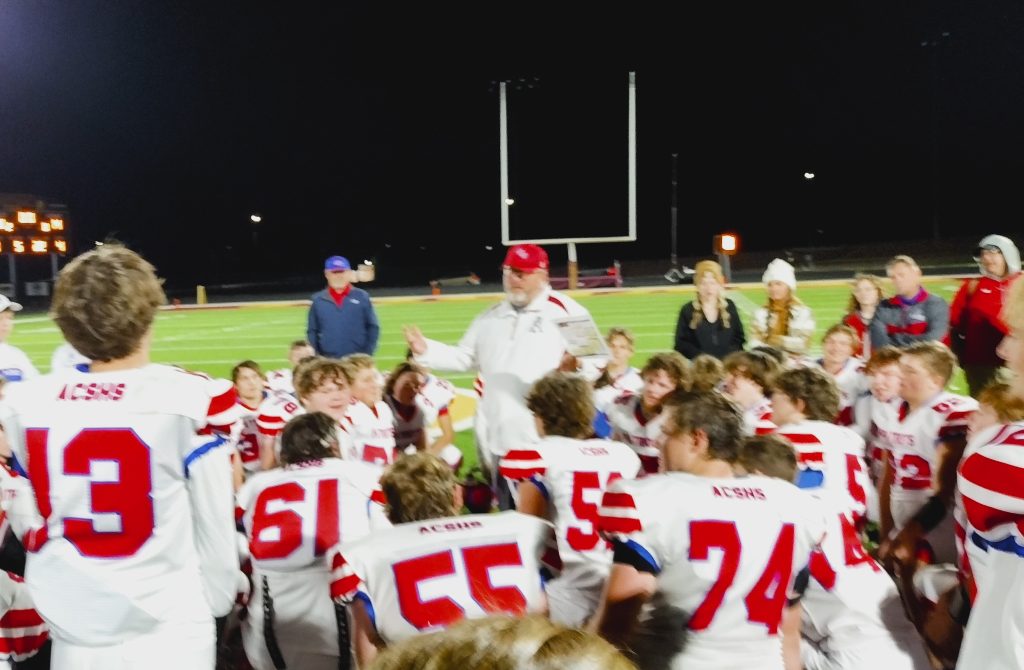 The first game today, the KHSAA Class 1A title tilt, Pikeville crushed Raceland 41-9 to repeat as state champions. Pikeville outlasted Mikie Benton's Russellville squad in the Class 1A championship game last year, winning 30-26.
In Class 2A, we had a big upset as Beechwood squeezed past the Mayfield Tigers 14-13. Beechwood's Chase Flaherty rushed for 115 yards and a fourth-quarter touchdown as Beechwood completed an impressive 14-1 season.
Mayfield trailed for much of the game but had a chance to force an overtime when Zane Cartwright hit Tigers teammate Isaac Stevenson for a 9-yard touchdown pass with 1:13 left in regulation.
The score trimmed Beechwood's lead to 14-13, but Lincoln Suter's extra-point attempt hit the left upright, and Beechwood was able to run out the clock.
Corbin, which is unbeaten in 14 games, and traditional power Boyle County (12-2) are scrapping the Class 4A championship game as we speak. Boyle County scored in the final minute of the second quarter, taking a 20-13 lead into the locker room at halftime.
Boyle County is looking for its 11th state championship. The Rebels, last year's KHSAA Class 4A state champions, traveled to Bowling Green in mid-September and defeated Mark Spader's BGHS squad 35-21.
(UPDATE, BOYLE COUNTY DEFEATED CORBIN 32-26.)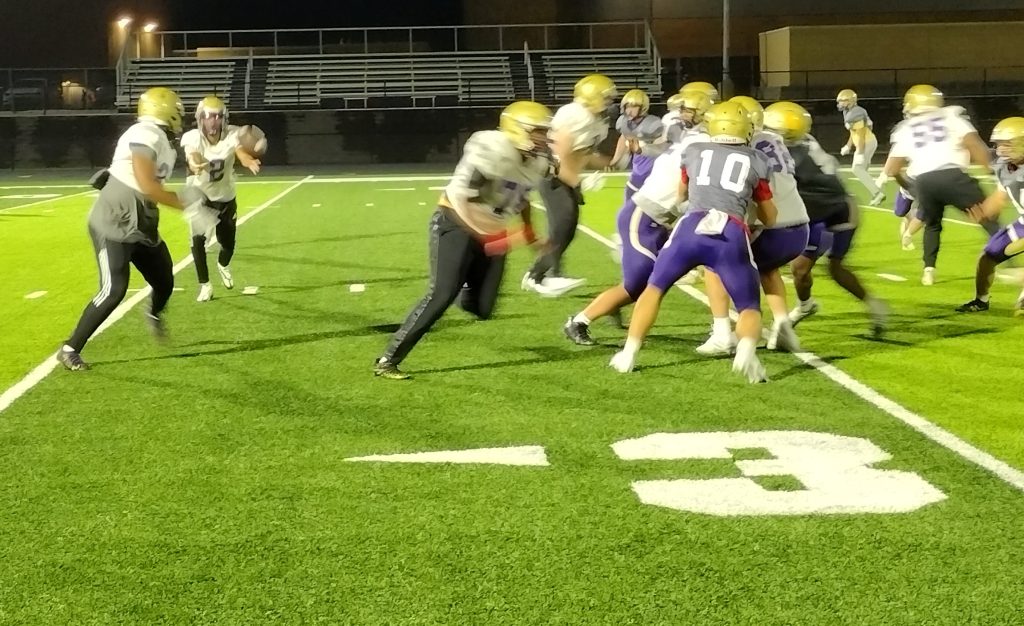 Since then, the Purples have won eight of their last nine games.
Well, I'm gonna skate and check into the hotel. I'll be here for the KHSAA Class 6A championship game on Saturday afternoon, pitting Louisville's Male High School (10-4) and Bullitt East (13-1).
Thanks for reading.