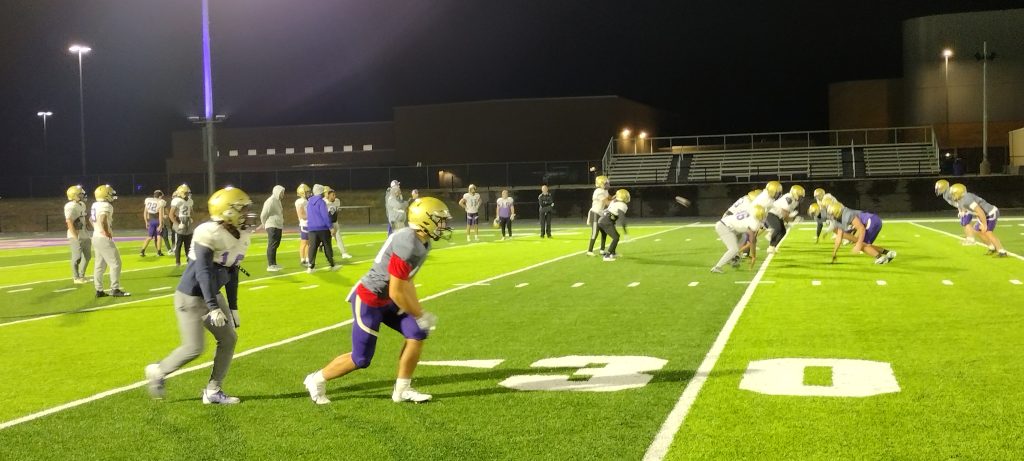 BOWLING GREEN AIMS FOR SCHOOL'S EIGHTH STATE TITLE
Lexington's Frederick Douglass High School opened its doors just 5.5 years ago, but head coach Nathan McPeek and the Broncos have quickly established themselves as a top-flight high school football program.
Frederick Douglass reached the KHSAA Class 5A state championship last year, only to fall short in a 38-26 loss to Caden Veltkamp and South Warren High School at the University of Kentucky's Kroger Field.
Now, the Broncos are back. They're undefeated, and one victory away from the 5A state title.
It isn't exactly old hat at Bowling Green High School, but the Purples know their way around the KHSAA's Championship Weekend themselves.
Bowling Green (12-2 overall) squares off with No. 1-ranked Frederick Douglass (14-0), in the final game of the weekend, Saturday night's Class 5A state championship game at Kroger Field. Kickoff is set for 8 p.m., Eastern Standard Time.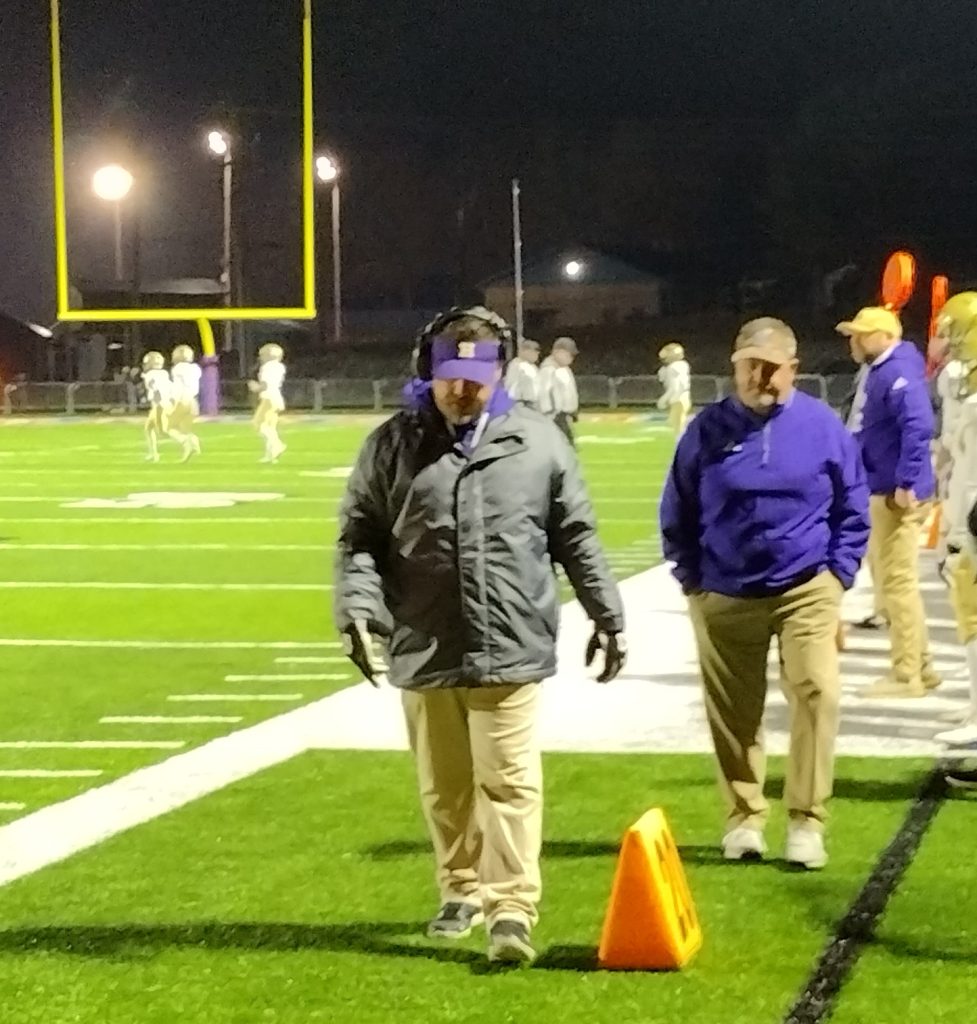 "You've been hearing about Frederick Douglass all season," BGHS coach Mark Spader said. "They've been on top of the polls. They're dominant up front, defensively. They're very good, obviously.
"We've done everything we can to get our guys ready for this game. We want them to be relaxed, but confident. Ready to play."
Bowling Green is looking for its second KHSAA state championship in three years, and the eighth in school history. The Purples used a suffocating defense to turn back Owensboro High School, 17-7, in the title game two years ago. Junior linebacker Tyler Moore was named the game's Most Valuable Player.
The Purples relied on that defense for the most part of the 2020 season, but this squad is built a little differently.
These guys can put up some points.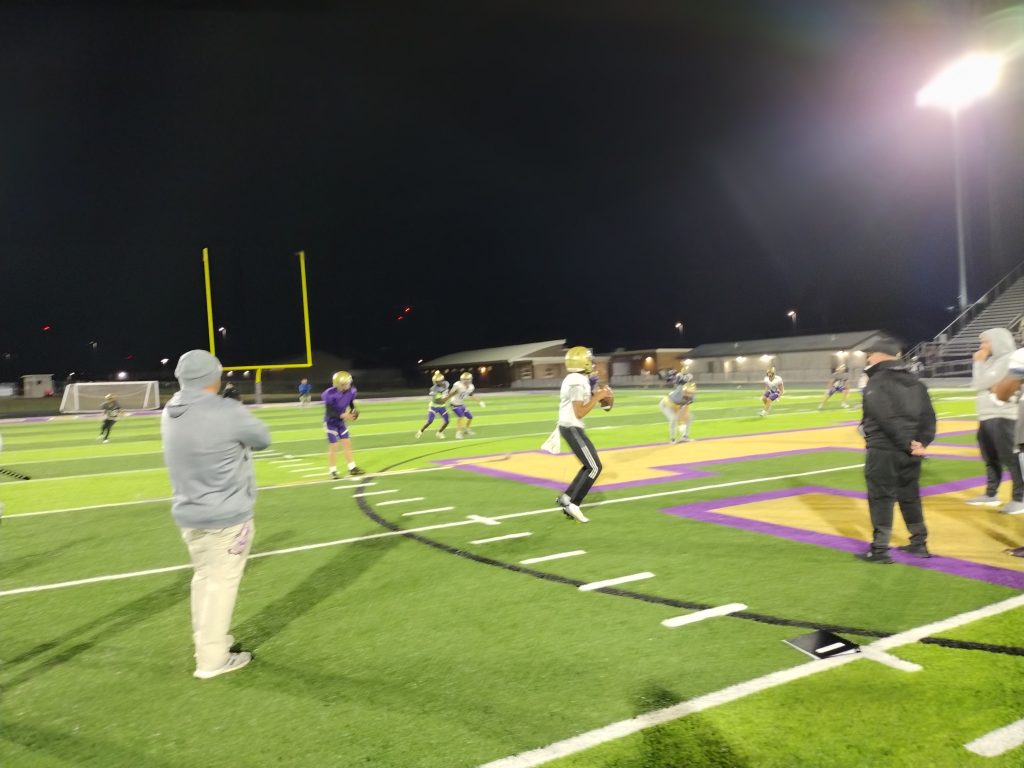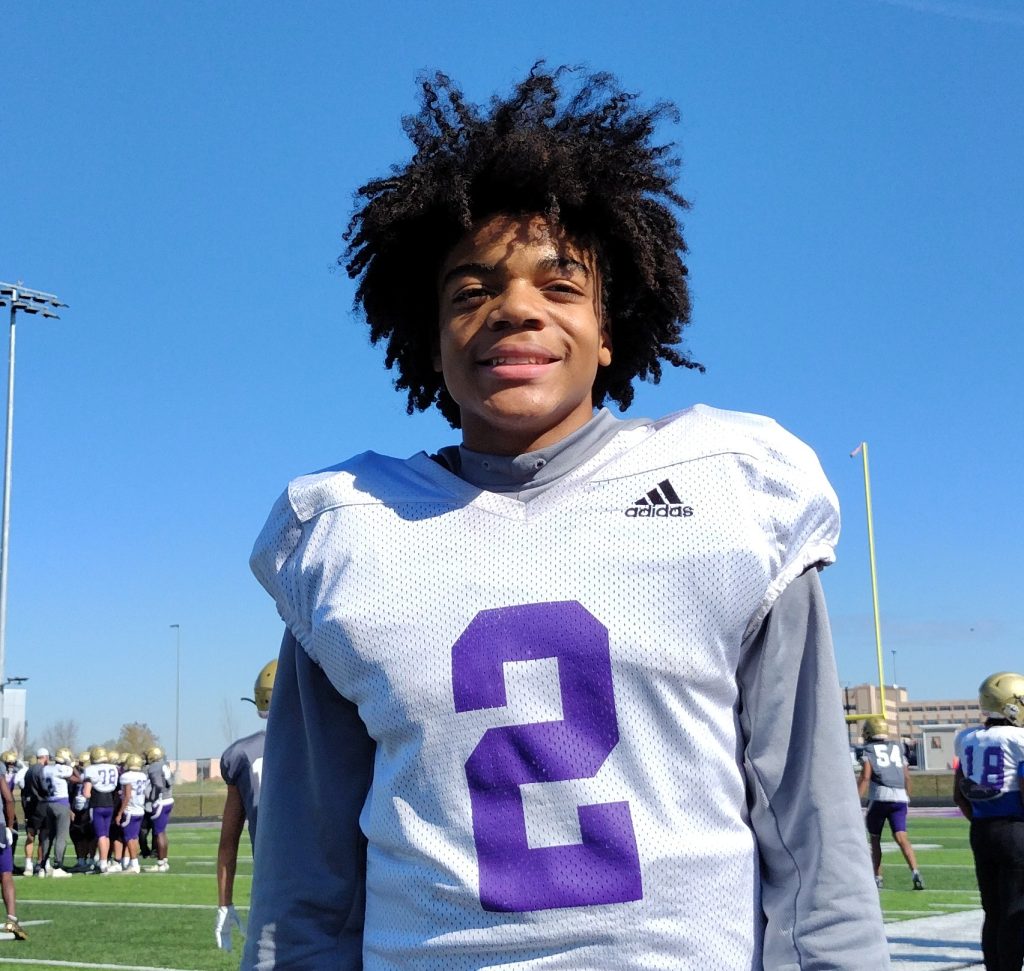 It'll be a tall order, given the Broncos' defensive prowess, but Bowling Green has become a prolific offensive team in sophomore Deuce Bailey's second season as the Purples' starting quarterback.
Bailey endured plenty of ups and downs after replacing BGHS senior Spencer Newman as the Purples' starter four games into the 2021 season. Bowling Green followed suit, as a team, getting swept in two games by arch-rival South Warren to finish 6-6 overall.
Bailey experienced more success as a freshman guard for the Bowling Green boys basketball team, which was the KHSAA 4th Region runner-up. BGHS coach DG Sherrill's squad bowed out with a 23-6 record after a loss to Warren Central in the 4th Region championship game at WKU's E.A. Diddle Arena.
Then Bailey went to work on his football skills.
For months.
The Purples have become an explosive offensive team in Bailey's second season under center. The 6-foot-1, 180-pound sophomore has passed for 2,393 yards and 33 touchdowns this year, in 14 games, while throwing only seven interceptions. He's also a running threat when he breaks the pocket, with 375 yards and three touchdowns on the ground.
"We have a big support system at Bowling Green," Bailey said. "The coaches, the players. (Senior center) Isaiah (Martin), he's been like a big brother to me. He's taught me a lot. I know I can trust him.
"All the guys have been dialed in, this week. We didn't have a great practice Tuesday, but it's gone a lot better since then."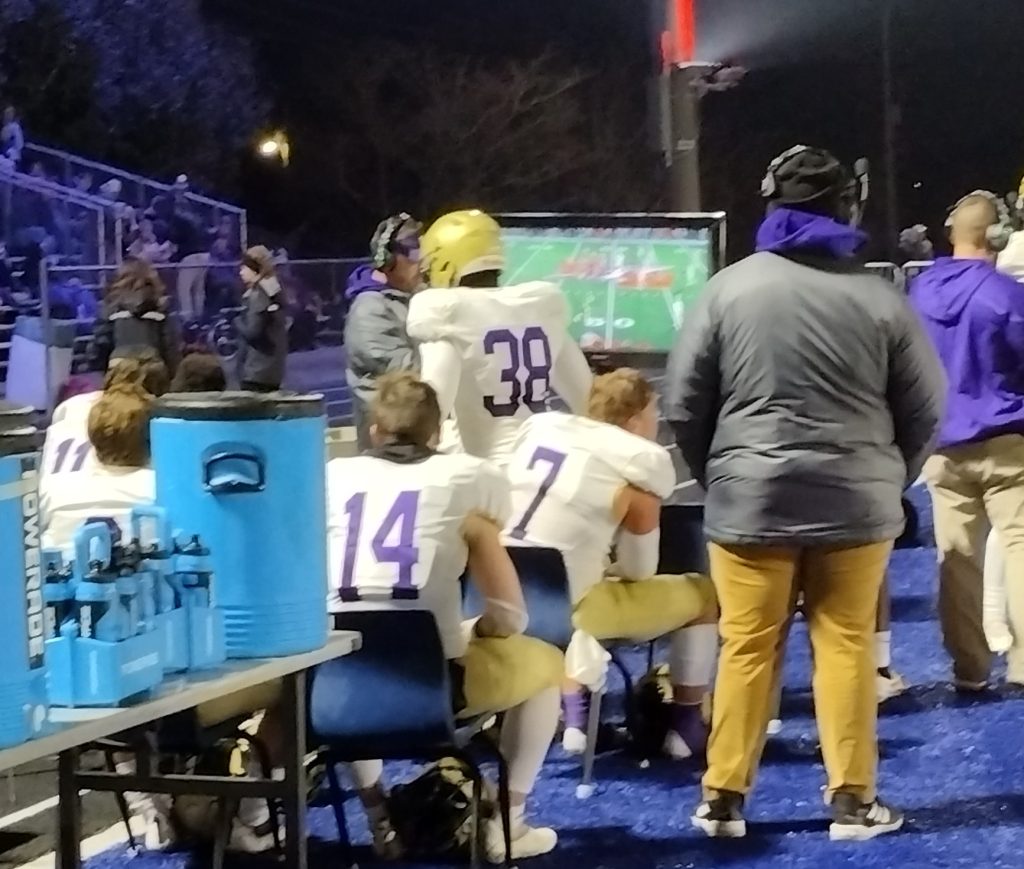 Frederick Douglass has used an air-tight defense to thrive over the course of a dominant season. The Broncos have given up just 63 points in 14 games, while scoring 583 points themselves. Martin said the Purples' offensive line is up for the challenge, and they've played a critical role in Bowling Green's return to Championship Weekend.
BGHS coach Mark Spader said it will be a critical matchup, but he likes what the Purples have done on the offensive line. Bailey had all kinds of time to throw in last week's 47-20 victory over Southwestern High School in the KHSAA Class 5A semifinals in Somerset.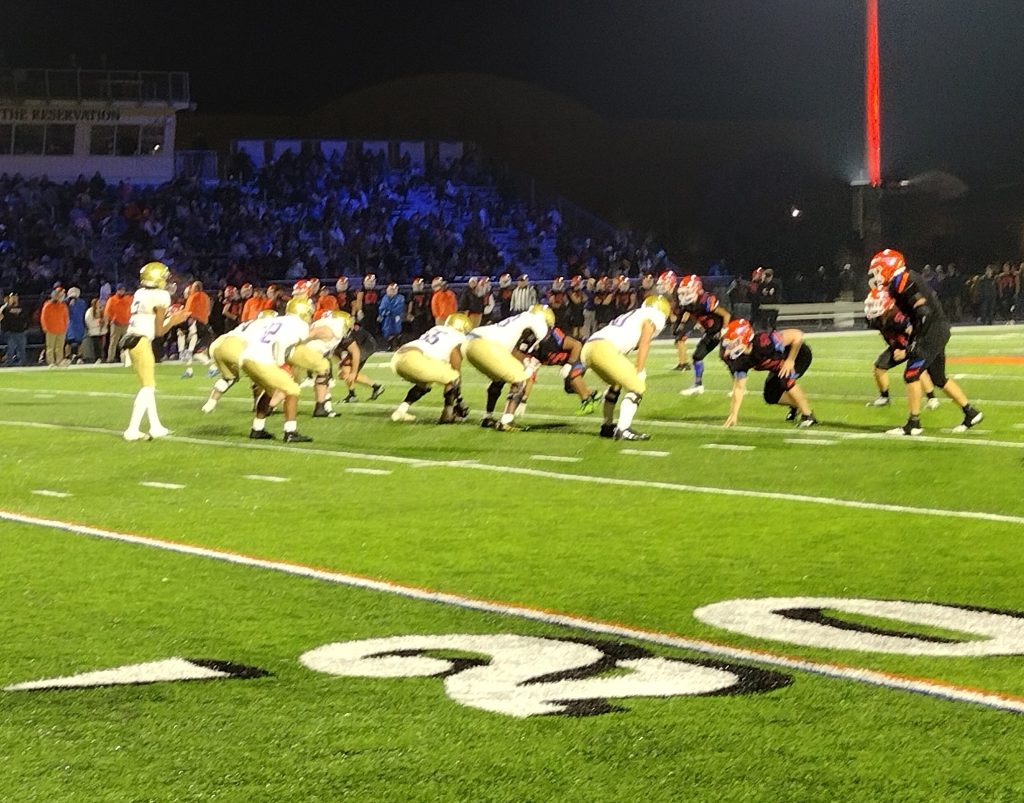 Bailey was on top of his game. He completed 11 of 16 passes for 159 yards and four touchdowns, to four different receivers. Junior BGHS tailback Jevan Huddleston was equally proficient, rushing for 142 yards and two touchdowns.
The Frederick Douglass defense has recorded 29 turnovers, 16 interceptions and 13 fumble recoveries. Isaiah Kennedy leads the Broncos with six interceptions, two of which were returned for touchdowns, while junior linebacker Darion Neal leads the team with 64 tackles, including 10 tackles for losses. Frederick Douglass has several college prospects on its defensive line, including seniors Jamarrion Harkless and Brandon Brooks.
"It's a good matchup, their defense and our offense," Spader said. "I think our offensive line is up for the challenge. If we can give Deuce some time, we should be able to do some things, offensively.
"They've got three or four kids who can run the football. They're not going to do anything to hurt their defense. Nothing tricky about it. If one of their backs can find a seam, they'll hit their head on the goal posts. Defensively, we'll have to be solid."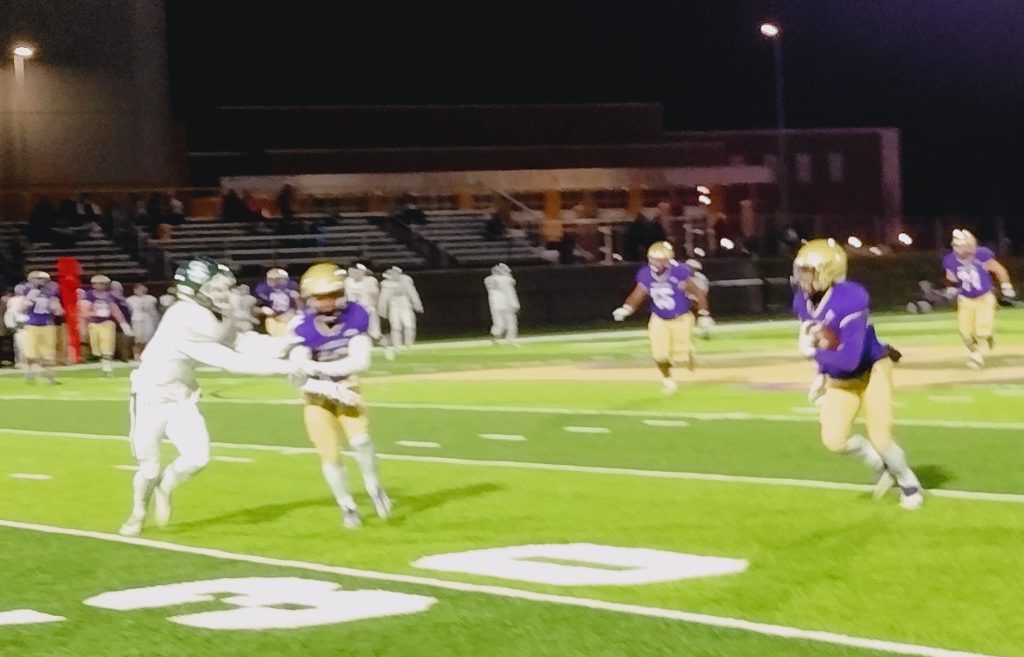 Bowling Green lost senior defensive end Devin Geer to a broken ankle in last week's game against Southwestern, and Agustin Duron-Martin filled in admirably. Senior BGHS linebackers Jake Napier and Davis Fant have combined for 22 tackles for losses, and the Purples have two rising stars in the secondary, sophomore Grayson Newman and junior Wick Dotson.
Dotson leads the Purples with four interceptions, and he had a "scoop-and-score," a fumble return for a touchdown, in Bowling Green's 38-7 victory over South Oldham on November 18 in the quarterfinals.
"They try to pound the football, with the running game," Dotson said. "We've got to get some more turnovers. Make plays when we get the chance."
"We've tried to keep it, as normal as we can, in practice this week," Napier added. "For me, and a lot of the other seniors, it'll be the last time we put on the shoulder pads. And we're playing for a state championship."