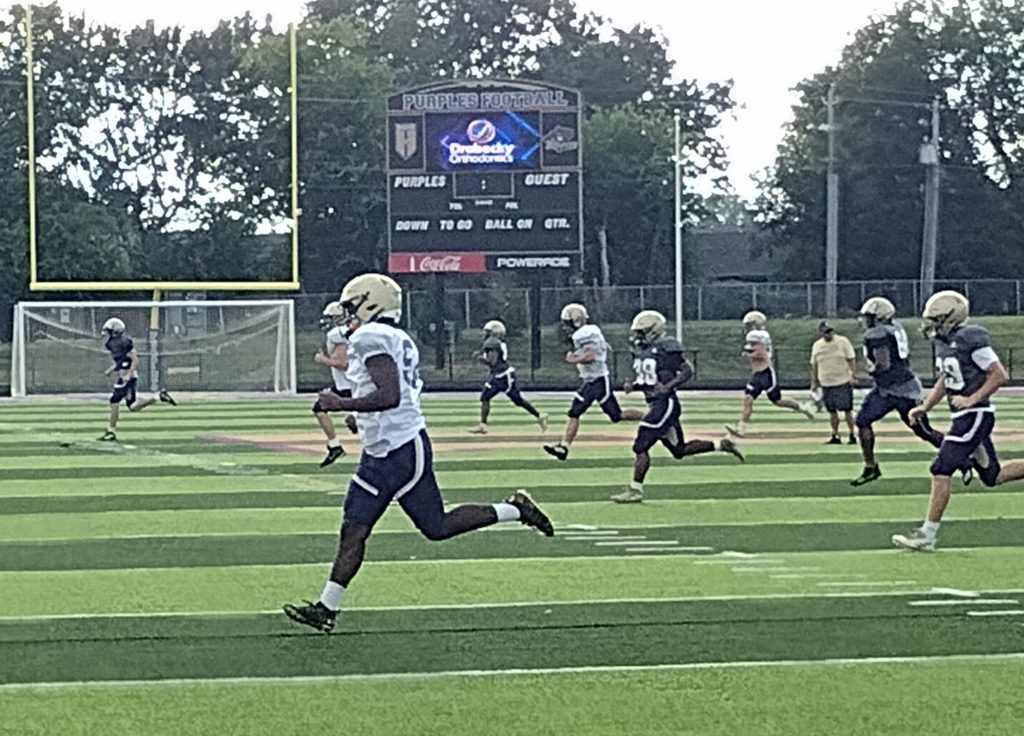 EVOLVING OFFENSE COULD BE THE KEY TO PURPLES' TITLE AMBITIONS
With opening night against North Hardin High School looming on Saturday, the Bowling Green High School football team has experienced a series of peaks and valleys over the last 15, 16 months.
In 2020, the Purples turned an aggressive defense loose on their peers in the KHSAA's Class 5A ranks, and Bowling Green won eight of its last nine games while winning the seventh state championship in school history.
Bowling Green also turned the tables on arch-rival South Warren High School, avenging a 10-7 defeat in regular-season play with an inspired 41-24 victory in the second round of the 5A playoffs. A blocked punt and subsequent touchdown from the Purples' Tucker Strode wiped out the final South Warren lead, and Bowling Green never looked back in a season that nearly stretched to the Christmas holidays.
After defensive-minded victories over North Bullitt and Covington Catholic, BGHS coach Mark Spader's squad traveled to the University of Kentucky's Kroger Field for the KHSAA 5A championship game on December 19, 2020.
BGHS linebacker Tyler Moore and the Purples defense dominated Owensboro High School at nearly every turn, winning 17-7. A few months later, however, Bowling Green endured a rough start and went nearly a month without winning a game.
The Purples caught fire with lopsided victories over Greenwood and Christian County, and they completed a two-game sweep of the Gators in November, winning 24-10 at the refurbished BGHS football stadium to set up a rematch with South Warren in the second round of the 5A playoffs.
Freshman quarterback Deuce Bailey and the Purples' offense couldn't do much against the aggressive South defense, and the Spartans rolled to a 28-3 victory on their way to the KHSAA Class 5A state championship.
The Purples finished the season 6-6, and it didn't sit well with Bowling Green's incoming senior class.
"Everybody has to buy in," BGHS center Isaiah Martin said. "Everybody has a role. Coming in, after a 6-6 season, it's real important to have good senior leadership. We've got to push the rest of the team.
"If you think Bowling Green is done, you have another thing coming."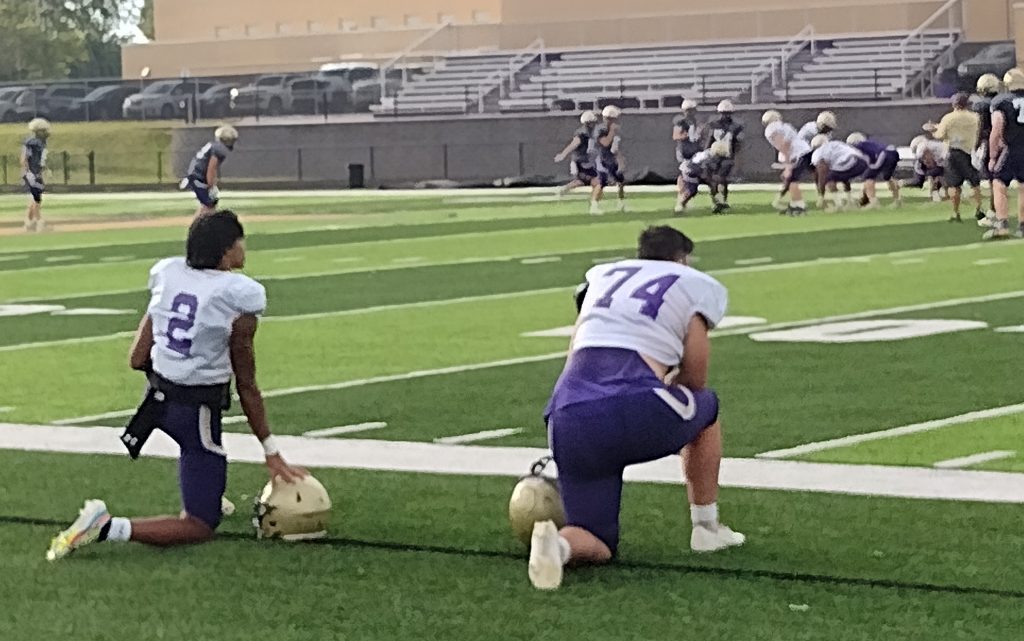 That seems to be the general consensus.
Bowling Green is ranked fifth among KHSAA Class 5A squads in the MaxPreps preseason poll, and the Purples check in at No. 17 for the entire state. They'll open Mark Spader's fifth season as the BGHS coach as the favorite in the 2nd District, as South Warren looks to replace the likes of star quarterback Caden Veltkamp and his freshman WKU teammates Jake Jackson, a sturdy defensive tackle, and versatile wideout/defensive back Avrin Bell.
Nothing is certain, though, until the Purples and South Warren square off on September 30 under the lights of BGHS' massive, refurbished stadium.
Advantage, Bowling Green.
At least on the surface.
That's what Spader has in mind as the Purples prepare for a typically challenging non-district schedule beginning Saturday in the nightcap of the Rafferty's Bowl at WKU's Houchens-Smith Stadium. Bowling Green will square off with North Hardin, a Class 6A quarterfinalist last year, after the opening game between South Warren and Highlands.
The Purples sputtered out of the gate against Highlands in last year's opening game against the Bluebirds, and a fourth-quarter comeback bid fell just short, allowing Highlands to slip out of town with a dramatic 21-18 victory.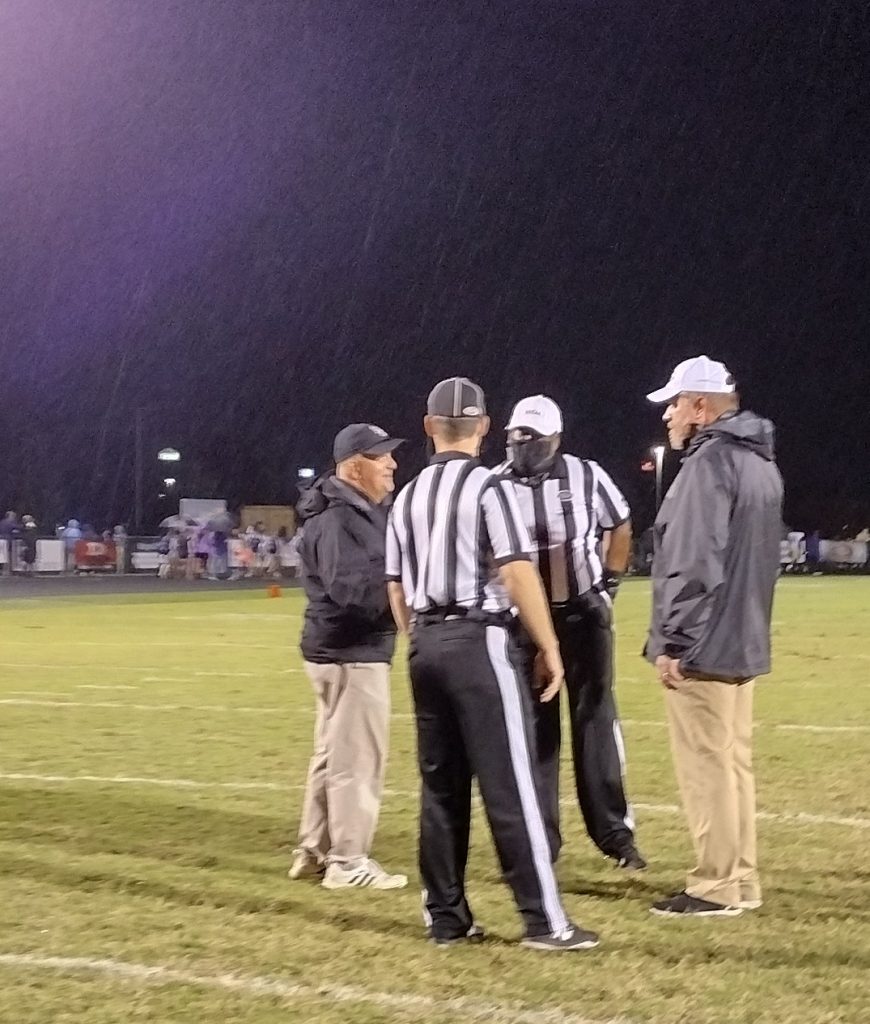 Mark Spader has other things in mind for Saturday night's game.
"The Rafferty's Bowl is a big stage, to open the season," Spader said. "I don't think our guys know any differently. They grew up in our program, with very high expectations, and they understand that we will play top opponents to reach those goals.
"I'm certain it will take some game time, for our new starters to adjust. I'm counting on our senior leadership to lead us through those situations."
That's where BGHS seniors such as Isaiah Martin, Jake Napier and Augustin Nyembo come in. Napier is a seasoned outside linebacker while Nyembo is a talented cornerback who could also get some snaps at wide receiver.
Particularly in the early going, when roles are just beginning to take shape.
"In high school football, there really isn't that much pressure," Nyembo said. "You're always going to have turnover. Senior leadership is important. We just have to be ready to play, especially on opening night."
After the high-profile game at WKU, Bowling Green will return to its home turf for three of its next four games. Then the Purples will travel to Nashville to scrap with Father Ryan Academy, before the annual showdown against South Warren on September 30.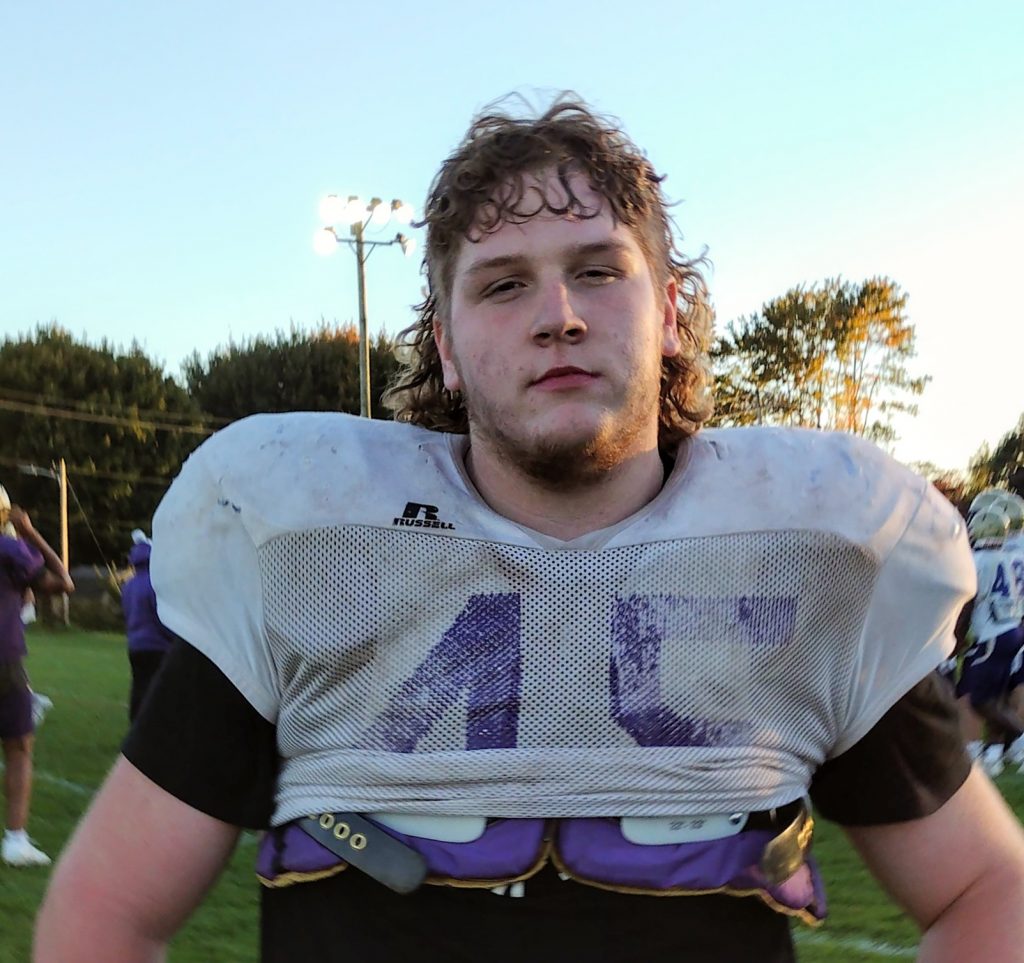 Up front, standout offensive lineman Austin Anderson returns for his senior year, and he's already committed to Liberty University, one of WKU's new rivals in Conference USA. Anderson has played both gu ard and tackle since moving into the starting lineup as a sophomore.
Spader believes the offensive line is the most improved area of the team going into the season.
"We've got added size, strength and experience," Spader said.
Deuce Bailey, the Purples' sophomore quarterback, replaced former BGHS teammate Spencer Newman three games into the 2021 season. Newman then moved to defensive back, and Bailey showed steady improvement. The 5-foot-11, 160-pound quarterback passed sparingly at times while completing virtually 50 percent of his passes for 1,110 yards and eight touchdowns.
He was intercepted six times.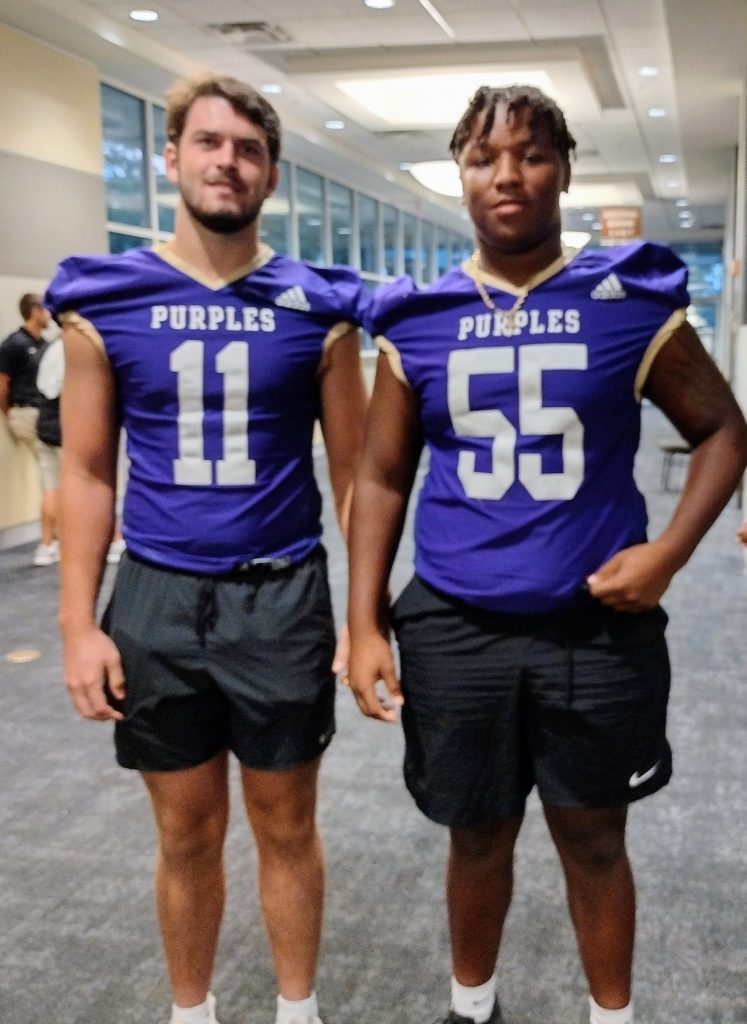 Proven BGHS receivers such as Nat Love and Will Vale have moved on, so Spader and his coaching staff are looking toward some new weapons on the flanks.
Burt Kibawa, the Purples' leading receiver last season, is back for his senior year. Kibawa led the team with 45 receptions for 563 yards and three touchdowns. Kibawa, however, may have a bigger role defensively this season.
A lot of things are up in the air.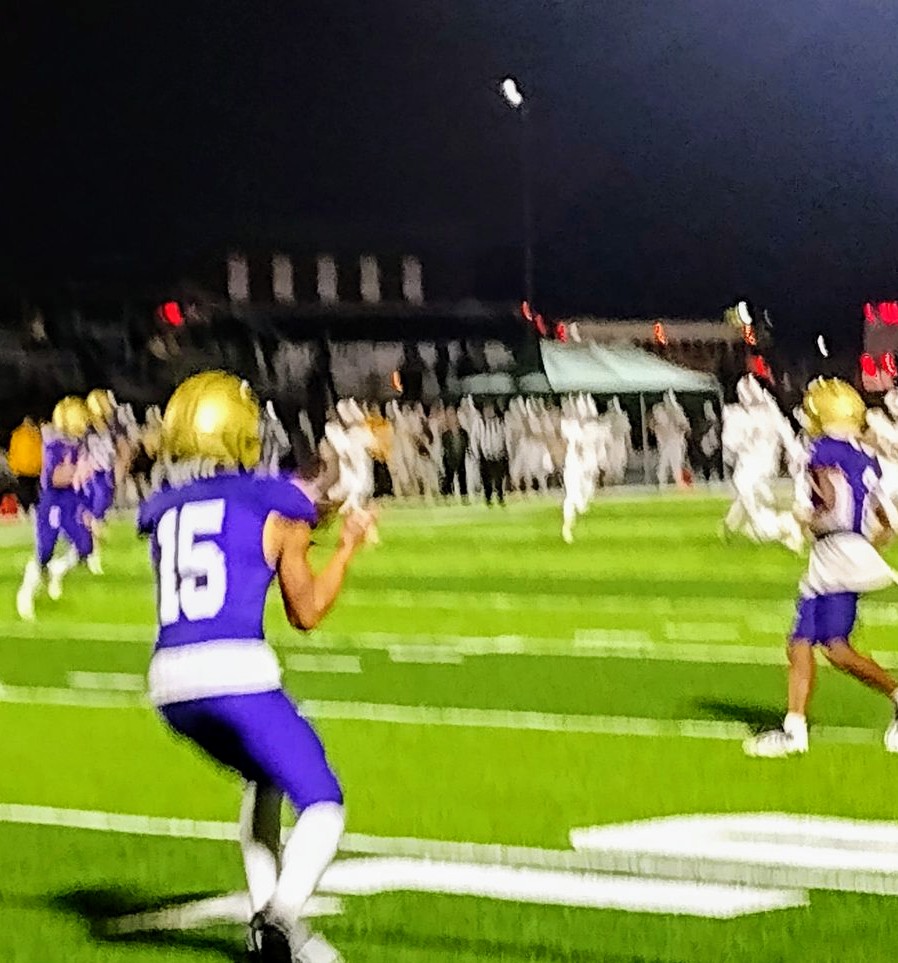 "All new starters (at wide receiver)," Spader said. "Zach Bart is a senior and he's back from a knee injury that cost him last season. Beyond that, those roles will be filled with some juniors that got some great experience last season. Guys like Easton Barlow and Evan Tuck.
"We've got a number of sophomores, too, in CJ Sweeney and Ethan Warder and a freshman in Trevy Barber."
If Barber's name sounds familiar, it's because he played a critical role in the Bowling Green boys basketball team's success last season.
As an eighth grader.
Deuce Bailey and Barber, along with departed BGHS guard Turner Buttry — Kentucky's "Mr. Basketball" for the 2021-22 season — joined forces to give the Purples a steady presence in the backcourt. Bowling Green finished as the runner-up to crosstown rival Warren Central in the KHSAA 3rd Region championship game.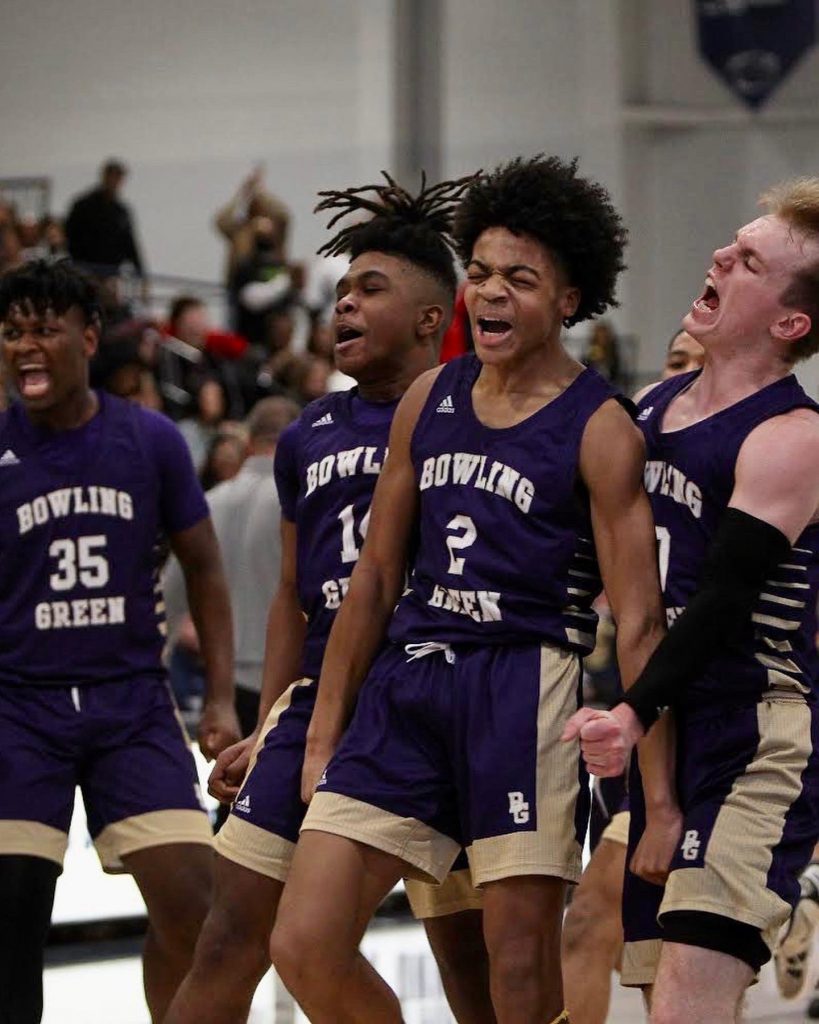 Warren Central went on to play in the KHSAA Sweet Sixteen championship game, but George Rogers Clark High School held on to win 43-42 at UK's Rupp Arena.
In four months or so, they'll play host to another championship weekend at UK's Kroger Field, where Bowling Green brought it home in 2020, followed by its crosstown rival South Warren one year later.
Deuce Bailey gained a wealth of experience last season and figures to be throwing more often in his second season as the BGHS starter.
"Deuce has shown a lot more confidence, and poise, since his freshman year," Spader said.
The Purples' defense has to replace the likes of star linebacker Tyler Moore, Spencer Newman and colorful defensive tackle Jeremiah Lightfoot, a runner stuffer who has moved on to Eastern Kentucky University. On offense, Spader is looking for juniors Javon Huddleston and LaDanian Woods to get the bulk of the carries at running back.
I
Mark Spader likes what he sees, but he acknowledges the Purples' offense may be "a work in progress."
Familiar territory for high school coaches.
Spader says he'll continue to put tough schedules in front of the Purples, and they'll take on the likes of traditional powers St. Xavier and Boyle County, in addition to familiar foes such as South Warren, Greenwood and McCracken County.
"I like how this group has gone to work," he said. "(After the COVID-19 complications) we were abler to have a regular winter program … We're always going to play a tough schedule. That's going to help when you get to district play, and in the postseason.
"We've got some new faces out there, some younger guys … but I think our senior leadership will really help."