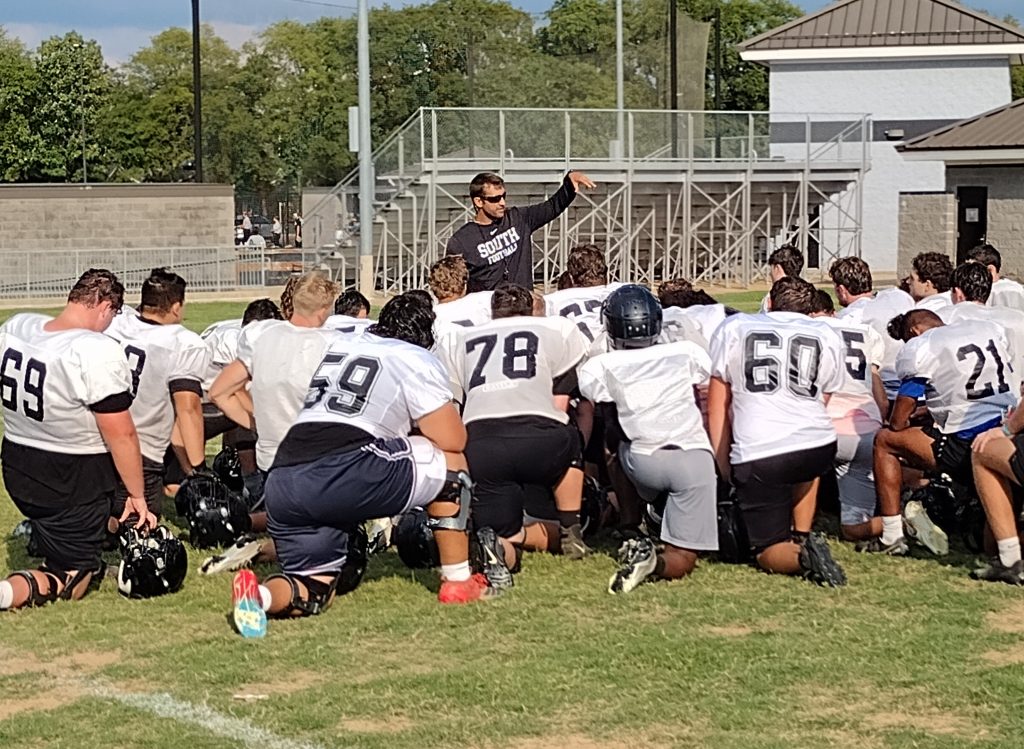 SPARTANS OPEN SEASON AGAINST HIGHLANDS IN RAFFERTY'S BOWL
South Warren High School has only been open since 2010, but Brandon Smith has built the Spartans into one of the Commonwealth's premier programs over the last eight seasons, including KHSAA state championships in 2015, 2018 and 2021.
That's beyond impressive.
That's dominant, and the Spartans were certainly a dominant squad last fall, culminating with a 38-26 victory over George Rogers Clark High School in the KHSAA Class 5A state title game at the University of Kentucky's Kroger Field.
The Spartans' goal, each and every year, is to get to Lexington and add to their trophy case. They'll have to go through the KHSAA's rugged Class 5A Second District, which includes the likes of Bowling Green High School, the state champion in 2020, Christian County and Greenwood.
Needless to say, it'll be a grinder.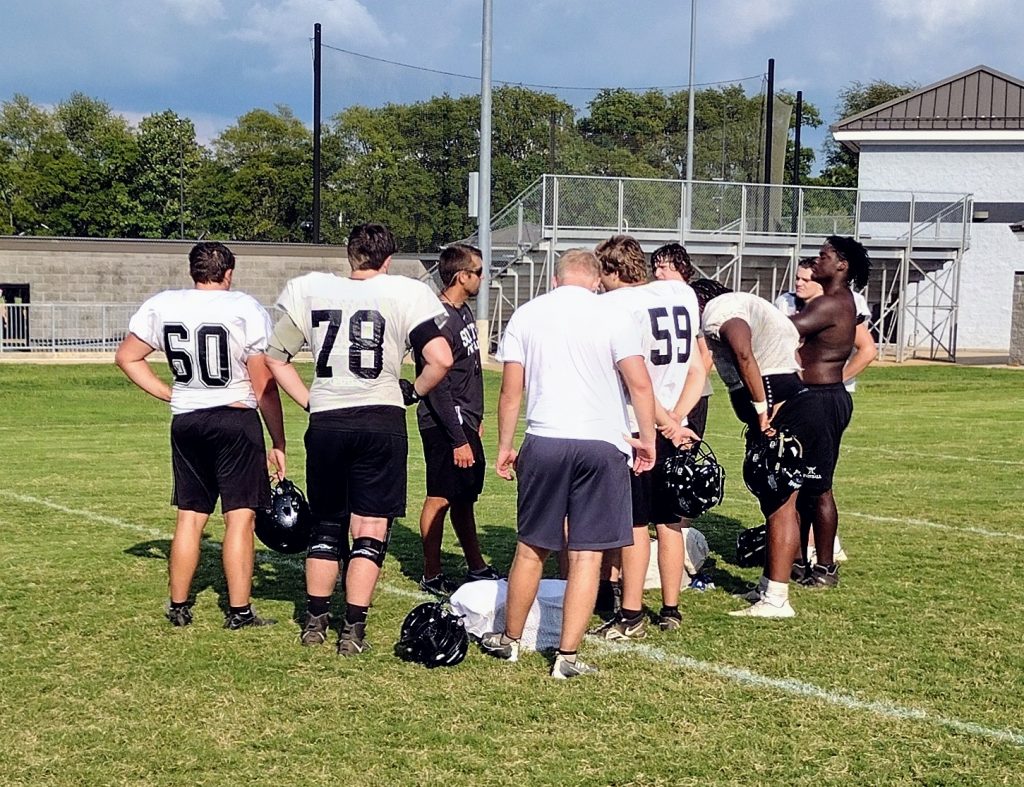 "We've got to figure out an identity, as opposed to establishing an identity," Smith said. "I don't think you can force that on your team. You have to find out what you're good at …
"At this point of the season, everything needs work. You can't go looking to focus on one area or another."
Smith, the ninth-year South Warren coach, leads the Spartans into Saturday's nightcap of the Rafferty's Bowl at WKU's Houchens-Smith Stadium. South Warren will square off with Highlands High School, which went 5-6 last year under veteran coach Robert Sphire, in the opening game at 5:30 p.m. Bowling Green (6-6 last year) and North Hardin, which was a Class 6A quarterfinalist in 2021, will scrap in the nightcap.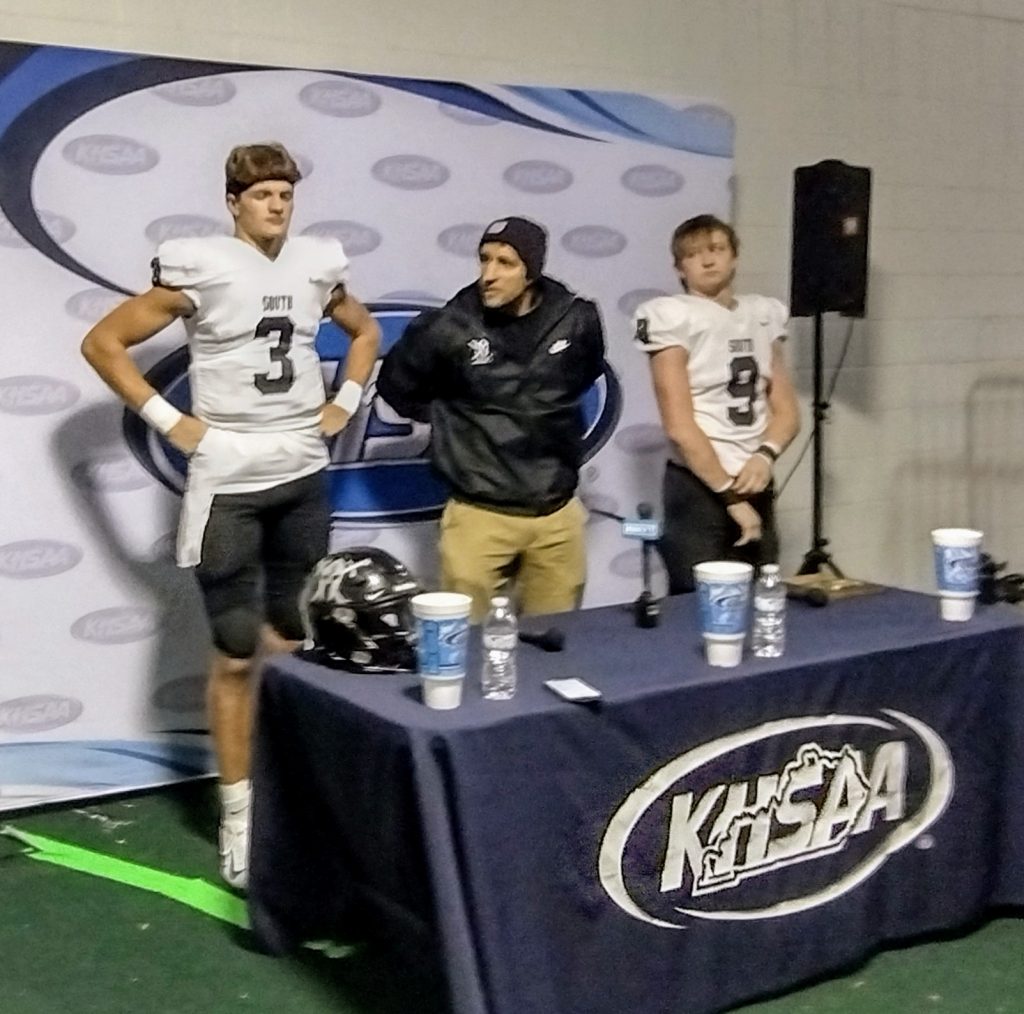 The Spartans have a lot of new faces on the practice field, but Smith and South Warren have established a winning culture that is expected to perpetuate itself. South Warren outscored its 15 opponents last season by an average of 3-plus touchdowns, testament to the prowess of senior quarterback Caden Veltkamp and a versatile Spartans offense.
Veltkamp followed in Brandon Smith's footsteps by signing with Western Kentucky University, and he graduated from South Warren early so he could participate in the Hilltoppers' spring drills earlier this year.
Sophomore Bryce Button moves into the starting role at quarterback this season, after spending one year as Veltkamp's understudy. Button played sparingly, in a relief role, in his freshman year. The Spartans must also replace the likes of running back Kobe Martin (1,251 rushing yards, 18 touchdowns in 2021), wide receiver Avrin Bell (45 receptions, 753 yards, 9 TDs) and versatile weapon Mason Willingham (33 catches, 587 yards, 8 TDs).
Willingham stepped in at quarterback when Veltkamp was injured during the COVID-19 abbreviated 2020 season, and the Spartans also look to replace veteran receivers Tyler Snell, Luke Burton and Eldar Dervesic.
Dervesic doubled as the South Warren punter and placekicker in recent seasons and has walked on at WKU, joining former Spartans teammates such as Caden Veltkamp, defensive tackle Jake Jackson and wide receiver Avrin Bell.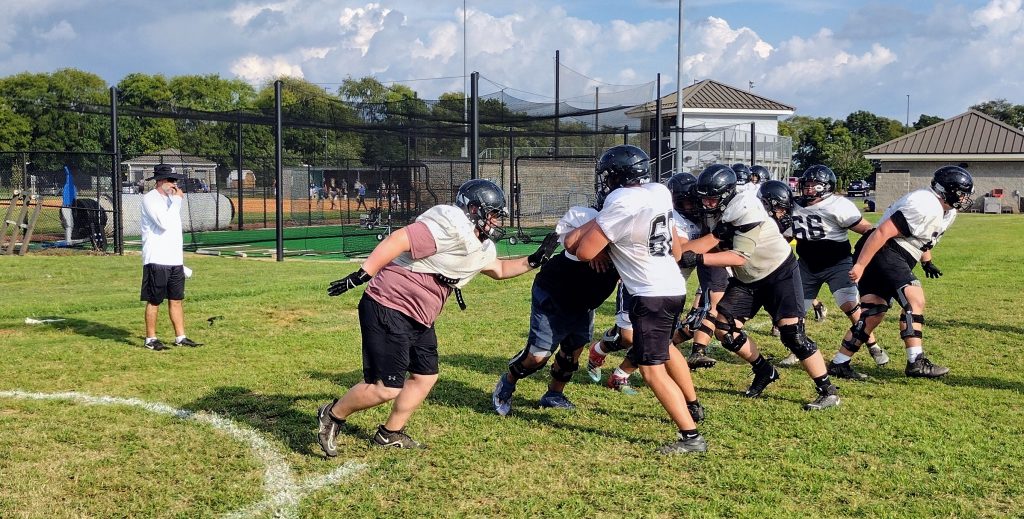 South Warren will have a revamped offensive line, too, but senior guard Corey Bitterling believes the Spartans are up to the challenge on that front.
"Last year, that's something we're trying to block out," Bitterling said. "I think we just have to play hungry, play like we have something to prove."
Defensive tackle K.J. Hardesty, who made an instant impact last season after transferring from Franklin-Simpson High School, believes the Spartans have the same "sense of urgency" that fueled their run to Lexington just eight, nine months ago.
In fact, when Hardesty and teammate William Trussell, a 180-pound defensive back, joined Brandon Smith at the Sporting Times Media Day on Saturday, they were sporting gray T-shirts with the slogan "NOBODY CARES," referring to their state championship last season and the emphasis on building the same kind of team.
"It's a clean slate, now," Hardesty said.
Trussell said leadership is part of being a senior South Warren football player, and he finished the 2021 season with 31 tackles and three interceptions. Up front, Hardesty joined forces with the likes of Jake Jackson and Luke Burton to collect 38 tackles, eight for lost yardage, and three sacks.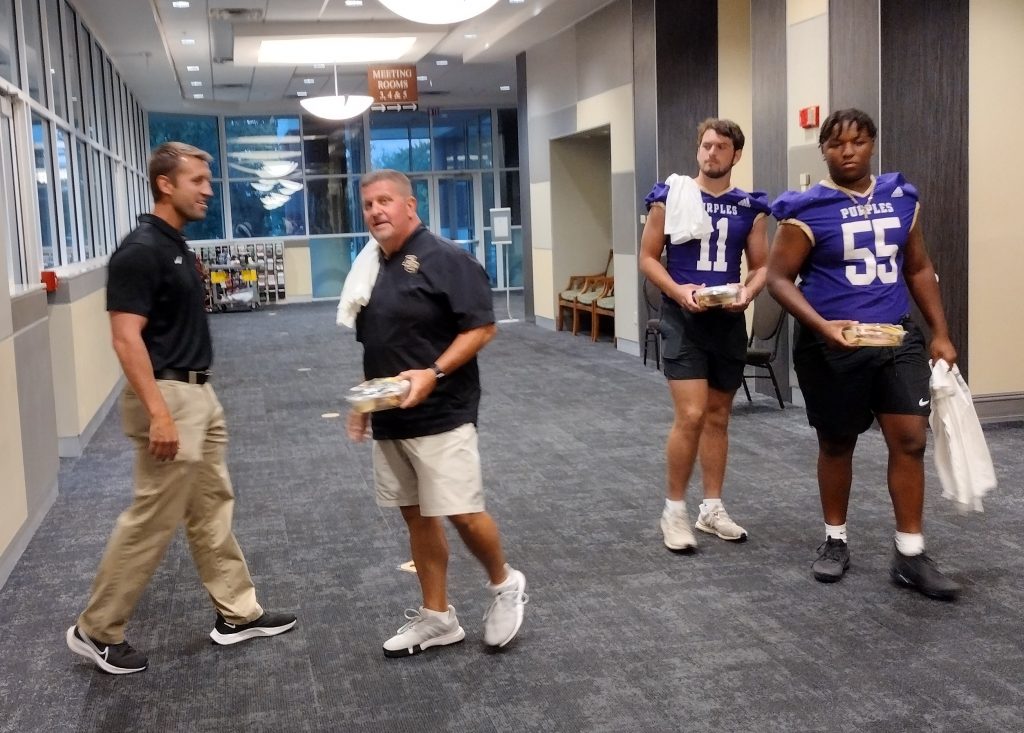 "The coaches put a lot of trust in us," Trussell said. "That's something we've learned to expect."
South Warren will play three games before making its debut on the Spartans' home turf on September 16 against Paducah Tighlman. After the Rafferty's Bowl, South Warren will have subsequent road trips to Hendersonville (Tennessee) and Gibson Southern High School in Indiana.
The annual showdown — they've squared off twice over an entire season in the last two years — between South Warren and Bowling Green will take place on September 30, at the Purples' refurbished, massive stadium.
All the more reason for Brandon Smith to play things a little close to the vest. Never mind that he's compiled an amazing 93-12 record in seven seasons at South. Smith was former coach Mark Nelson's defensive coordinator until taking over in 2014.
"I think we're a little behind where we need to be," Smith said, "but we'll find out for sure on Saturday night."