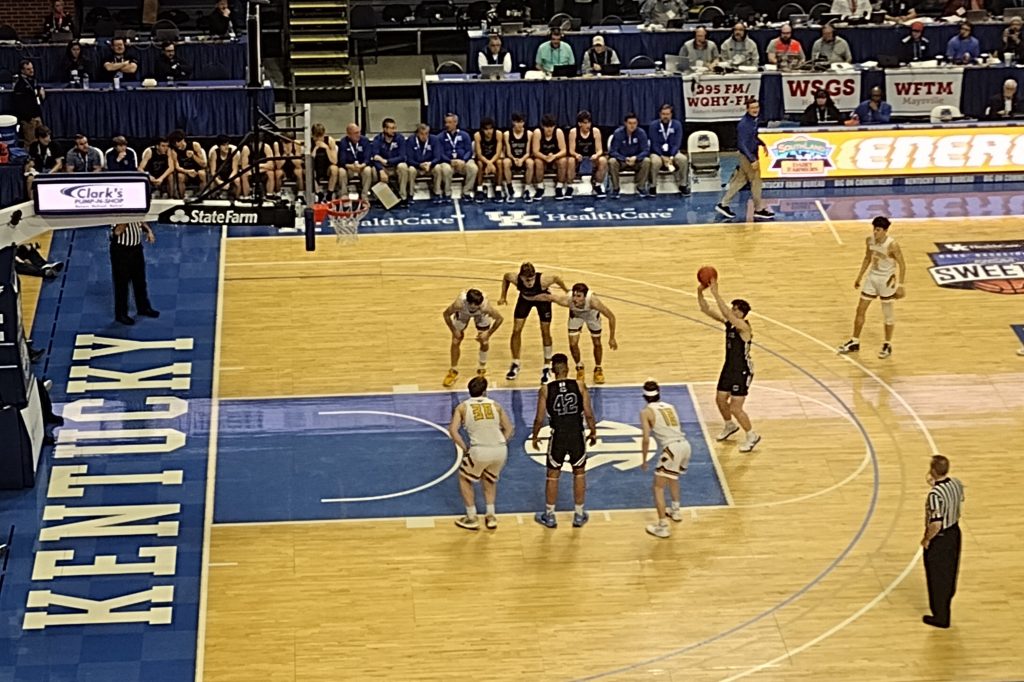 LEXINGTON — Covington Catholic's Kascyl McGillis scored 17 points and Colonels teammate Mitchell Riley added 16 points and 11 rebounds, sending Catholic to a 59-57 victory over Lyon County in the KHSAA Boys Sweet Sixteen quarterfinals on Friday night at Rupp Arena.
Covington Catholic improved to 30-4 and will face either Warren Central or Murray High School in the second Sweet Sixteen semifinal game on Saturday.
Lyon County finishes its season 26-10. Travis Perry had 21 points and seven rebounds for the Lions, and teammate Jackson Shoulders added 14 points and 13 rebounds.
Catholic hit 8 of 21 3-pointers, or 38 percent, compared to Lyon County's 2-for-11 showing (18 percent) from beyond the arc.