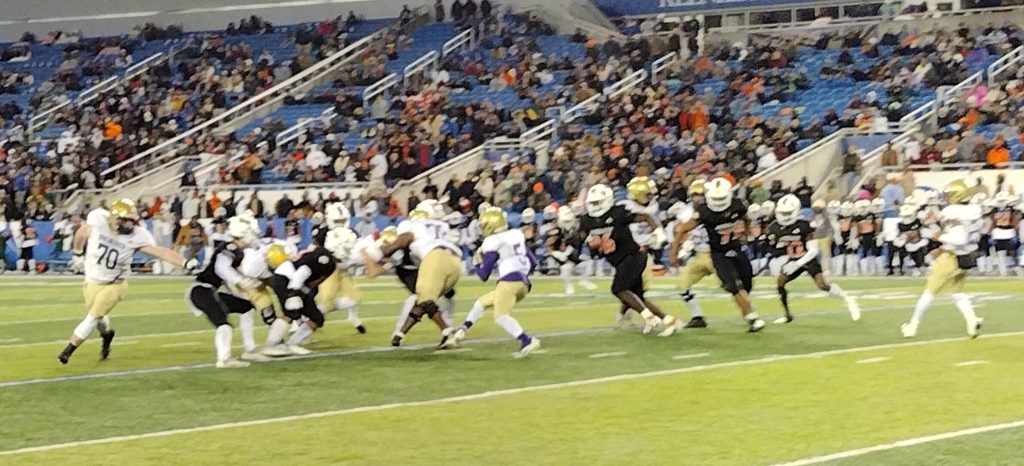 PURPLES FINISH SEASON 12-3
LEXINGTON — The Frederick Douglass High School defense was as good as advertised.
That's all Bowling Green offensive lineman Isaiah Martin could say as he trudged off the field late Saturday night at the University of Kentucky's Kroger Field.
Frederick Douglass shut down the Purples' ground game, forcing sophomore quarterback Deuce Bailey to pass and pass again. The Broncos' offense finally went into overdrive in the second half, and last year's KHSAA Class 5A runner-up was going to finally break its way into the winner's circle.
Frederick Douglass 28, Bowling Green 7.
"It's been such a great journey, how we've come together this season," BGHS coach Mark Spader said in the postgame press conference. "Frederick Douglass was everything we thought they were … They're loaded up front."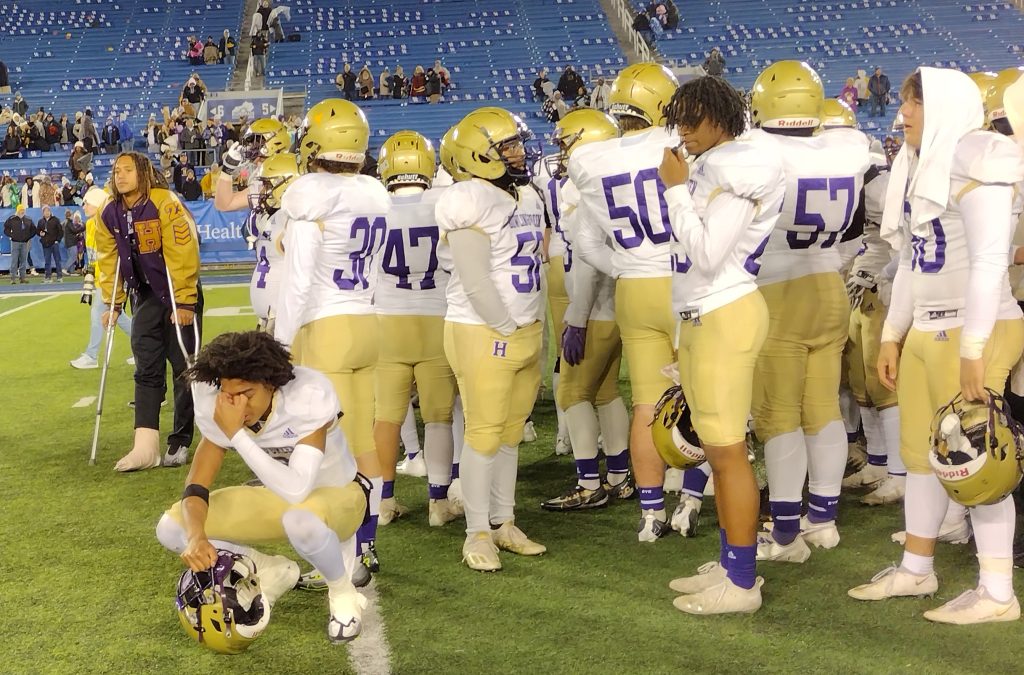 Bailey gave the Purples an extra dimension with his scrambling ability, particularly in the first half, but the Frederick Douglass defense took control in the third quarter. Bowling Green managed just 140 yards total offense in the second half, and FDHS quarterback Cole Carpenter completed 13 of 17 passes for 149 yards and three touchdowns.
The Broncos turned their pass rush loose down the stretch, and the Purples were seldom in a position to do much about it.
"When they saw we had to pass, they brought the house," Martin said. "That's what I would have done, too."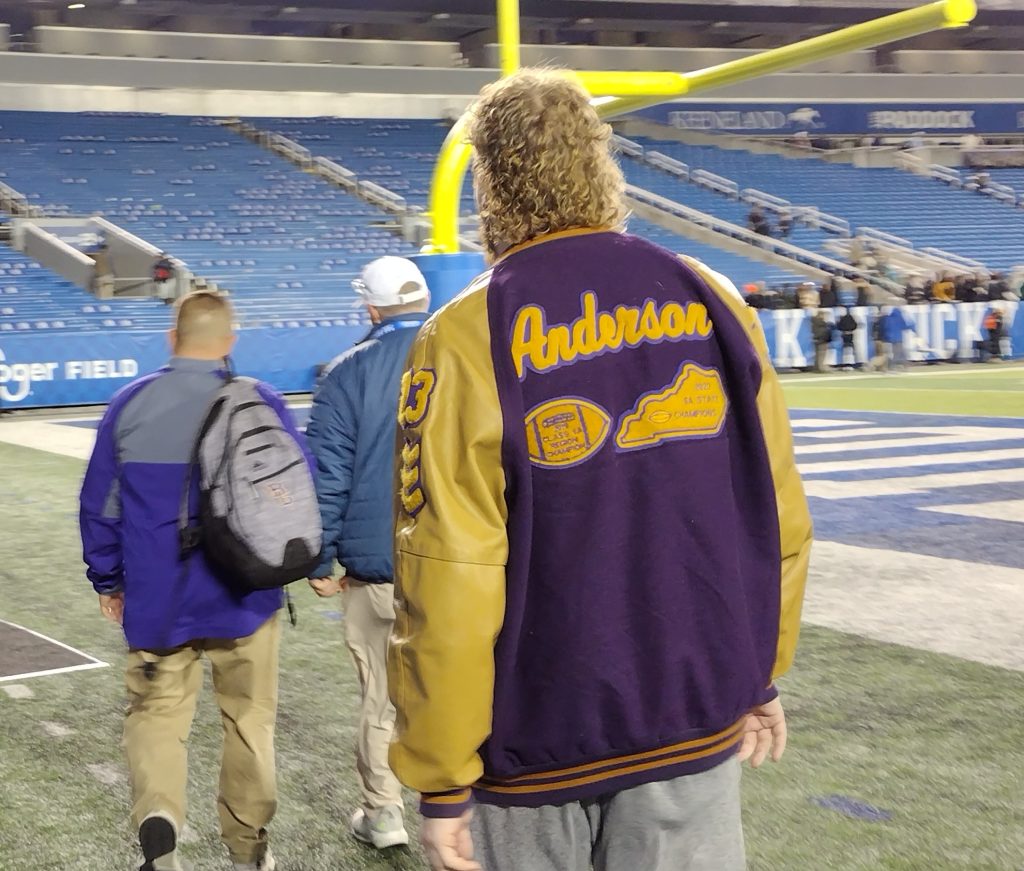 Bowling Green finished its fifth season under head coach Mark Spader with a 12-3 record. One year removed from a .500 finish, the Purples won eight of nine games to return to the KHSAA Class 5A title game against the No. 1-ranked Broncos.
Frederick Douglass rolled with the momentum in the second half to run the table with a 15-0 record. It's the first state championship in school history, with FDHS opening its doors in 2017.
Bailey completed 16 of 36 passes for 205 yards and the Purples' only touchdown, a 12-yard scoring strike to junior running back Jevan Huddleston in the second quarter.
I'll have complete coverage of the game on Sunday morning at jimmashek.com …
It's been a great football season to cover.
High school football in South Central Kentucky is getting better all the time.
Thanks for reading.