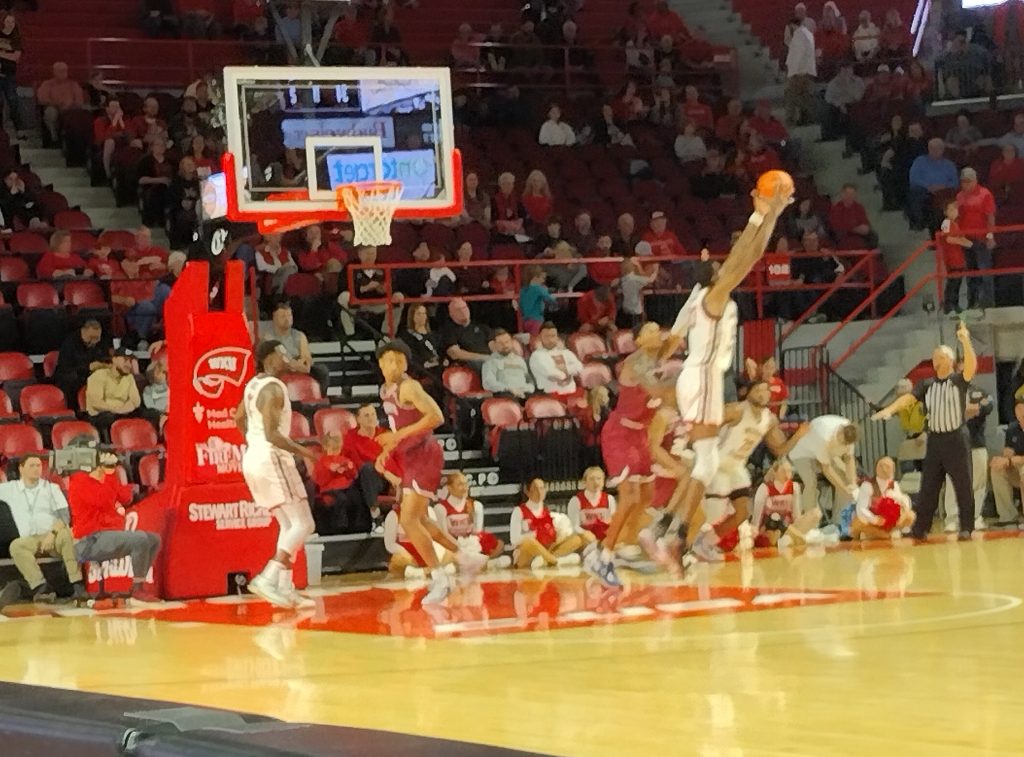 WESTERN IMPROVES TO 6-1 WITH 90-64 ROUT OF WINLESS SOUTH CAROLINA STATE
Western Kentucky University's men's basketball team got back from the Cayman Islands Classic late Wednesday night and was back on the floor on Saturday afternoon against South Carolina State.
The Hilltoppers had some uneven moments, but they were never challenged by the Bulldogs, a MEAC school located in Orangeburg, South Carolina. Senior guard Luke Frampton scored 18 points and WKU teammate Emmanuel Akot added 17 as the Hilltoppers derailed South Carolina State 90-64 before a paid crowd of 3,365 at E.A. Diddle Arena.
WKU's 7-foot-6 center, Jamarrion Sharp, had another productive game, recording seven blocked shots while scoring 10 points with eight rebounds. The Hilltoppers improved to 6-1 on the season and will get back on the practice floor before Wednesday night's road game against former OVC rival Austin Peay State University in Clarksville, Tennessee.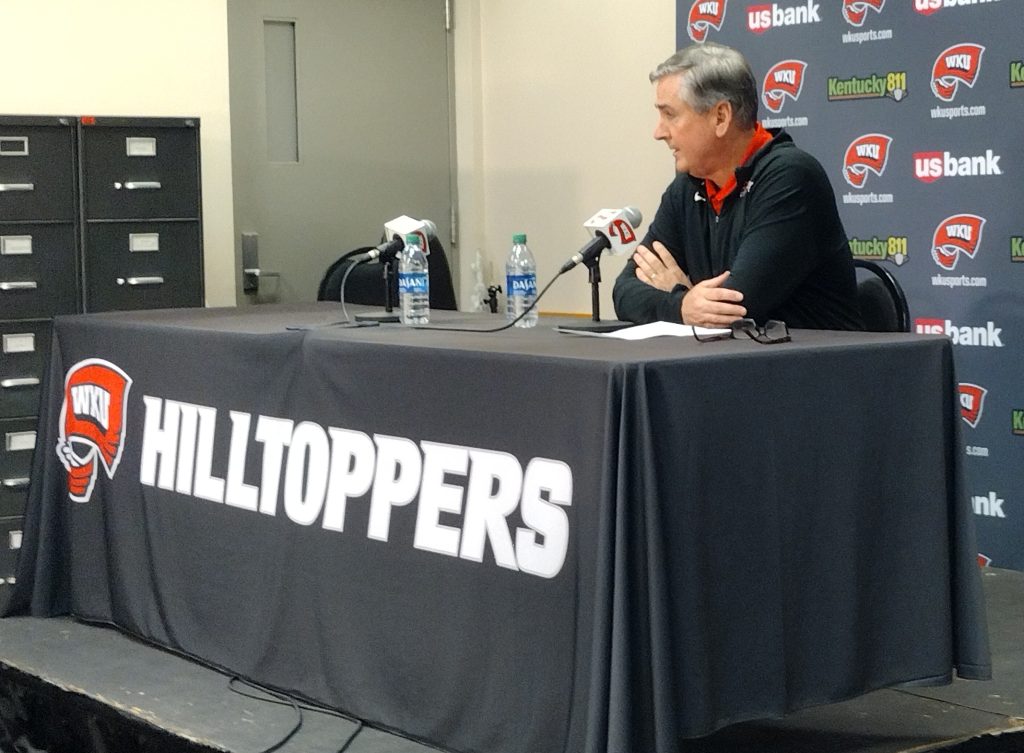 "Our challenge was, can you come off a long trip with three games, a long day of traveling and play your fourth game in six days," WKU coach Rick Stansbury said. "That was challenge. We knew we were better than South Carolina State, and that's no disrespect on their team. We just knew that we were better.
"But can you come back, and play with the energy you need? … I thought we did that. I thought our guys came out ready to play. They shared the basketball, moved the basketball."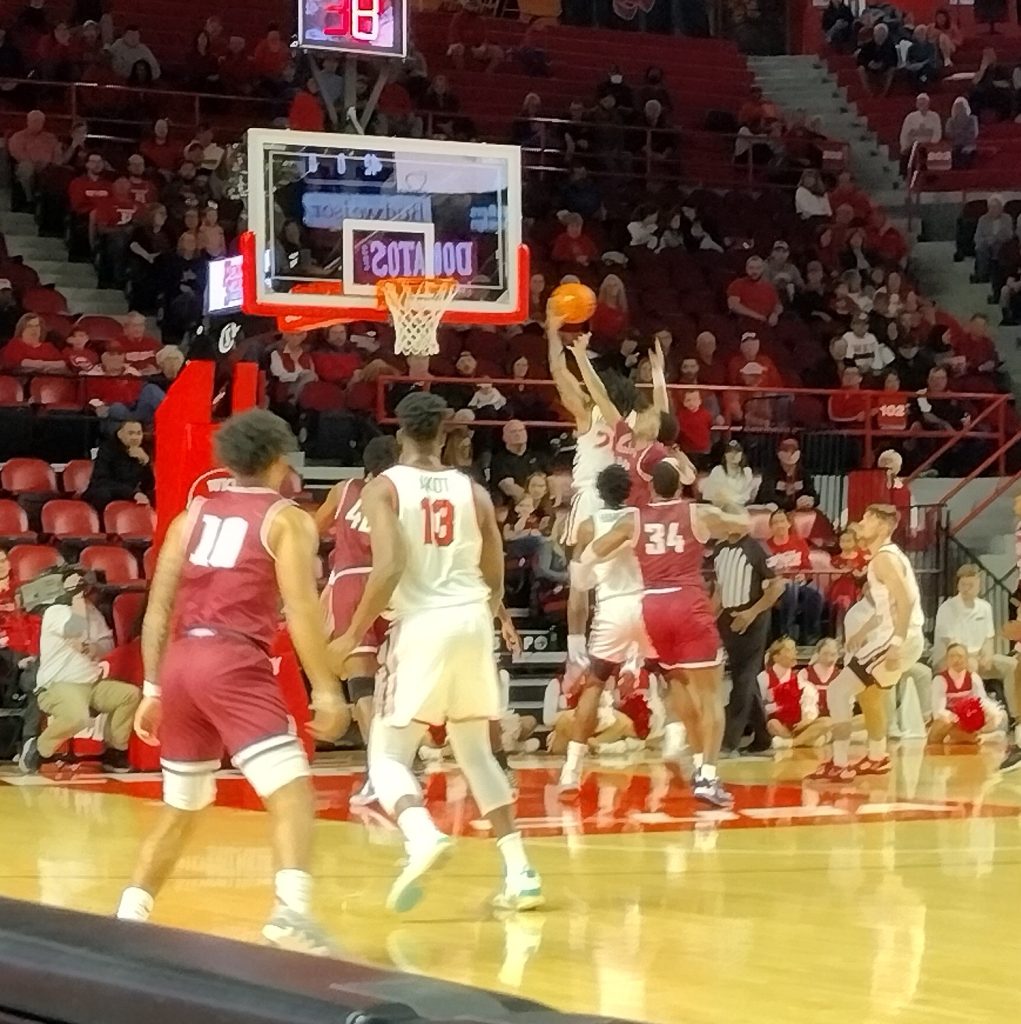 The Hilltoppers opened the Cayman Islands Classic and played poorly in a 72-53 loss to the University of Akron on Monday. They bounced back, in the Caribbean breeze, to knock off Illinois State (78-66) and Tulane (71-65). Stansbury was particularly encouraged by the 'Toppers mental toughness against Tulane, which led for the vast majority of the Classic's fifth-place game on Wednesday.
Stansbury wasn't happy about losing former University of Kentucky player Dontaie Allen to "an eligibility concern at a former school," and he's hoping to get that resolved before long.
"Dontaie is going to be paying for the mistakes of others," Stansbury said.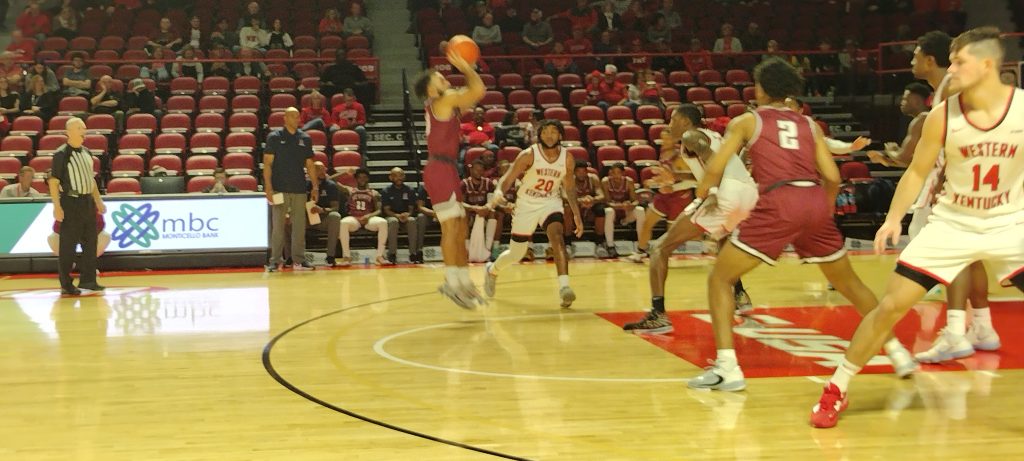 The Bulldogs shot a respectable 42 percent from the field, but they were no match for 7-foot-6 Jamarrion Sharp, 6-foot-11 WKU teammate Fallou Diagne and Toppers forward Jairius Hamilton on the boards. Western finished with a commanding 50-28 rebounding advantage, including 14 rebounds at the offensive end of the floor.
Hamilton had 12 points and a game-high nine rebounds in 26 minutes on the floor. WKU guard Dayvion McKnight had another solid game at both ends of the court, finishing with 14 points, eight rebounds and 10 assists. WKU teammates Luke Frampton and Emmanuel Akot were effective from the 3-point line, with Frampton finishing with 18 points and 6-of-10 shooting from the 3-point land.
Akot had 17 points, hitting 3 of nine shots from 3-point range, and the Hilltoppers' Tyrone Marshall finished with 16 points in just 13 minutes on the floor.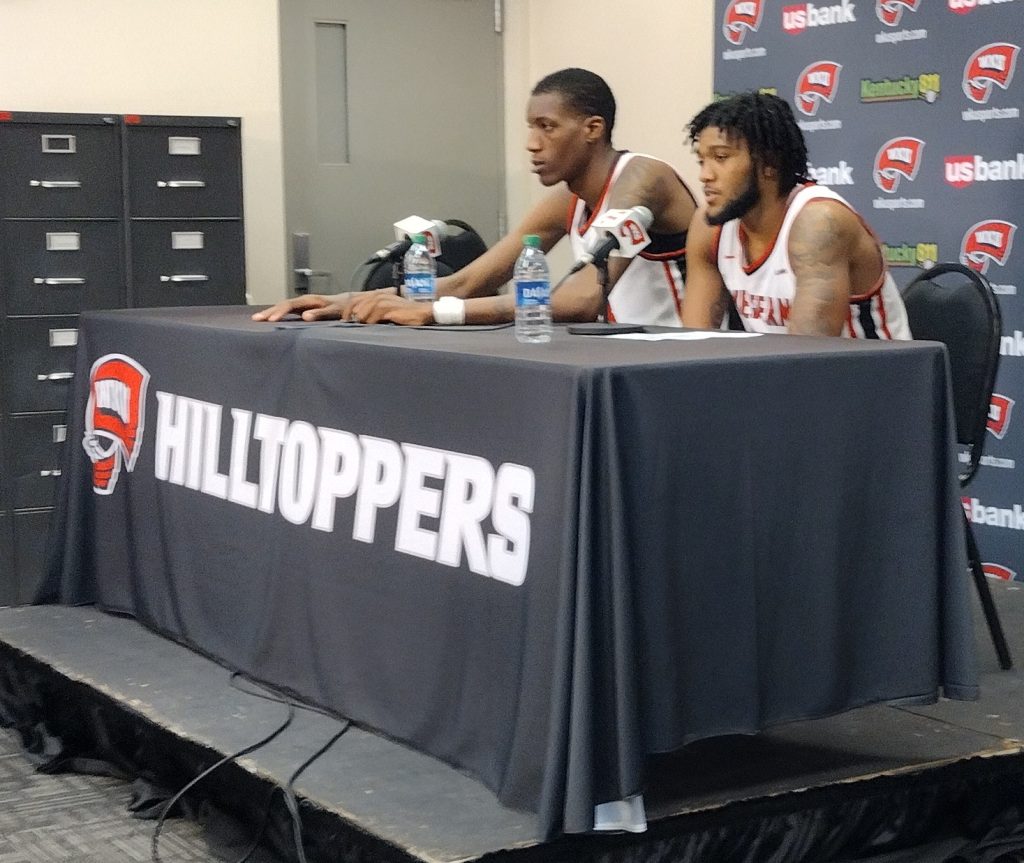 "We've got a good team, once we're all dialed in," McKnight said. "We're all on the same page. We have the same goal. Get to the (NCAA) Tournament."
That distinction has eluded WKU's Rick Stansbury in his first six seasons in Bowling Green, but he's never had a team as deep, or talented, with his current roster.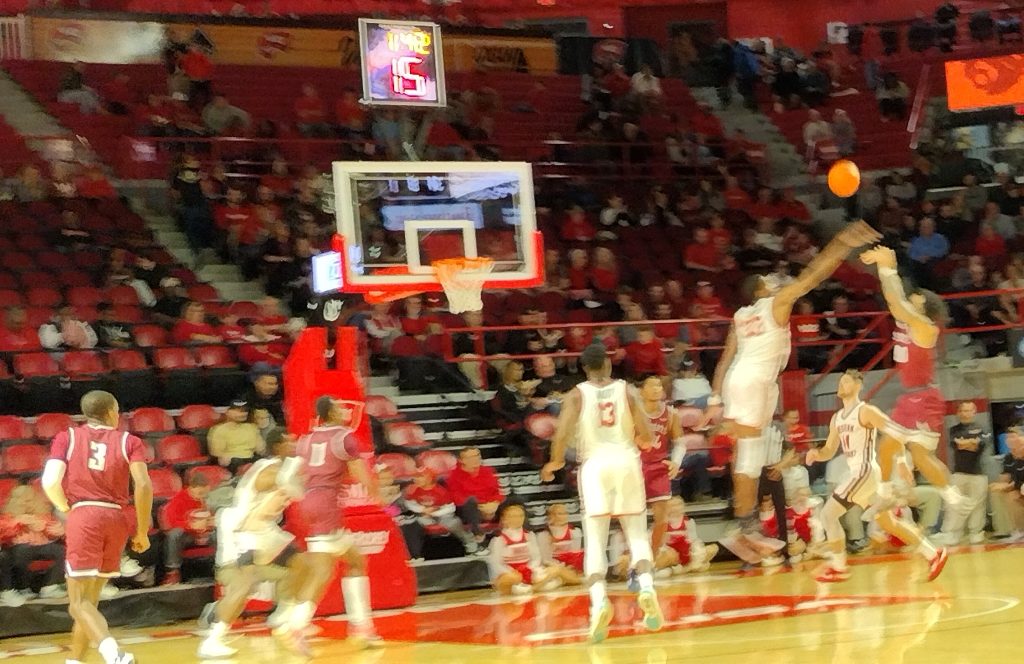 South Carolina State's Lesown Hallums hit 10 of 15 shots from the field and led the Bulldogs with 21 points and three steals. Teammate Justin Wilson had 11 points, while Cameron Jones finished with 10.
The Hilltoppers will get back on the practice floor and turn their attention to Wednesday's road game against Austin Peay State (3-4). Howard University, an HBCU college in Washington, D.C., slipped past Austin Peay on Saturday in Clarksville, edging the Governors 56-55.
"The competition we had in the Caymans, it was different players, different kinds of teams," Stansbury said. "That's what gives your team a chance to improve … We were discombobulated from the get-go against Akron. We didn't function very well.
"Going to Austin Peay, it's never easy on the road, in college basketball … We're going to keep learning about this team, as we go."