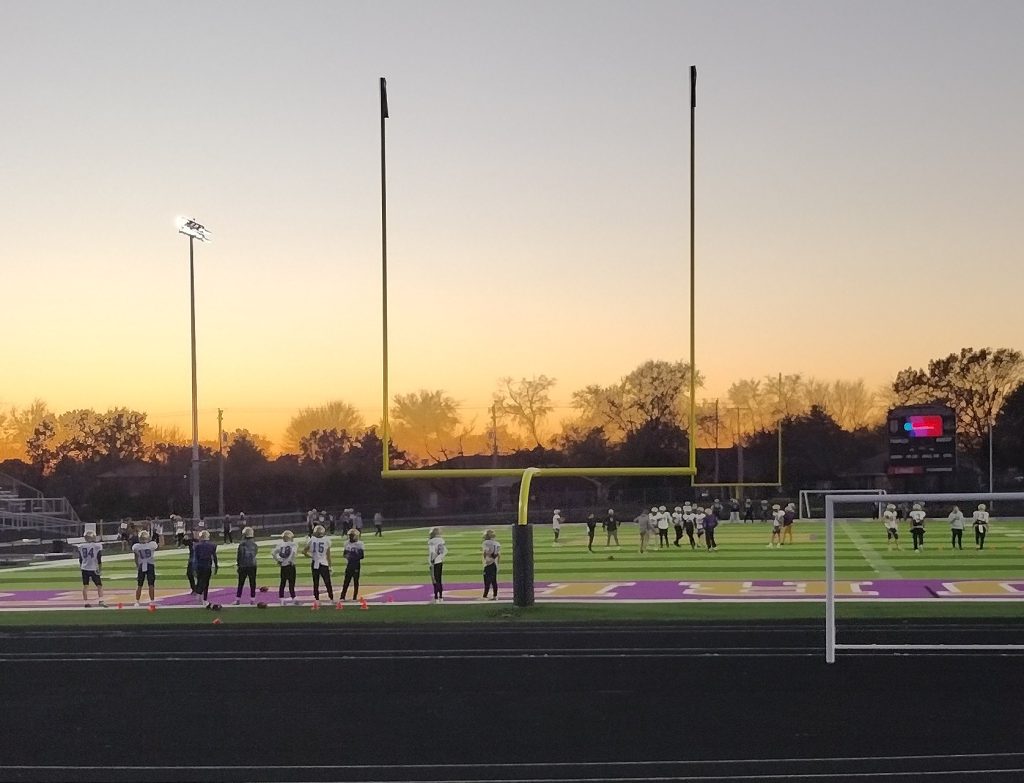 WARRIORS ARE UNBEATEN IN 13 GAMES; PURPLES ON A ROLL IN POSTSEASON PLAY
Bowling Green High School football coach Mark Spader has told his team there's nothing like getting together for practice on Thanksgiving Day.
That's because it means you're just one victory away from the KHSAA's Championship Weekend at the University of Kentucky's Kroger Field, home of the Wildcats and the destination point for the 2020 BGHS squad that won the school's seventh state championship just two years ago.
The Purples have had a light schedule of classes for the Thanksgiving break, and they've tried to put that time to good use as they get ready for the KHSAA Class 5A semifinal against Southwestern High School. Bowling Green (11-2 overall) will take the two-hour bus ride to Pulaski County to square off with the unbeaten Warriors (13-0) in Somerset on Friday night.
Kickoff is set for 7 p.m., Eastern Standard Time.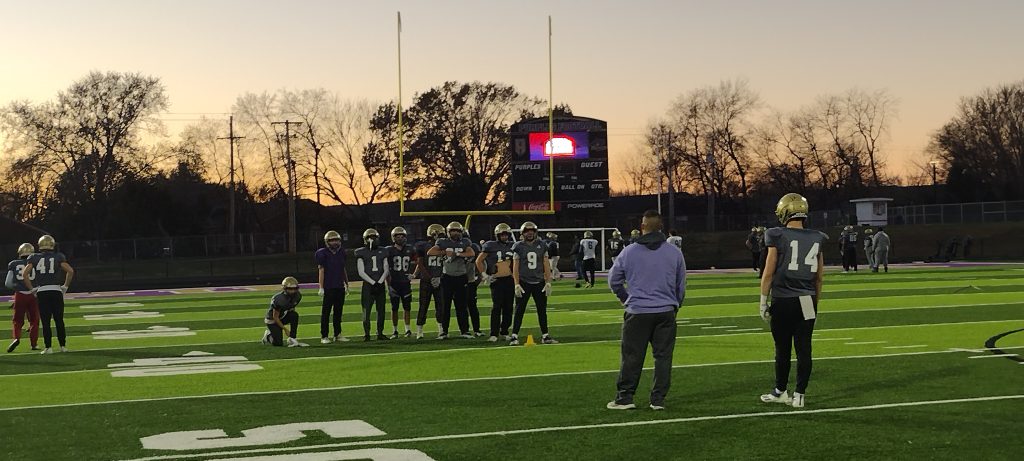 "I kind of like going on the road this week," Spader said at Tuesday's practice at the newfangled BGHS stadium. "It's kind of 'going into enemy territory' and seeing what we can do. It gives the team a chance to really focus on the game, going over there.
"If we play with the kind of effort, and intensity, as we did with South Warren, we'll be fine."
The Purples completed a two-game sweep of South Warren, their KHSAA Class 5A, 2nd District rival on Nashville Road, trampling the defending state champion Spartans 34-0 in the second round of postseason play on November 11.
Bowling Green rolled with that momentum on its way to a 5A regional championship, knocking off South Oldham 34-7 last week.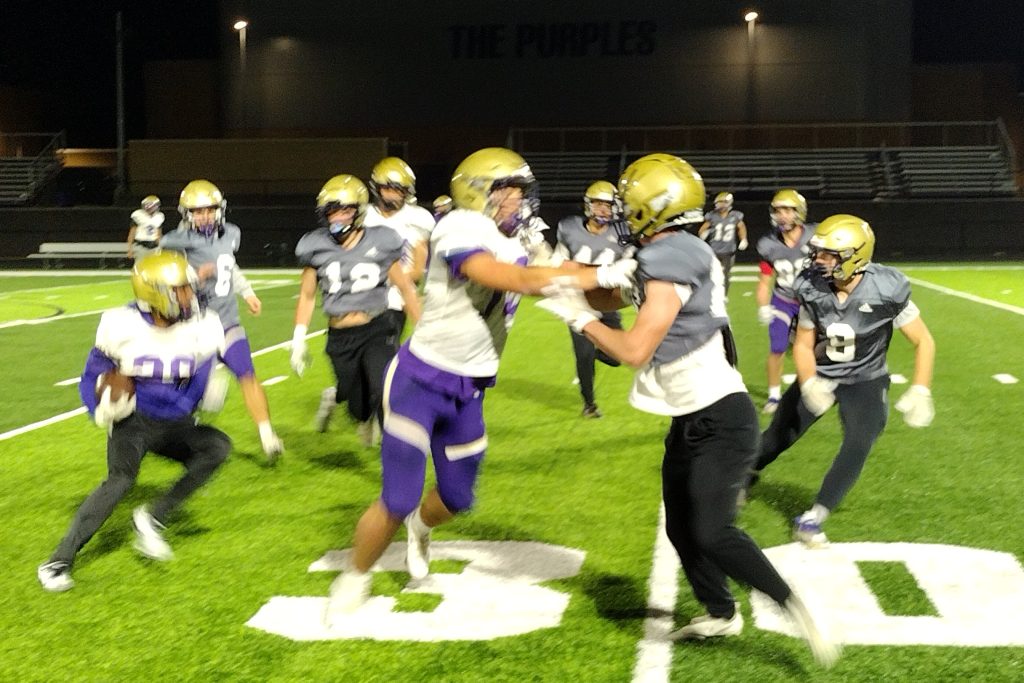 Southwestern accomplished the same feat, after coming up short in six consecutive regional championship berths. Jason Foley is in his fourth season as the Warriors' head coach, and Southwestern has been a dominant team this year, scoring 485 points in 13 games while allowing only 153.
The Warriors rely primarily on the running game, with senior quarterback Roger Oliver operating out of an option offense, in some cases the true '70s wishbone attack.
Perhaps that's fortuitous in that Bowling Green's defense contended with an option offense in last week's game against South Oldham, with the Purples handling "assignment football" once they settled in for the night. South Oldham's lone touchdown came after several penalties against BGHS were helpful in getting the Dragons in the red zone.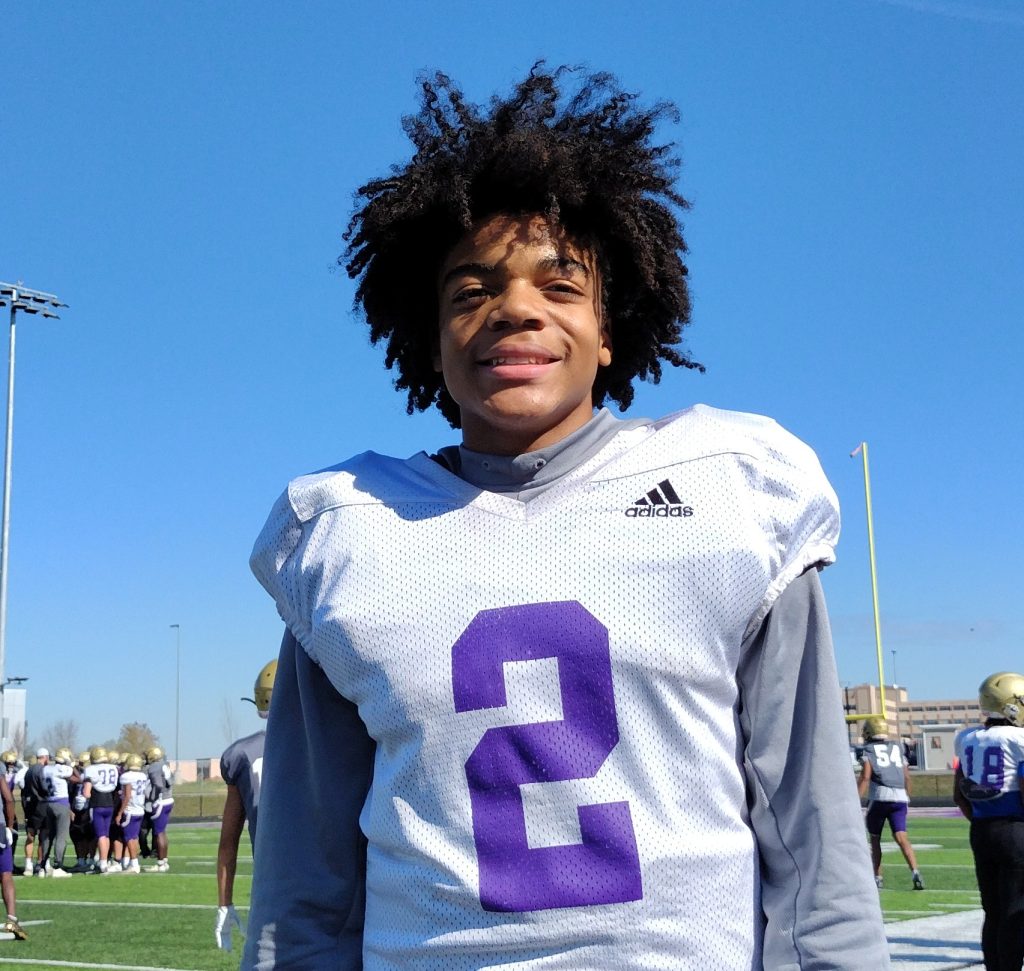 However, sophomore quarterback Deuce Bailey and the Purples offense stayed in control, building a 24-7 halftime lead before cruising to victory in the final 24 minutes.
Bailey's development has been a big part of Bowling Green's success. The 6-foot-1, 170-pound quarterback experienced some growing pains as a freshman, moving into the starting lineup four games into the season and enduring plenty of setbacks as the Purples limped home with a 6-6 record.
That stuck in pretty much everybody's craw on Rockingham Avenue, as Mark Spader freely admits. But it's served as a launching point for the Purples' impressive run in 2022, with the team's two losses, to Boyle County (Class 4A) and St. Xavier (Class 6A) having won state championships last year.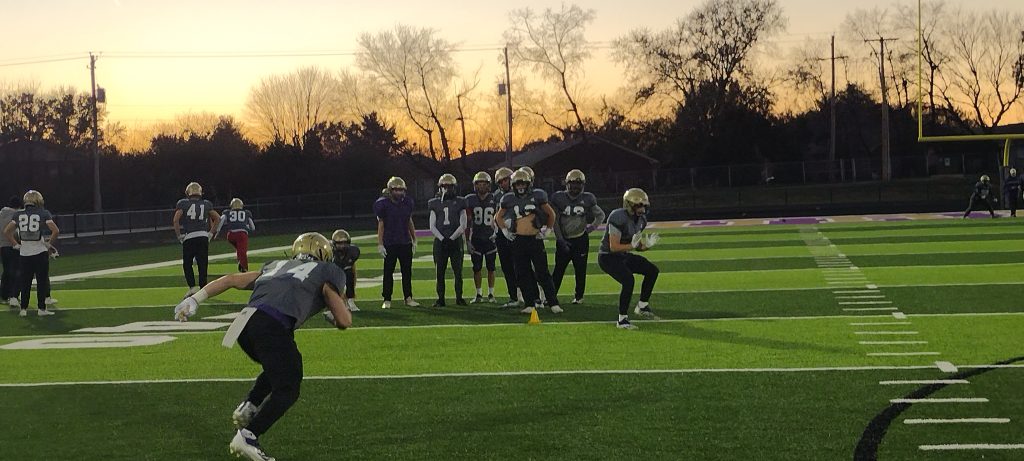 The Purples' senior class has helped Bowling Green establish a new identity over the last 3.5 months, with Bailey's presence as a passer and a runner giving opposing defenses plenty to think about before game time.
"These seniors have a lot invested in this team," Spader said. "We put a lot on their shoulders. Coming off the season we had, we got it across to our seniors what it would mean in their last year with the team. We talked to 'em about it all over the winter workouts, and they've really responded."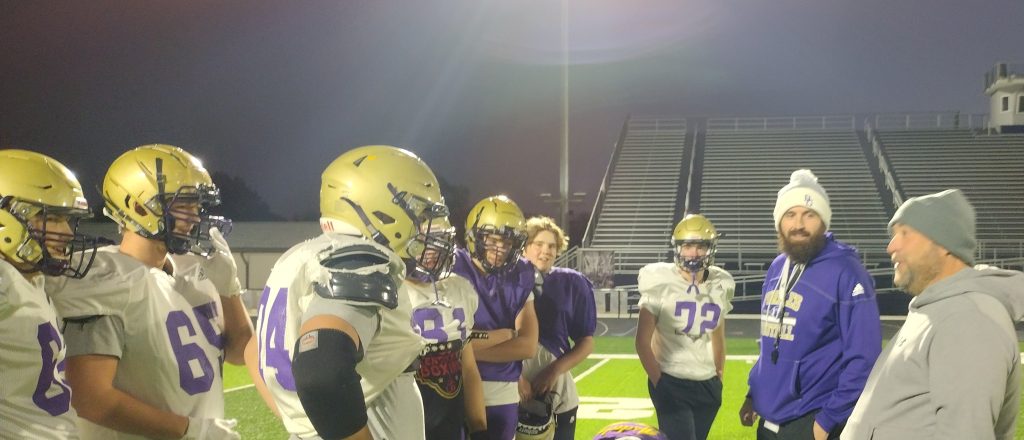 That's especially true in the case of the BGHS offensive line, which includes four seniors (center Isaiah Martin, left tackle Jack Ledogar, left guard Austin Anderson and valuable backup Grant Sheffield) along with junior right guard DeMarcus Elliott and sophomore right tackle Parker Fields.
The Purples' offensive line has provided sound protection for Deuce Bailey and paved the way for BGHS tailbacks Jevan Huddleston, Ladainian Woods and Jayden Axson. Huddleston leads the way with 1,014 yards rushing and 14 touchdowns, but Bailey is an effective runner himself (331 yards rushing, 3 touchdowns) and he can use his speed to move the pocket in either direction.
"Getting my feet wet as a freshman really helped me this year," Bailey said. "I'll miss these seniors on our offensive line; they've done so much for me. Mostly mentally.
"The seniors on this team have brought everybody together."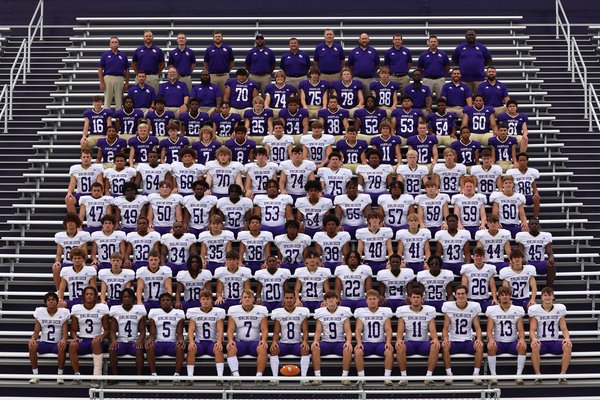 BGHS junior wide receiver Easton Barlow has been particularly effective of late, and he leads the Purples with 46 receptions for 894 yards and 11 touchdowns. Freshman wideout Trevy Barber also was Bailey's teammate on the boys basketball team last year, the KHSAA 4th Region runner-up. Barber has 43 receptions for 663 yards and eight TDs, with sophomore Christopher Sweeney adding 44 catches for 427 yards and four scores.
That's helped Bailey put it all together in his second season as the Purples' quarterback. He's passed for 2,764 yards and 27 touchdowns in 13 games, while throwing seven interceptions.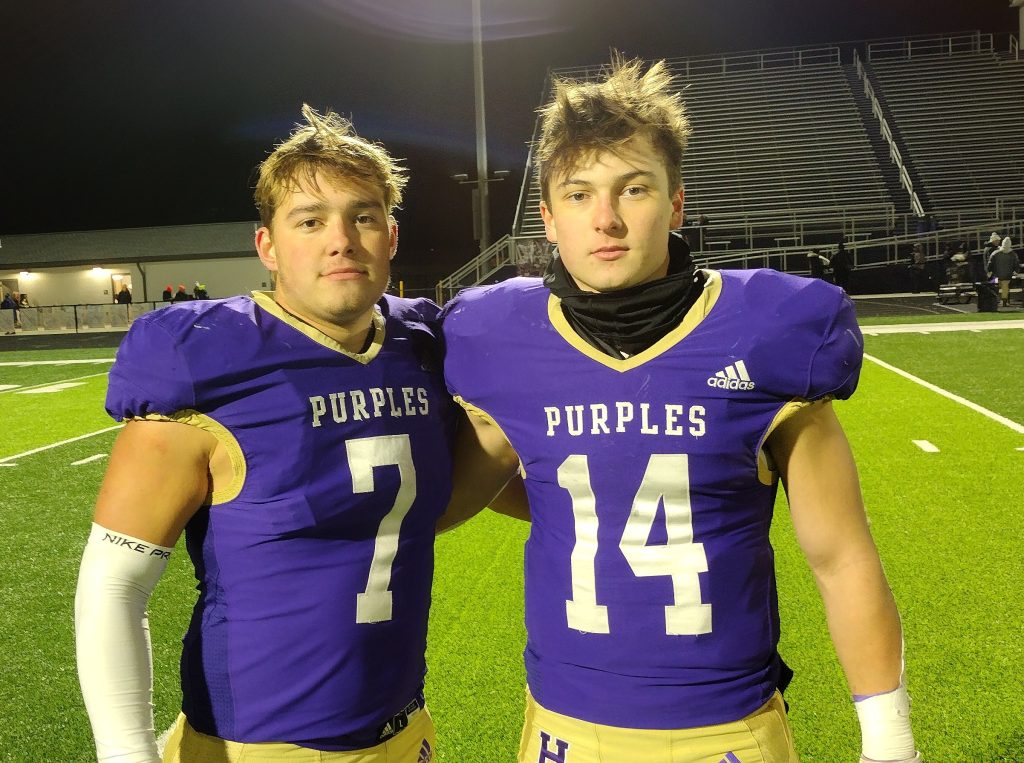 BGHS senior linebacker Davis Fant and the Purples' seasoned defense are going to have their hands full.
Southwestern trailed Scott County, 22-6, at halftime in last week's regional championship game in Georgetown. The Warriors came storming back to slip past Scott County, 23-22, to remain unbeaten in 13 games.
"I told them at halftime, 'We've been in this position before,'" Southwestern coach Jason Foley told the Commonwealth Journal's Jacob Pratt afterward. "Our theme, all year, has been 'make a way.' Our defensive coaches made some great adjustments at halftime.
"I can't say enough about these kids, though. They have incredible fight, incredible grit."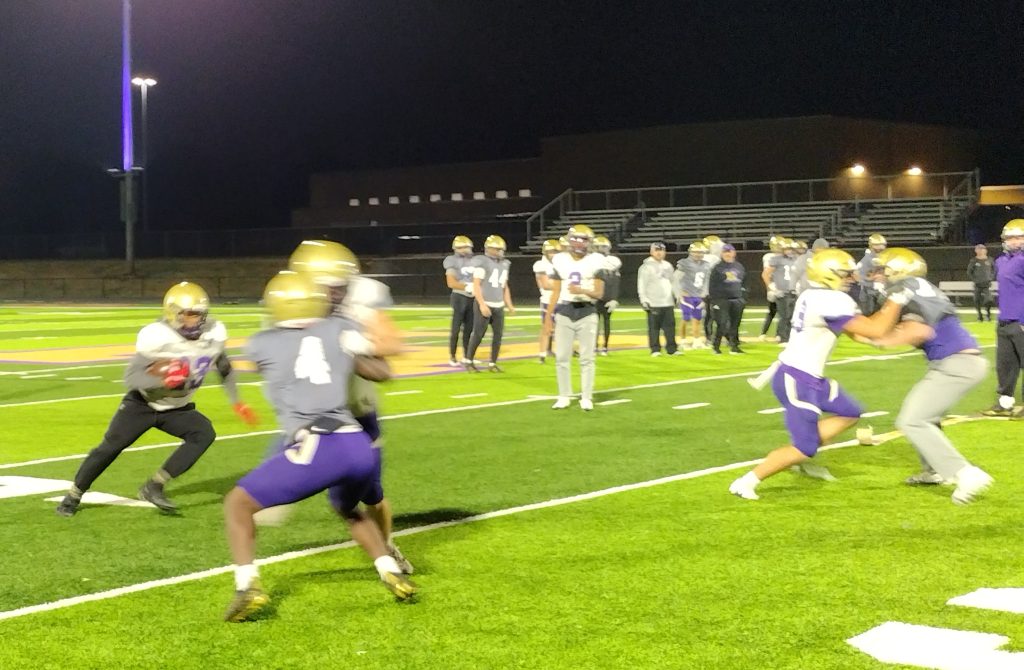 Senior tailback Tanner Wright leads the Warriors with 1,562 yards rushing and 27 touchdowns, but Foley has another effective weapon in junior Christian Walden (1,128 yards rushing, 15 touchdowns). Oliver tends to pass sparingly, but Southwestern has defensive stars in senior linebacker Maddox Mink (a team-high 118 tackles, seven sacks) and sophomore linebacker Ben Coomer (103 tackles, four sacks).
Davis Fant also believes the invaluable lessons from last year's .500 season have carried over to his final season with the Purples. He has joined forces with seniors such as linebacker Jake Napier, cornerback Augie Nyembo and "anchor" defender Devin Geer to give Bowling Green a defensive presence.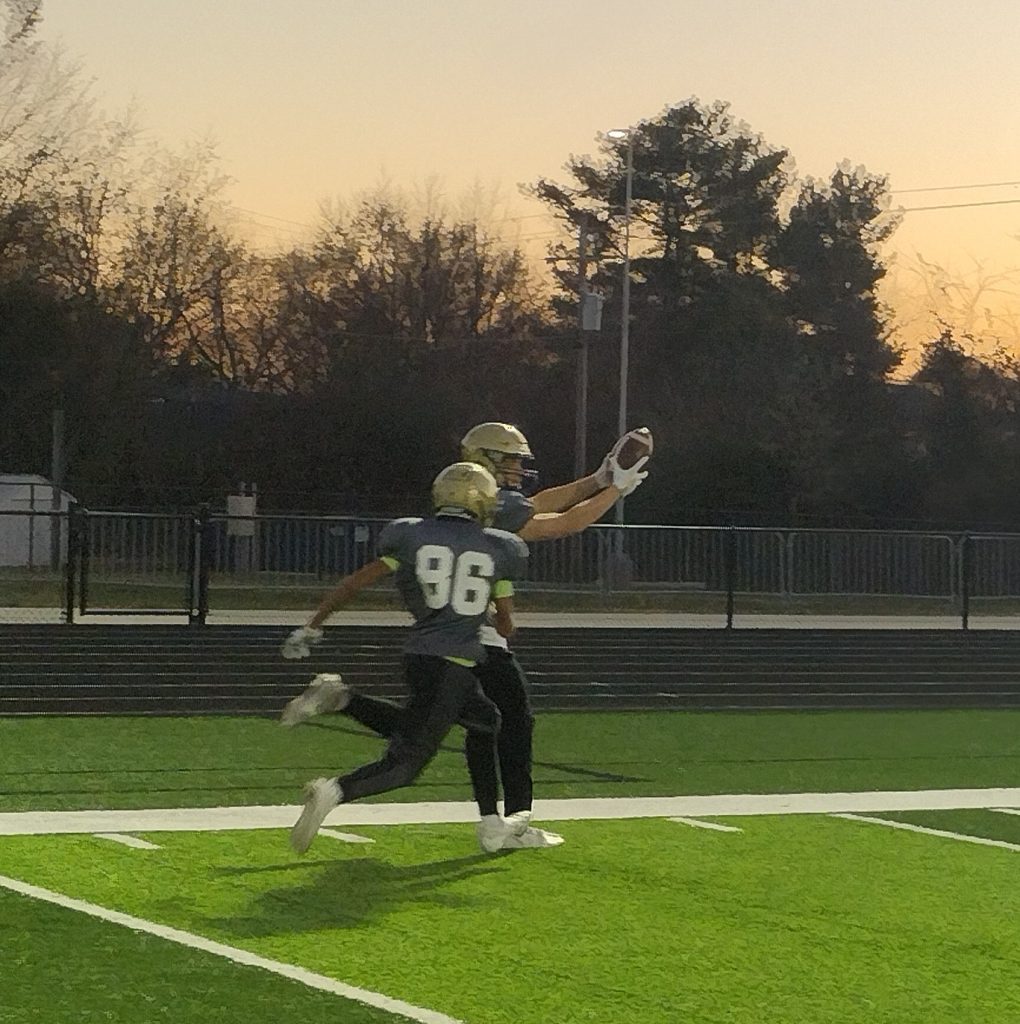 Rising stars in the secondary such as safety Wick Dotson and cornerback Grayson Newman have made quite an impact, too.
"We had a rough season last year," Fant said. "Bowling Green is known for its defense, and we wanted to be a part of that. A lot of guys have contributed.
"(Southwestern) is a hard-nosed team. They listen to their coaches and their backs defintely know how to finish forward, running the ball. I think we've played with a different mindset, in the playoffs, but that's really been the case for our whole team."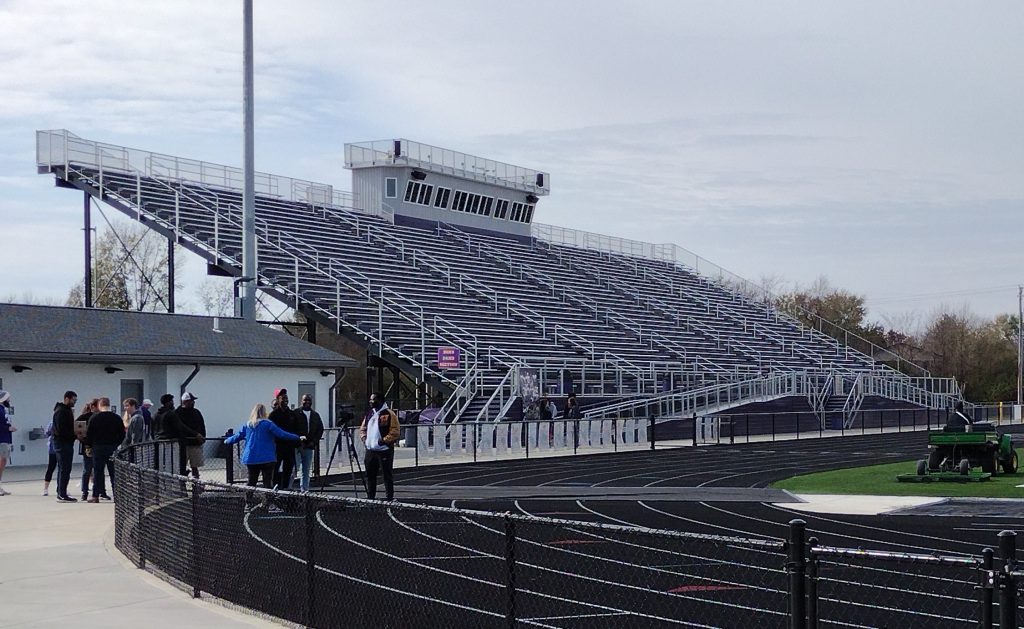 The winner of Friday night's game will face either Lexington's Frederick Douglass High School (13-0) or Owensboro High School (11-2). The Purples defeated Owensboro, 17-7, in the KHSAA Class 5A state championship game in 2020.