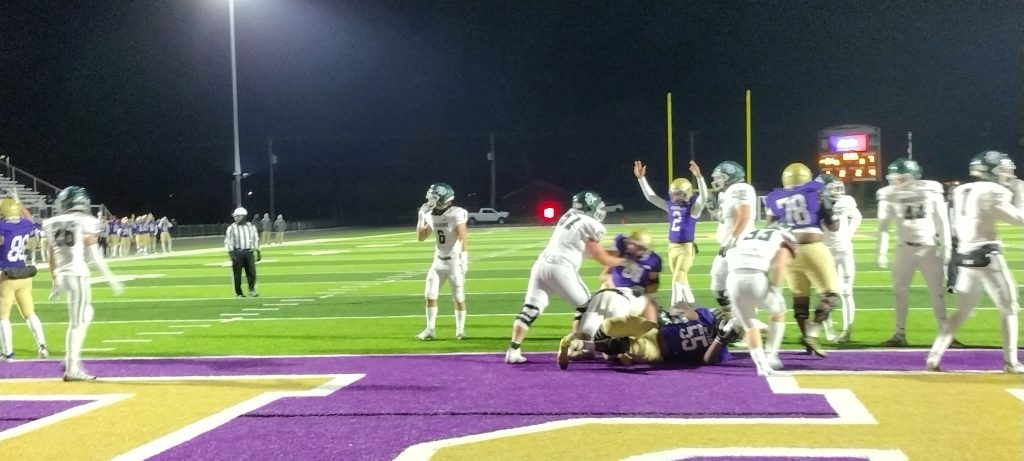 BGHS FORCES SIX TURNOVERS; NEXT UP, SOUTHWESTERN HIGH SCHOOL
This one was never in doubt.
Bowling Green High School's football team dismantled visiting South Oldham on Friday night, punching out a methodical 38-7 victory to claim a KHSAA Class 5A regional championship.
The big prize, of course, still awaits.
Bowling Green is two victories away from the school's eighth state championship, lifetime. But the Purples will have go on the road to get back to the University of Kentucky's Kroger Field for KHSAA Championship Weekend in the first week of December.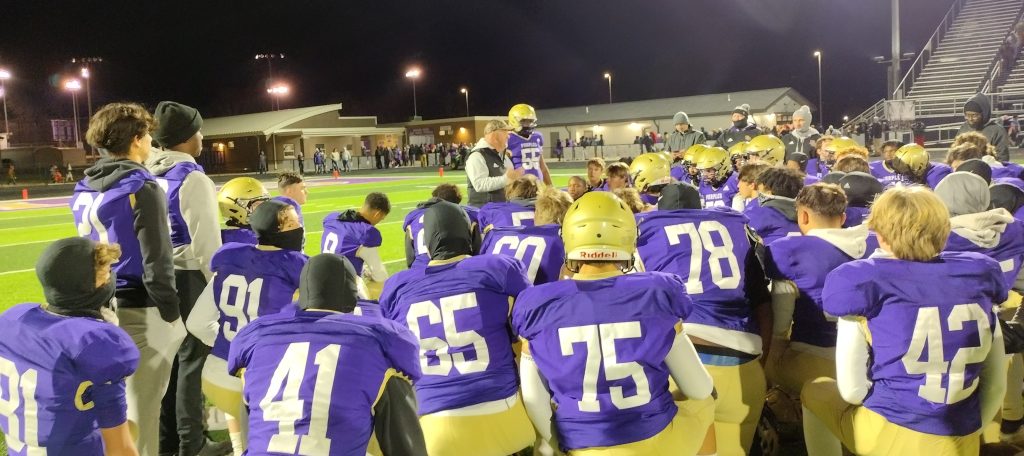 "I told our kids, 'It was a businesslike performance,'" BGHS coach Mark Spader said. "We settled in, defensively … I'm really proud of our guys. But now we'll have to go on the road to play Southwestern, and there's only four (Class 5A) teams left.
"We need to be dialed in, next week, for that game."
Bowling Green improved to 11-2 with the victory, and the Purples will travel to Pulaski County for next week's KHSAA Class 5A semifinal game against Southwestern High School (13-0).
Southwestern slipped past Scott County, 23-22, on Friday night. The other Class 5A semifinal pits Lexington's Frederick Douglass High School (13-0) and Owensboro High School (11-2). Frederick Douglass knocked off Woodford County 21-7 on Friday night.
Bowling Green won the seventh KHSAA state championship in school history in 2020, using a relentless defense to derail Owensboro 17-7 in the championship game in Lexington.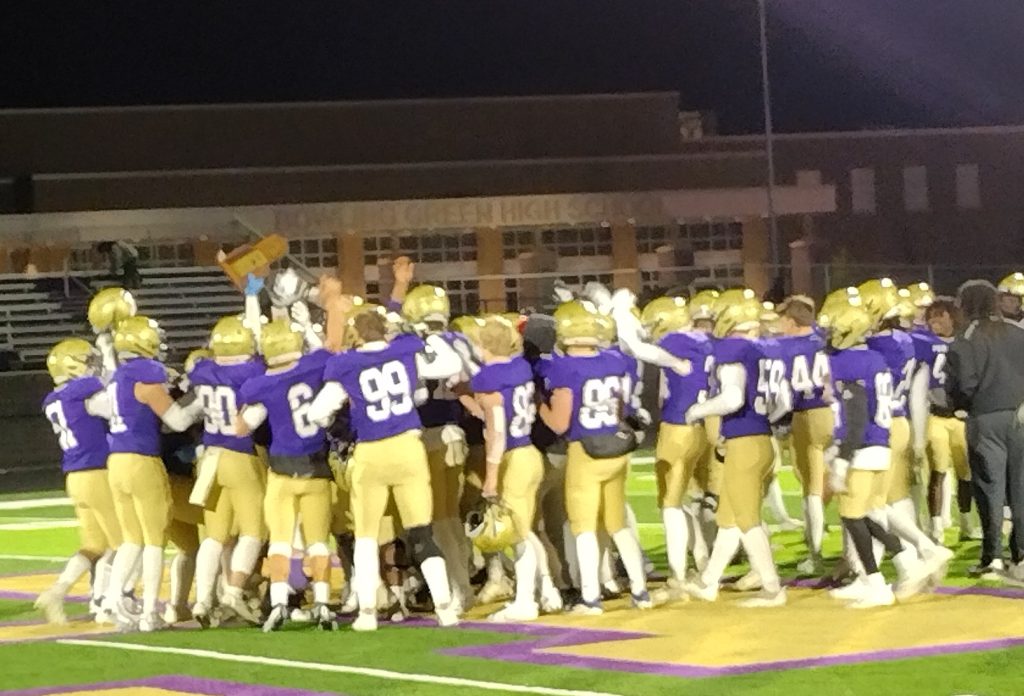 Most of the Purples' senior players were sophomores on that year's BGHS team, and they're embracing the challenge of going on the road next week against Southwestern. Bowling Green's defense neutralized South Oldham's triple-option offense, forcing six turnovers to win going away.
"It's all about squeezing the line of scrimmage and getting to the ball, gang tackling," BGHS 'anchor' defender Devin Gee said. "When everybody does their job, against the triple option, good things are going to happen.
"I was always taking the 'dive' guy, with the linebacker to that side taking the quarterback, and our cornerbacks, the pitch guy."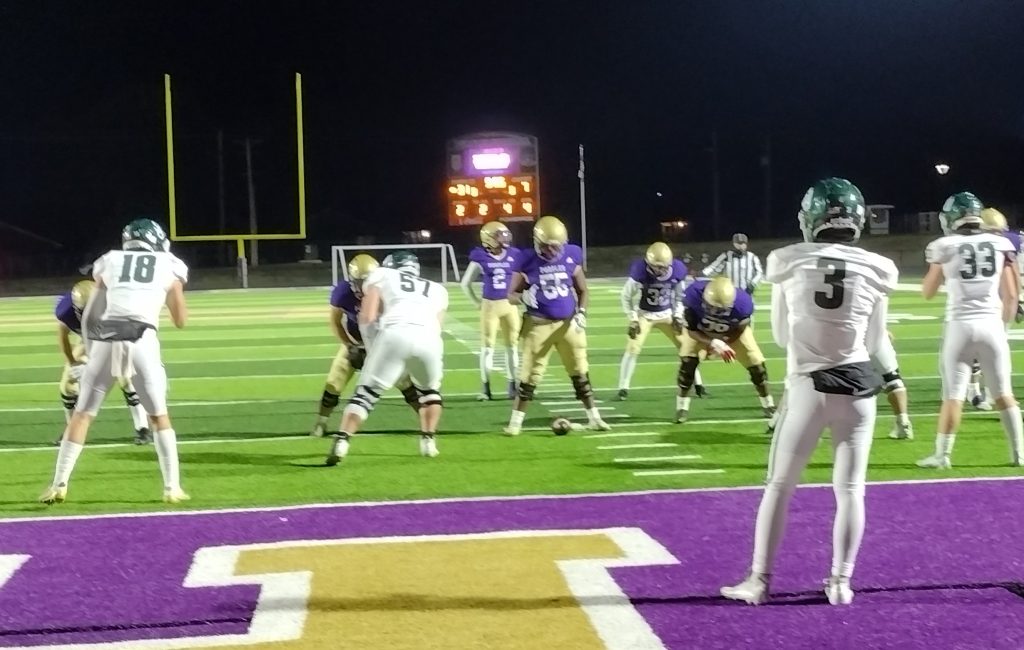 BGHS took control midway through the third quarter, when Gee and senior linebacker Davis Fant forced a fumble by South Oldham quarterback Nick Hamilton before the Purples' Wick Dotson fielded the ball and scored on a 19-yard return.
That made it 31-7, and the Dragons were fading fast.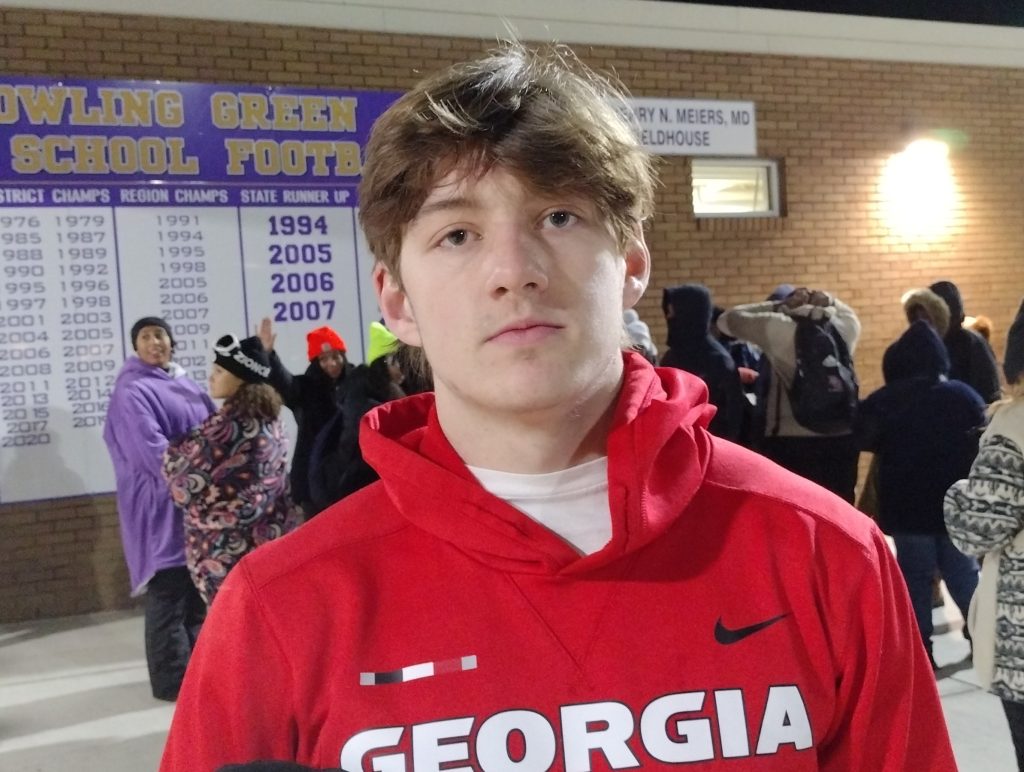 Grayson Newman, the Purples' sophomore defensive back, had two interceptions in the game. The BGHS defense forced six turnovers, a season high.
"Taking care of the triple option, that's not an easy task," Fant said. "Once you get (South Oldham) to pass a lot, they weren't real comfortable doing that."
Newman is the younger brother of former BGHS quarterback/defensive back Spencer Newman, who experienced both the state championship in 2020 and last year's disappointing 6-6 finish.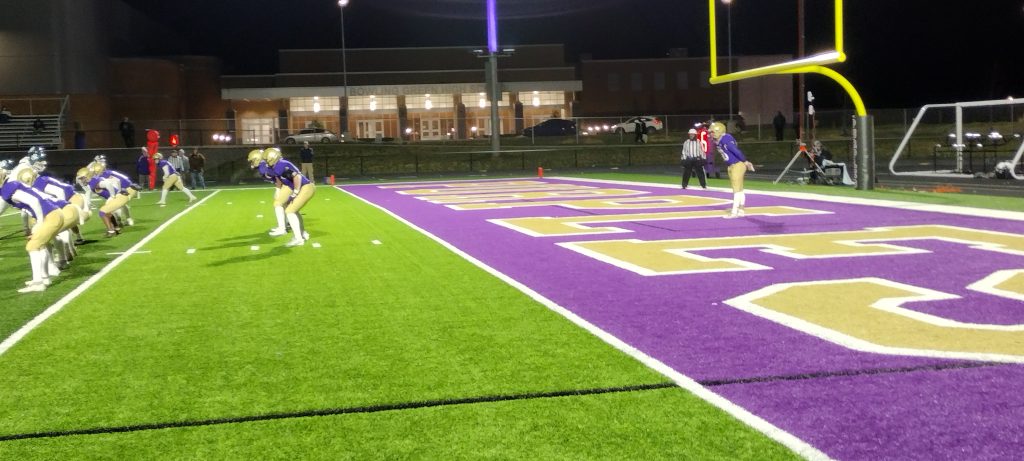 Senior BGHS placekicker/punter Colin Fratus had a big game, drilling a 31-yard field goal in the opening moments of the second quarter, converting all five of his PATs, and forcing the Dragons to take the touchback on booming kickoffs throughout the game.
South Oldham finished its season with an 8-5 record.
I'll have a comprehensive look at the game on Saturday morning. Thanks for reading.