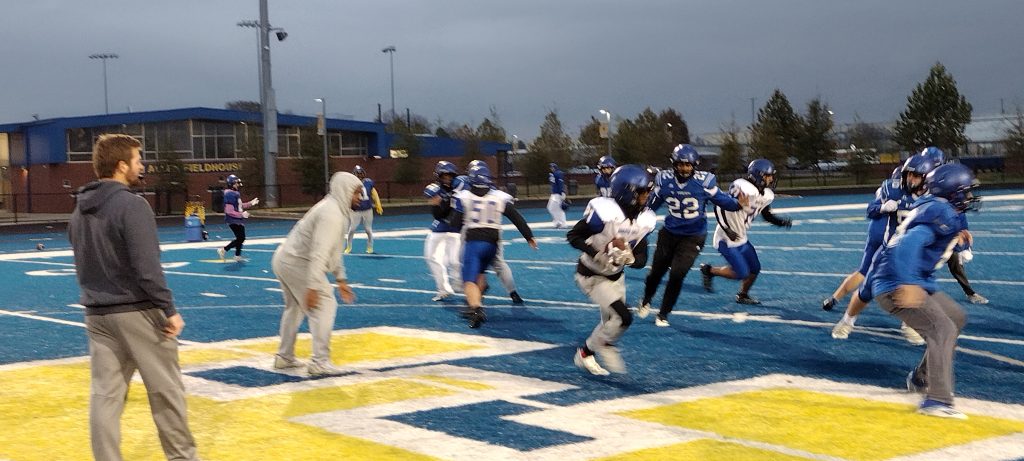 RAIDERS' GRIFFITH LOOKING FOR IMPROVED PASSING GAME
Warren East High School's Dane Parsley speaks in respectful tones of the Raiders' 2012 football squad.
He was just 5 years old when the Raiders won their first 13 games before stumbling in the KHSAA Class 4A semifinals, falling 58-7 at the hands of Collins High School.
The 6-foot-2, 190-pound sophomore quarterback has guided his team to 12 victories in as many games himself, and Warren East will play for a regional championship against Franklin County (7-5) when Parsley and the Raiders take the field for the Class 4A semifinals on Friday night on the blue turf of Jim Ross Field.
"This is a big week for us," Parsley said. "It's for a regional championship, and it also can move us closer to the state championship."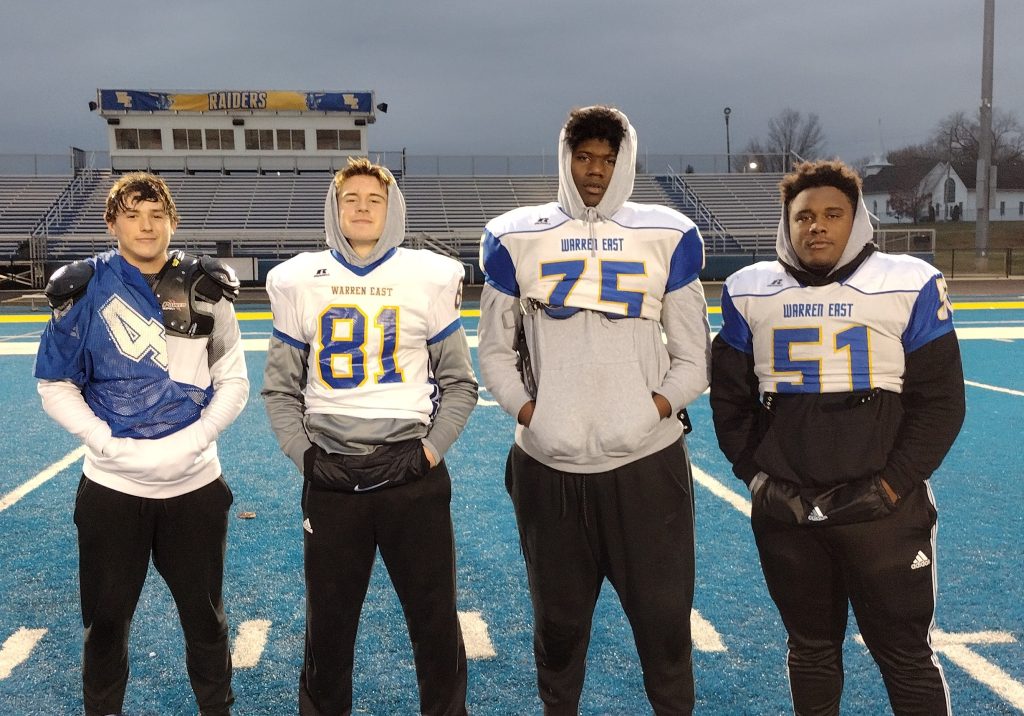 Franklin County won't knock you over with its 7-5 record, but Warren East coach Jeff Griffith is quick to point out that the Flyers lost junior quarterback Gavin Hurst to a broken collarbone at midseason, forcing Franklin County coach Eddie James to make some wholesale changes on the fly.
"They've played a very tough early schedule," Griffith said, "and they lost their quarterback early in the season. They had to retool their whole offense."
Undersized quarterback Emmanuel Smith, a 5-foot-7, 140-pound senior, has stepped into the fore and given Franklin County a presence, but James likes to spread the wealth with the Flyers, giving several players a chance to contribute with the ground game.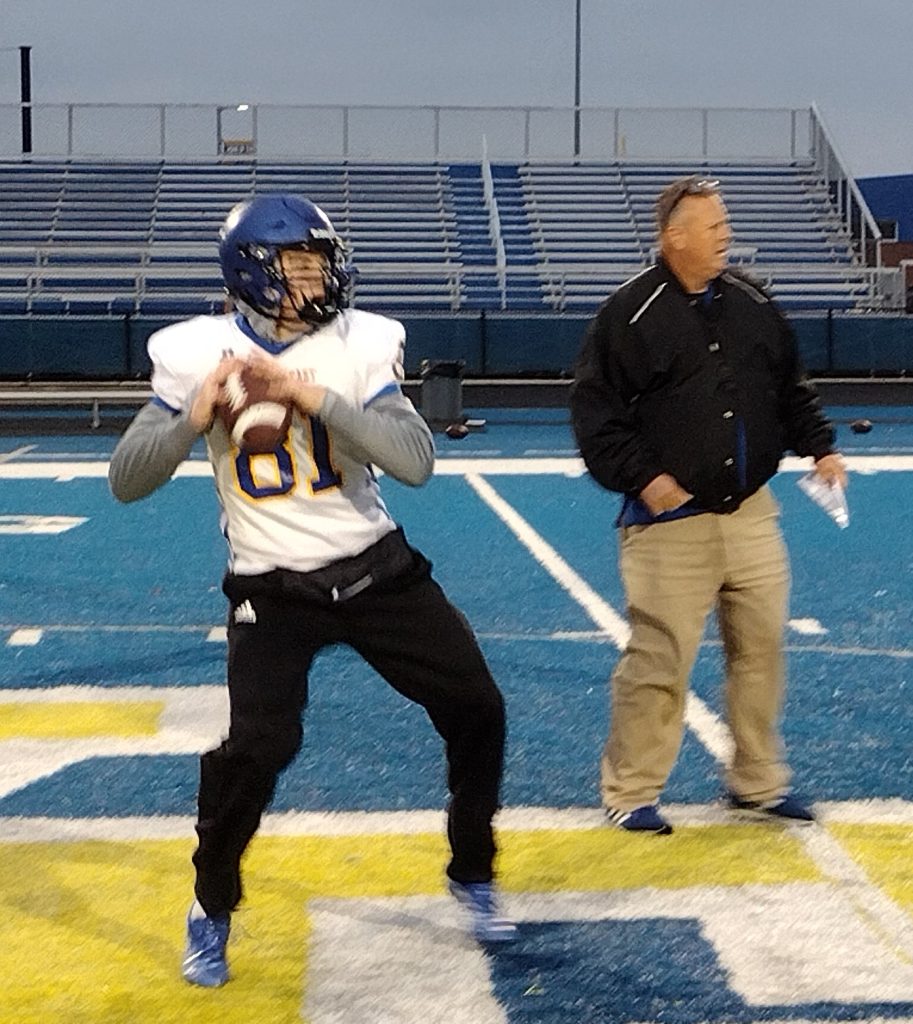 "We've never played (Franklin County). Ever," Griffith said. "This is our third straight game where we've played a team we've never seen before, in the regular season or in the playoffs."
Franklin County started the season 1-4 before winning six of its next seven games. The Flyers reached the KHSAA Class 4A quarterfinals with an impressive 40-14 victory over Spencer County.
"I knew we had a good football team, and I knew we were inexperienced," Franklin County coach Eddie James told the State Journal newspaper of Frankfort, Kentucky. "When you're in it, every day, you can lose sight of the long run … Our goal is to win a state championship."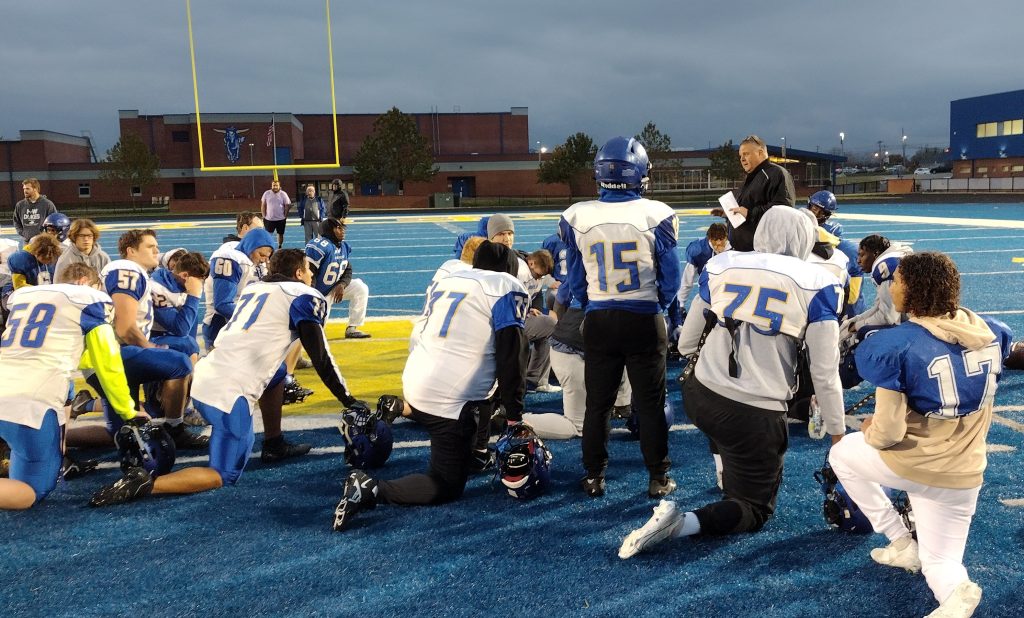 Parsley, the ultimate dual threat at quarterback, rushed for 248 yards and four touchdowns in last week's 28-17 victory over Madisonville-North Hopkins. The Raiders' passing game, however, hit a snag, as Parsley completed just 7 of 16 passes for 35 yards and an interception.
"We had a lot of penalties, missed assignments, that kind of thing," Griffith said.
Over the course of their 12 games, however, Parsley and the Raiders have been a quick-strike passing team. Parsley has completed 113 of 182 passes (62 percent) for 1,749 yards and 28 touchdowns. He's been intercepted just five times, and Warren East teammates Tray Price (41 receptions, 775 yards, 11 touchdowns) and Ahmad Alexander (38 receptions, 600 yards, 10 touchdowns) are effective deep threats as well as possession targets.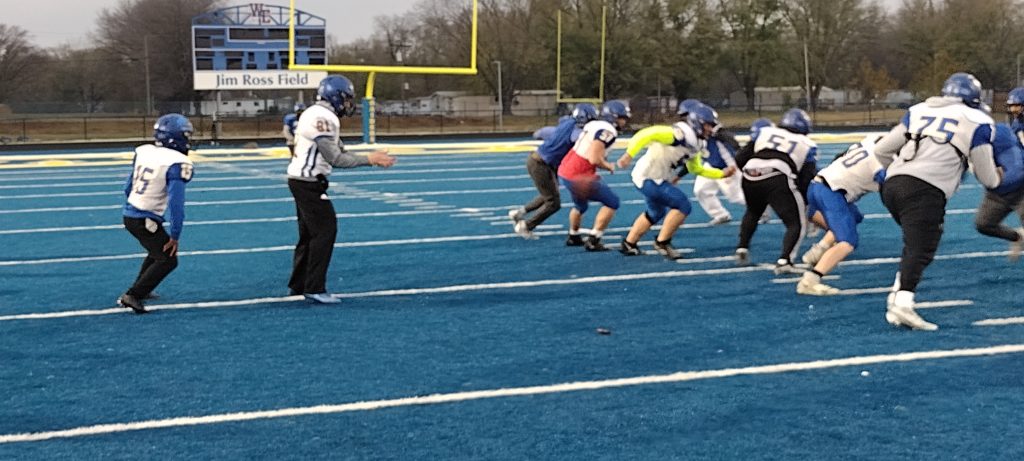 Warren East offensive linemen Jari Barber, a 6-foot-5, 300-pound junior right tackle, and Dratavyn Barber, a 5-foot-10, 275-pound senior center, said they've got to be on their toes with Parsley in the pocket, because he's adept at improvising in the face of the pass rush.
(Yes, the Barbers are siblings.)
"We're ready to handle our business," Jari Barber said. "That's all I've got to say. Ready to play."
Dratavyn Barber was equally succinct.
"We've got to execute," he said. "Can't have penalties, or any stupid mistakes."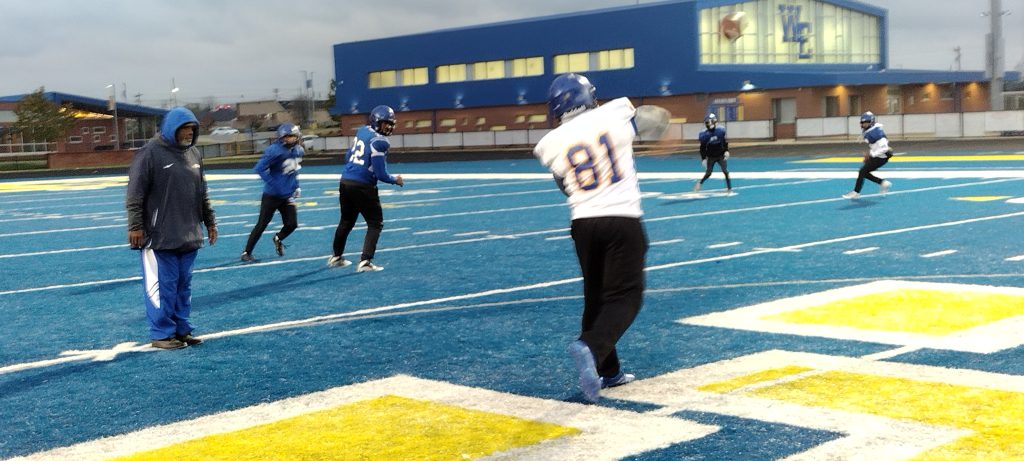 Defensively, the Raiders have posted three shutouts and limited seven opponents to 14 points or less. Junior linebacker Maddox Tarrance, one of East's leading tacklers and a special-teams ace, understands Franklin County tends to throw the ball only sparingly.
"We need to stop the run. That's the biggest thing," Tarrance said. "If we stop the run, we win."
Parsley has rushed for 1,443 yards and a team-leading 28 touchdowns this year, while senior tailback Quinton Hollis has added 941 yards on the ground while scoring 14 TDs.
The Flyers' Christian Moore leads his team's running game, with 699 yards and 12 touchdowns, while Kaden Moorman has added 425 yards and five scores. Franklin County has a defensive star in senior linebacker Peyton Ledford, who has 16.5 tackles for losses and four sacks.
"They've got a lot of athletes who can run. They're very good," Parsley said.
"We're going to have our hands full," Griffith added. "This is a very good team."