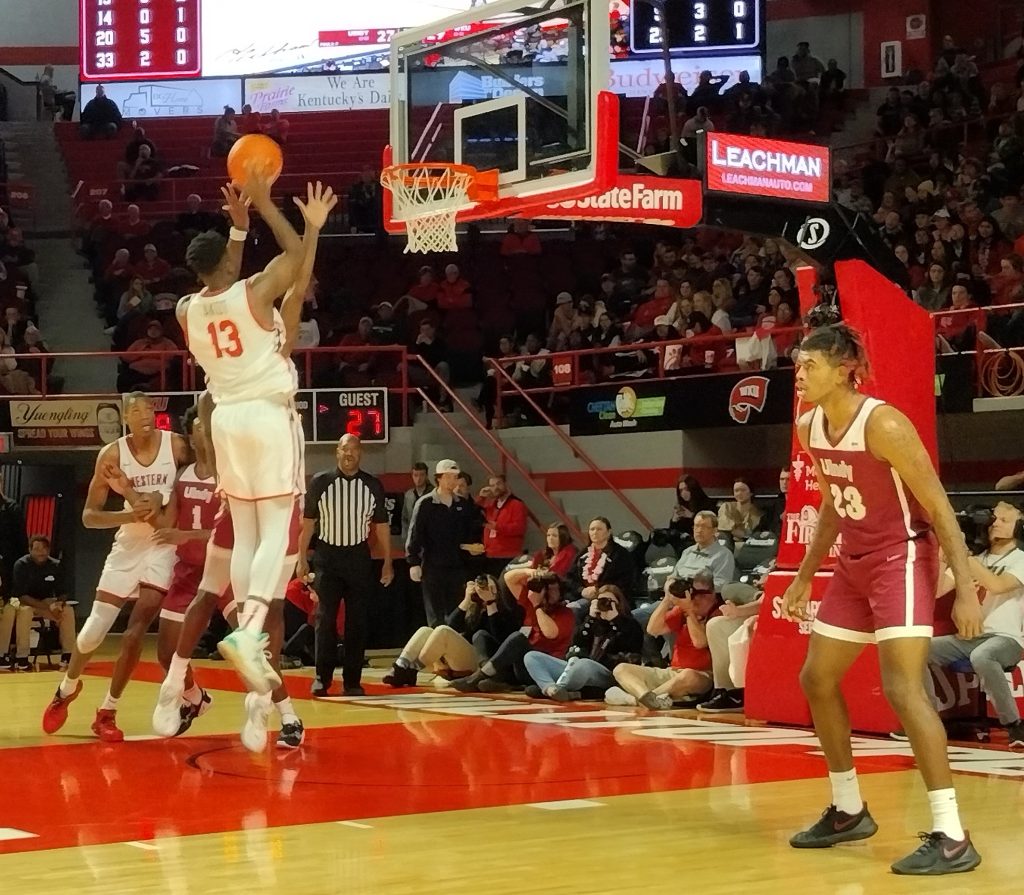 HILLTOPPERS HEAD TO CAYMAN ISLANDS WITH 3-0 RECORD
Western Kentucky's Dayvion McKnight powered his way to a game-high 16 points and teammate Jairus Hamilton hit 5 of 6 shots for 13 points as the Hilltoppers remained unbeaten in three games on Tuesday night, stopping the University of Indianapolis 68-50 before a crowd of 3,208 at Diddle Arena.
The Hilltoppers are poised for a breakthrough season under seventh-year WKU coach Rick Stansbury, who is still looking for his first NCAA Tournament berth with the team.
For the second consecutive game, Stansbury would often insert five substitutes at a time, much like a hockey team with different shifts. His second group — 6-foot-11 center Fallou Diagne, 6-foot-7 forward Tyrone Marshall and guards Jordan Rawls, Khristian Ladner and Dontaie Allen — kept the Hilltoppers comfortably in front during the second half.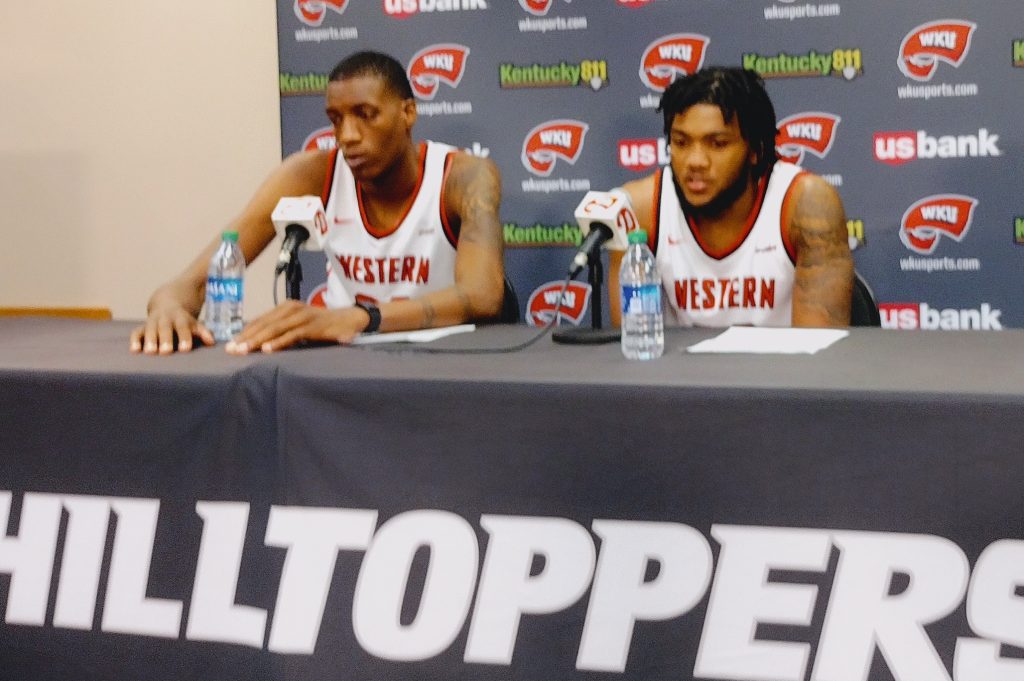 The Hilltoppers have five days of practice before resuming their schedule against Akron University in the Cayman Islands Classic on Monday afternoon.
"The second group came in and brought a lot of energy," Stansbury said.
McKnight hit 5 of 13 shots, including 2 of 5 from 3-point range, to lead WKU with 16 points. McKnight also finished with seven rebounds, three assists and two steals.
WKU's Jairus Hamilton joined the school's 1,000-point club, scoring 13 points in 26 minutes, while 7-foot-6 senior center Jamarion Sharp brought the crowd to its feet with several sensational plays near the basket. Sharp had a game-high eight blocked shots and 11 rebounds while scoring 4 points.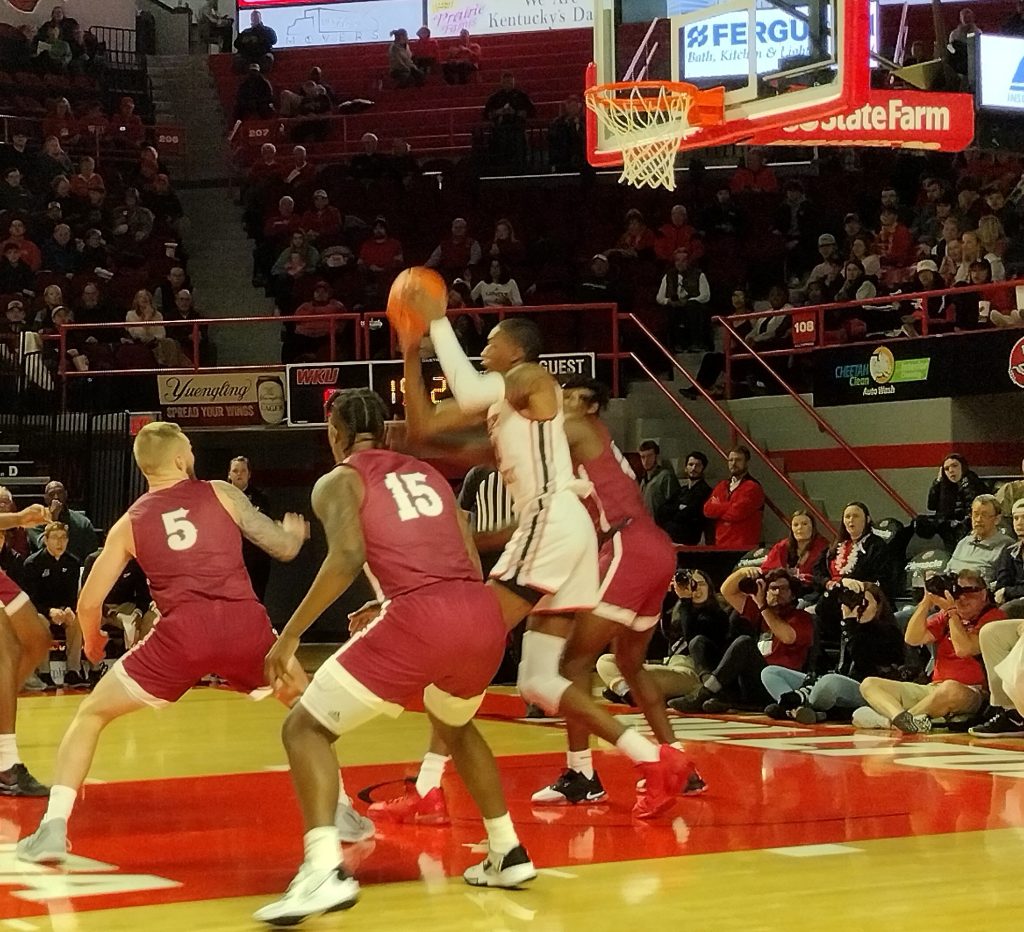 "Jamarion did what he does best," Stansbury said. "He doesn't have to score to change the game out there."
Eleven WKU players scored points in the game, and the Hilltoppers responded quickly when Indianapolis cut the deficit to 12 points with about five minutes left in the game.
Sean Craig hit four shots from 3-point range and led Indianapolis with 12 points, while Greyhounds teammates Jesse Bingham and David Ejah each finished with 11.
I'll have full coverage on the game in the morning, in addition to some high school football coverage for the KHSAA regional championship round. Thanks for reading.