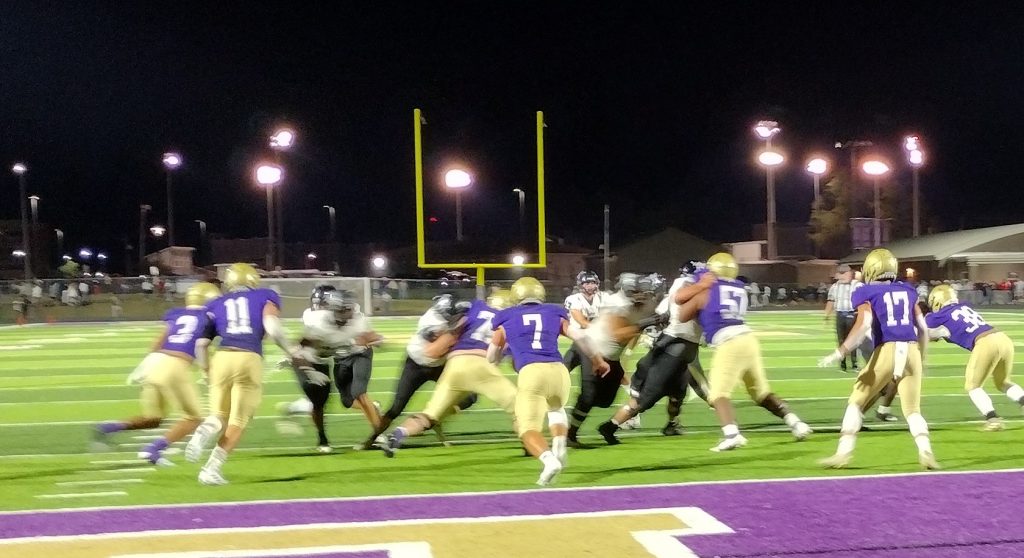 SOUTH'S BUTTON LEAVES IT ALL ON THE FIELD IN HARD-FOUGHT DEFEAT
Bowling Green High School's football team milled about the stadium concourse for 15, maybe 20 minutes after Friday night's KHSAA Class 5A thriller with crosstown rival South Warren High School.
The last two Class 5A state champions stood toe to toe, delivering body shots, one after another, while still hopeful of landing a knockout punch.
Instead, it was more like a heavyweight championship fight, and only one team could savor the outcome.
That would be the Purples, after five lead changes in the second half alone. Bowling Green's Javen Huddleston scored on a 1-yard run in the final minute, on a second-down play, sending the Purples a pulsating 28-24 victory over their archrival on Nashville Road.
It was the KHSAA Class 5A, 2nd District opener for both teams, and the verdict evened the series at five victories each, over the last six years. Bowling Green improved to 6-1 overall, heading into its lone open date of the season, while the Spartans dropped to 3-3 heading into next week's non-district game against McCracken County (2-5) in Paducah.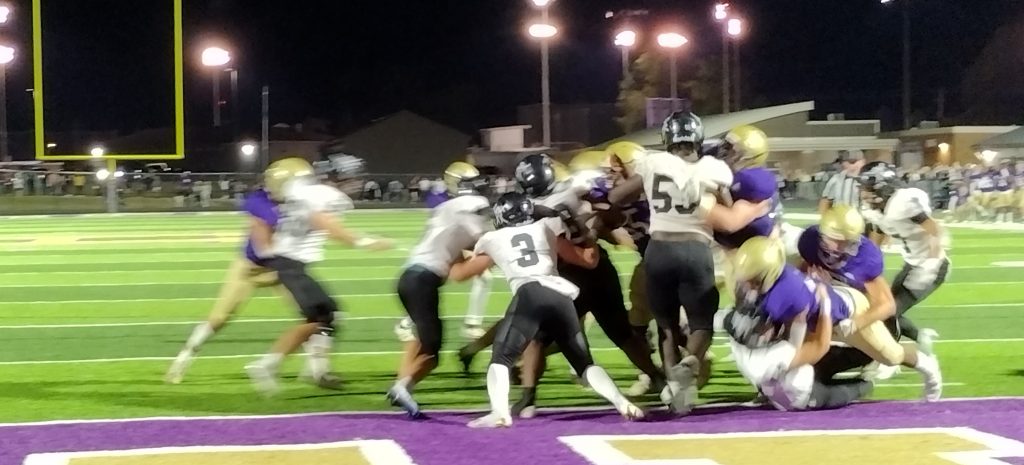 Fifth-year BGHS head coach Mark Spader had to catch his breath before speaking to reporters on the field when it was over.
"We live to fight another day," Spader said. "That's what this game usually is … What a matchup. We're fortunate, to play in a great district. Thank goodness, our offense can move the ball, and score points this year because they really bailed us out."
That's what was missing last year, when South Warren twice overpowered the Purples on its way to the third KHSAA state championship in school history. The Spartans eliminated BGHS from the Class 5A playoffs last year, winning 28-3 on the South Warren campus to send the Purples limping home with a 6-6 record.
Spader and his resourceful Bowling Green squad have turned the page on that .500 season.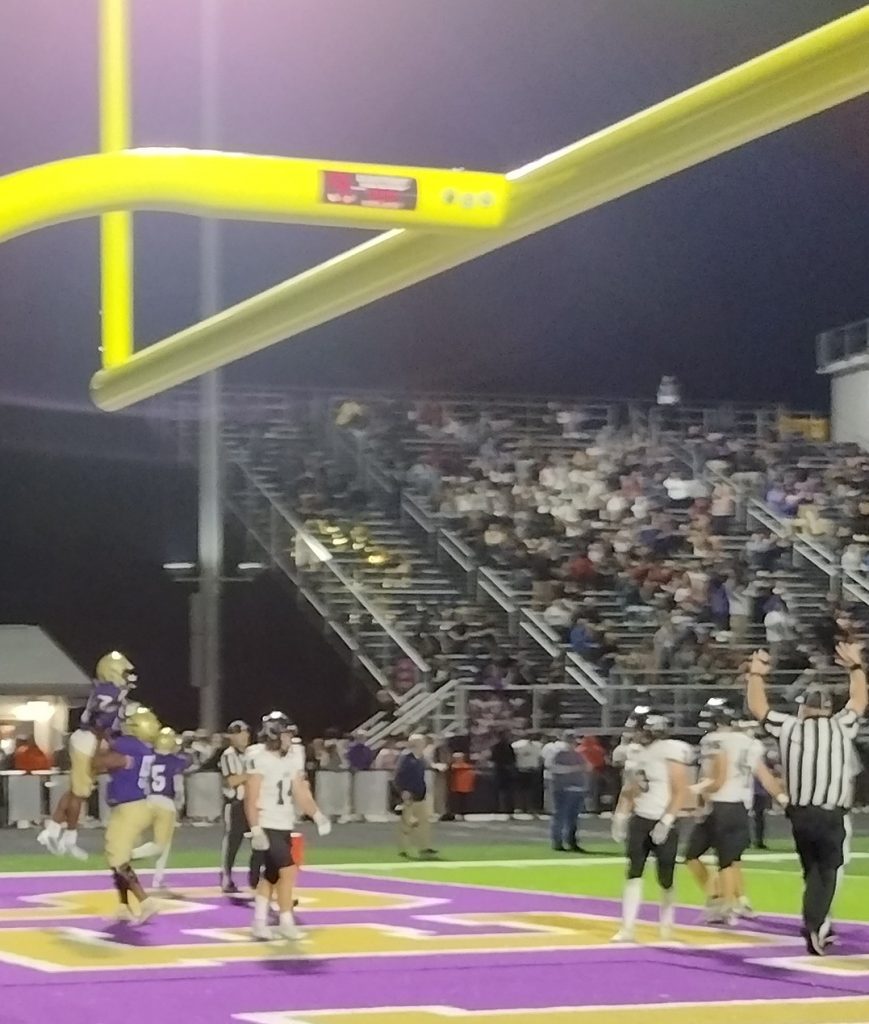 "Defensively, we couldn't stop them at the end," South Warren coach Brandon Smith said. "In the first half, we did some silly things, offensively. Then the second half turned into an old-fashioned slugfest."
The game did have the feel of a championship fight.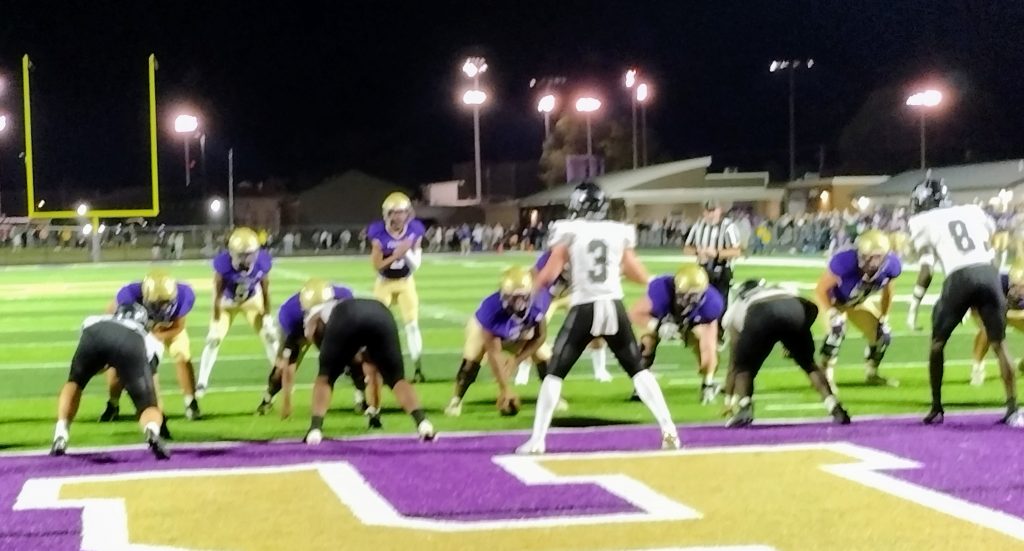 BGHS senior linebacker Davis Fant, the Purples' leading tackler and emotional leader, was completely spent when the game was over. Fant was looking forward to some time away from football, but he was respectful of South quarterback Bryce Button and the Spartans, who had plenty of turnover after last year's 14-1 championship season.
"We had trouble stopping their quarterback on the power (play)," Fant said. "We tried to adjust to that .It's our archrival, a very good team. We looked at it as getting our 'Lick Back' …"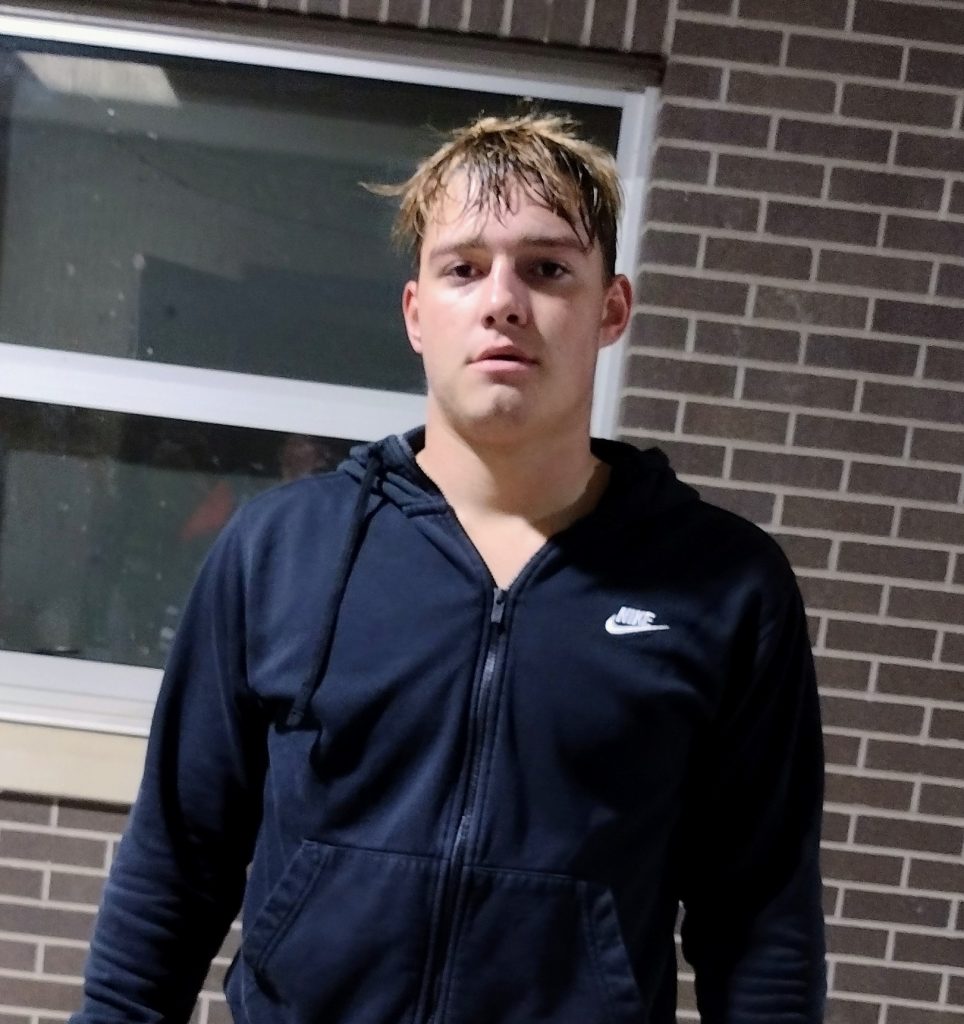 A reporter shot Fant a quizzical look and one of his teammates seemed to understand where the colorful BGHS linebacker was coming from.
"It's a song, a rap artist named EST Gee," Fant said.
H. Rap Brown, still with us at age 78, would be proud.
Bowling Green drew first blood, in spectacular fashion.
BGHS running back Jevan Huddleston hit the hole hard on the first play from scrimmage, and the 5-foot-11, 190-pound junior bolted through the teeth of the South Warren defense and into the open field.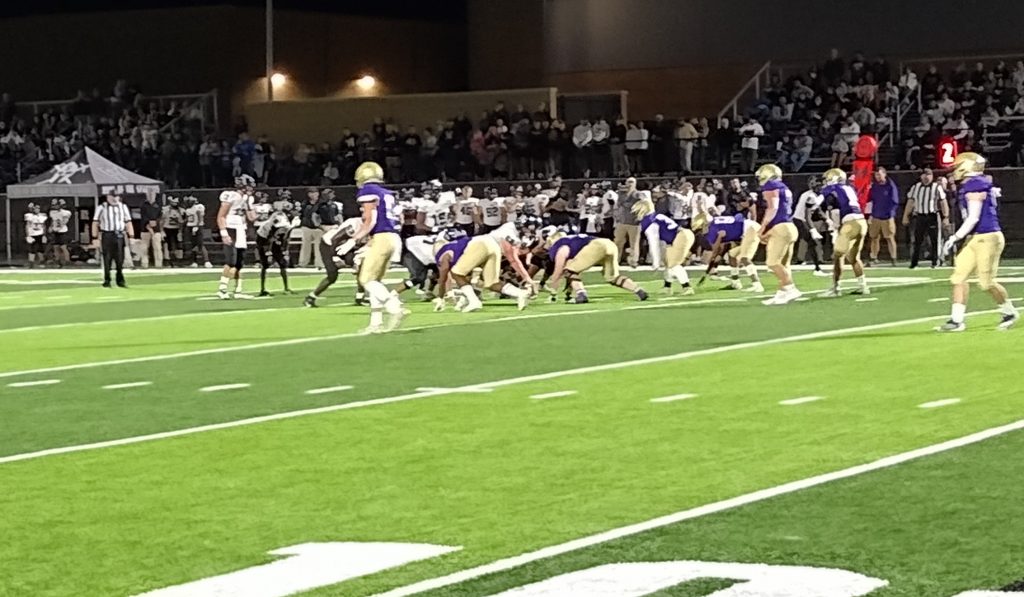 Huddleston was brought down from behind at South's 1-yard line, after a dazzling 77-yard run, and he scored on the next play. Colin Freitus added the PAT and Bowling Green needed just 47 seconds to take a 7-0 lead.
Huddleston closed the door on the Spartans, too, as sophomore BGHS quarterback Deuce Bailey guided the Purples on an 11-play, 80-yard touchdown drive over the game's final five minutes.
Huddleston caught Bailey's pass in the left flat for a 21-yard gain to get the ball rolling, and he punched out a 12-yard gain on the ground as the Spartans' defense suddenly found themselves on its heels.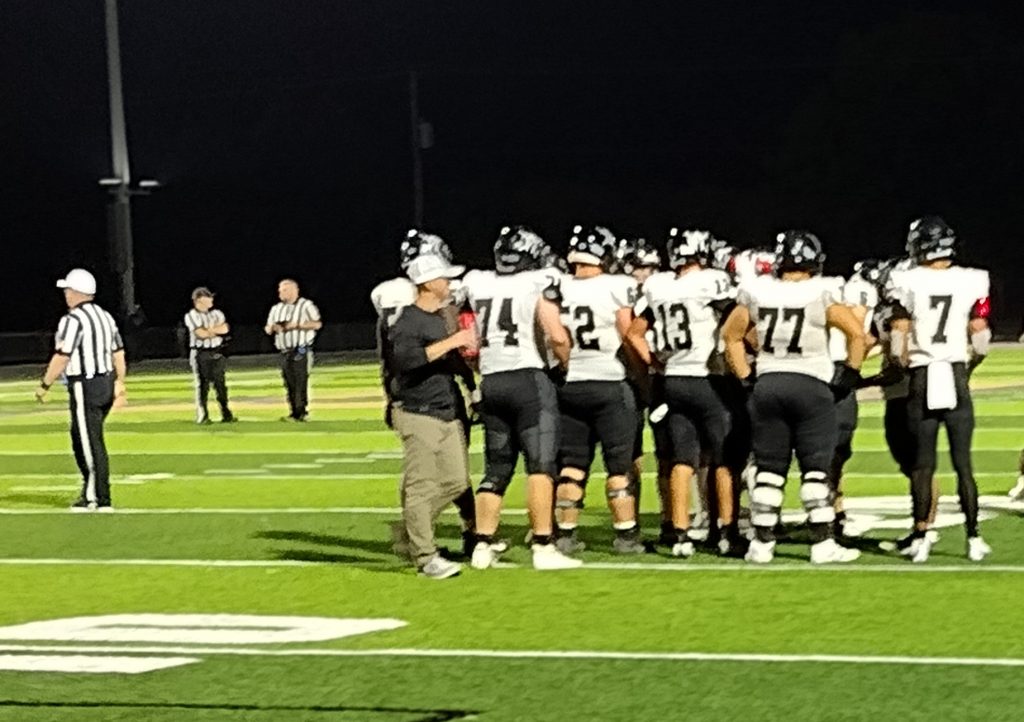 Bowling Green had all three of its timeouts, and Spader didn't use one until the El Donaldson Stadium clock showed just one minute, two seconds remaining in regulation.
"They knew we'd go for the (tying) field goal if it came to that," Spader said.
On third-and-1, from the Spartans' 7-yard line, Huddleston took the handoff from Bailey and moved the chains, giving BGHS a first down at the South Warren 2.
That's when Mark Spader and Brandon Smith started making tactical moves with the scoreboard clock in mind.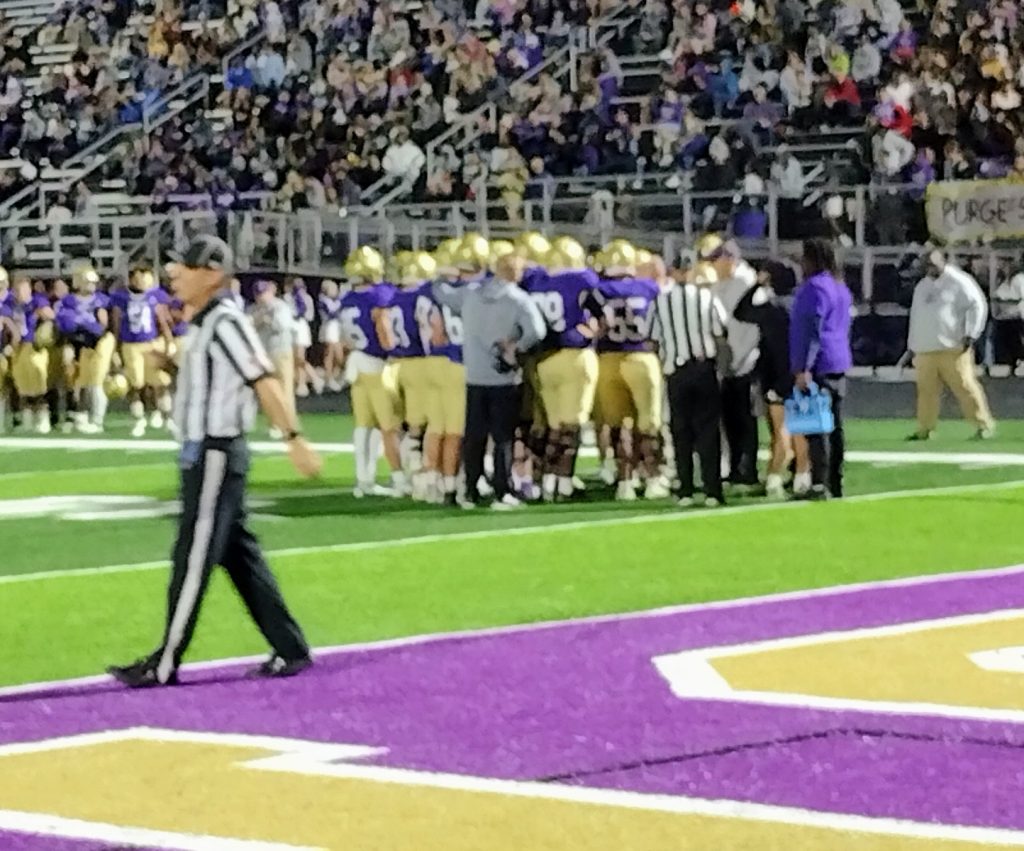 Huddleston scored on a 1-yard run, crossing the goal line amidst a pile of humanity at the goal line, with 34.5 seconds left. Colin Fratus added the critical PAT, his fourth of the night, and the Purples had a four-point lead when it mattered most.
"We had thirty something seconds left in the game," Huddleston said, "and I'm tired, but I've got to keep pushing. It means a lot, winning this game, but we've got to come back next week to get to work."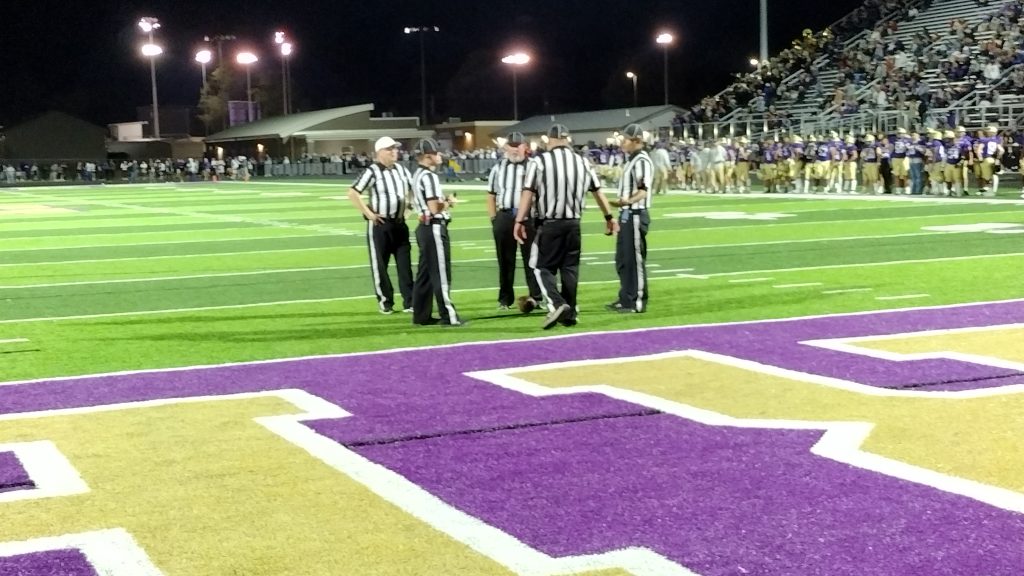 Huddleston was nothing short of magnificent, rushing for a game-high 142 yards and adding another 119 yards in receptions. Huddleston turned Deuce Bailey's swing pass to the left flat into a 71-yard TD reception in the opening moments of the fourth quarter.
All that left Spader in a bit of a reflective moment as the two teams filed toward their respective locker rooms.
"Jevan Huddleston … he was a second-string outside linebacker last year," Spader said. "Now, he's our bellcow."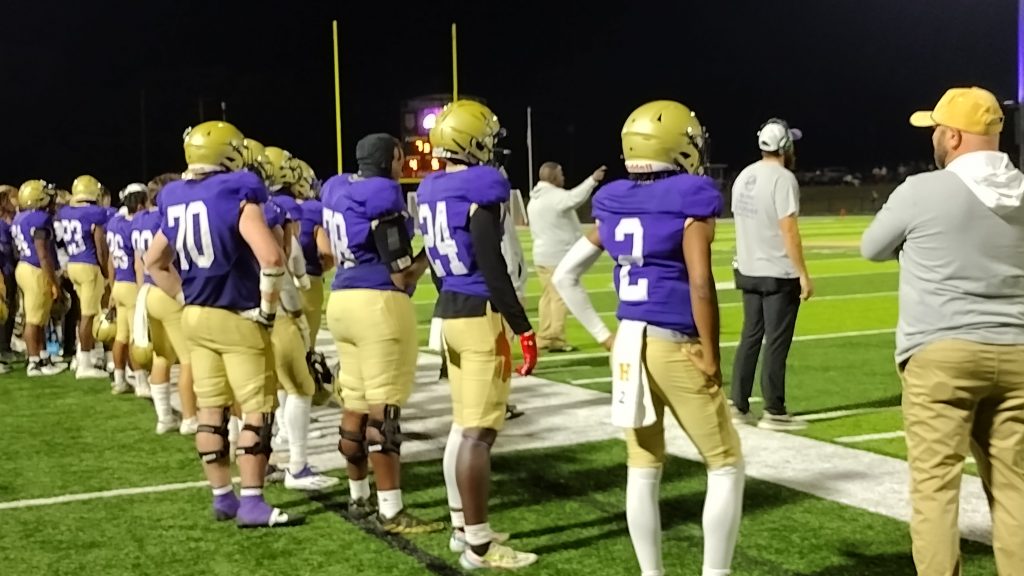 Deuce Bailey has made similar progress, in his second season as the Purples' starting quarterback. South's defense tried to keep the ball in front of them, and Bailey completed 11 of 23 passes for 219 yards and two touchdowns. Bailey's counterpart from South, 6-foot-4 sophomore Bryce Button, was valiant in defeat, accounting for two touchdowns on the ground before giving the Spartans their final lead of the game.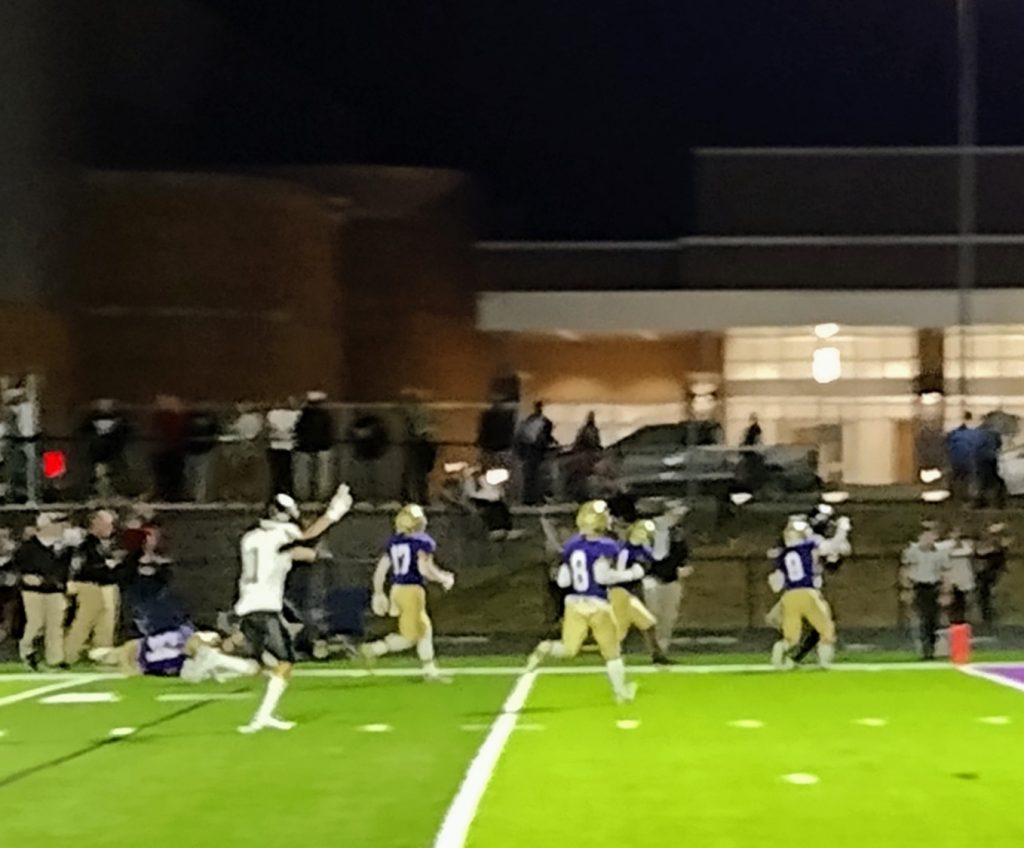 Cristian Conyer, the Spartans' do-it-all receiver/cornerback and a Tennessee commit, hauled in a hitch pass from Button on the left side and quickly found the sideline on his way to a 23-yard scoring reception with 4:53 left in the game. The touchdown left the Purples with a 24-21 deficit, but Bailey, Huddleston and Company were equal to the task.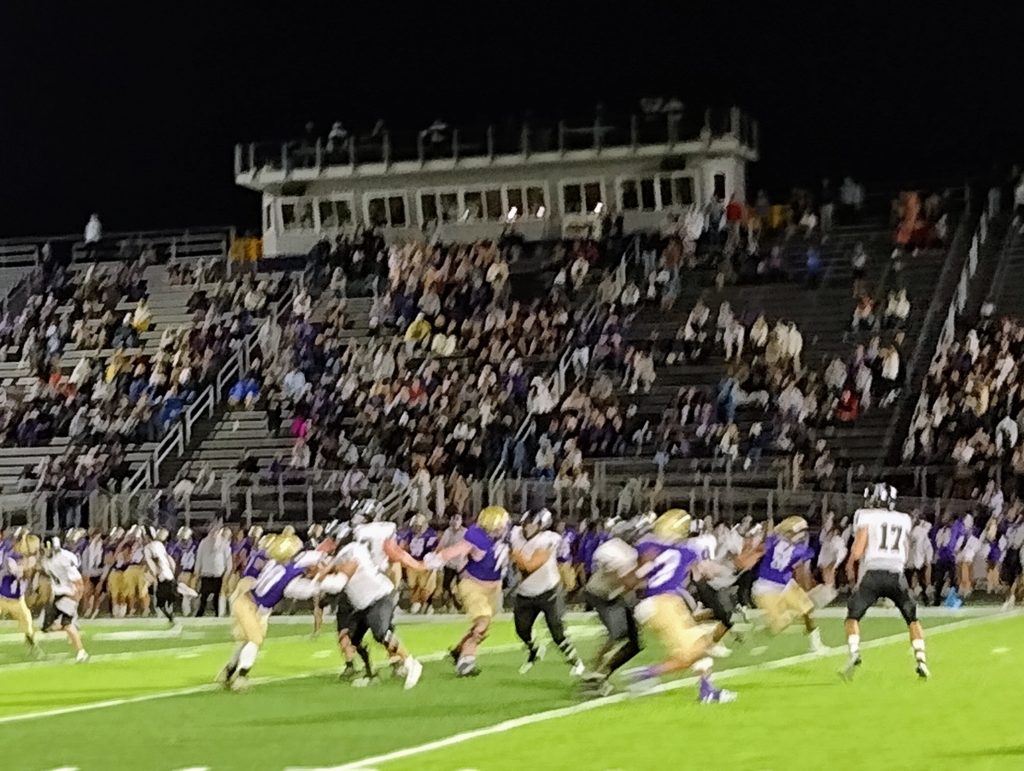 "This game … it's just different," South coach Brandon Smith said when it was over. "Our inexperience, on offense, showed in the first half. Bryce Button was a bright spot. He was a warrior out there, a very athletic kid."
Button and the Spartans would get one last chance, in the game's final 30 seconds or so, and he punched out one first down with a 16-yard completion to South teammate Preston Burns. But he took a sack on the next play, as the Purples' Devin Geer dropped Button for a 5-yard loss.
On the next play, Button threw into heavy coverage in the middle of the field. He was pretty much out of options at that point.
Senior BGHS linebacker Jake Napier, Kevin Fant's homeboy with the Purples' defense, stepped in front of a receiver and came up with the game-sealing interception with 11.9 seconds left.
Fifth-year Bowling Green coach Mark Spader thought about that moment and was able to sum it up with a couple observations before leaving the field.
"I yelled at Napier all night," Spader said, "but he made the big play at the end."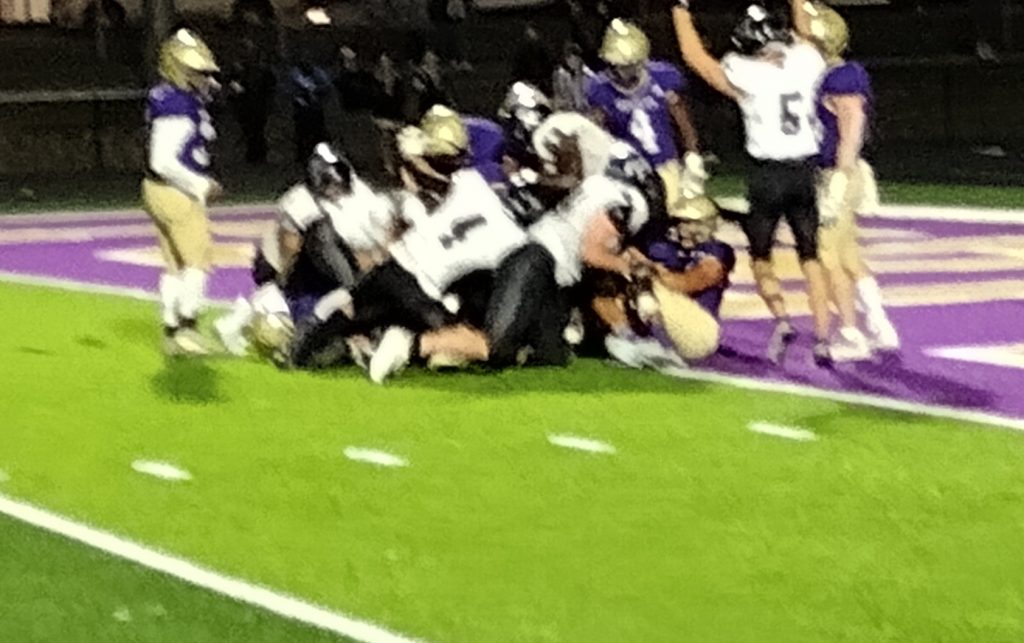 After its open date, Bowling Green plays host to Greenwood (6-1, 1-0 in district play) on October 14 at El Donaldson Stadium. After the three-hour road trip to McCracken County, the Spartans will play host to Christian County (2-5, 0-1). Greenwood thrashed Christian County 42-0 on Thursday night in Hopkinsville, creating further intrigue for the final month of the regular season.
Don't forget that Bowling Green and South Warren have played one another in the second round of the KHSAA Class 5A playoffs in each of the last three seasons. The series, which dates back to the 2017 season, is now tied at five games apiece.