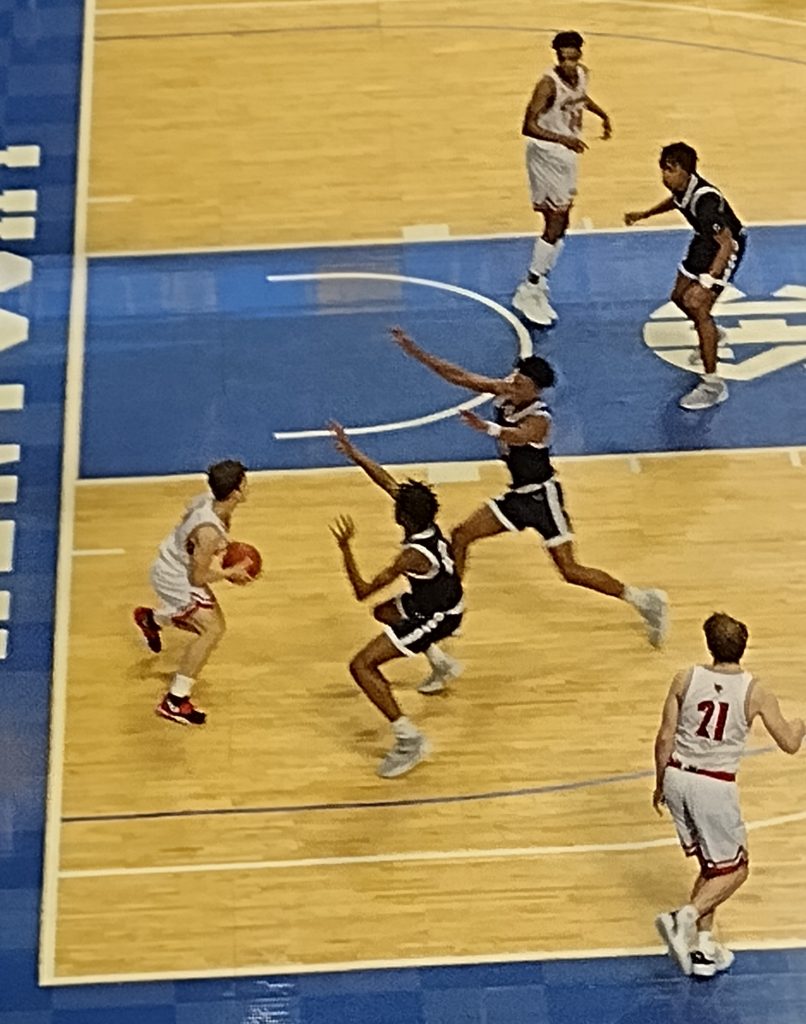 CARDINALS HOLD OFF WARREN CENTRAL FOR SCHOOL'S FIRST STATE TITLE
LEXINGTON — Warren Central point guard Izayiah Villafuerte had the ball in his hands, in the final minute, when the game was on the line.
Not just any game, mind you.
'The KHSAA Boys Sweet Sixteen is where championships are won, where memories are created. Villafuerte and his Warren Central teammates were on the cusp of forcing an overtime, if the Dragons' playmaker could hit the second of his two free throws with 3.2 seconds showing on the Rupp Arena scoreboard clock.
The ball spun around the cylinder and rimmed out. George Rogers Clark would survive, claiming a 43-42 victory over the Dragons in a tough, half-court game dictated by the stakes and the KHSAA format for determining a state champion.
Both teams had to play twice on Saturday to get their chance.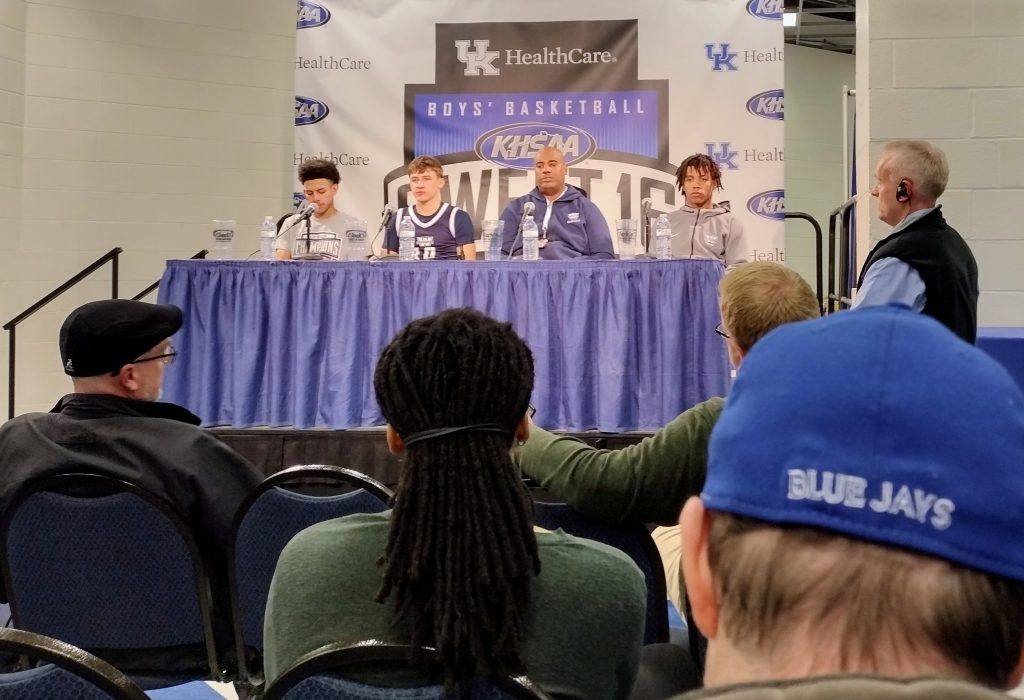 George Rogers Clark needed two overtimes to turn back Lincoln County, 54-51, in the first semifinal. Then WCHS coach William Unseld's Dragons took the court, about 45 minutes later, and they squeezed past a physical Covington Catholic squad 61-58, before returning to the team hotel for a quick meal and a couple hours of rest before the championship tilt.
It almost felt like a heavyweight fight, with both teams throwing wild haymakers until George Rogers Clark could claim the unanimous decision.
Unseld and his players left the arena with no regrets. The Dragons, who finish the season at 29-4, left it all on the floor.
Like they have all season.
"It was a tough game, a great game," Unseld said in the Rupp Arena corridor when it was over. "It came down to a play or two at the end."
George Rogers Clark completed the task at hand, winning the first state championship in the Winchester school's history. Winchester High School and Clark County High School consolidated in 2011, bringing George Rogers Clark onto the scene.
"Defense wins championships. If you guard people, you figure it out on the way," GRC coach Josh Cook said.
Defense had been Warren Central's calling card most of the season, too. The Dragons turned back Bowling Green High School in two knock-down, drag-out championship games, first the KHSAA 14th District Tournament at Warren Central and then at WKU's E.A. Diddle Arena in the 4th Region title tilt.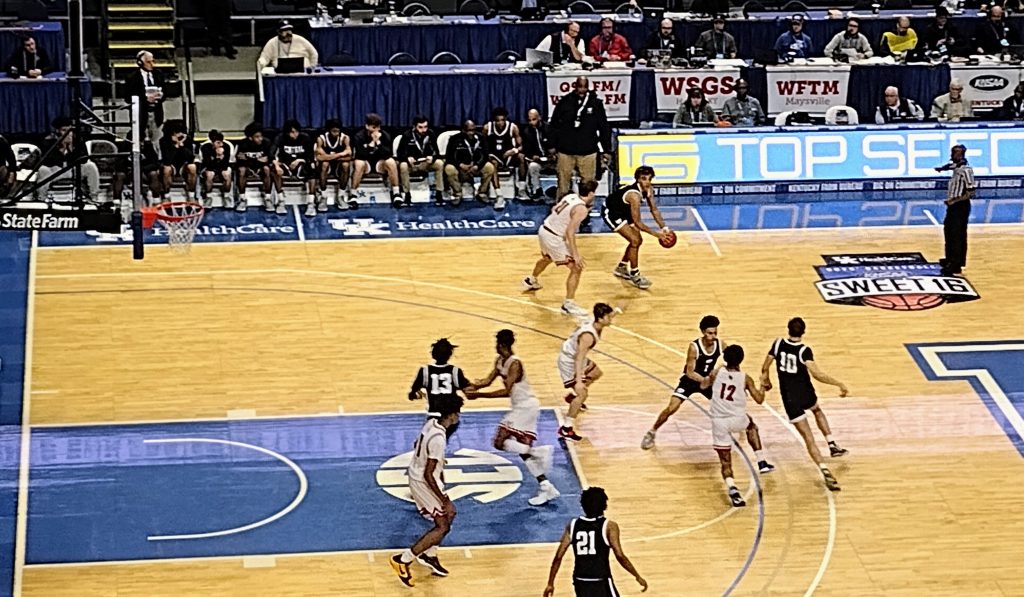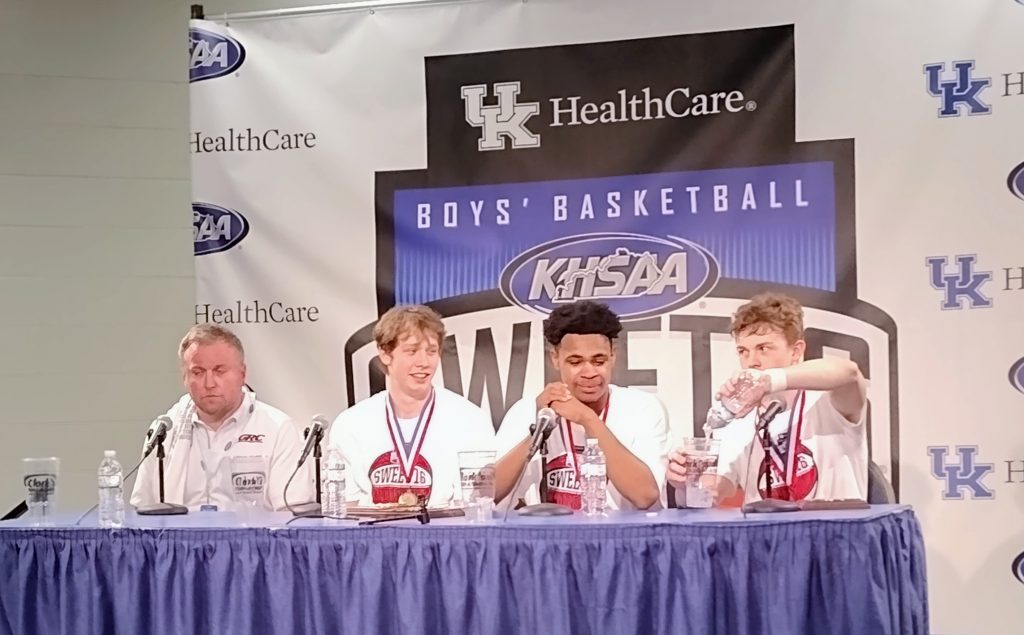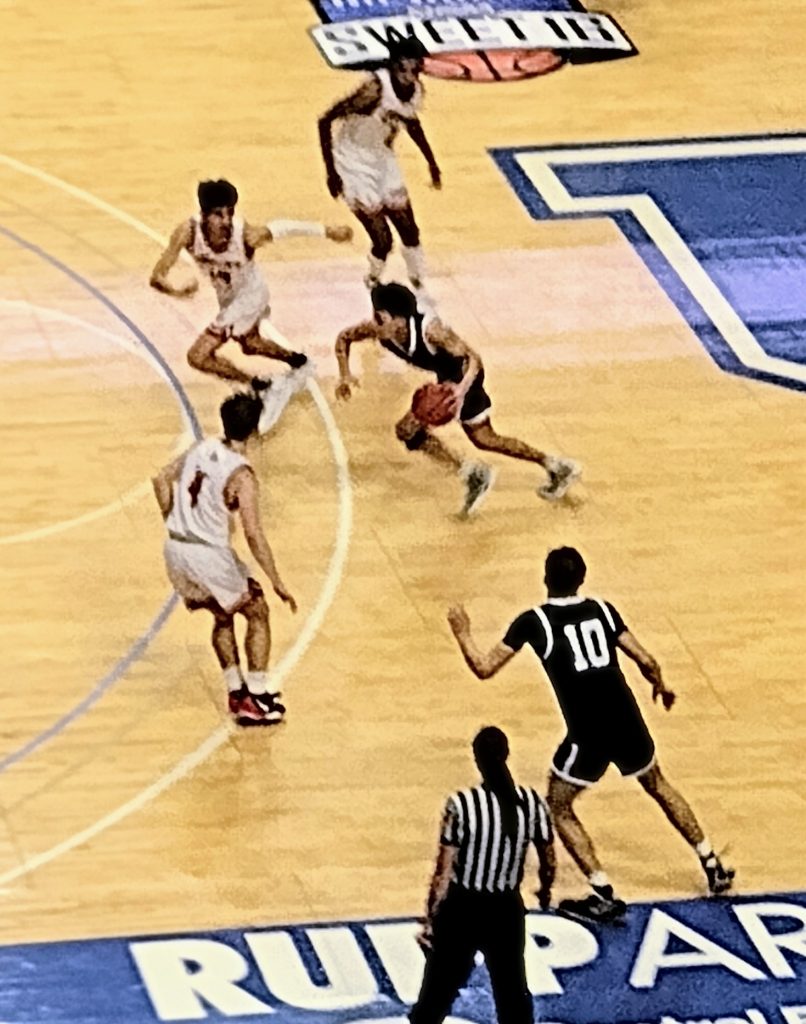 The Dragons were a decided underdog in their first Sweet Sixteen game, but Omari Glover powered his way to 21 points and nine rebounds, leading WCHS past Louisville Male 57-54 on Thursday morning. Warren Central returned to the Rupp floor on Friday night, slipping past Murray High School 54-48 to get to the semifinals.
Warren Central was equal to the task, against Covington Catholic, but George Rogers Clark had enough offensive production to knock off the Dragons by a single point.
WCHS forward Jaiden Lawrence, the one Dragons senior who has seen significant playing time this season, believes his teammates will come back with a vengeance for the 2022-23 season.
"These guys are very special to me," Lawrence said. "It means a lot, that we were one of the last two teams still standing … "
Unseld, the veteran WCHS coach, said the Dragons' players on the floor had trouble hearing his instructions in the final minute, when his team was out of timeouts and the Cardinals were protecting a 43-41 lead.
"They didn't hear me … we really weren't attacking, offensively," Unseld said. "We were just throwing it back and forth."
Villafuerte's clutch 3-point field goal with 1:11 left pulled the Dragons to within two points, and he hit his first free throw in the game's final moments before Cook called a timeout on the GRC bench.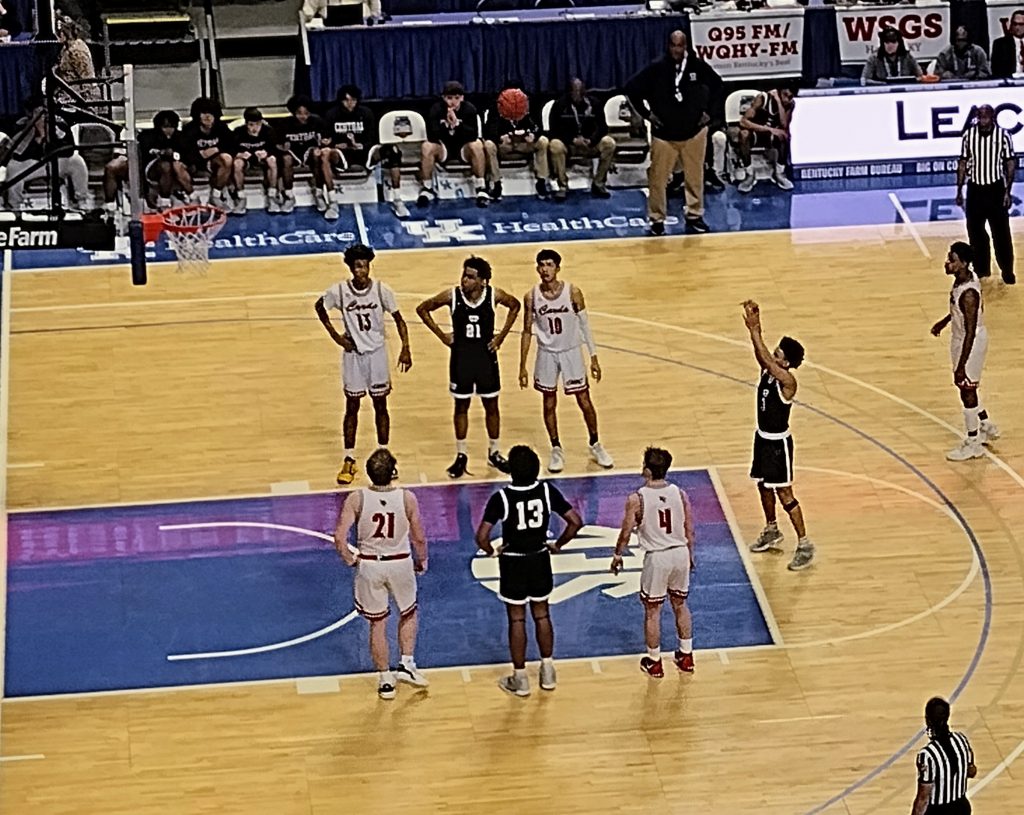 That left Villafuente practicing his shooting motion, at the free-throw line, before his foul shot rimmed out and fell to the floor
"I was confident … I shot the free throws with confidence," Villafuerte said. "The second one just rolled off the rim."
Warren Central's Omari Glover and Chappelle Whitney each finished the game with 10 points. Defensive specialist Damarion Walkup had a productive game, scoring eight points on 3-of-4 shooting in just 23 minutes on the floor.
GRC's Jerone Morton led all scorers with 14 points, while teammate Tanner Walton finished with 13 points, five rebounds and two blocked shots.
Neither team shot free throws particularly well, perhaps in large part because they were playing their second high-stakes game in a matter of nine or 10 hours.
"Our kids gave it everything they had," WCHS coach William Unseld said. "George Rogers Clark is a very good basketball team, a deserving champion."