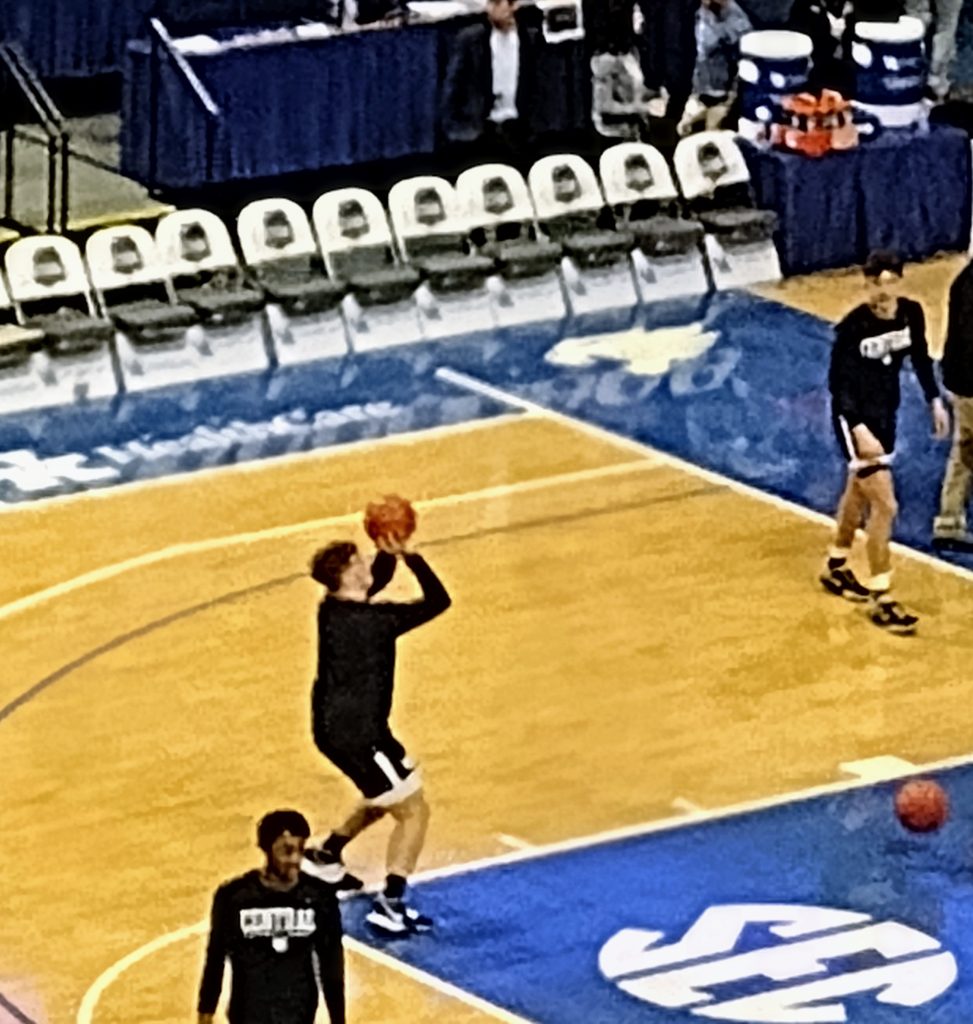 LEXINGTON — The gruesome movie is considered a "guilty pleasure" and was made almost three decades before Warren Central High School forward Dalton Farley was born.
No matter.
The late, great thespian Patrick Swayze was becoming a household name in Hollywood when he made an over-the-top, bring-on-the-blood-and-guts film "Road House," in 1989, when Swayze was cast into the role as "Dalton" — no last name required, or given — in the ultimate bouncer flick, starring Swayze, Kelly Lynch, the late, great Ben Gazzara and wily veteran Sam Elliott.
Set in a bar in a fictional Missouri town, Dalton cleans house in just about every way imaginable before leaving town with his love interest, the lovely and talented Kelly Lynch.
Warren Central coach William Unseld needed some bulk and toughness in the second half of Friday night's KHSAA Sweet Sixteen quarterfinal against Murray High School on Friday night, and Dalton Farley delivered.
Big time.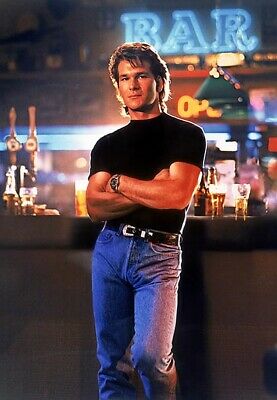 With starting WCHS forward Chappelle Whitney in foul trouble late in the third quarter, Unseld brought Farley off the Dragons' bench. Farley got significant playing time for the first time in almost three weeks, helping Warren Central turn back a dogged Murray squad 54-48 at Rupp Arena.
Farley logged eight minutes on the court, while the Dragons were taking the lead for the first time.
Warren Central moved in front 40-39 on Kade Unseld's deft 3-pointer from the right corner in the opening moments of the fourth quarter. Farley grabbed a couple rebounds and helped Warren Central run its record to an impressive 28-3, heading into Saturday's second semifinal game against Covington Catholic.
Unseld brought the junior WCHS forward to the postgame press conference along with junior point guard Izayiah Villafuerte and Kade Unseld, the sophomore swingman and son of the Dragons' head coach.
"Dalton Farley was huge for us tonight, in the fourth quarter," William Unseld said. "We don't win without him. He's a big, strong guy and he moves his feet well. He gave us a presence in the paint."
Farley's take was brief and to the point.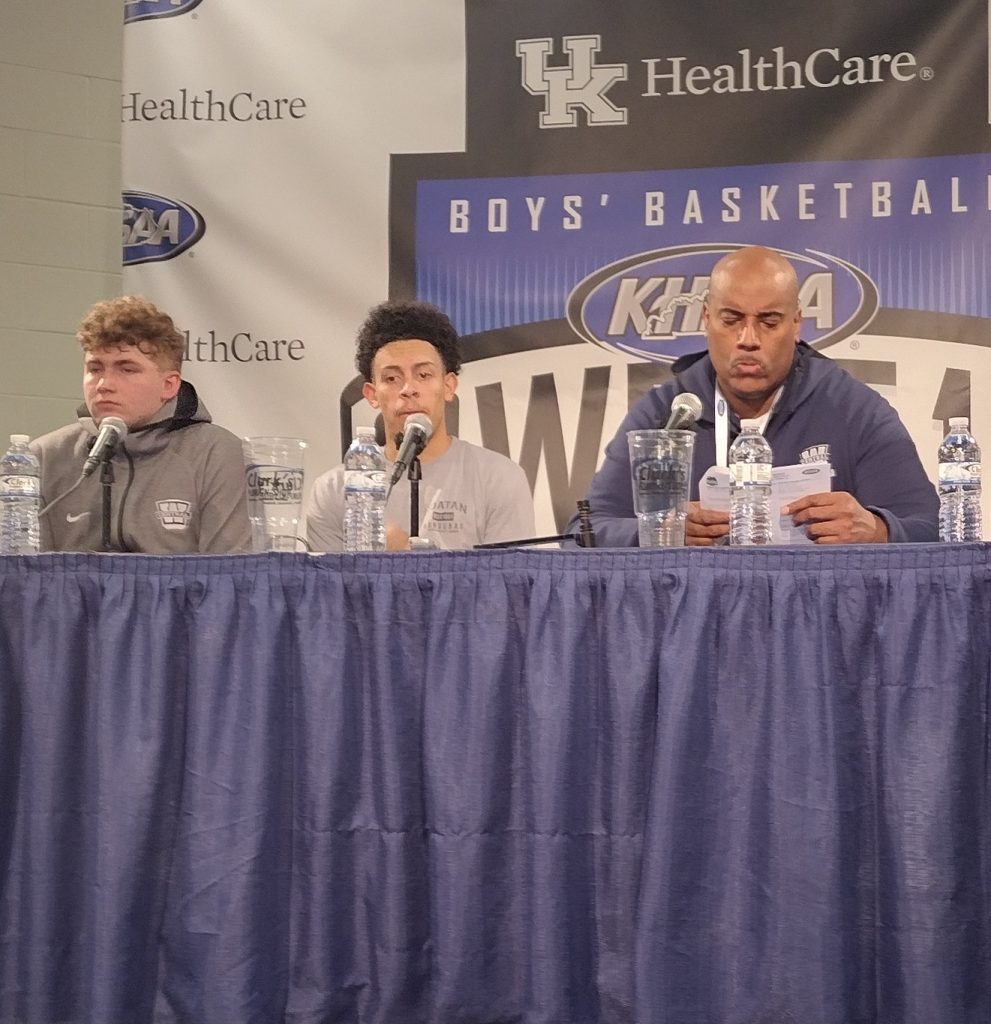 "I know my role, I knew what I was supposed to do," he said.
From one role to another, perhaps.
Farley's a strong teenager, a fullback and defensive end for the Warren Central football team in the fall. He's been part of WCHS football coach Mark Nelson's overhaul project, as the Dragons take a 57-game losing streak into the 2022 season.
Farley and WCHS basketball teammate Omari Glover, a talented wide receiver/guard for the Dragons, both said they plan to play football for Nelson's squad in the fall.
The Dragons came close to breaking the infamous losing streak, two or even three times last season, and both Glover and Farley believe a breakthrough is coming on that front.
That's probably music to Mark Nelson's ears.
"I don't care what anybody really has to say about our football program," Farley said. "I know I have some of the best coaches, and strength coaches, and some schools aren't putting in the work like we are. We have all the talent in the world.
"We just need to come together, as a team, and play as a team."
Sounds like a kid who gets it.
Farley said he wasn't nervous about stepping in for WCHS teammate Chappelle Whitney in Friday night's Sweet Sixteen quarterfinal against Murray High School.
But he was thrilled about making such an impact down the stretch.
"I wouldn't say I was nervous," Farley said, "but it was definitely a different feeling … I just went out there and played the way I know I can play.
"It ended up helping us out."
Farley said most of the WCHS players have been teammates for four or five years, going back to middle school, and that the Dragons have enjoyed the Sweet Sixteen experience in Lexington.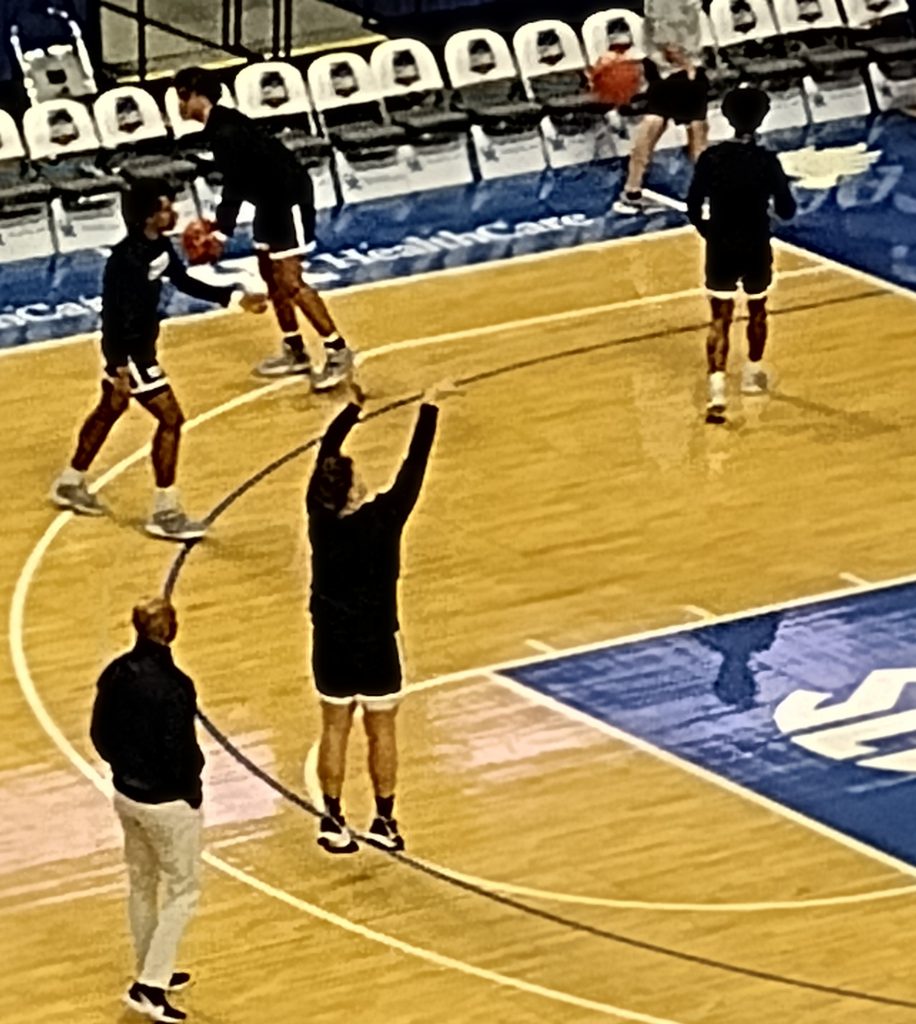 "We're a brotherhood, and can't anything get between us," Farley said. "I got their back and I know they got mine. When push comes to shove, I love my guys, my teammates.
"Playing for Coach Un (William Unseld) and Coach Ced (WCHS lead assistant Cedric Gumm) … I wouldn't want to play under any other coaches. They relate to us really well.
"On the court, we all know it's 'straight business.' But when we're off the court, it's jokes and having fun and all that."
The Dalton from cinematic yesteryear, played with aplomb by the late Mr. Patrick Swayze, could probably relate, too.