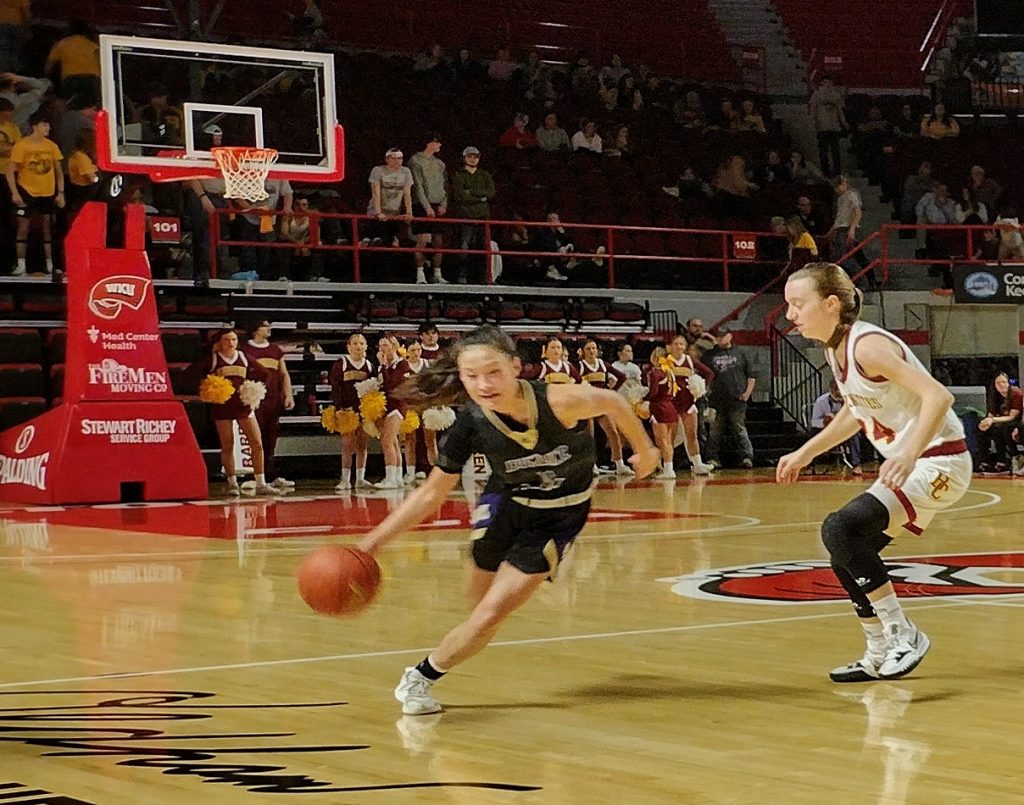 BAILEY'S FIRST-HALF FIREWORKS PUT BOWLING GREEN ON THE ROAD TO VICTORY
Emma Huskey is the ultimate role player for the Bowling Green High School girls basketball team.
Huskey, the Lady Purples' senior point guard, didn't play in Bowling Green's KHSAA 4th Region Tournament quarterfinal game against Russellville last Sunday because of an illness.
She returned to the court on Friday night and didn't leave it until the final minute of the Lady Purples' 50-33 thrashing of a typically tough Barren County High School squad. Her mark was made as Bowling Green powered its way into the KHSAA 4th Region championship game, a 6:30 p.m. tip-off against Franklin-Simpson on Saturday at WKU's E.A. Diddle Arena.
BGHS junior guard Tanaya Bailey scored a game-high 21 points and 4th Region Player of the Year Meadow Tisdale added 19 points and six rebounds as the Lady Purples (27-7) rolled into the championship game for the fourth consecutive season.
Huskey?
She handled the ball, distributed it around the perimeter and followed it from one side of the court to another, at least when the Trojanettes' Katie Murphy was looking to initiate some offense for her team in one of the Commonwealth's top rivalries in high school girls basketball.
In other words, Emma Huskey was EVERYWHERE.
"We talked a lot, as a coaching staff, about what we wanted to do defensively," BGHS coach Calvin Head said. "To me, Katie is the glue piece for Barren … Emma did an outstanding job."
It was a variation of the familiar box-and-one concept, something Barren County senior forward Raven Ennis sees night in and night out.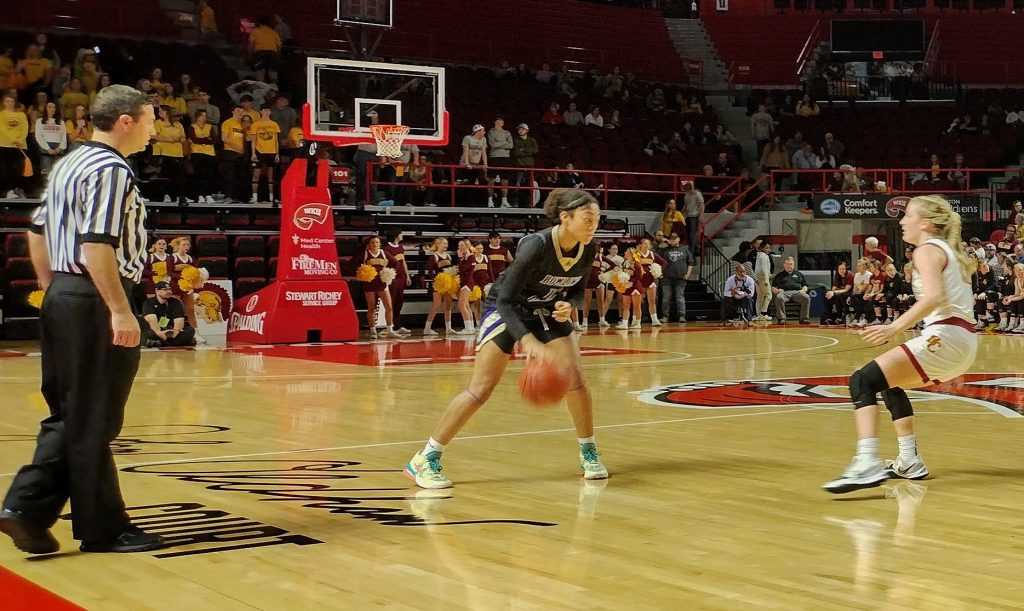 Ennis, the Trojanettes' leading scorer, had a team-high 10 points on 3-of-7 shooting, never leaving the floor herself until BCHS coach Piper Lindsey emptied her bench in the final minute. Head wanted to protect the basket with his front-line players, Tisdale and senior center LynKaylah James.
It pretty much worked the way Calvin Head drew it up in the locker room.
"Raven's an outstanding player," Head said. "We wanted to make Raven take tough shots."
Lindsey admitted the defensive strategy caught her a little off-guard, adding that she believes Katie Murphy, a sophomore, had been the "glue player" over the course of Barren County's 22-7 season.
Huskey couldn't stop smiling in the postgame press conference in which Head revealed his defensive game plan for the media. She didn't score a single point, taking only 1 shot, and had a modest two assists against the Trojanettes' aggressive defense. But defensively, Huskey brought the energy the Lady Purples needed to motor their way into Saturday night's championship game against Franklin-Simpson (24-3).
"They're hard to guard … You do pick your poison a little, with (Bowling Green)," Lindsey said. "You want to pack it in and let them put it up from the outside."
The Lady Purples were more effective in that endeavor against Barren County's Raven Ennis.
"I think we were ready to come out and play," Huskey said. "We had all week to prepare for this game."
That's the part that seemed to haunt Piper Lindsey, an accomplished coach who's seen plenty of the Lady Purples over the years.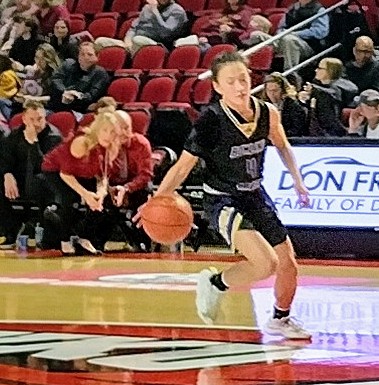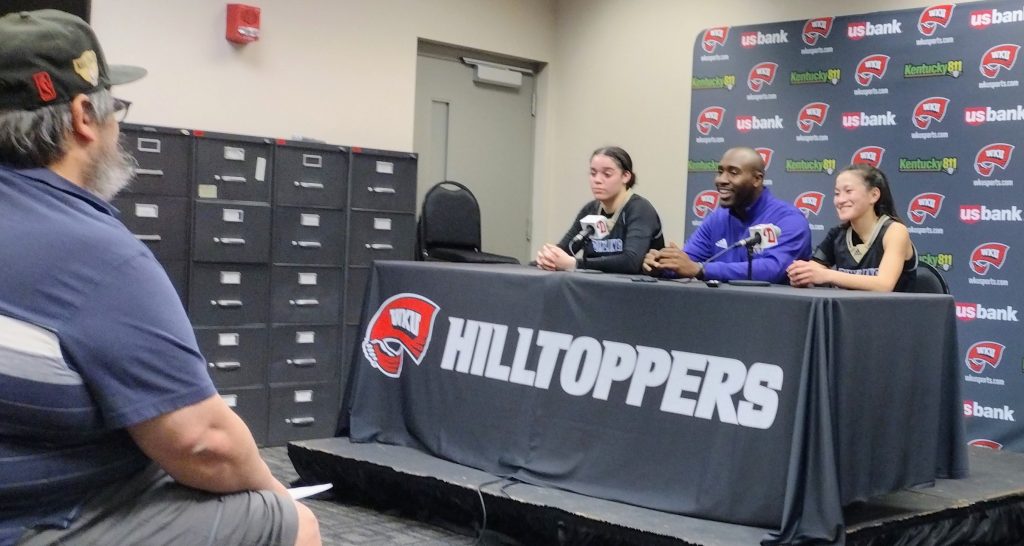 "They made us uncomfortable, offensively, and we never overcame that," Lindsey said. "I feel like it's completely my fault … I thought we played awful, the first half, and we were only down 10 points."
Easier said than done, of course.
Bowling Green eliminated Barren County 49-38 in last year's 4th Region championship game at E.A. Diddle Arena, reaching the quarterfinals of the KHSAA's Sweet Sixteen before falling to Sacred Heart 66-54 on April 9, 2021, at the University of Kentucky's Rupp Arena in Lexington.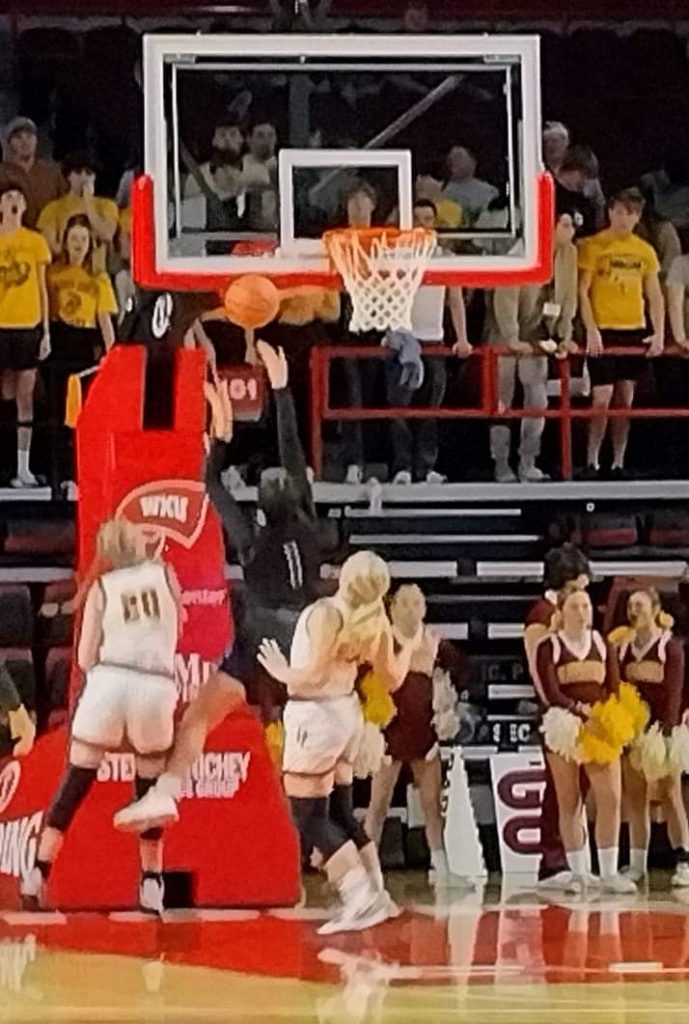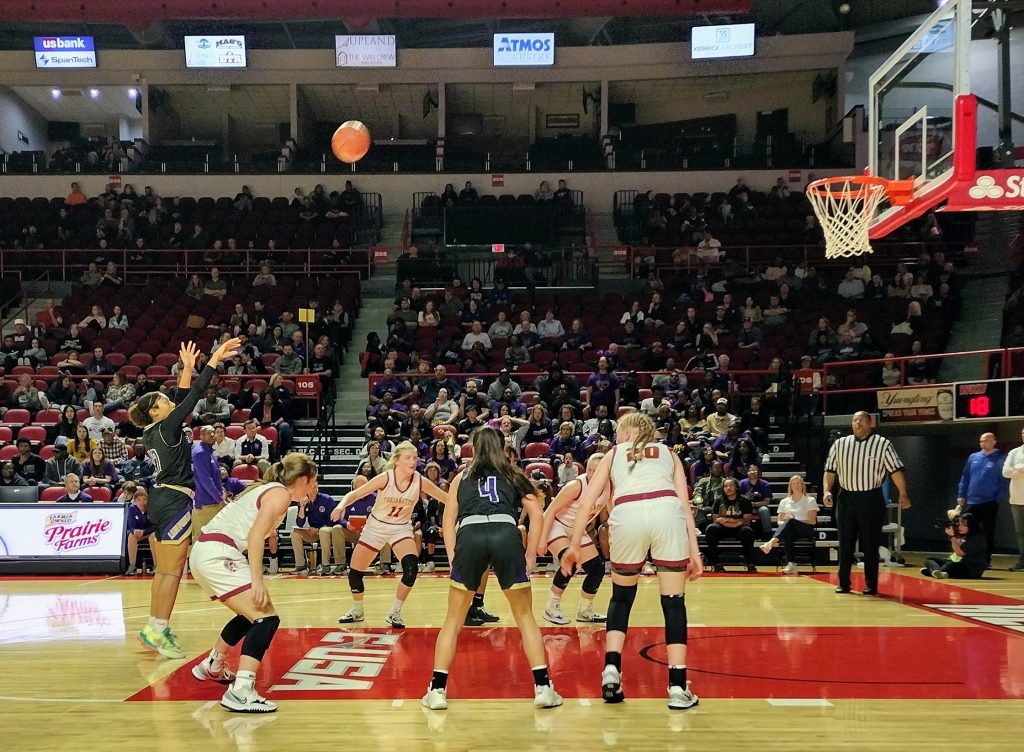 The Lady Purples need a victory over a deep, talented Franklin-Simpson squad on Saturday night to get back to Rupp.
They're close enough they can almost taste it.
"We have a short turnaround, to prepare for this very good basketball team," Bowling Green's Calvin Head said. "(Postseason) experience is good, but still … it's just a basketball game. One game."
That's the point F-S coach Ashley Taylor has made after her team's first two regional games.
Franklin-Simpson has won 14 consecutive games, but they've yet to tangle with Meadow Tisdale and the Lady Purples this season. On paper, at least, Bowling Green would seem to be a strong favorite. But the Lady Wildcats showed some prowess of their own in dismantling Metcalfe County 54-27 in the first semifinal game on Friday evening.
"It's one game," Taylor said. "… I don't mind being the underdog. We're a team of role players. So we can take that role on, too."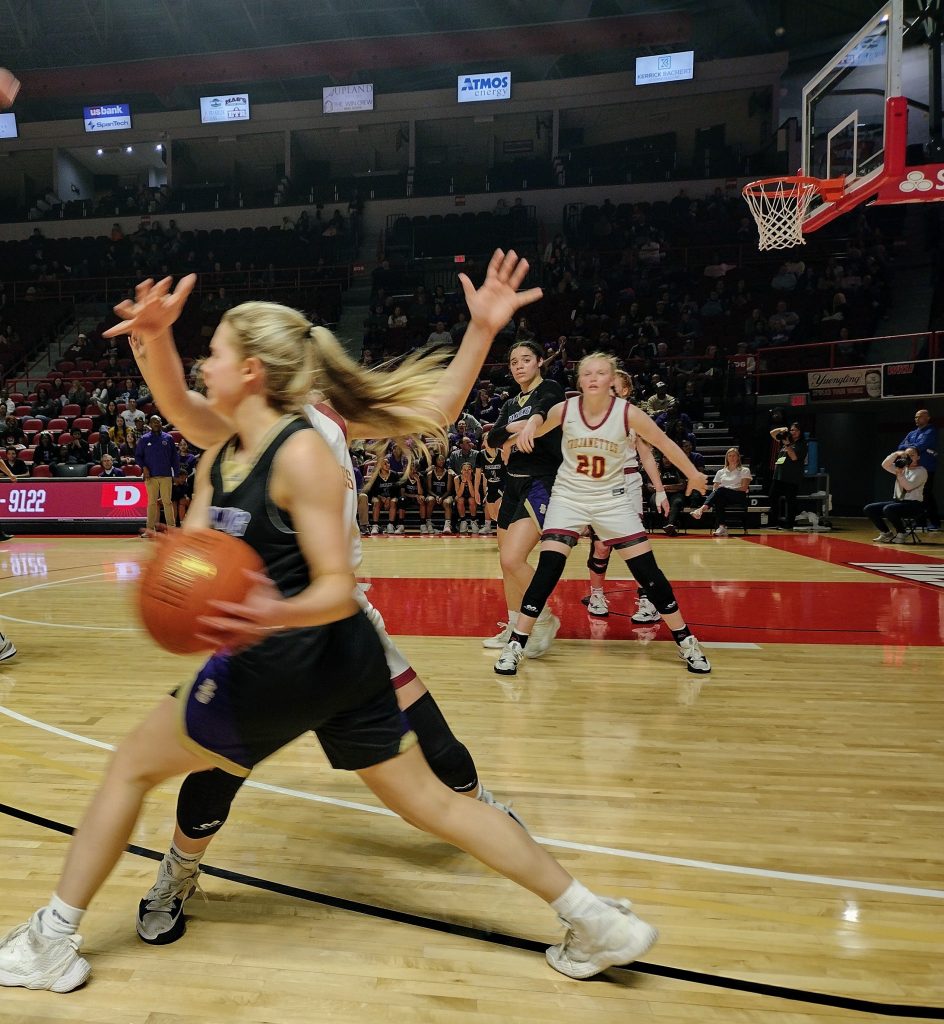 Taylor said she wasn't surprised the Lady Wildcats have put together such a memorable season in her second year at the helm. Senior forward Alera Barbee averages a team-high 19 points per game for the Lady Wildcats, who eliminated South Warren and Metcalfe County in decisive fashion on their way to the championship game.
"When I got this job, two years ago, I knew this was down the pike," she said. "We liked the (4th Region) draw we got (last week), we liked our path to the finals."
That's where Meadow Tisdale and the Lady Purples will be waiting.